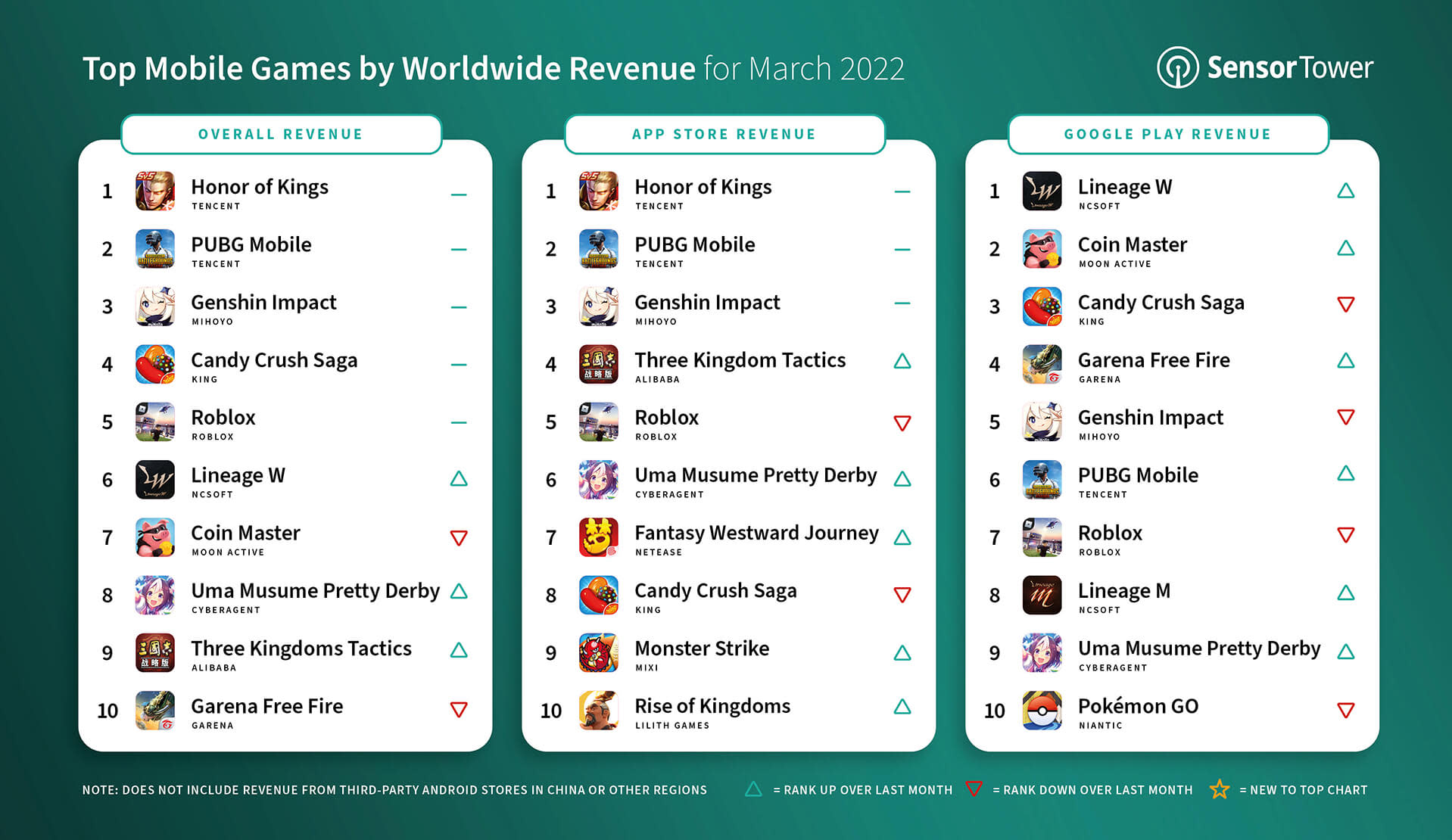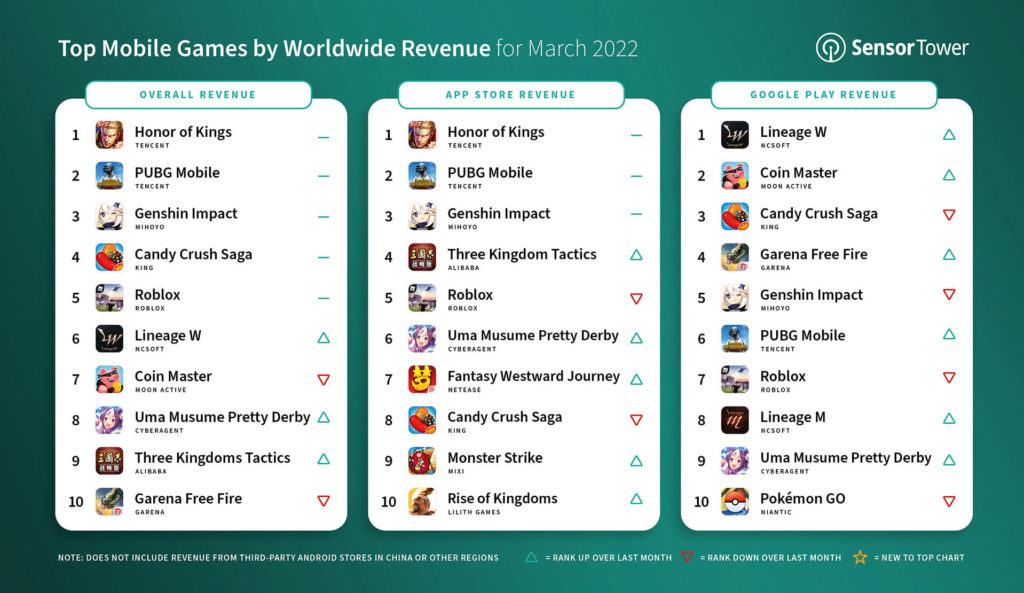 The global mobile gaming market generated around $7 billion in player spending on the App Store and Google Play in March 2022, representing a slight decrease of 6.3% over the previous year.
The US was the top market for revenues, generating $1.9 billon or 27.4% of total spend. 
China ranked second at a market share of 19.2%, followed by Japan (19%).
The top-grossing mobile game for March 2022 was Tencent's Honor of Kings growing 5.8% to around $272.4 million in player spending.
That's according to the latest data from Sensor Tower which also reveals that the majority of the game's revenue came out of China (96.6%), followed by Taiwan (1.3%) and Thailand (1%). 
PUBG Mobile was the second highest earning mobile game worldwide at $199.8 million in revenues. Over half of its revenues came from China, followed by around a tenth from the US.