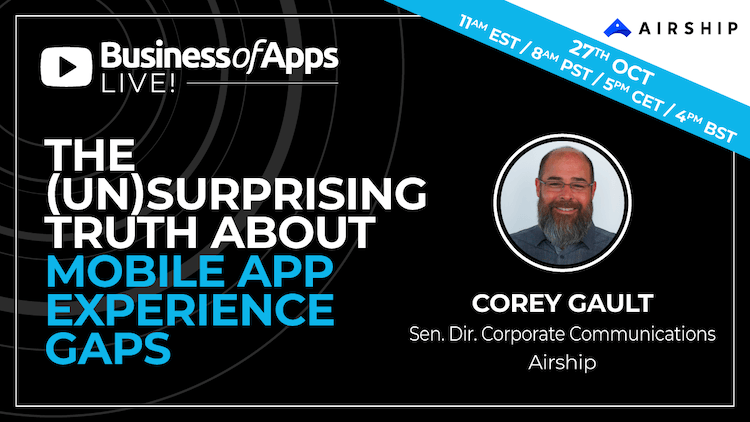 It's been widely established that mobile apps have a huge potential to bring value to everyone involved. Today, all branches of the economy are deeply intertwined with mobile. For app developers getting a big volume of downloads for their apps to grow is nice but not even nearly enough. The real challenge is the long game. To be more specific, retention is the name of the game.
The leading app experience platform Airship has recently surveyed 200+ app developers to shed light on where the app industry stands with delivering great app experiences.
The result? Many brands are driving exceptional growth and profits with app-centric experiences, but others have barely started.
This webinar will explore 7 operational gaps across marketing, product, and engineering teams, in companies of all sizes, as they strive to deliver engaging mobile app experiences.
Attendees will learn how to overcome these challenges by marshaling internal resources and agile methods.
Register to learn the lessons from the 2022 Mobile App Experience Gap Survey.