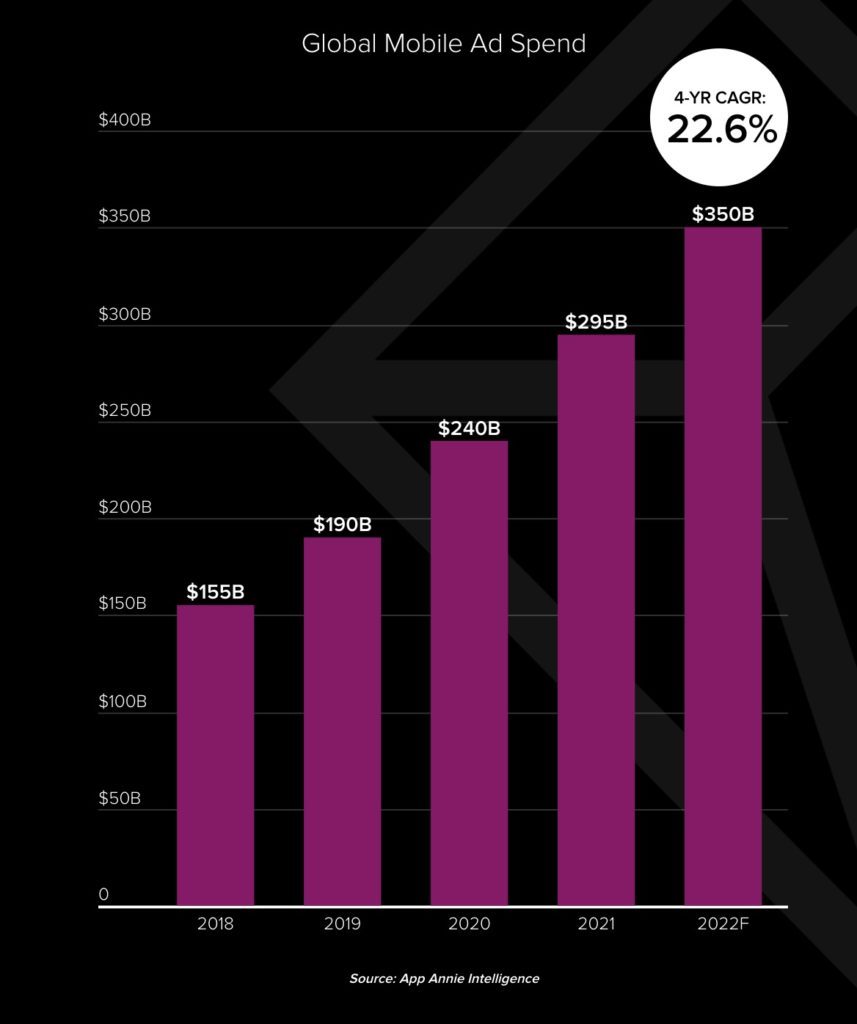 Although advertisers have been rightly worried about IDFA related impacts on their budgets and campaigns, new research finds that ad spend topped $295 billion, up 23% year-on-year in 2021 and is esteemed to reach $350 billion in 2022.
In 2021, users spent around 3.8 trillion hours using their mobile devices. That's a staggering 4.8 jours a day with 7 of every 10 minutes being spent in social, photo or video apps.
According to mobile expert App Annie, consumers were spending $170 billion on apps, up 19% from December while downloads grew 5% to 230 billion.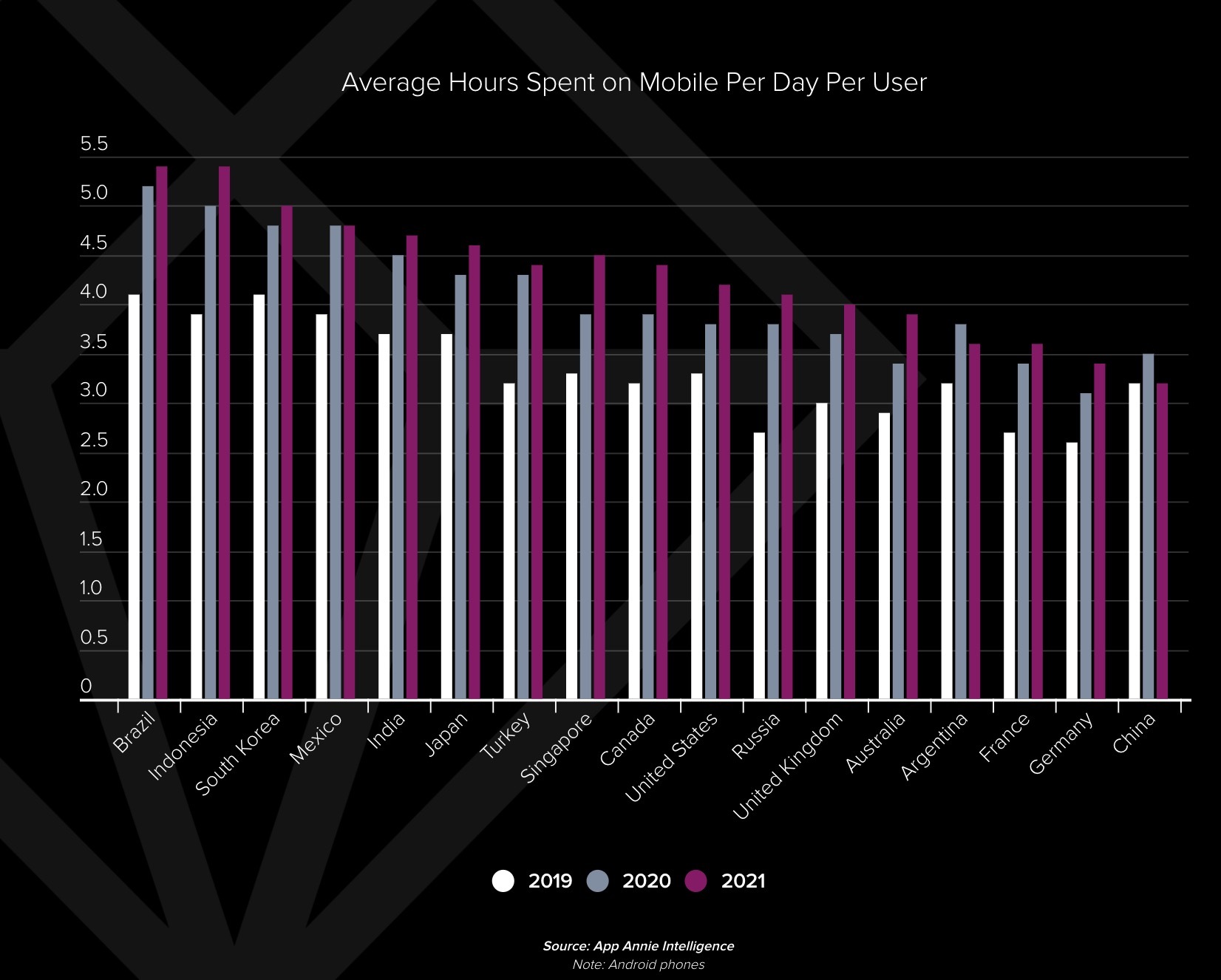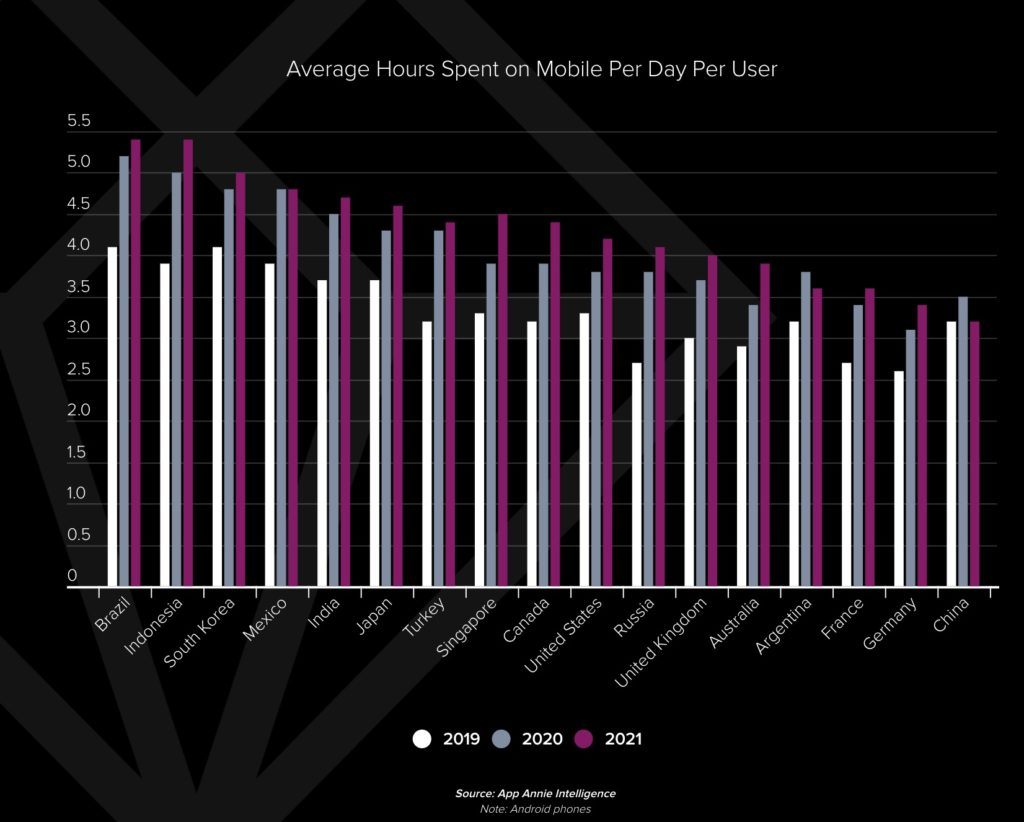 The latest State of Mobile 2022 report shows that publishers jumped on the opportunity of engaged audiences during the pandemic and released 2 million new apps and games.
Mobile gaming jumped to $116 billion in spending, up 15% from 2020. The increase was driven by hyper casual games.
Apps which earned more than $100 million in consumer spending grew 20% last year.
Spend on dating apps crossed the $4 billion mark, a 55% rise since 2019. It shows that the pandemic had a major effect on how consumers dated in 2020 and 2021.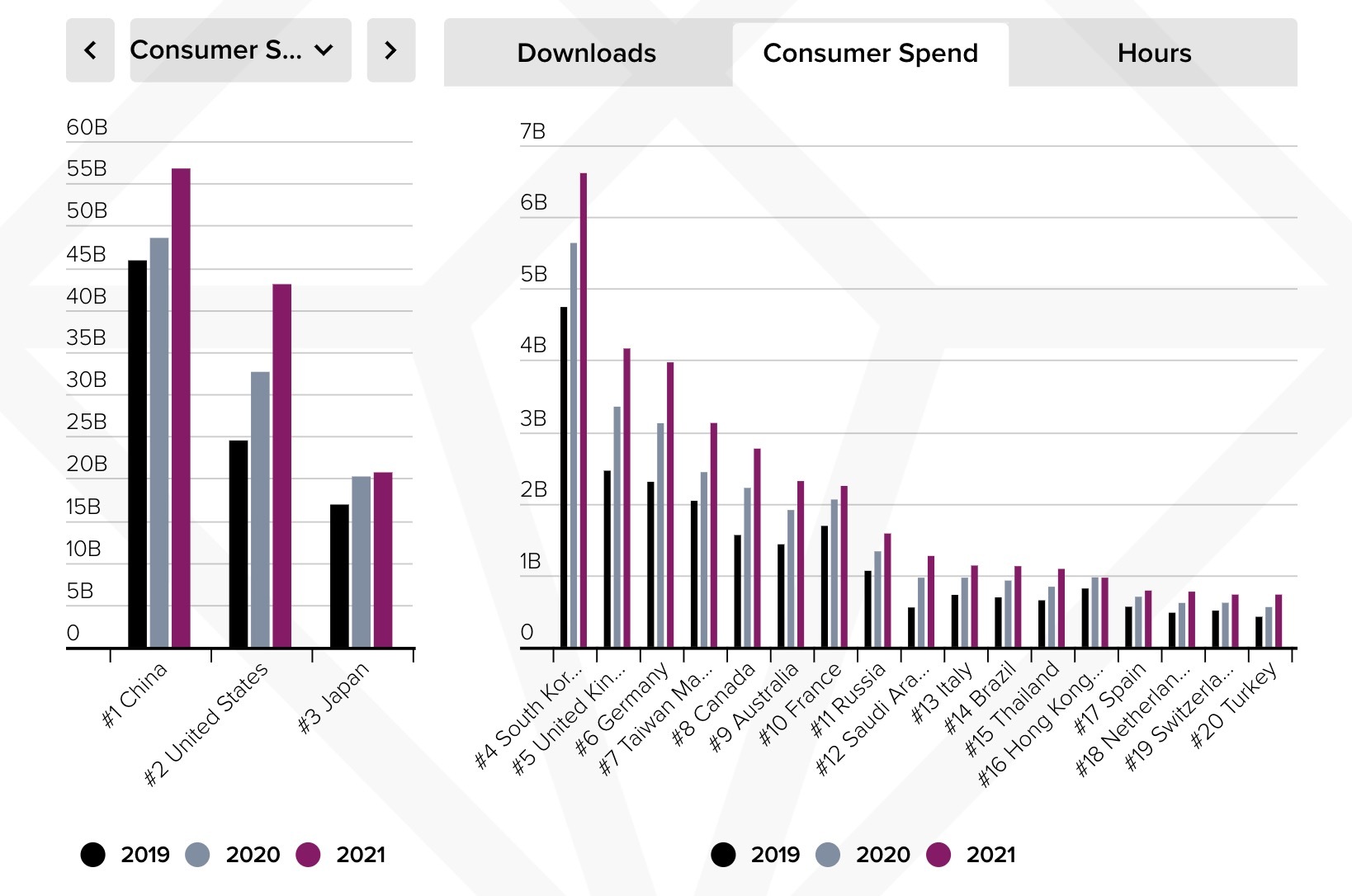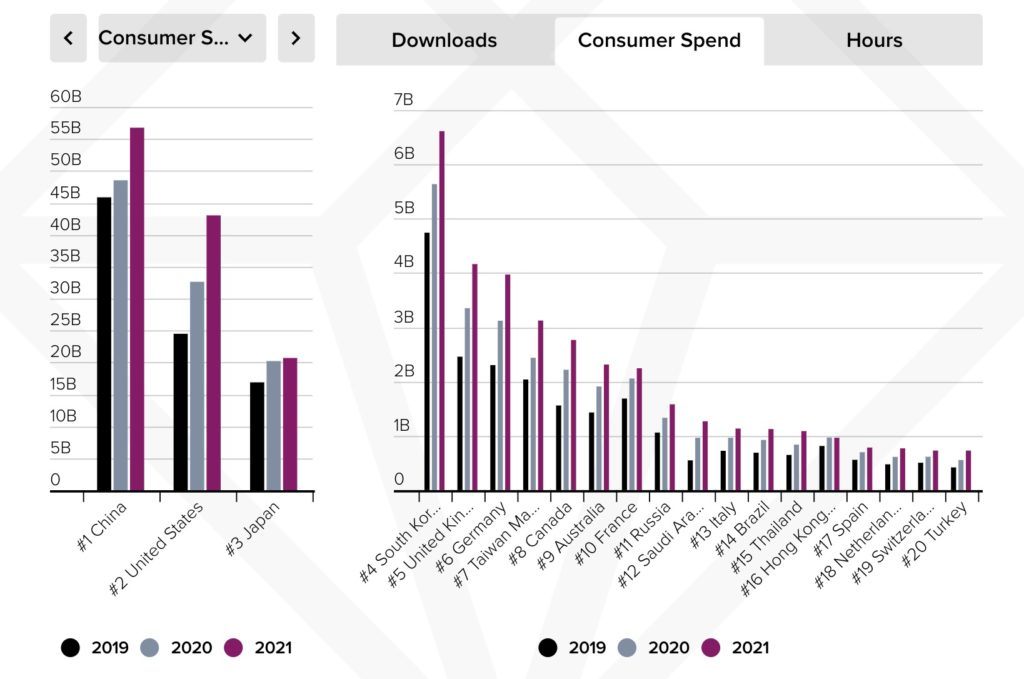 Shopping has also gone mobile with time in shopping apps up 18%.
Food and drink apps reached a milestone of 194 billion sessions, up 50% from 2020.
"Mobile brings us closer together whether virtual or in person," said Krantz. "The future will be based on an immersive entertainment experience you create. You won't watch movies, you'll star in them."