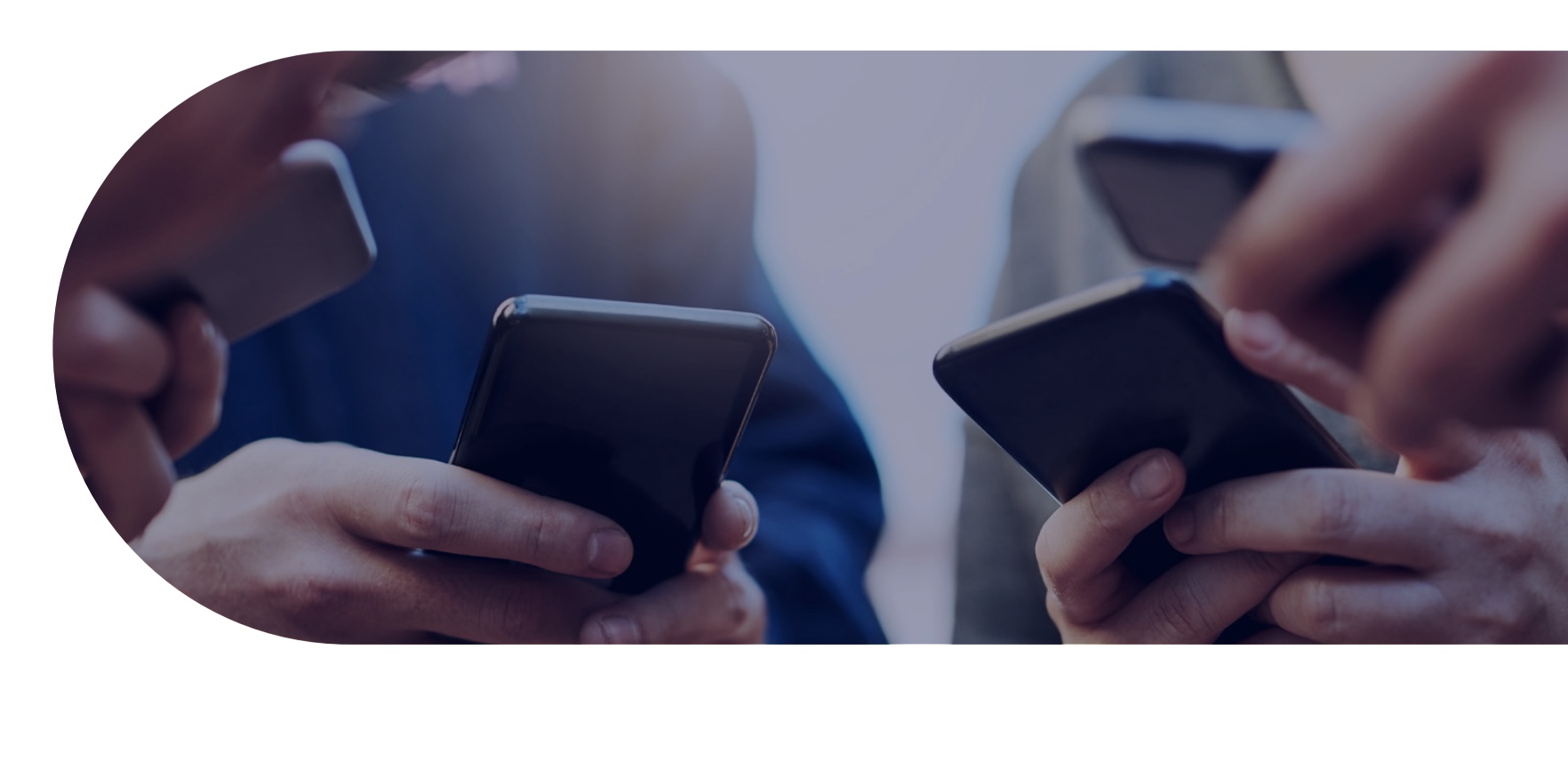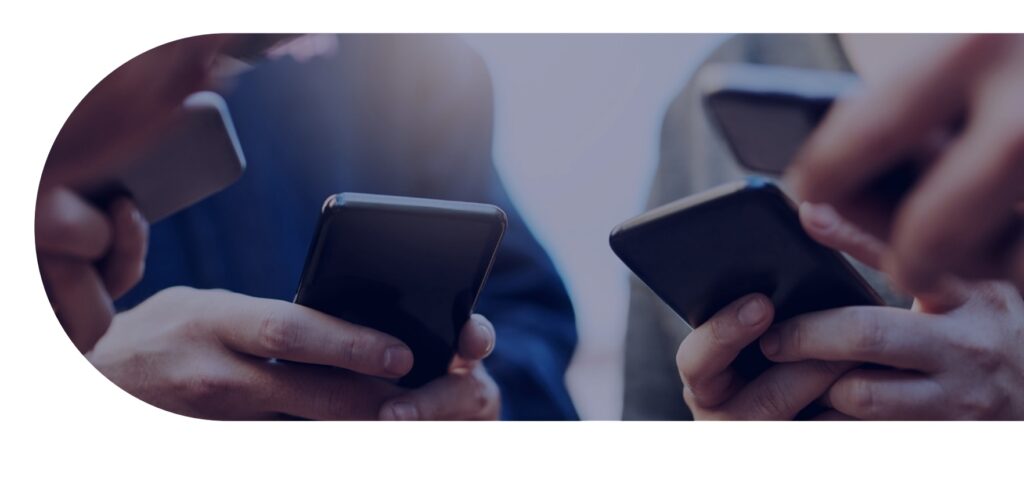 In 2023 mobile marketers continue to face tracking issues in light of Apple's privacy update and brand safety concerns have not been sufficiently addressed either. And yet, more advertisers plan to increase their ad spending on social channels (25%+) than other channels. Only video ads and eCommerce investments came close, according to Mediaocean's 2022 Market Report and 2023 outlook. So what's fuelling rising investment in social?
Social video may be where it's at
Among the top consumer trends advertisers are watching this year is social video (63%). That's hardly surprising given the phenomenal success of TikTok. But short-form video doesn't come in a vacuum and is also a strong driver of eCommerce spending. Advertisers see social as a major opportunity with 49% saying they were excited about its potential for better creative and production tools while 40% cited better ad performance.
Social video is a top trend in 2023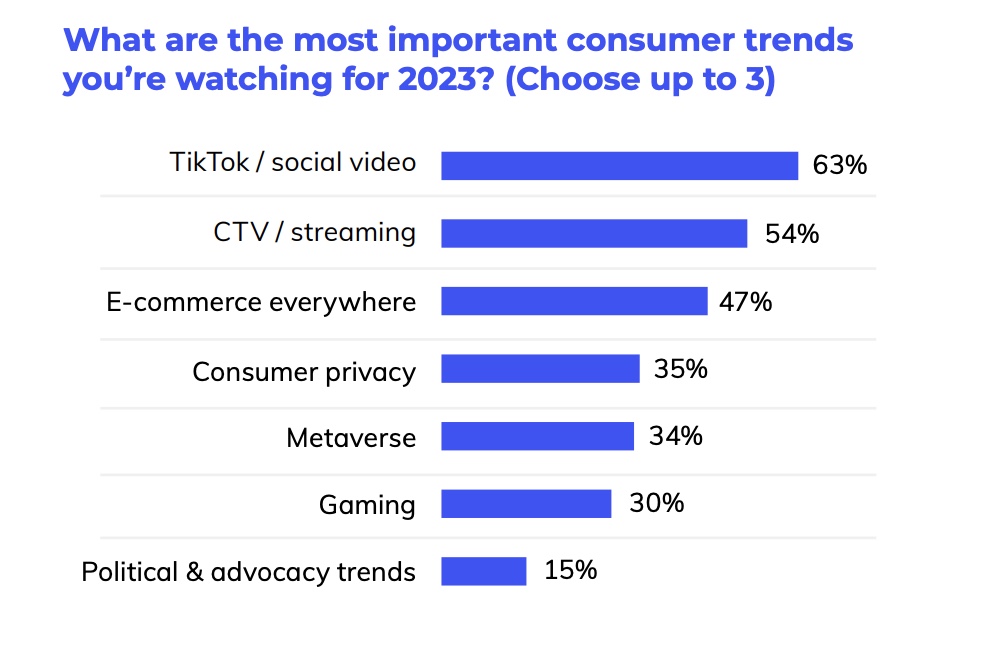 Source: Mediaocean
Over half of them cited performance-driven paid media as a critical media investment, followed by measurement and attribution (41%). 
Measurement and privacy are key concerns
Technical hurdles have been a persistent issue for marketers to evaluate the true impact of their campaigns over the last few years and continue to be a challenge in 2023. When asked about the most impactful tech innovation for advertising, measurement improvement came out on top (27%) followed by improvements in the planning and execution of campaigns (21%). 
Which marketing technology innovation do you believe will be most impactful for your advertising in 2023?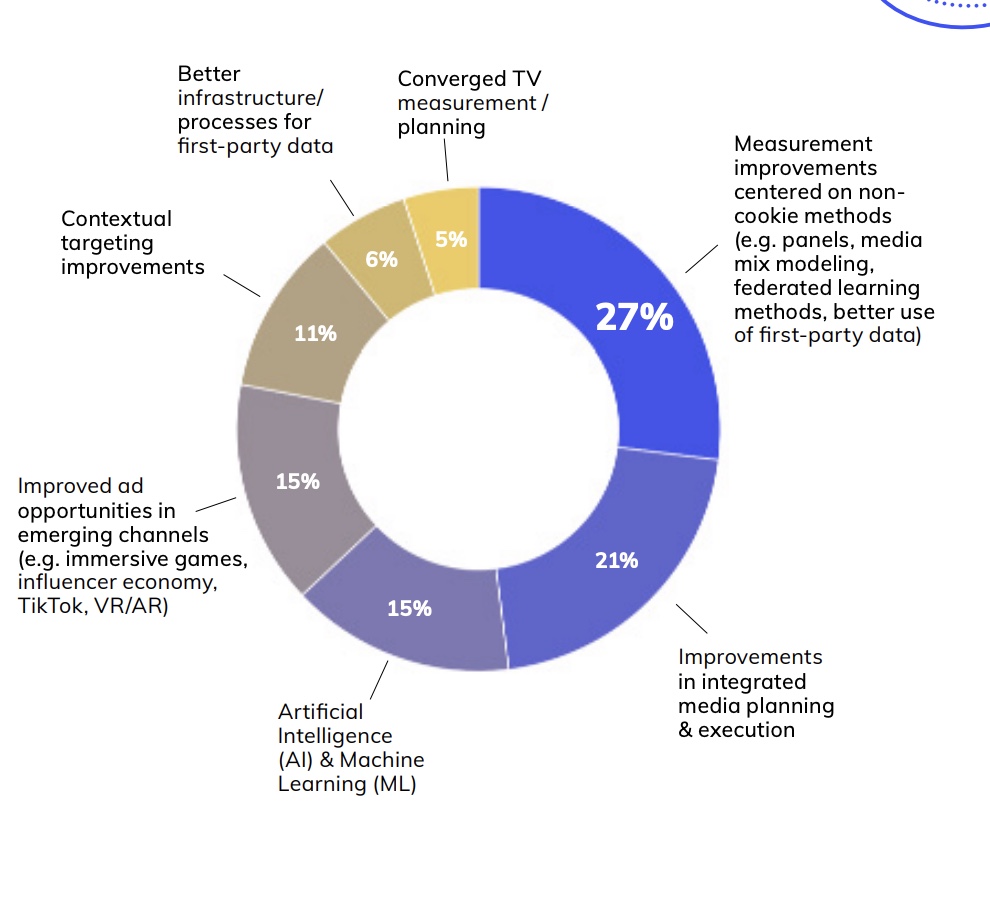 Source: Mediaocean
However, marketers continue to feel unprepared for the upcoming privacy challenges in app and mobile marketing (37%) and are worried about the loss of third-party data (32%) and their inability to accurately measure campaigns (32%).
It seems marketers have become a bit passive when it comes to finding or helping to build measurement alternatives which preserve privacy making it a potentially major focus point for ad tech firms in 2023.
Key takeaways
Advertisers are watching social video (63%) as a top consumer trend in 2023
Measurement improvement is a top impactful tech innovation for advertising
But marketers continue to feel unprepared for the upcoming privacy challenges in app and mobile marketing (37%)