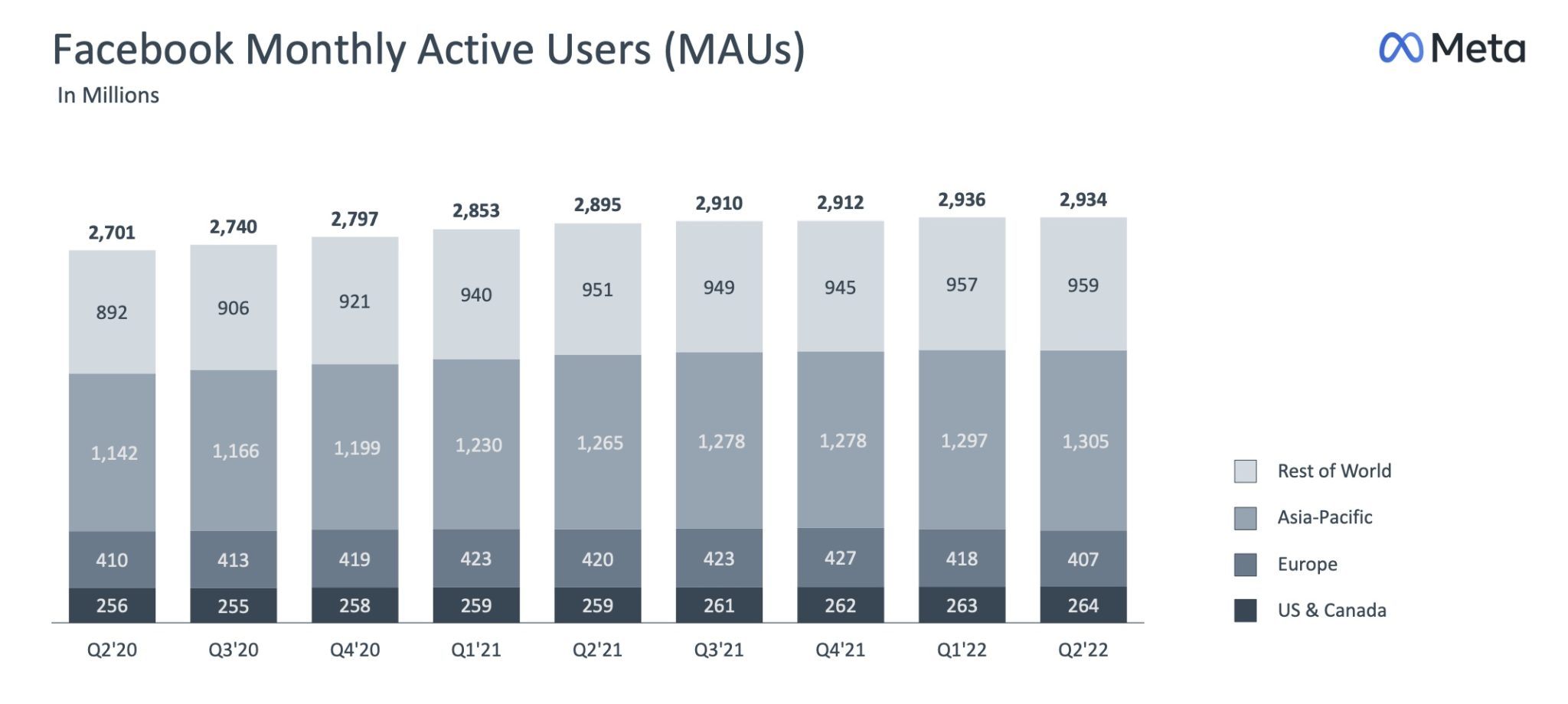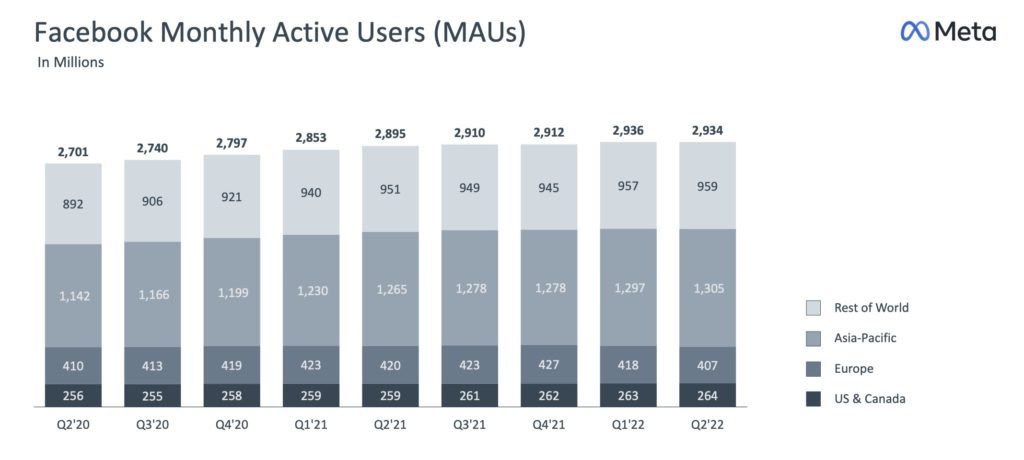 Meta reported a slight drop in monthly active Facebook users as the company faces stiff competition from popular apps such as TikTok. 
Any growth in MAUs was driven by Asia-Pacific. 
Daily active users increased slightly from Q1 2022 to Q2 2022 bolstered by strong performance from India and Indonesia. 
Some of the decline in usage is also driven by the company facing restrictions in Russia where it has 70 million users. Losses in MAUs were most significant in Europe. 
Meanwhile, the Meta family of apps which includes Instagram and WhatsApp continues to grow albeit slowly. 
Broader economic impacts and the Ukraine-Russia conflict appear to be impacting these figures which could mean that user numbers are going to recover in time. 
Revenues were just slightly below analyst expectations, driven by weaker ad demand given the economic crisis and related uncertainties.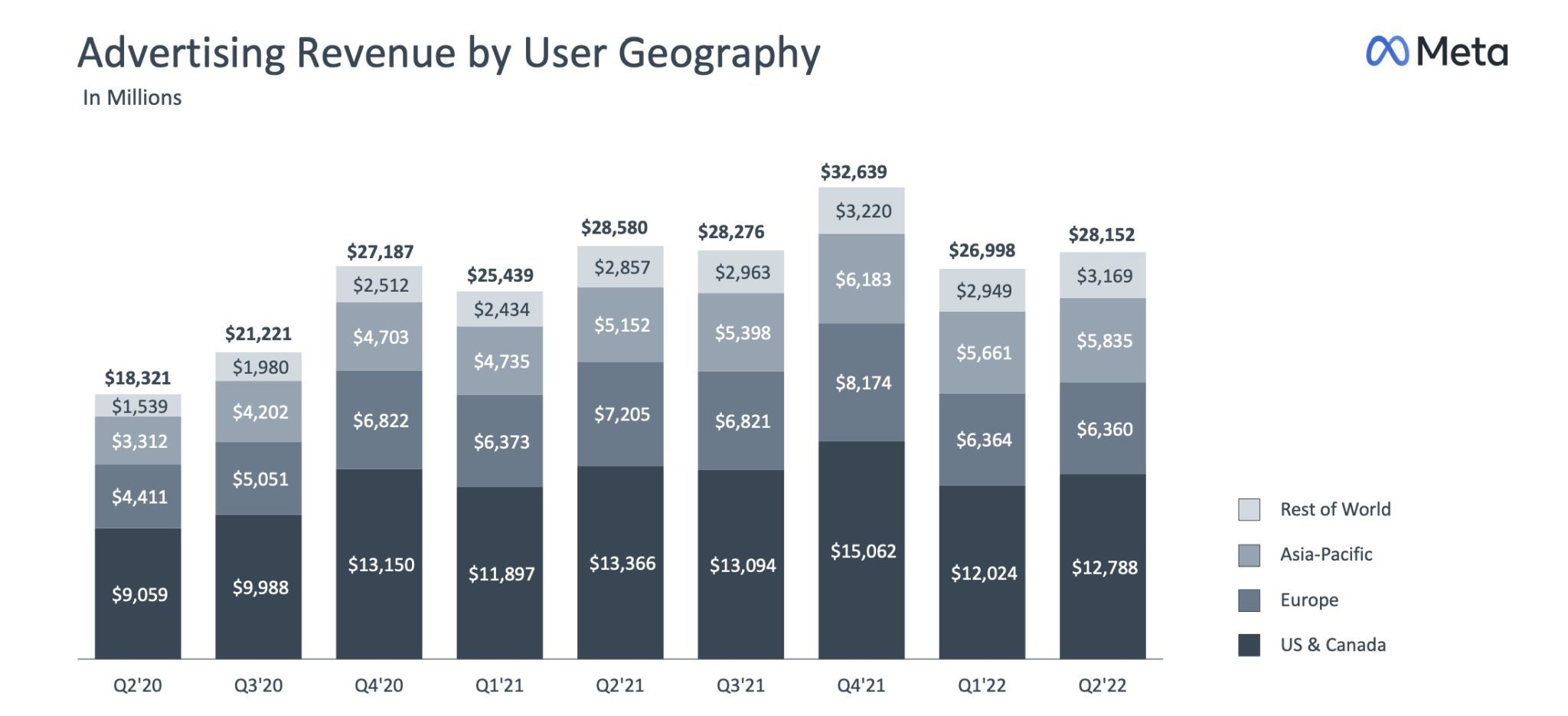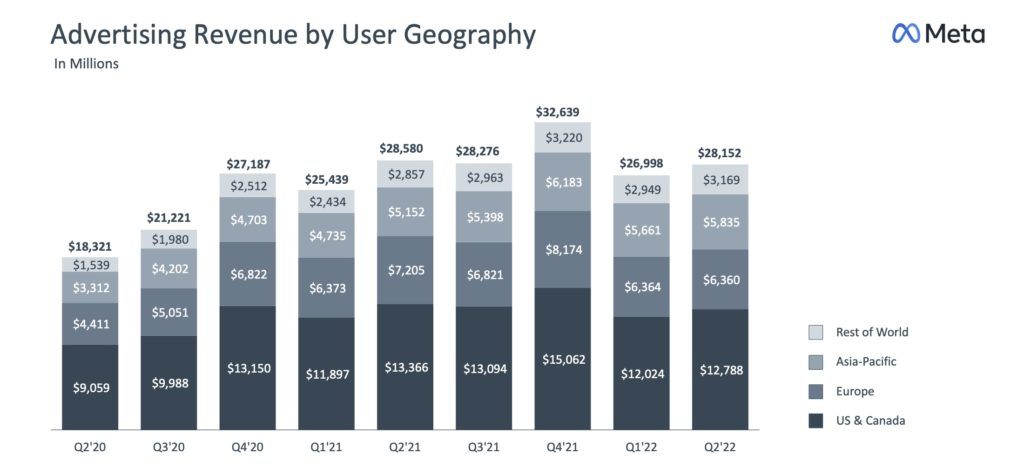 Net income was the lowest since 2020 which may in part be due to its expansion into building its metaverse. 
However, it remains to be seen if ad revenues can recover quickly or if the company can revolutionise its offering fast enough for users to latch on.