Meta announced it will go ahead with testing backups of end-to-end encrypted chats for Messenger and Instagram despite protests from policymakers.
The feature would be available as a default option in Messenger.
It lets users backup their end-to-end encrypted messages so in case they lose their devices they can recover their history. 
Messages will be stored in an encrypted server accessible via PIN. 
Meta confirmed that it would not be able to access the messages. 
Beyond recovery in case of losing one's phone, the feature would also make it easier to recover conversations when switching devices.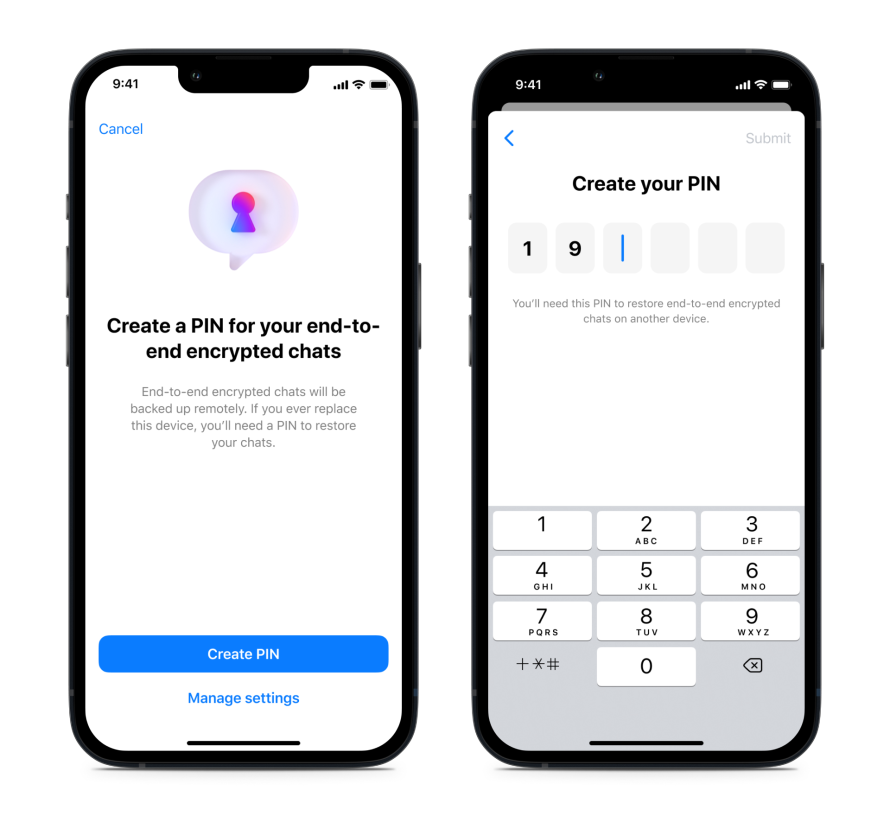 At the same time, the company is also testing end-to-end encryption of chats among some users. 
"If you're in the test group, some of your most frequent chats may be automatically end-to-end encrypted, which means you won't have to opt-in for the feature. You'll still have access to your message history, but any new messages or calls with that person will be end-to-end encrypted."
The company is also testing various other security features such as unending messages, replying to Facebook Stories and offering other ways to access encrypted messages and calls. 
Meta said it has now removed vanish mode but is keeping disappearing messages. 
While vanish mode messages on Instagram aren't end-to-end encrypted they'll still be available, for now.