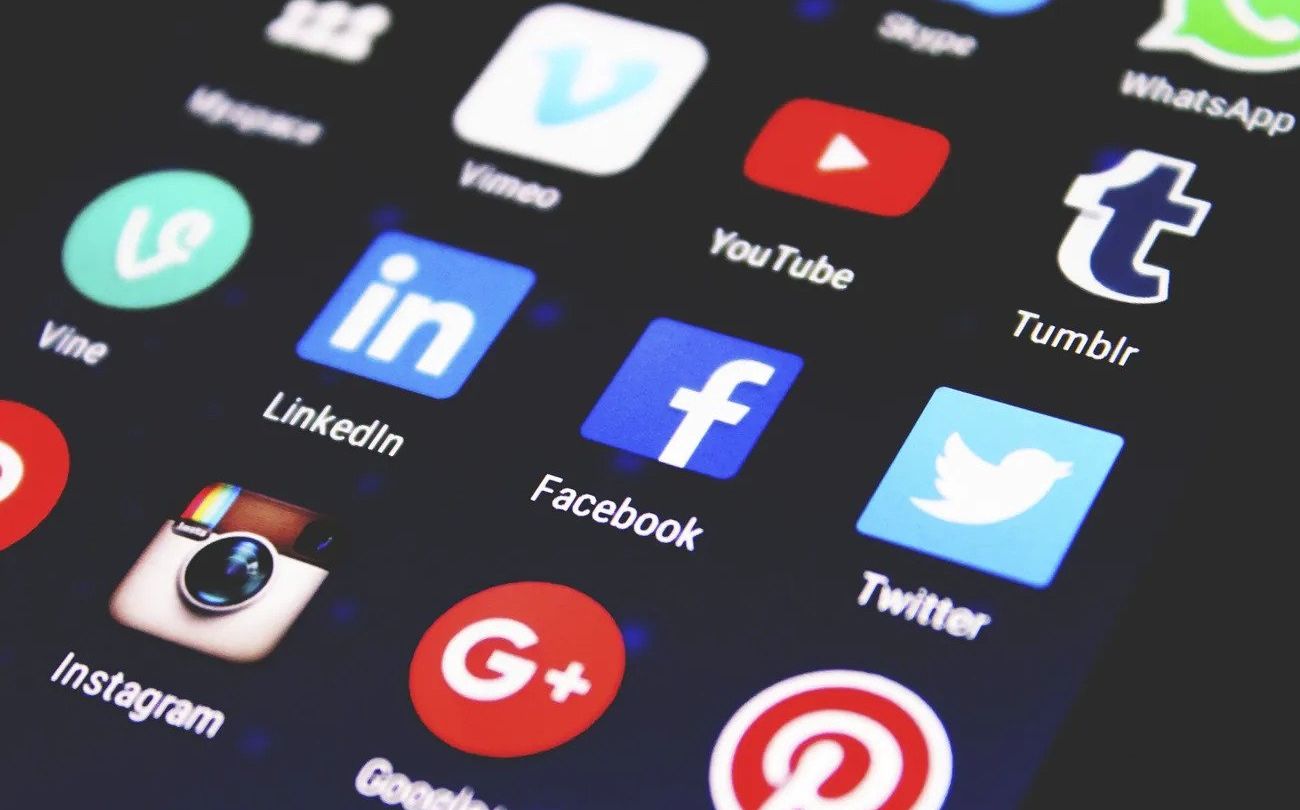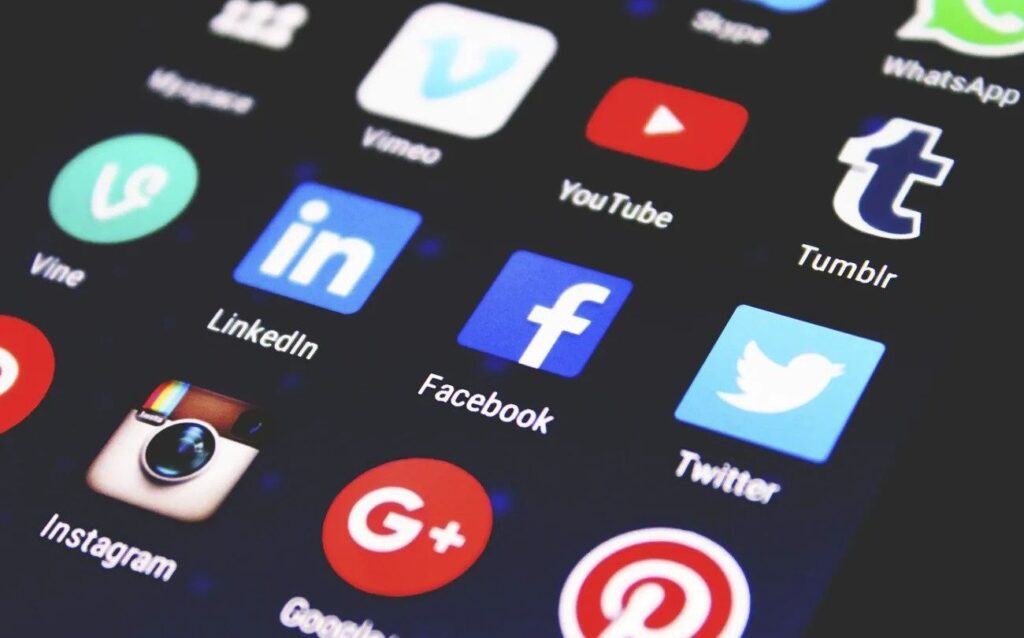 In light of TikTok being slapped with a whopping £12.7m fine by the UK's data watchdog for failing to safeguard the privacy of minors, UK data protection laws continue to strengthen. Recent developments have prompted a closer at Britons' attitudes toward data privacy. Now a Forbes Advisor study found that Meta, the parent company of Facebook and Instagram, is the least trusted tech firm when it comes to personal data among Britons.
No trust in Meta
According to a recent survey conducted by Forbes Advisor, Meta, the parent of Facebook and Instagram, is the tech firm that Britons have the least confidence in when it comes to safeguarding their data. 
Based on a poll of 2,000 adults, almost half (48%) of individuals distrust platforms owned by Meta. The social media giant has been involved in several nefarious data breaches, most notably the Cambridge Analytica scandal, which enabled the British political consulting firm to illegally harvest data from up to 87 million people worldwide without their permission.
Meta is the least trusted social media group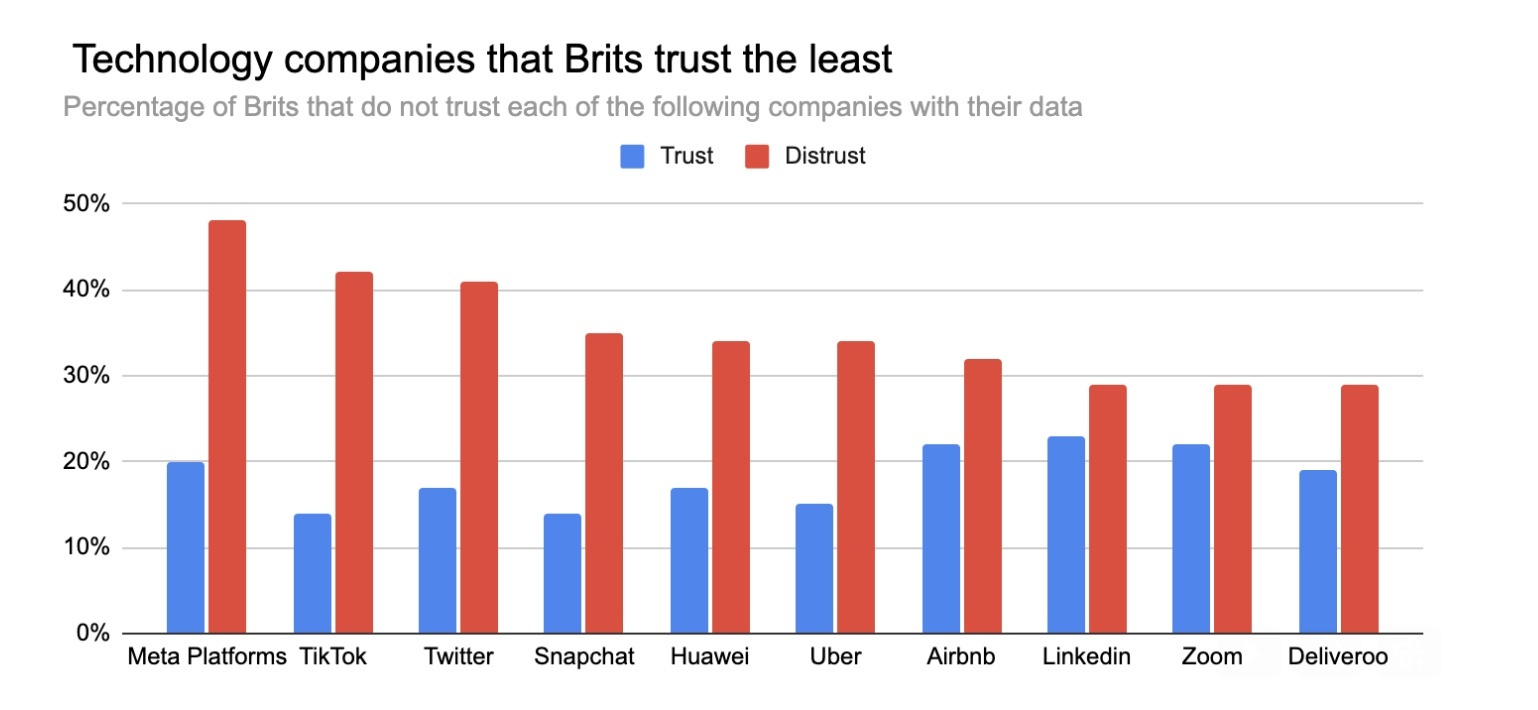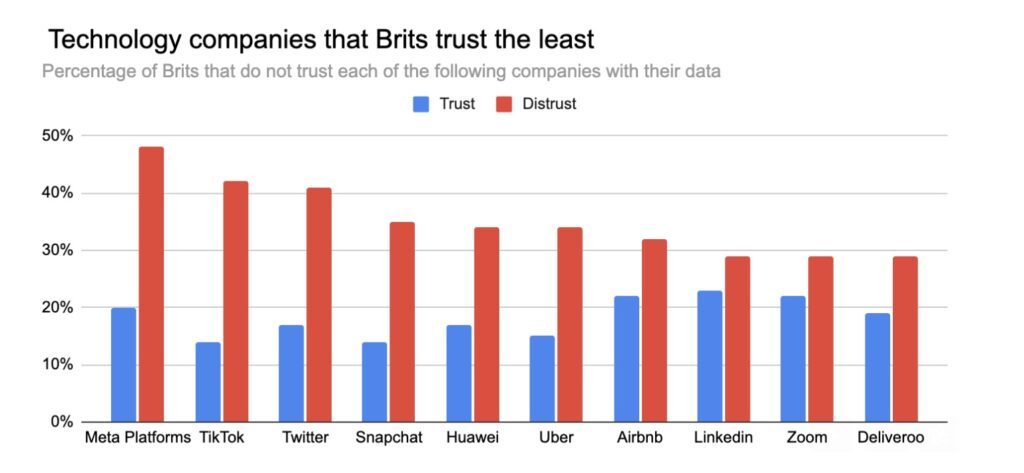 Source: Forbes Advisor
Following this breach, its social media competitors have also lost the confidence of many Britons when it comes to safeguarding personal data. More than two in five respondents expressed distrust in TikTok (42%) and Twitter (41%) with their information.
PayPal, on the other hand, was the most trusted technology platform among Britons. Nearly half (47%) of respondents expressed confidence in the payment platform, which prioritizes secure online checkouts. 

Amazon, the online marketplace, ranks in second place with 41%, followed by Microsoft with 39%.
Interestingly, nine out of the ten companies that Britons trust the most launched before the 2000s. 
Who gets Britons' trust?
A staggering 90% of Britons are concerned about their data being hacked. But which types of organisations do people feel comfortable sharing personal data with?
Almost two-thirds of respondents are uneasy about sharing their data with the government (63%), and over two in five (43%) are not comfortable sharing personal details with the NHS. 
Start-ups are the businesses that Brits are most hesitant to share data with. Only 4% claim they feel comfortable doing so. This is followed by online gambling (7%) and social media companies (8%).
Brits trust established tech platforms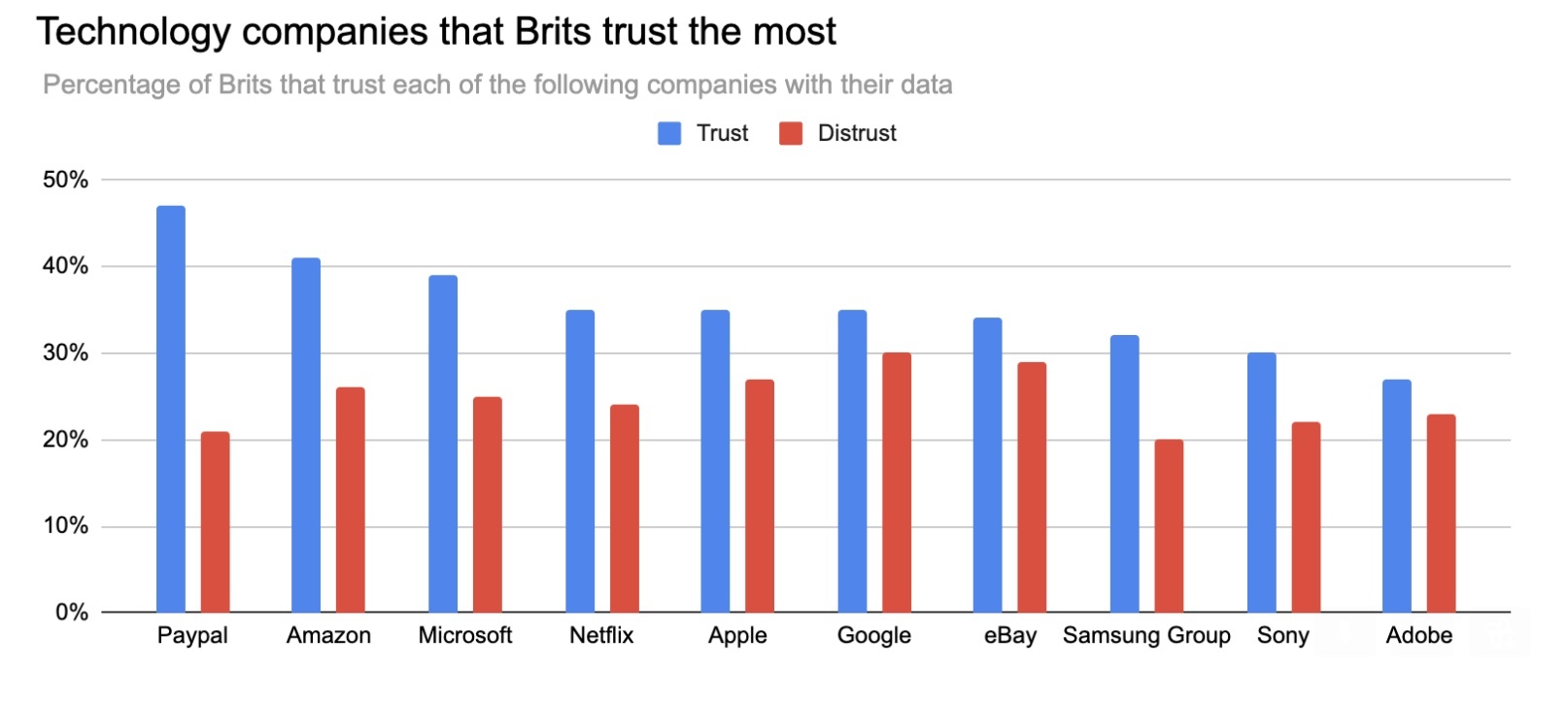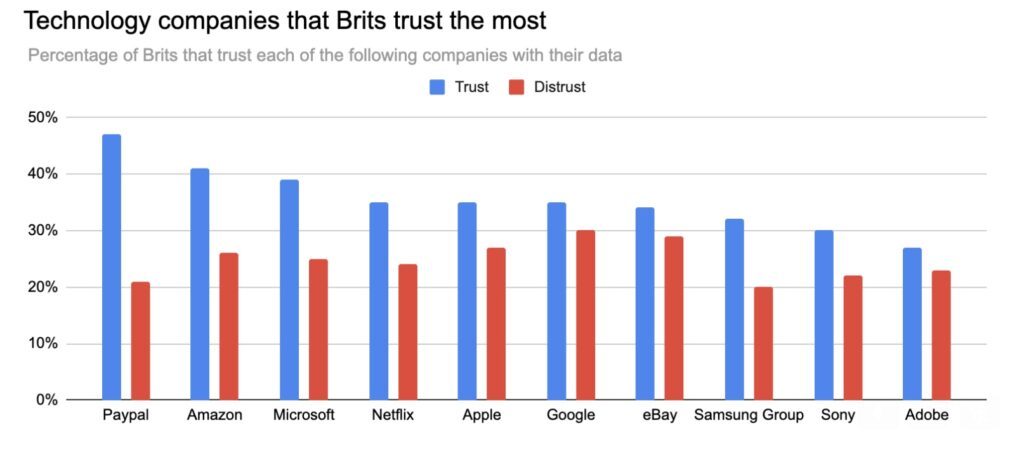 Source: Forbes Advisor
Interestingly, younger individuals are more comfortable sharing data with social media platforms. More than one in six 18-34-year-olds are content to share their personal data with platforms such as Instagram and TikTok (17%). However, this sentiment decreases with age. Only 7% of 35-54-year-olds feel secure offering social media platforms personal data, and just 3% of those aged 55+ express the same level of comfort.
This is in contrast with public sector organisations such as the NHS, where more than half of those older than 35 years are comfortable sharing data compared to less than half of Gen Z and Millennials.
Bank details are the primary concern for Britons, with over three-quarters (77%) citing this as their top worry. This is followed by personal details (62%) such as an address, date of birth, and relationship status. In contrast, current location (25%) and income level (20%) were lower on the list of concerns, while just 4% expressed concern about sharing their political views.
Five steps consumers can take to protect data
Over half of users (53%) already have anti-virus software in place. 
"However, there are some easy steps consumers can take to minimise this risk. These include adjusting privacy settings on social media accounts, using unique passwords across different platforms (and making them difficult to guess), and installing antivirus software on your laptop," says Laura Howard, at Forbes Advisor.

"As more and more of our daily lives are moved online, investing in a VPN (or 'virtual private network') is also a good idea. VPNs, which protect your internet connection and privacy online, are widely available, inexpensive, and can be easily downloaded from the provider's website. However, our survey found that, despite widespread fears around data breaches, only 20% of respondents had taken this step to protect their data."
Five steps to protect your data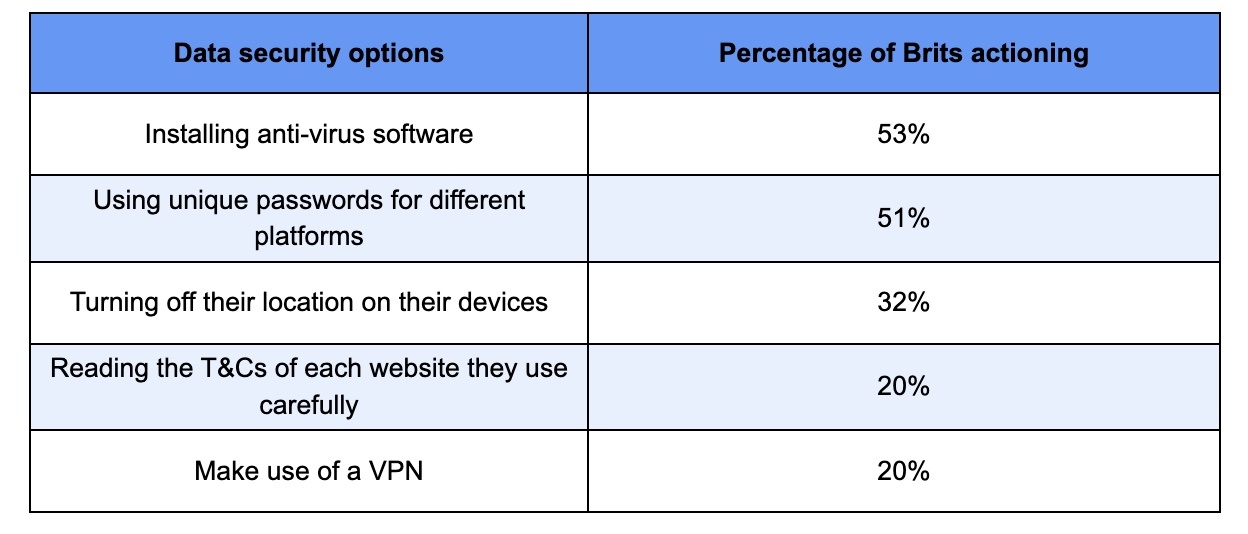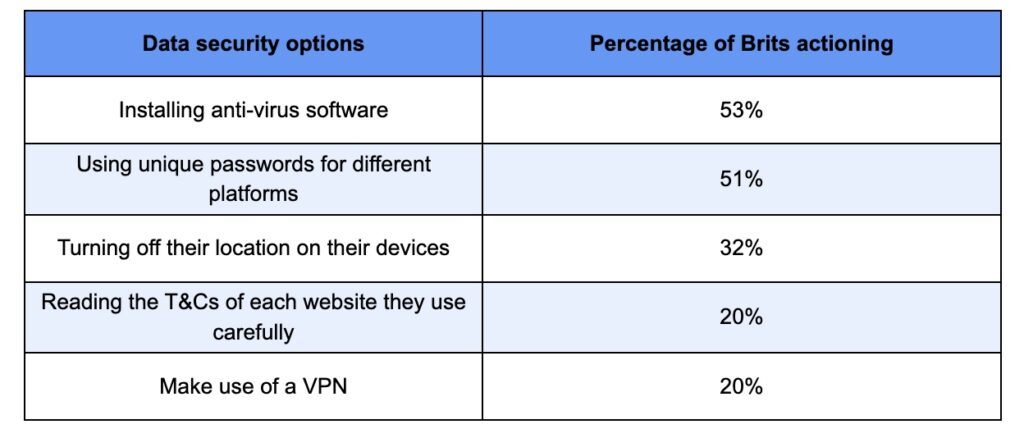 Source: Forbes Advisor
Key takeaways
48% of individuals distrust platforms owned by Meta
PayPal is the most trusted technology platform among Britons (47%)

 

63% of respondents are uneasy about sharing their data with the government
43% are not comfortable sharing personal details with the NHS