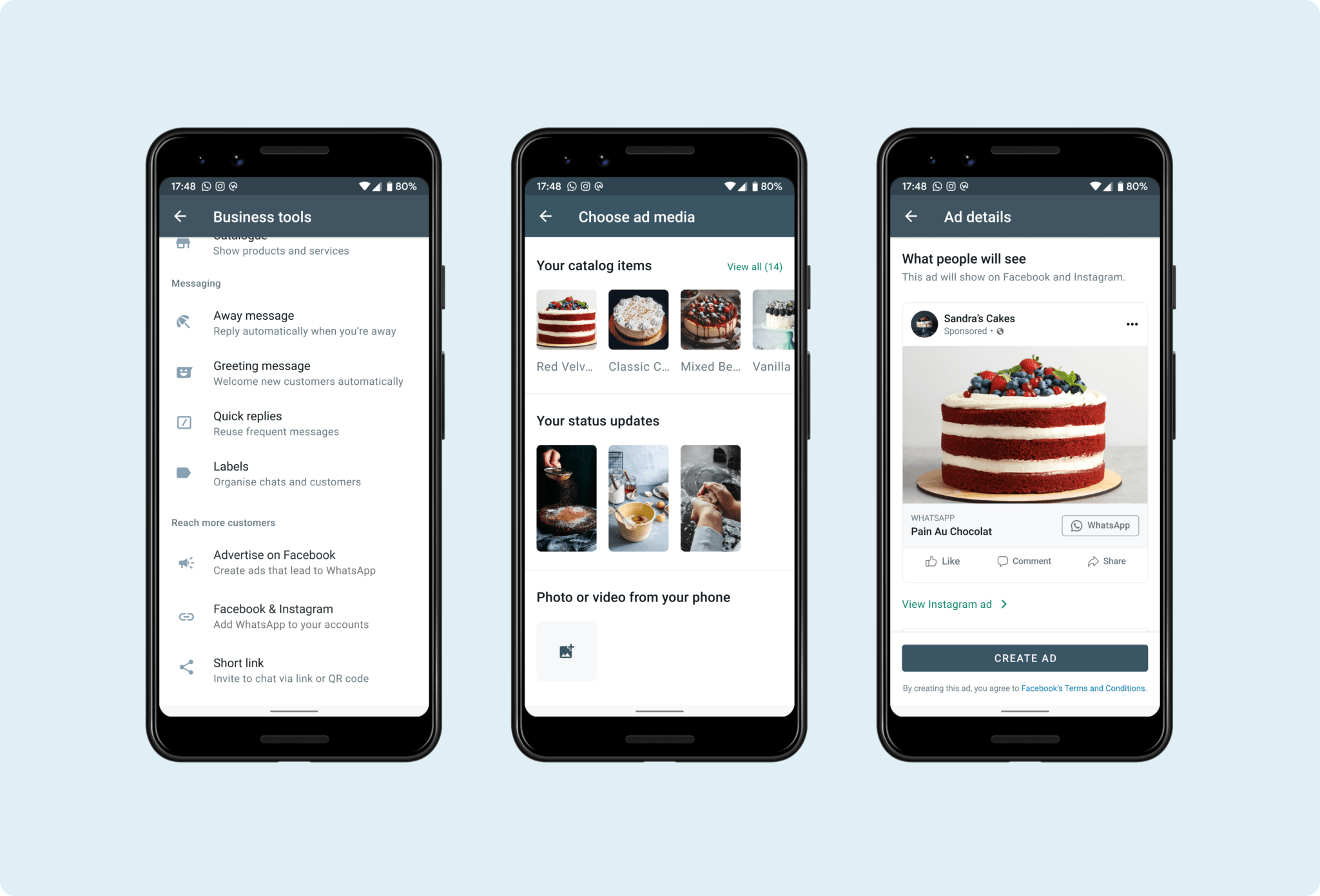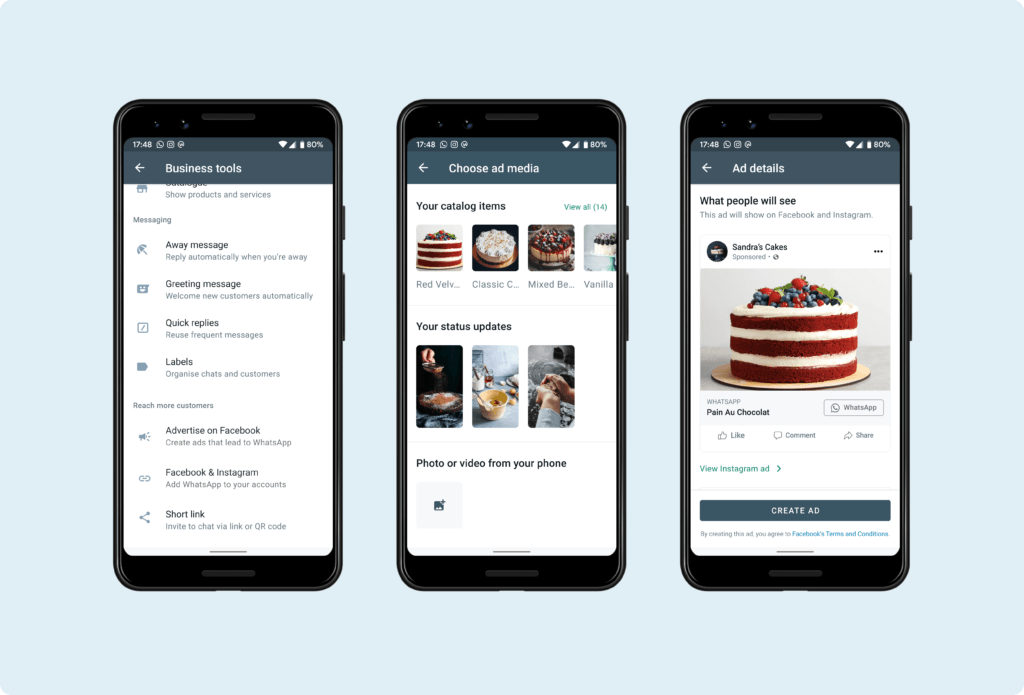 Meta just rolled out new tools for businesses and brands to reach out to customers and identify quality leads. 
As part of National Small Business Week, the social giant is making it easier for small businesses to create full ads via the WhatsApp Business app. 
With some 71% of customers now preferring communications with businesses via messenger apps, the ads could be a good opportunity for customer discovery and conversation. 
Meta also added two new features to its Meta Business Suite including the addition of WhatsApp to Inbox, centralising communications all in one place.
Facebook Messenger and Instagram Direct are already part of Inbox. The addition of WhatsApp will help businesses save time and manage their communications from a single place.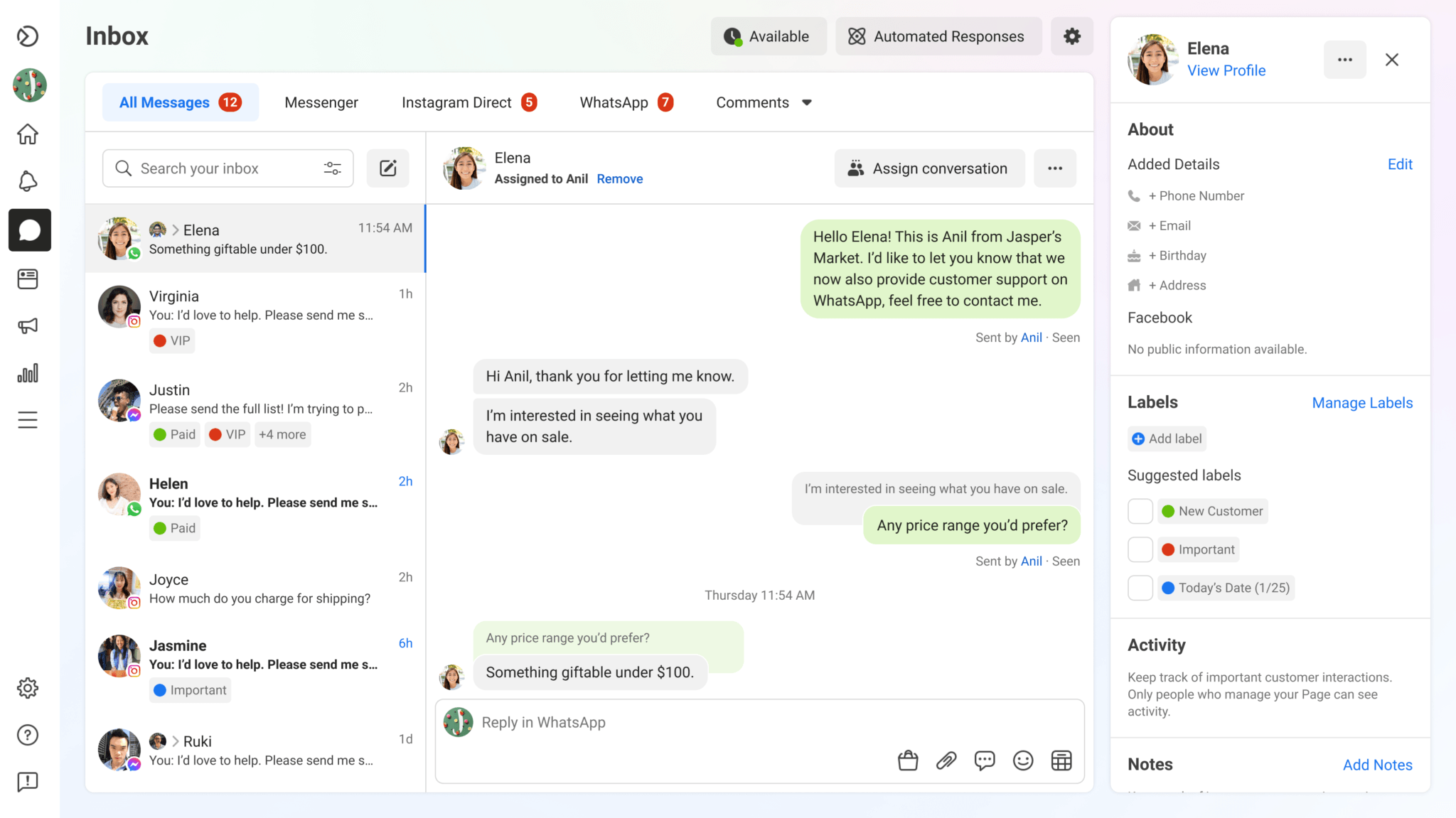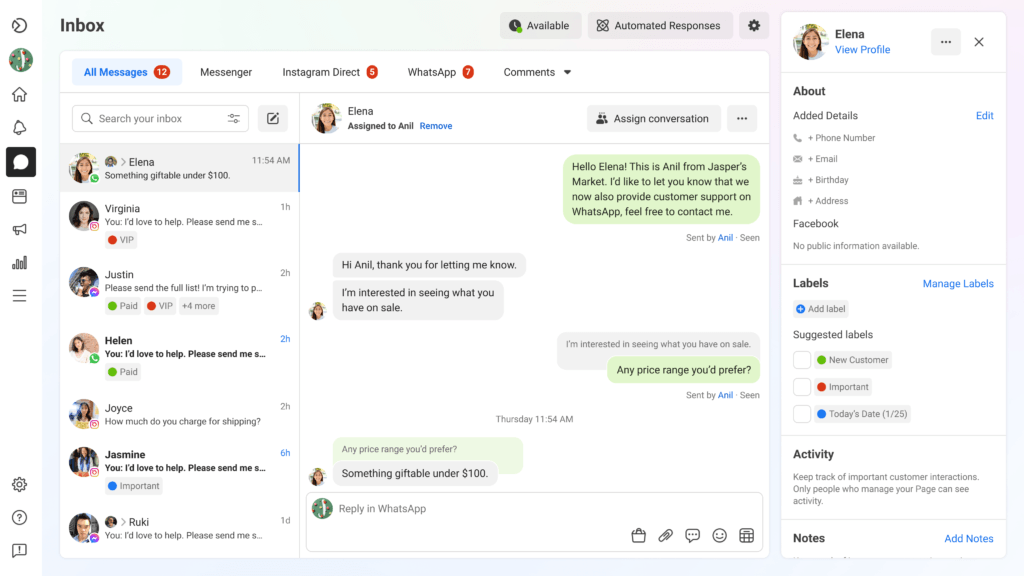 Businesses will also soon be able to send promotional message campaigns via Messenger to users who opt in. 
If a customer agrees to be notified about sales, SMBs can share promotional messages with them, potential boost sales and reengage customers. 
Meta also expanded several of its lead generation and customer acquisition tools. 
The company said it was testing a "Get Quote" button for Instagram and Stories so customers can view prices faster. 
It's also testing lead filtering via Instant Forms and personalizable Instant Forms.