In response to the evolving European regulatory landscape, Facebook and Instagram are set to launch a new subscription service tailored to users in the European Union (EU), European Economic Area (EEA), and Switzerland. This move comes as part of criticism over Meta's commitment to ensure compliance with regional data protection and privacy rules.
Personalisation targets ads
Starting in November, users residing in these regions will be given a choice: continue using the app with personalised ads for free or opt for a subscription-based service that eliminates ads and safeguards their personal information from being used for advertising purposes while subscribed.
The subscription pricing will vary depending on the platform and region. Users on the web can subscribe for €9.99 per month, while those using iOS and Android devices will be charged €12.99 per month. Meta said that the pricing structure was designed to account for the fees imposed by Apple and Google through their respective purchasing policies for in-app subscriptions.
Starting from March 1, 2024, an additional charge of €6 per month for web users and €8 per month for iOS and Android users will be applied for each additional account listed in a user's Accounts Center.
Meta said in a blog post that for those choosing to continue to use their products for free, the experience will stay the same. Users can still adjust their advertising preferences from the Ad Preferences dashboard.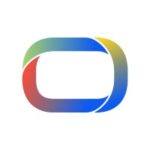 A shift in the industry
The move towards subscription-based services underscores a broader shift in the industry. Privacy regulations, particularly in the European Union, have become increasingly stringent, requiring companies to bolster data protection measures and provide users with greater control over their personal information.
This has presented a significant challenge for platforms that rely heavily on targeted advertising, as they must now strike a delicate balance between monetisation and safeguarding user privacy.
Moreover, the dynamics of digital marketing budgets are evolving. Advertisers are becoming more discerning in their spending, demanding greater transparency and accountability in return for their investments.
A Luxembourg court ruling mandated that Meta, as the owner of Facebook, cannot justify the use of personal data for targeted advertising unless explicit consent is obtained from users. This legal decision has prompted Meta to explore the implementation of a subscription-based model, marking a pivotal shift in the industry.
For example, Chinese video app TikTok has begun testing an ad-free subscription service, while Snapchat and X (formerly Twitter) offer optional subscriptions that grant paying users exclusive features.
Meta is now actively engaging with European regulators to ensure its approach aligns with evolving regulatory requirements. As the tech industry adapts to changing dynamics and regulatory pressures, the debate over the intersection of data privacy and business models continues to evolve.
Key takeaways
Meta adapts to stringent EU data laws, introducing subscriptions for ad-free experiences while respecting user privacy
Growing privacy regulations redefine digital advertising, encouraging platforms like TikTok, Snapchat, and X to explore subscription models
Actively collaborating with European regulators, Meta navigates the evolving data privacy landscape while preserving its business model