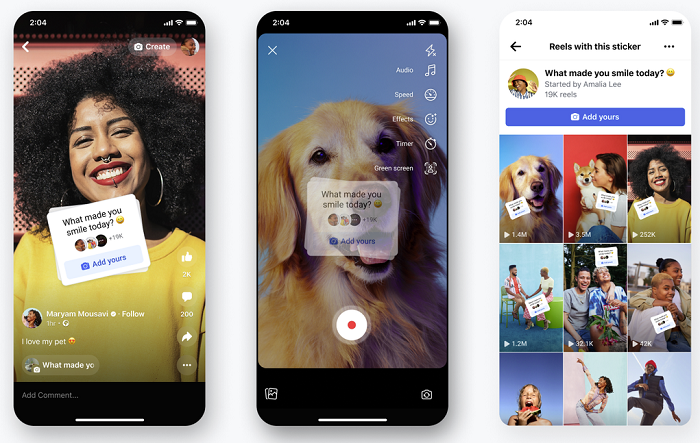 Meta just launched some new updates for its Reels on Facebook and Instagram including additional Reels insights. 
Add Yours stickers enable users to add prompts, surveys and questions to their Reels in order to engage their viewers. 
Users can then view their responses and get in touch with others. It's part of a move to make Reels videos more engaging in the style of TikTok, an app competitor that's well-known for being engaging and accessible. 
Meta also launched auto-created Facebook Reels which allow users to auto-convert their old Stories into Reels clips. 
Users simply head over to 'Create from your Story Archive" in Reels and can then convert their clips. 
Meta added a similar feature to its Creator Studio recently. 
The company is also expanding access to Stars creator donations in Facebook making it easier for creators to monetise their Reels clips. 
While short-form video is not as directly monetisable as long clips, which allow for quick and simple addition of pre- and mid-roll ads, Stars is yet another component for creators to make some cash. 
But it won't be available to everyone. Creators must have at least 1,000 followers to use Stars.
Other additions include new performance insights for the Creator Studio, including reach, minutes viewed and the average time watched. 
What's more, Meta is finally making it easy to post from Instagram to Facebook.