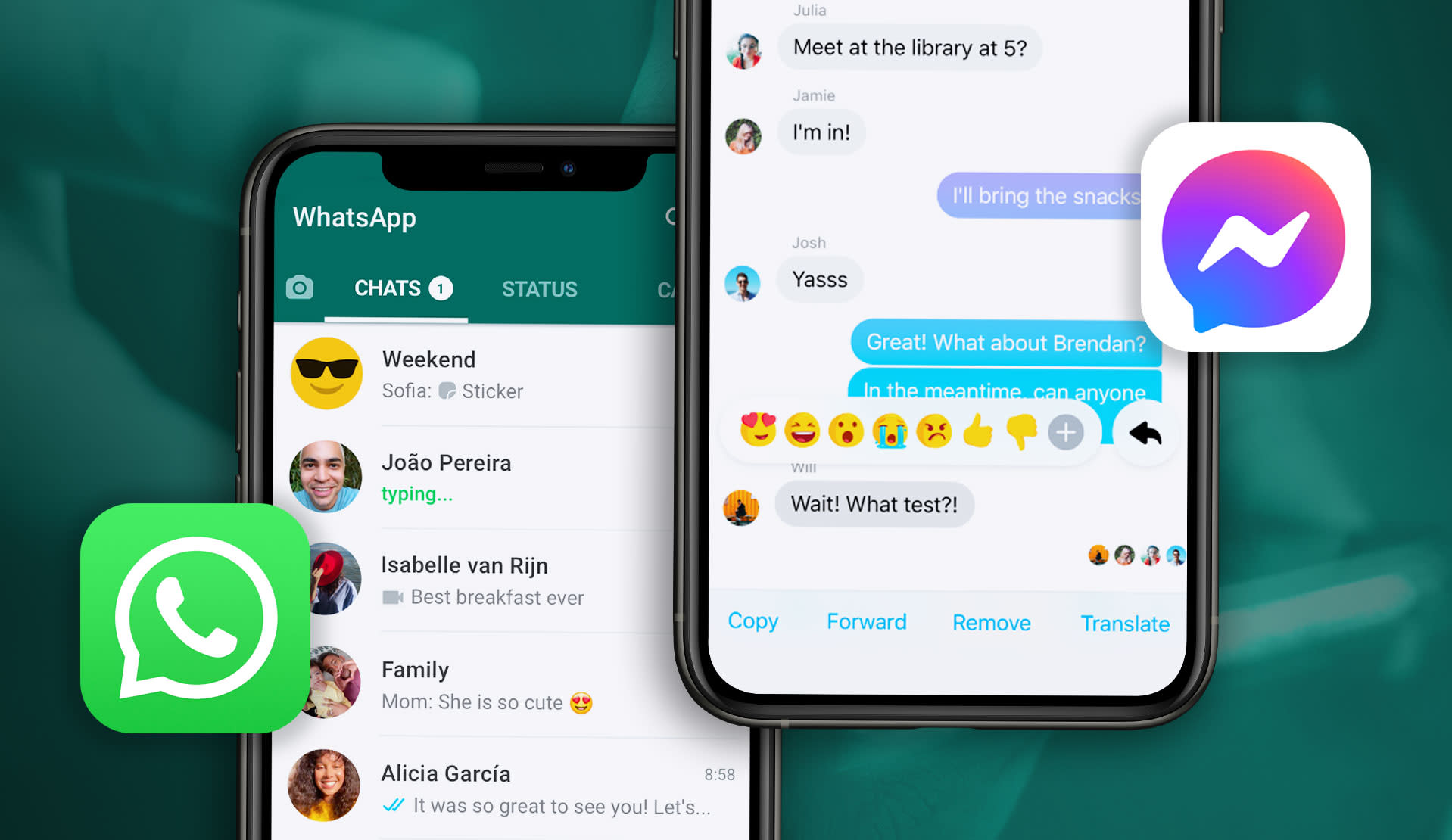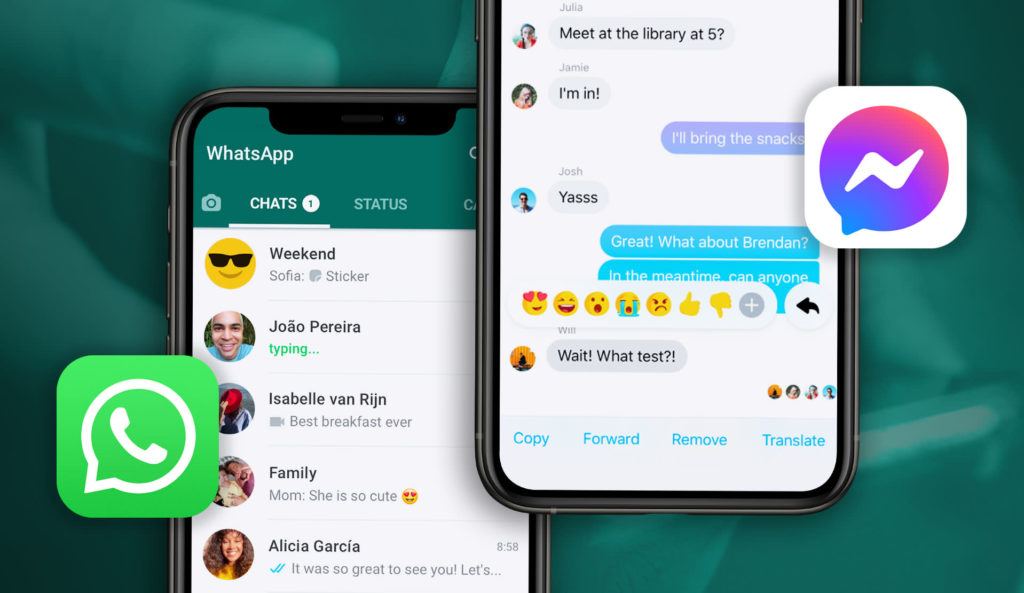 Over half (55%) of WhatsApp monthly active installs are using the app every day, according to Q1 2022 data from SensorTower. 
That's up from 39% in Q1 2021 showing that a growing number of people are using the app every day. 
Power users are those who engage with an app each day. On WhatsApp they were up 16 percentage points over the same period a year ago.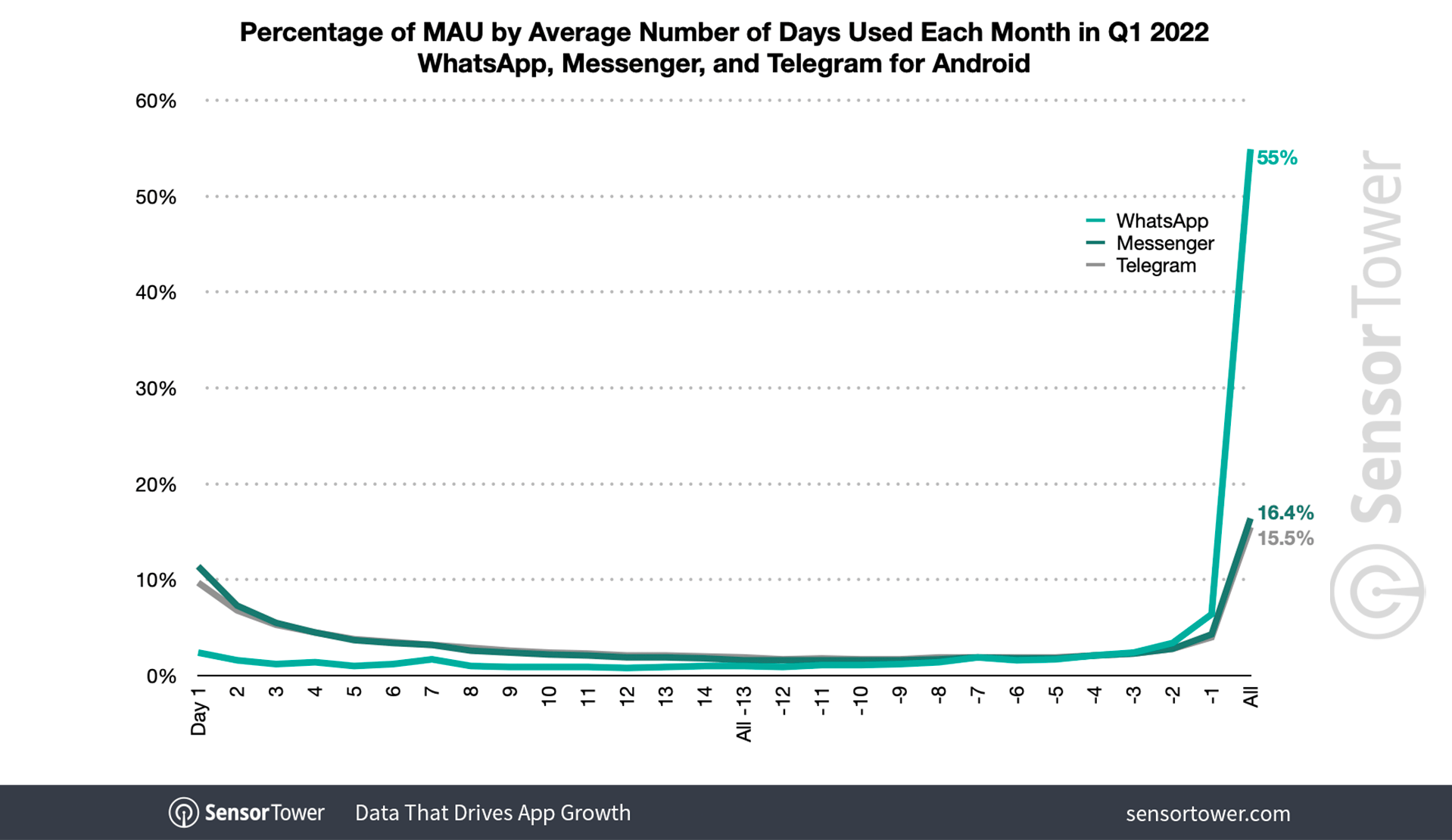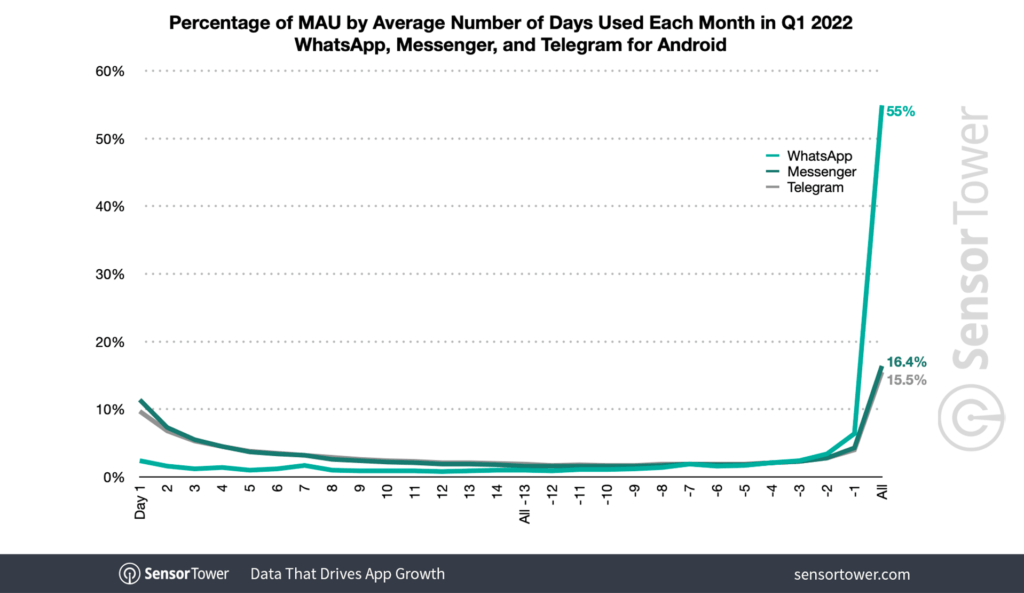 The app had some of the highest percentages for power users among the apps studied. 
However, competitor Telegram also saw usage spike by monthly active users during February when Russia began its invasion of Ukraine. 

During the first quarter, Telegram daily opens rose 15.5%, up 9% from 2021.
LINE saw some of the second highest daily engagement at 45%, up from 35% in 2021. 
Messenger ranked third at 16.4%, up from 12% the year before. 
The latest data also noted that WhatsApp and Messenger were the most used messaging apps in the US, but competitors have steadily grown in recent years.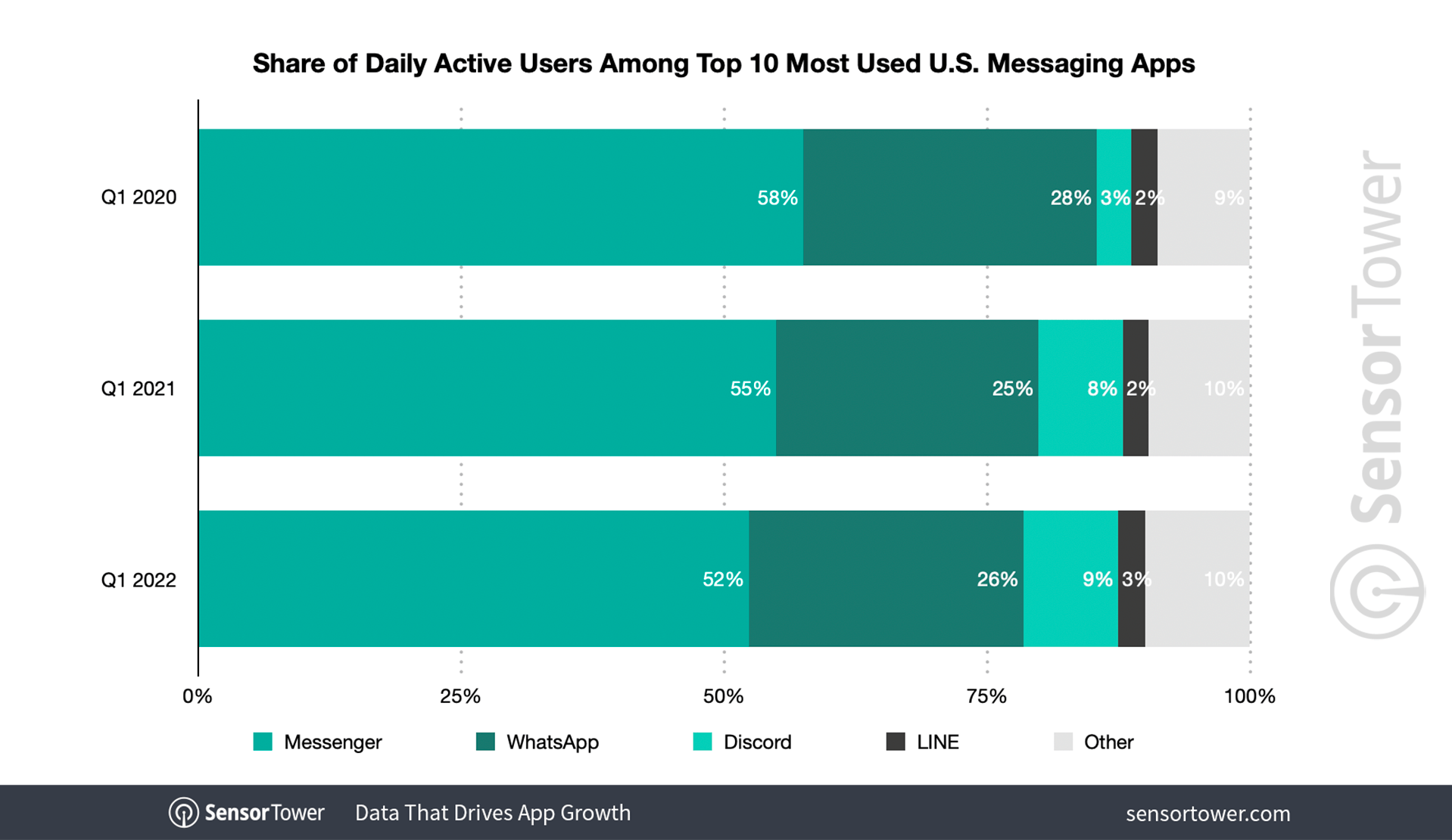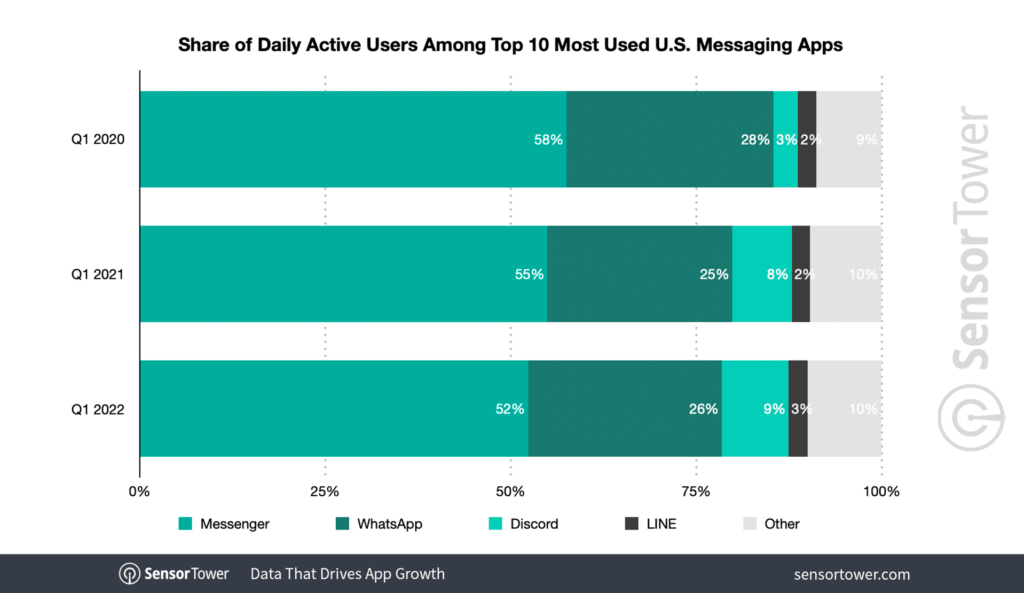 While Meta apps represent 78% of usage, its competitors are now up to 22%. 
In the US, Discord noted a surge in usage during the pandemic and maintained some of that growth through to Q1 2021 at 138% growth. It climbed 192% in 2022 compared to 2020.
Signal and Telegram have also upped their usage this year at 148% and 110%, respectively. 
However, in order to stay on top of things, app developers should consistently make technical improvements as these were the most common requests for Messenger and WhatsApp on the US App Store.