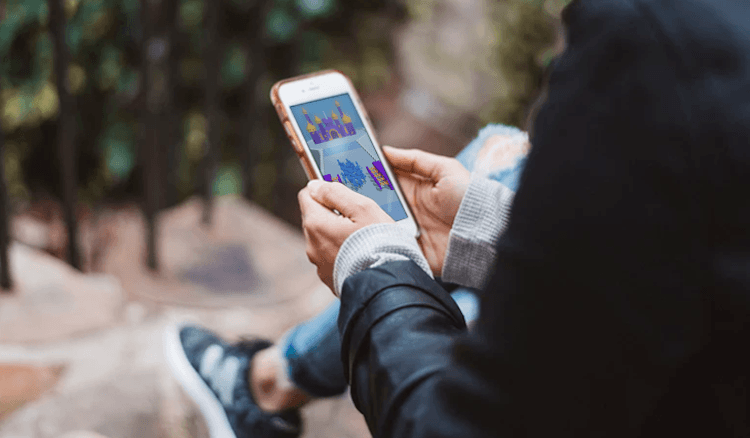 The MENA (Middle East North Africa) region is quickly gaining a reputation for being a fast-growing market in mobile gaming with revenues expected to exceed $5 billion by 2025. Now, gaming market intelligence provider Niko Partners has zoomed in on the big three – Saudi Arabia, Egypt and the UAE – to find out more about what's driving mobile gaming apps in the region. 
A growing market
According to the MENA-3 Games Market Report, the three countries now have 67 million gamers and revenues of $1.79 billion in revenues. By 2026, revenues are expected to rise a whopping 56% to $2.79 billion thanks to a rising number of gamers to 87 million. 
Growth is expected to be driven by mobile gaming but also public and private sector investments, pushing the region closer to "esports giants such as Singapore and China".
Infographic of the gaming market in MENA-3 region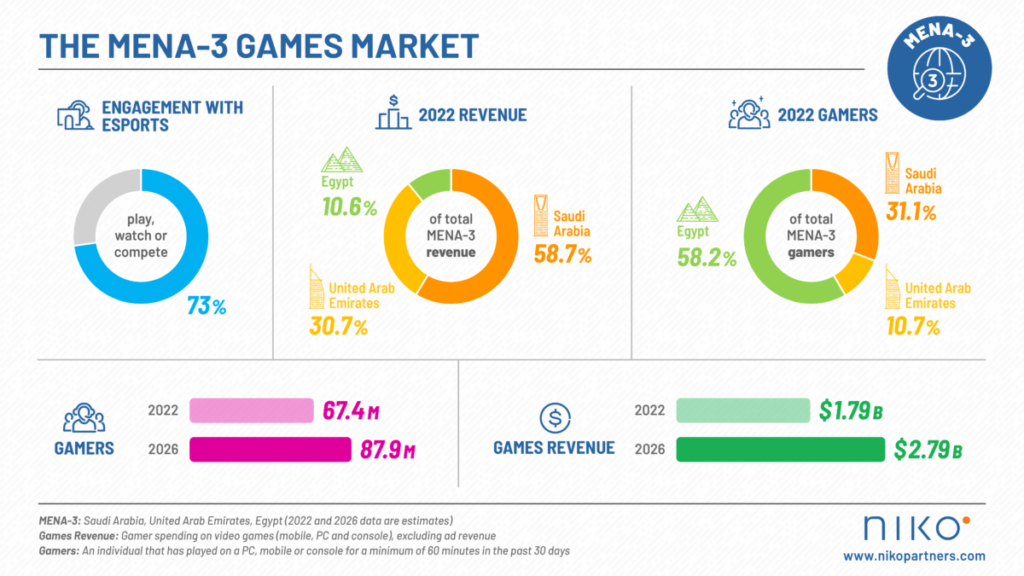 Source: Niko Partners
The whole MENA region has seen steady growth in mobile gaming with downloads reaching 4.9 billion in 2021. That's nine times the global rate. Consumer spending grew to $1.6 billion which is three times faster than in the rest of the world.
eSports among top genres
As per the report, 73% of MENA-3 region gamers now engage with esports by watching content, playing games or taking part in competitions. The majority of gamers (76%) are under the age of 35, with Egypt having a higher percentage of gamers under 25 years who are considered digital natives.

Egypt has the highest number of players and is the fastest growing market while Saudi Arabia has the highest games revenue and UAE saw higher user revenues. 
Mobile gamers in Saudi Arabia, for example, now spend one to three hours online on their smartphones and 48% spend up to two hours playing mobile games during the holy month.
MENA region mobile behaviours

Source: Adcolony
Unsurprisingly, this makes Ramadan an important month for reaching potential gamers and customers when user numbers peak. The majority of gamers are Gen Z with 44% of women playing games in the MENA region. 
Key takeaways
MENA-3 gaming revenues to grow 56% to $2.79 billion and 87 million gamers
73% of MENA-3 region gamers now engage with esports by watching content, playing games or taking part in competitions
The majority of gamers are Gen Z with 44% of women playing games in the MENA region