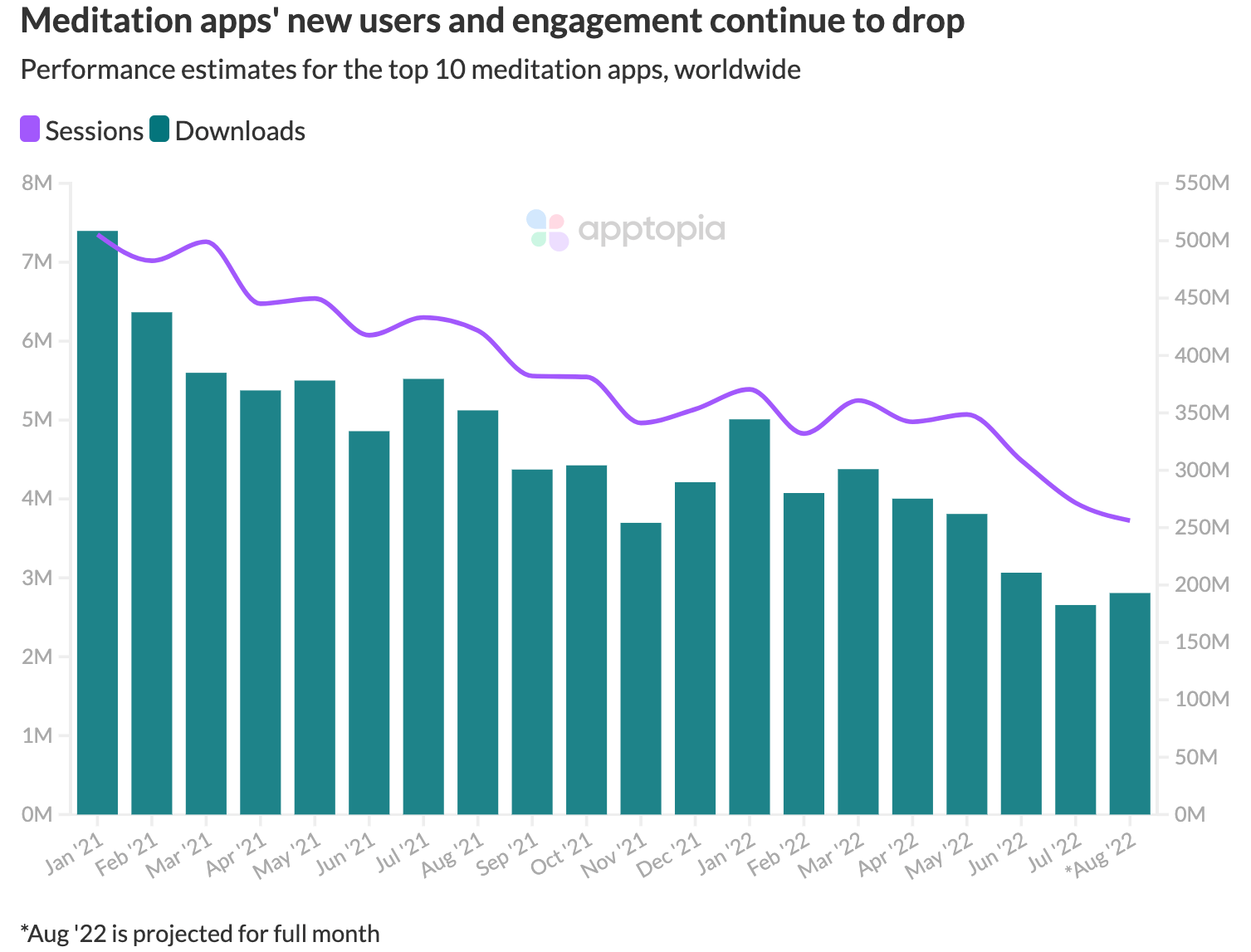 The number of user sessions of the top 10 meditation apps fell sharply by 48% in Q2 2022 compared to the same period in 2020. 
According to data from app experts Apptopia, sessions of top apps such as Calm and Headspace were down 26% and 60%, respectively. 
And although this had an effect on revenues of competitors, Calm and headspace still grew their revenues by around 18% and 13%, respectively. 
With Calm recently announcing it was laying off 20% of its staff, it seems the lack in sessions and the economic crisis are taking a toll. 
User sessions of Calm were down 26% in July while those on Headspace dropped 60%. Headspace usage has been on a dramatic decline since January 2021.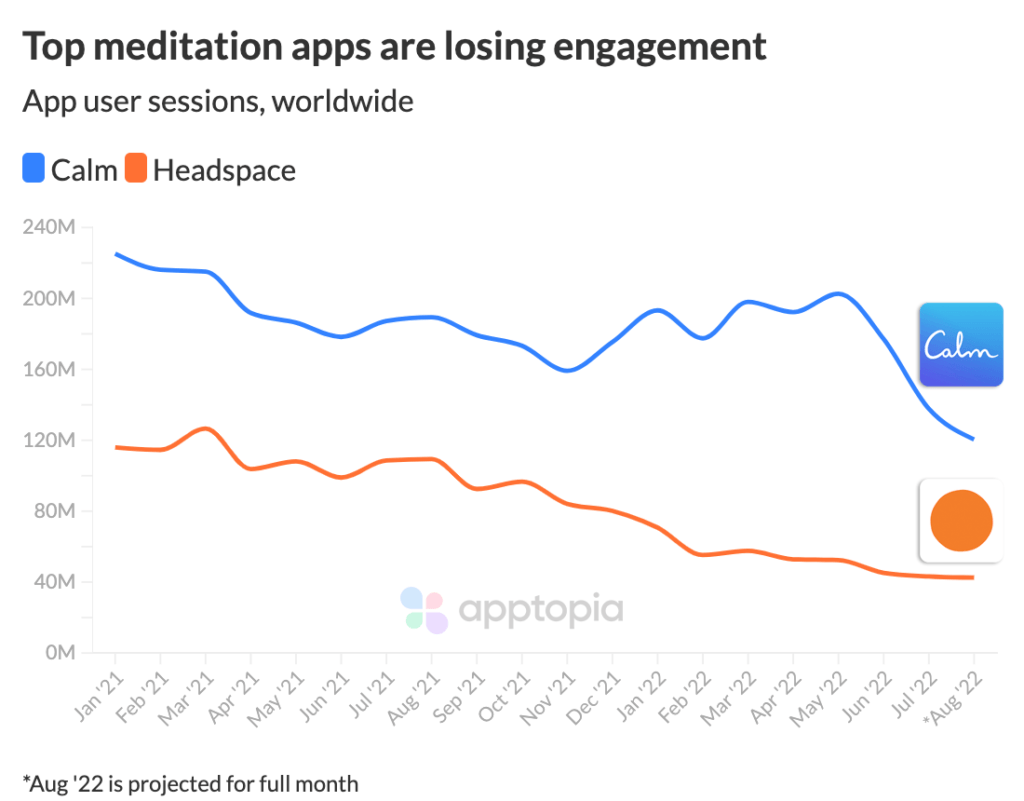 With the exception of BetterMe and Breethe, all meditation apps appear to experiencing a downward trend at the moment. 
On average, apps in that space are noticing a 30% drop over the last 90 days. 
Unfortunately, less engagement translates to less revenue. 
During the pandemic, meditation apps enjoyed a flux of new users and while heavyweights such as Calm and Headspace have been good at converting users into paying customers through subscriptions, the end of the pandemic means people are having less time to meditate.