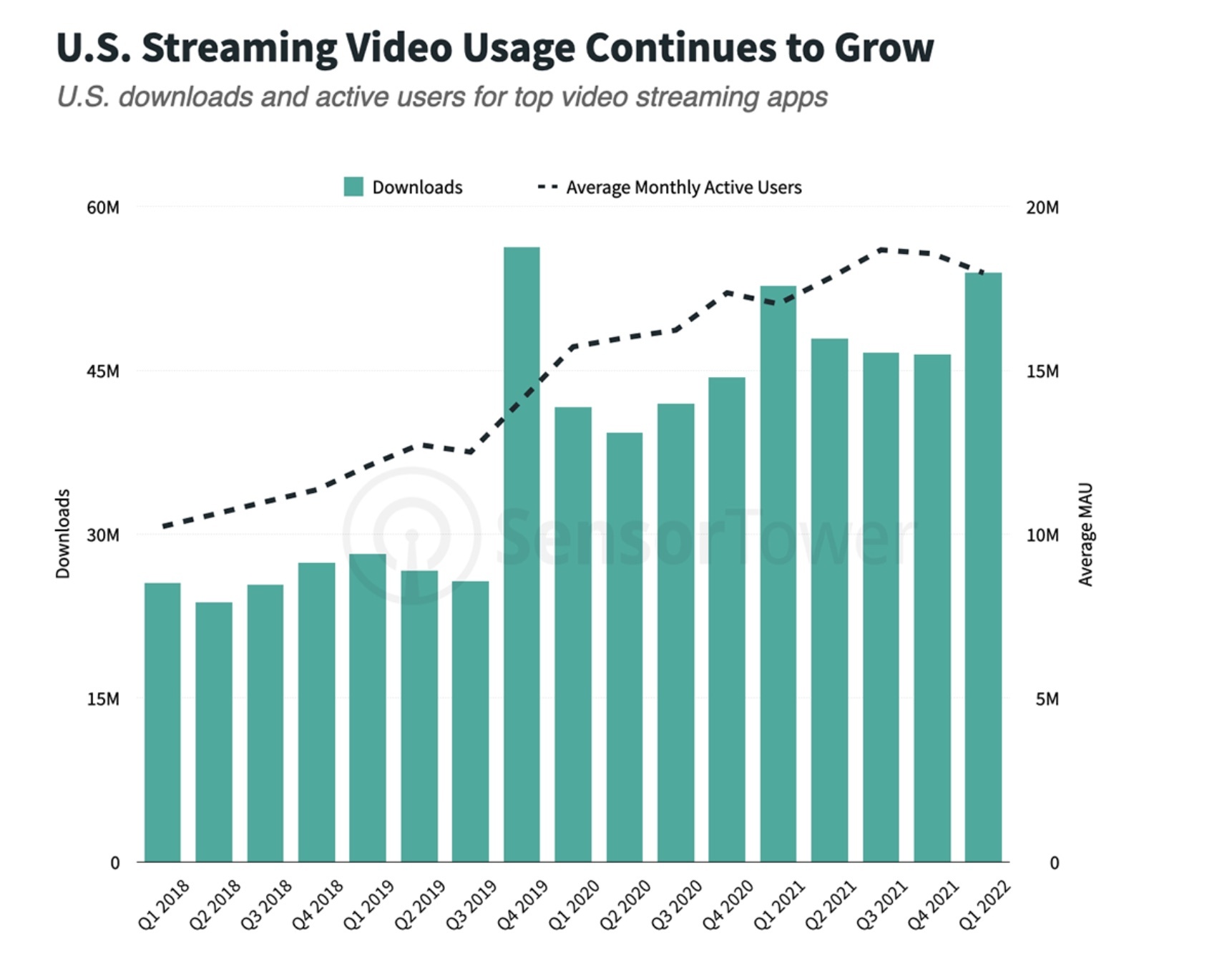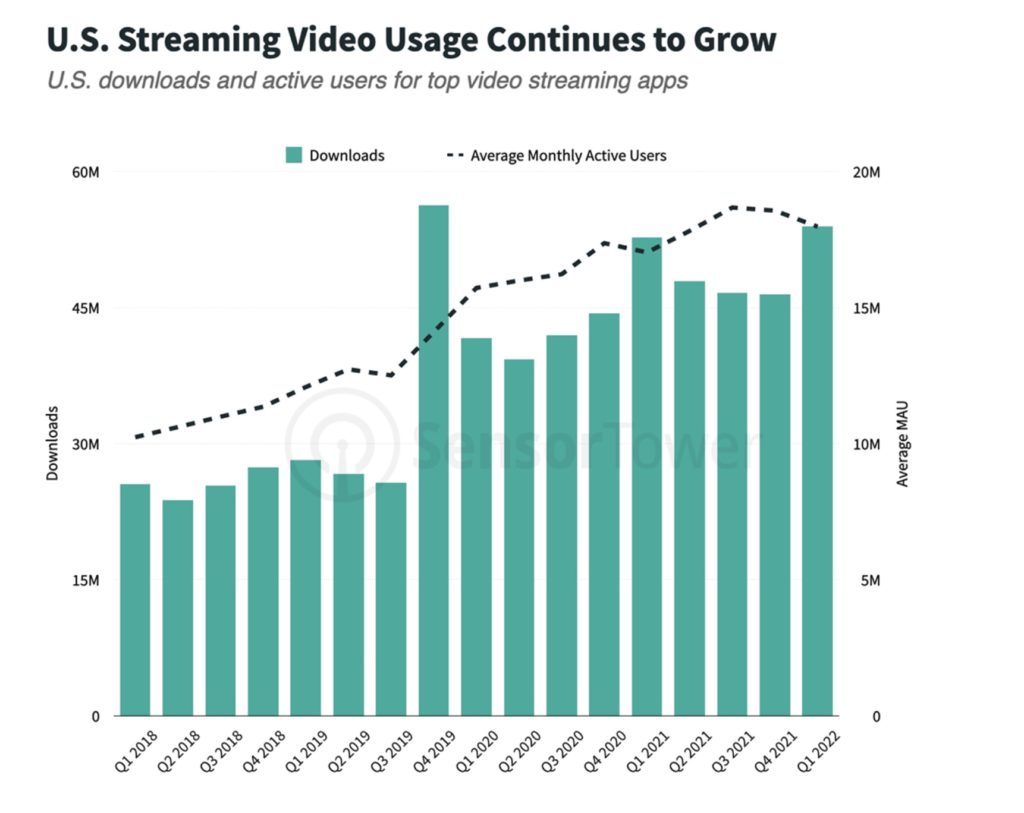 The leading mobile subscription video on demand (SVOD) apps in the US reached almost 18 million monthly active users in the first quarter of this year, up 14% from Q1 2020 and 49% from 2019.
That's according to new data from Sensor Tower which finds that mobile users are warming toward streaming video on their smartphones. 
Apps such as Disney+, Peacock TV and Discovery+ have driven the number of MAUs over the last two years as content continues to drive the existing offering. 
However, this also means that the market is becoming more crowded and competitive as non-traditional platform such as YouTube are also making a foray into the space by producing original content. 
It remains to be seen whether additional players are having an effect on streaming platforms such as Netflix when earnings reports are due.