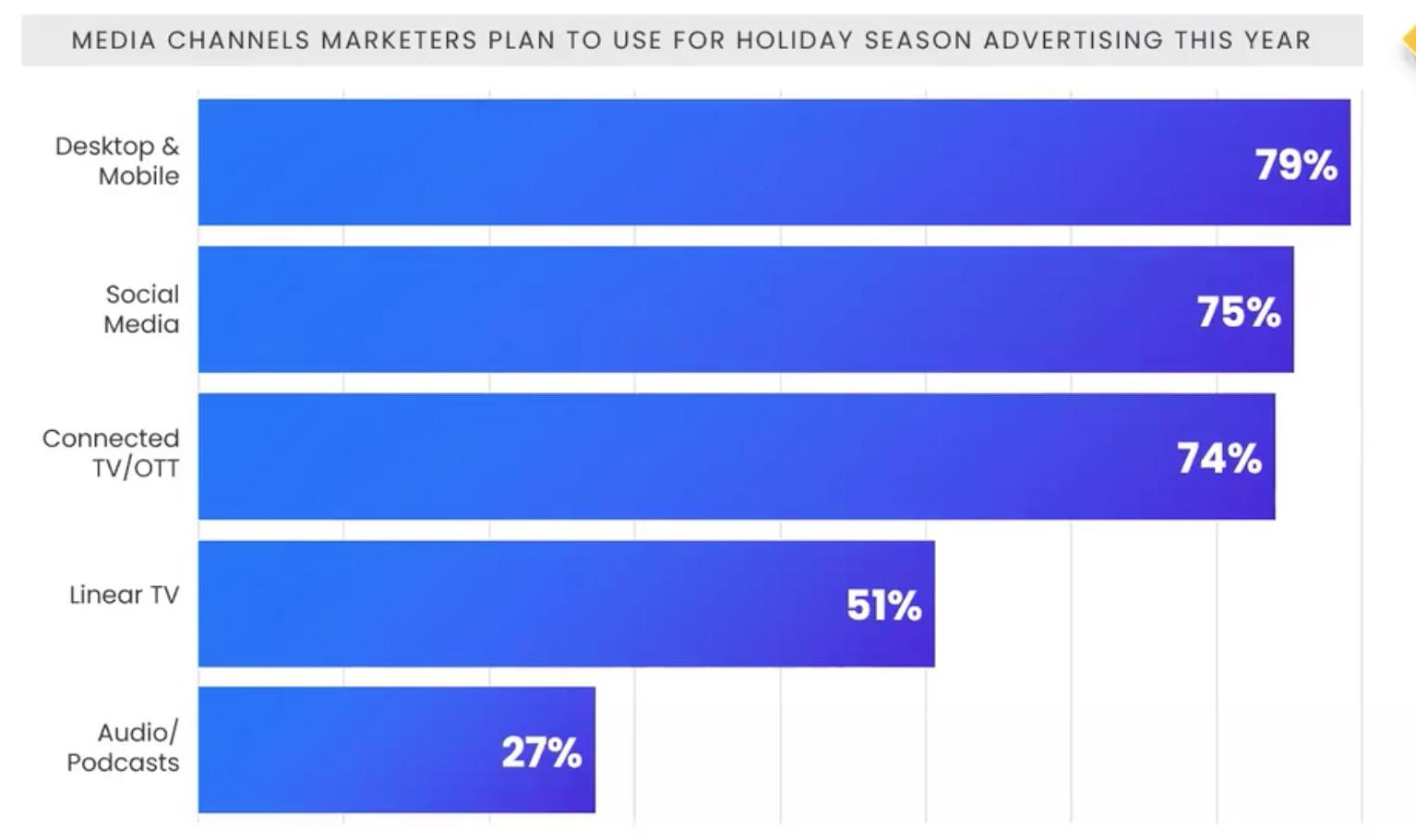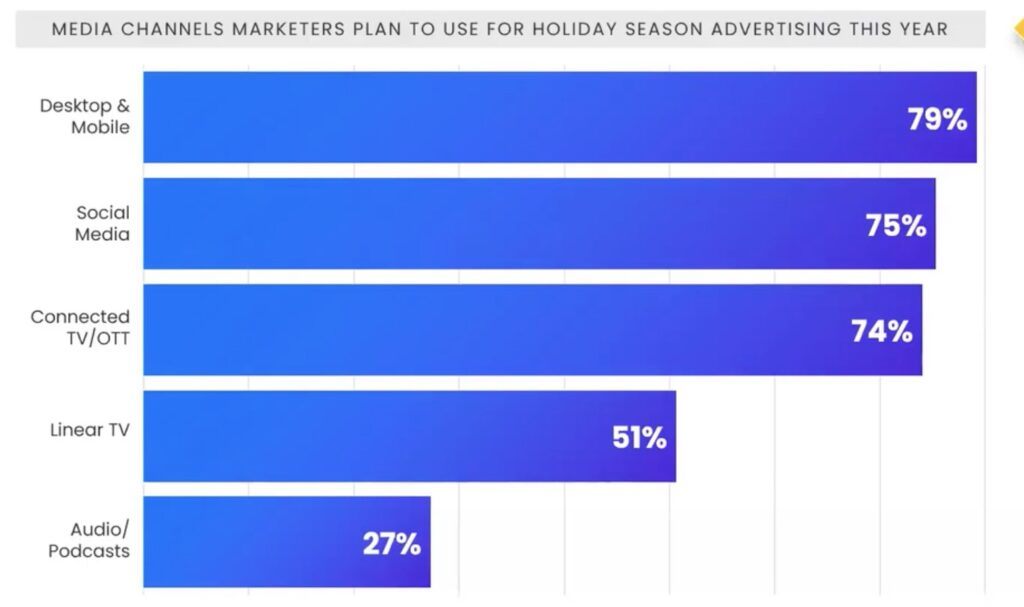 With the holiday season fast approaching, over half of all marketers intend to allocate the majority of their holiday budgets to the upcoming month. Their primary focus will be on digital channels and direct purchases as they gear up for this lucrative season. That's according to a comprehensive study conducted by Comscore's Proximic, in collaboration with the ad-tech platform Nexxen.
Marketers favour mobile ads
By September, nearly 75% of holiday budgets are already locked in, and this figure rises to 97% by October, as per the industry survey focused on marketers overseeing programmatic holiday ad budgets.
In November, however, 53% of respondents anticipate depleting the majority of their holiday budget. Approximately one-third (34%) of marketers intend to allocate their highest spending to December.
Marketers plan to spend big in November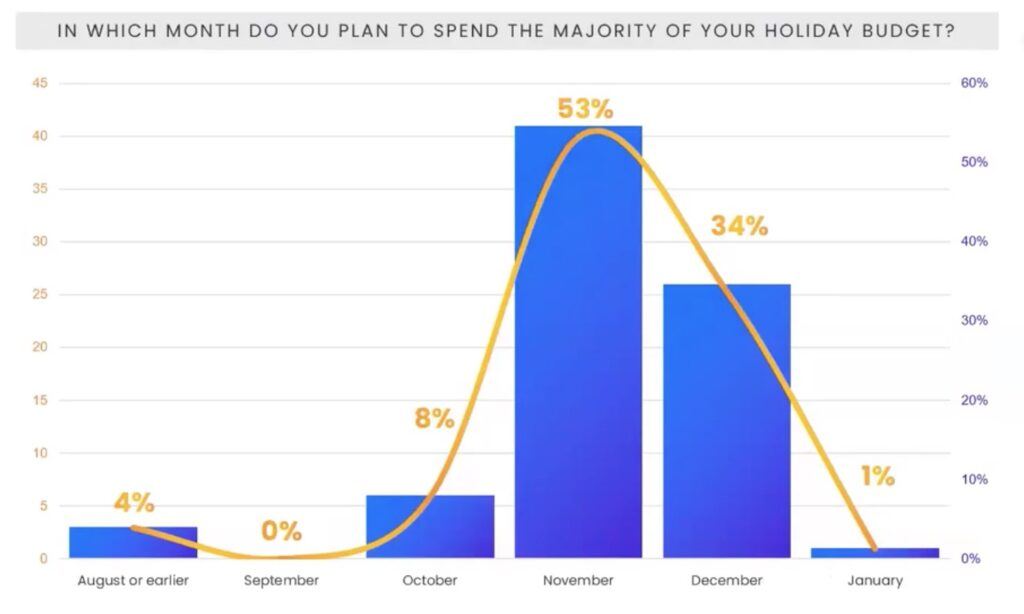 Source: Proximic
Interestingly, concerns about a potential recession or inflation seem to be diminishing among the surveyed marketers, with a resounding 86% indicating their plans to maintain or increase their holiday ad spending compared to the previous year.
In terms of advertising channels, marketers are notably favouring mobile ads this holiday season.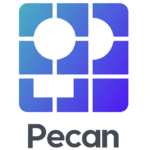 Approximately 79% of marketers plan to run website or browser ads on both desktop and mobile devices, excluding social media platforms. A slightly smaller portion aims to utilise CTV or OTT ads (74%), while linear channels will be leveraged by 51% of marketers. About one-quarter (27%) expressed their intention to run audio ads.
It's all about brand awareness this holiday season
Despite Comscore's survey targeting marketers overseeing programmatic budgets, it's worth noting that they are allocating a slightly higher portion of their holiday spending to direct buys. The report forecasts that just over 51% of holiday budgets will be channelled into direct purchases, while approximately 49% will be dedicated to programmatic spending.
In terms of the allocation of holiday ad budgets, the largest chunk is earmarked for brand awareness campaigns, constituting around 37% of the total. This is closely followed by investments in customer acquisition, accounting for 33%, and customer retention efforts, making up roughly 31%.
Marketing tactics this holiday season
Source: Proximic
In a fascinating data-related twist, it appears that while Santa has a penchant for cookies, marketers are exploring alternatives this holiday season, as indicated by Comscore and Nexxen's findings.
A significant majority (69%) of marketers intend to harness first-party data to target their holiday campaigns, with a closely trailing 68% planning to utilise contextual data. Additionally, more than half (58%) have plans to employ third-party data for their targeting strategies. In contrast, only a modest 18% expressed intentions to use alternative identifiers such as The Trade Desk's Unified ID 2.0.
Change in focus on content vertical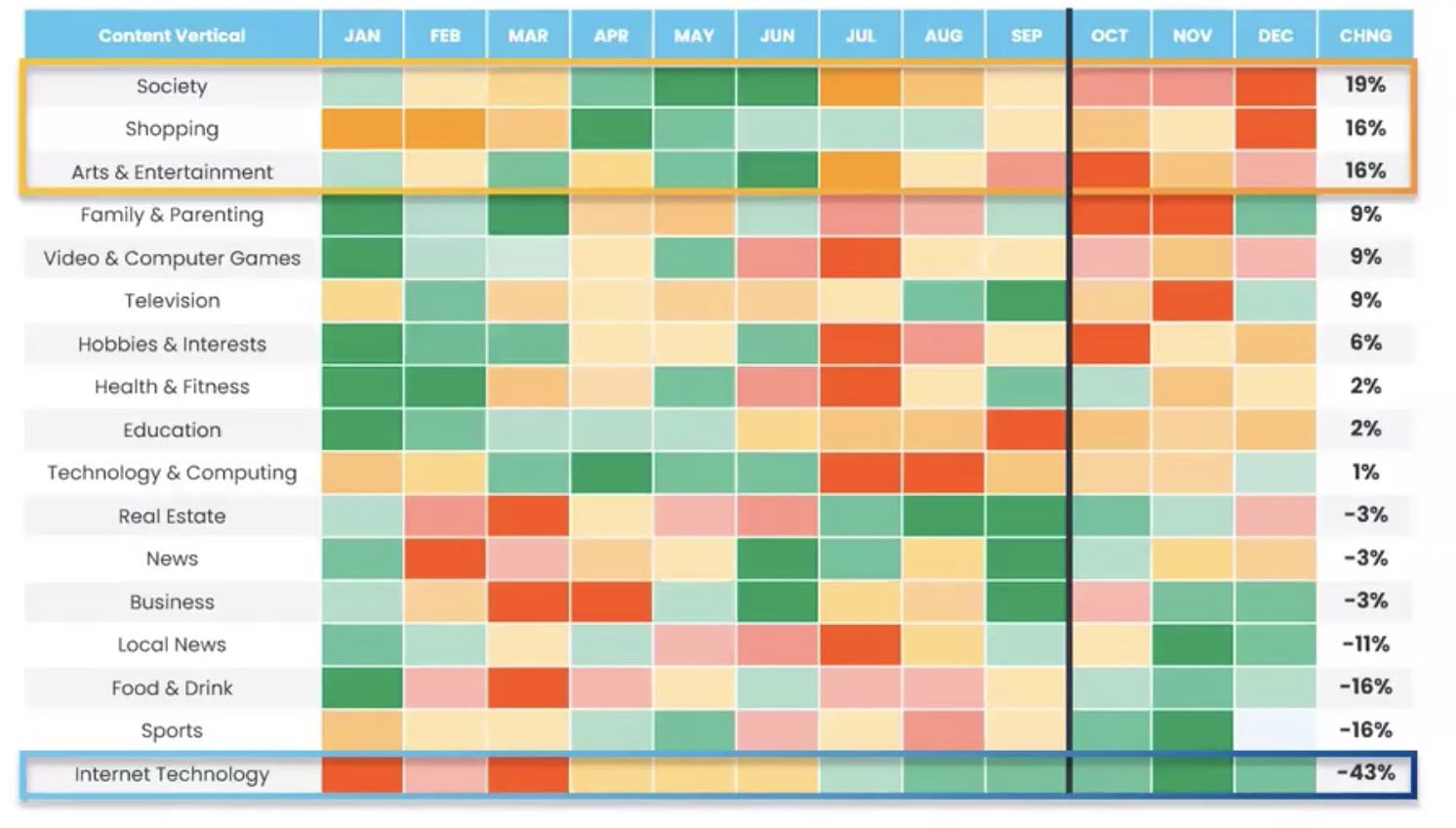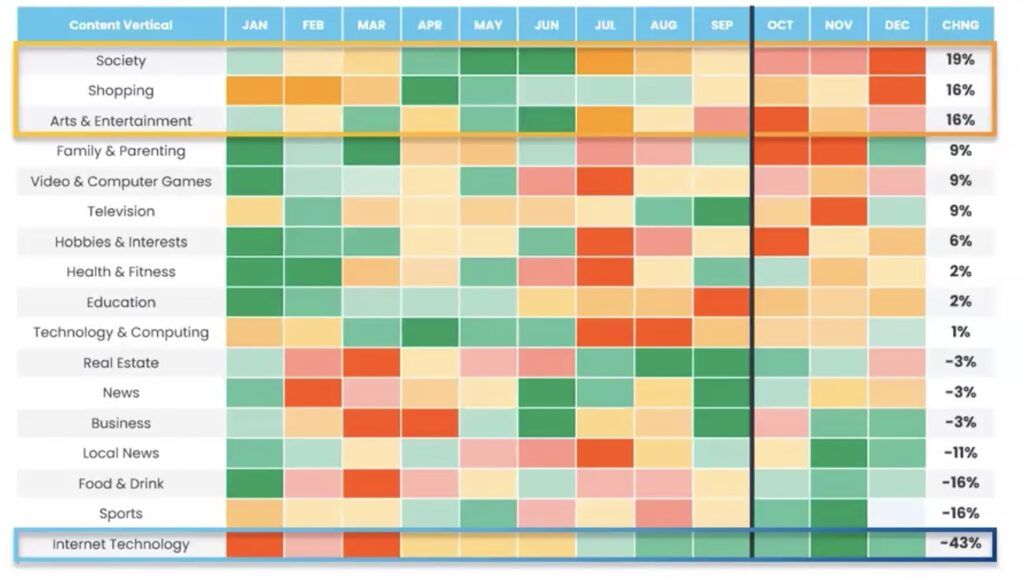 Source: Proximic
Key takeaways
Marketers allocate over half of holiday budgets to digital channels, focusing on direct purchases for a lucrative season
Holiday budgets peak in November, with 53% spent, while recession fears decline, as 86% plan to maintain or increase ad spending
Mobile ads lead, with 79% planning website and browser ads; brand awareness tops spending priorities at 37% of budgets