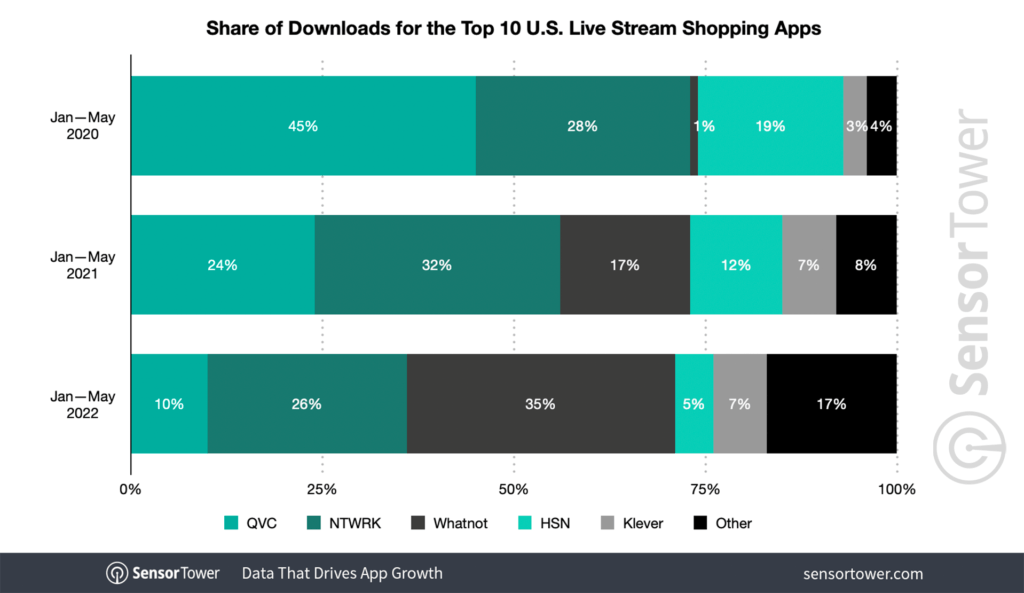 The livestream shopping trend appears to be one US consumers have grown fond of over the last few months with the top 10 livestream shopping apps reaching 2.3 million installs.
According to data from Sensor Tower, installs were up 77% during the first five months of 2022.
Back in 2021, the top 10 apps were scoring 1.3 million downloads during the same period. 
The data is based on an analysis of standalone shopping apps such as QVC which held the highest market share in installs at 45% in 2020. In 2021 it was overtaken by NTWRK (32%). 
Since then, Whatnot has risen to the top at a market share of 35%, showing just how rapidly competition in the space is ramping up. 
Whatnot now has over 2 million installs globally with the US being its largest market where it has 89% of downloads followed by Pakistan (2%).
The company has been investing heavily into its digital advertising campaigns and spent $3.8 million during the first five months of 2022, up 414% over 2021.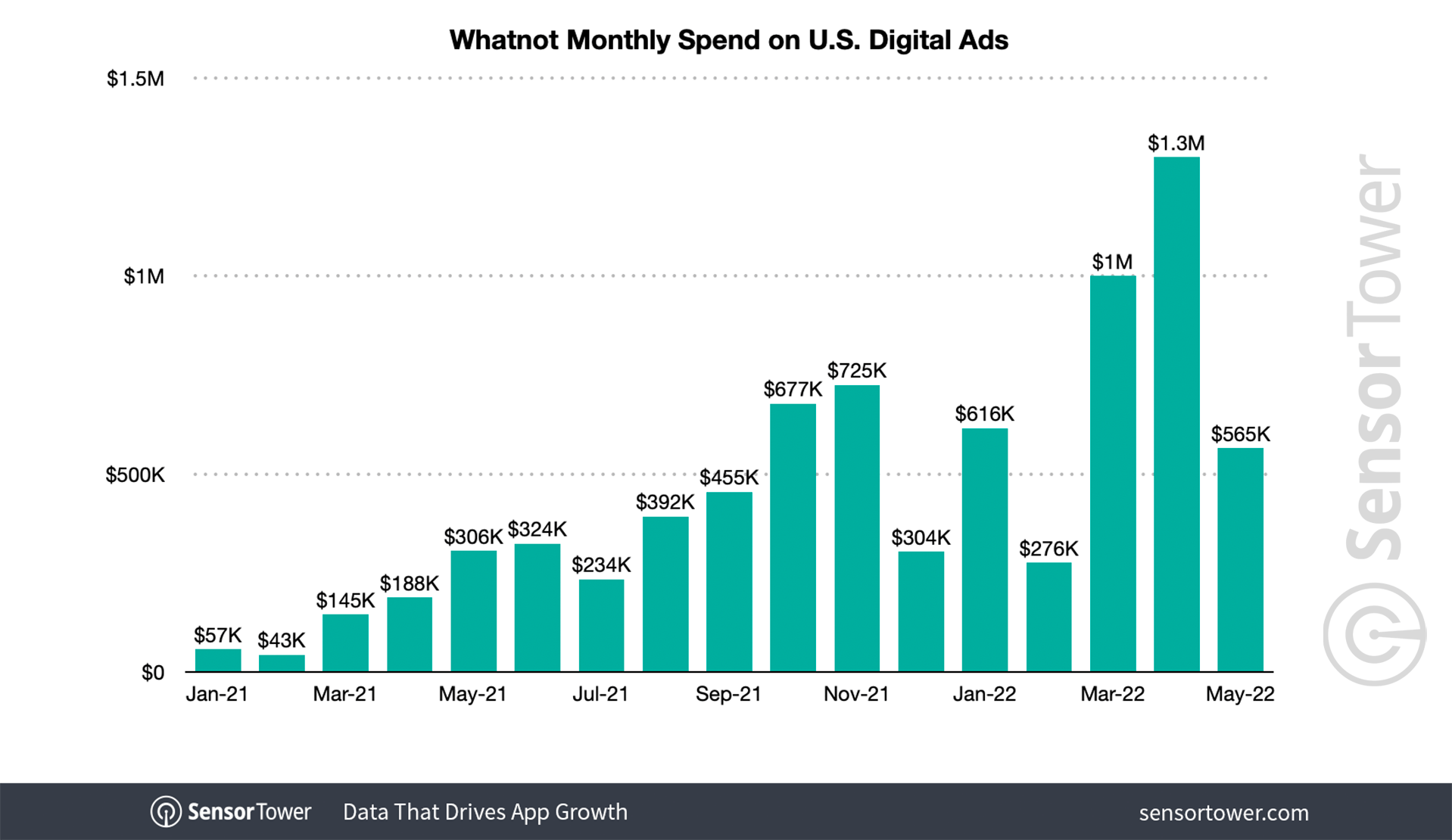 Most of its ads are running on Instagram which represents 99% of its budget.