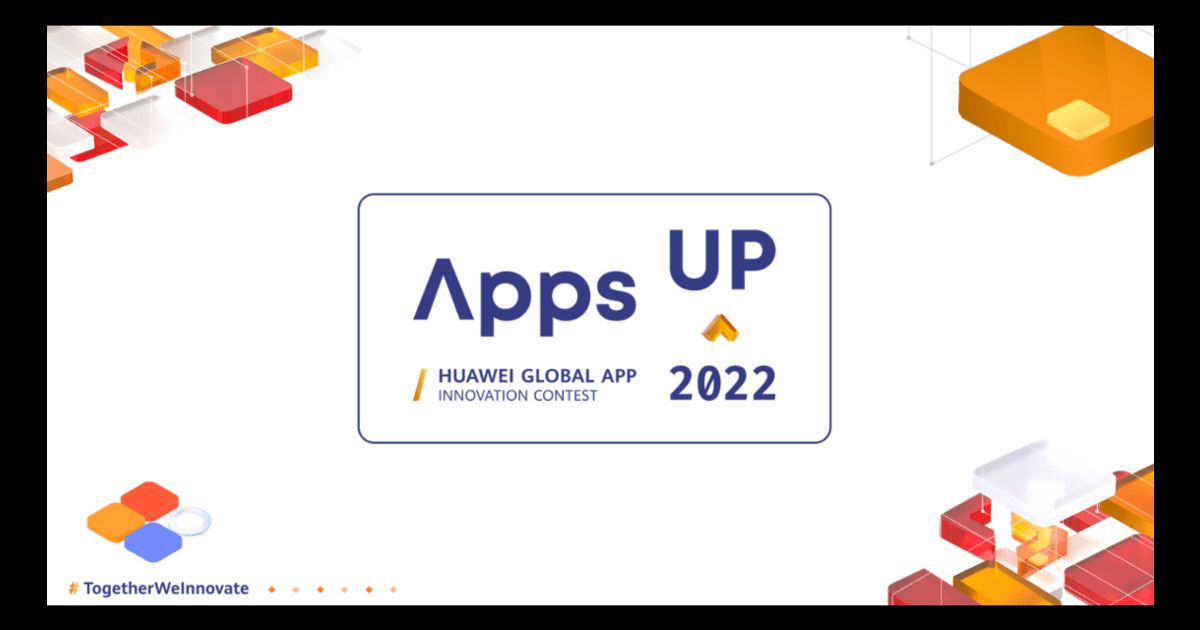 HUAWEI kicked off its annual Apps UP competition on 24th June 2022, inviting developers from all over the world to put their skills to the test by leveraging HUAWEI Mobile Services (HMS) Core, a collection of open device and cloud capabilities for the development of innovative apps.
Held across five regions, including Europe, Asia Pacific, Latin America, the Middle East & Africa, and China, Apps UP provides a platform for all developers − from students to hobbyists and professionals − to realise their dreams on the global stage.
The contest boasts a prize pool of US$1 million overall and a substantial US$200,000 in Europe alone across 8 award categories.
Participating individually or as a team, app developers who publish their app on AppGallery will gain exposure to over 730 million monthly active HUAWEI device users, while those who make it to the finals will enjoy global media exposure and co-marketing opportunities with Huawei in the future.
HMS Core Kits – unleash your potential
By signing up to Apps UP, developers will access HMS Core, allowing them to pursue ground-breaking innovation, deliver next-level user experiences, and utilise premium content and services. These services include building blocks such as app services, media, graphics, smart devices, Artificial Intelligence (AI) and systems, allowing developers to enable, implement and operate services for better app experiences.
Developers will also be pleased to know that HMS Core's open capabilities support multiple usage scenarios, helping users to stay connected effortlessly and seamlessly across a wide range of products. These span smart homes, sports and health, audio-visual entertainment, and smart travel products.
What the 2021 Apps UP winners had to say
Cristina Angelillo, CEO and Co-founder of Marshmallow Games, submitted Smart Tales for the competition last year. An educational app for children that teaches STEM (Science, Technology, Engineering, Maths), soft skills and positive values, it's the only app at Apps UP 2021 to win in three separate award categories, taking home prizes for Best Game, Best Social Impact App, and the Tech Women's Award.
Speaking of her experience, Cristina said: "We were committed in porting Smart Tales to AppGallery to take advantage of the fast-growing audience in the Huawei digital ecosystem. To achieve this goal, we decided to integrate the HMS capabilities that would allow us to have the full app functionality, like In-App Purchases and then Analytics Kit and Game Services in order to receive important information about app usage."
Another app released during last year's competition was Notebloc, a scanner and document organisation app used by the educational community. Notebloc was launched on AppGallery which enabled students to use it on the Huawei Matepad, providing them with an interactive medium to highlight, annotate, and draw on scanned documents.
Founders Bente Malmberg and Maria Trullàs integrated several HMS Core Kits to help them take their app to market: "We integrated HMS Core, Login with Huawei, and Drive Kit into our app, which we found very easy to integrate. We also had great support available if we needed it from the Huawei Developer team."
Hear from the 2022 Judges
Innocenzo Sansone, Founder and Community Director of The Communities Bay, knows the importance and benefit of being in a developer community.
Speaking about what he hopes to see in the entries this year, Innocenzo said: "I am hoping to see apps that are innovative and push the boundaries of what is possible. There are a few things I look for in a new app: first, whether it is well-designed and user-friendly; second, whether it offers something unique or valuable that I can't find in other apps; and third, whether it is regularly updated with new content."
Meanwhile, Atıl Samancıoğlu, co-founder and CEO of the Academy Club Worldwide, said that "Easiness to use, accessibility, performance and outstanding user experience" are the top factors that he looks for when trying a new app. "When it comes to creating the app, the most important things for a developer to begin with are the UX, and then clean architecture for development."
Atıl is most looking forward to seeing submissions for the Best Social Impact App, so if you have an app that fits, get your submission in today!
How to register and enter
To sign up for Apps UP, you'll need a HUAWEI ID, which you can easily register for on the Huawei website. Once obtained, you can sign up for the contest individually or form a team of no more than four members.
All works must be submitted by October 9th, 2022, at 5pm UKT/UTC+8. Entries must have integrated at least one HMS open capability or service and run seamlessly on devices with HMS installed. The results will be announced in December 2022. Good luck!
If you want to get involved with the developer community, but are unsure where to start, Apps Up is a fantastic place to begin. There is still time to enter our Apps UP 2022 competition. Register now for a chance to win here!
Want to meet like-minded developers? Come join our Huawei Developer Discord community: https://discord.com/invite/n6DTutkHKh
Discover more about our HMS Core Kits here: https://developer.huawei.com/consumer/en/hms