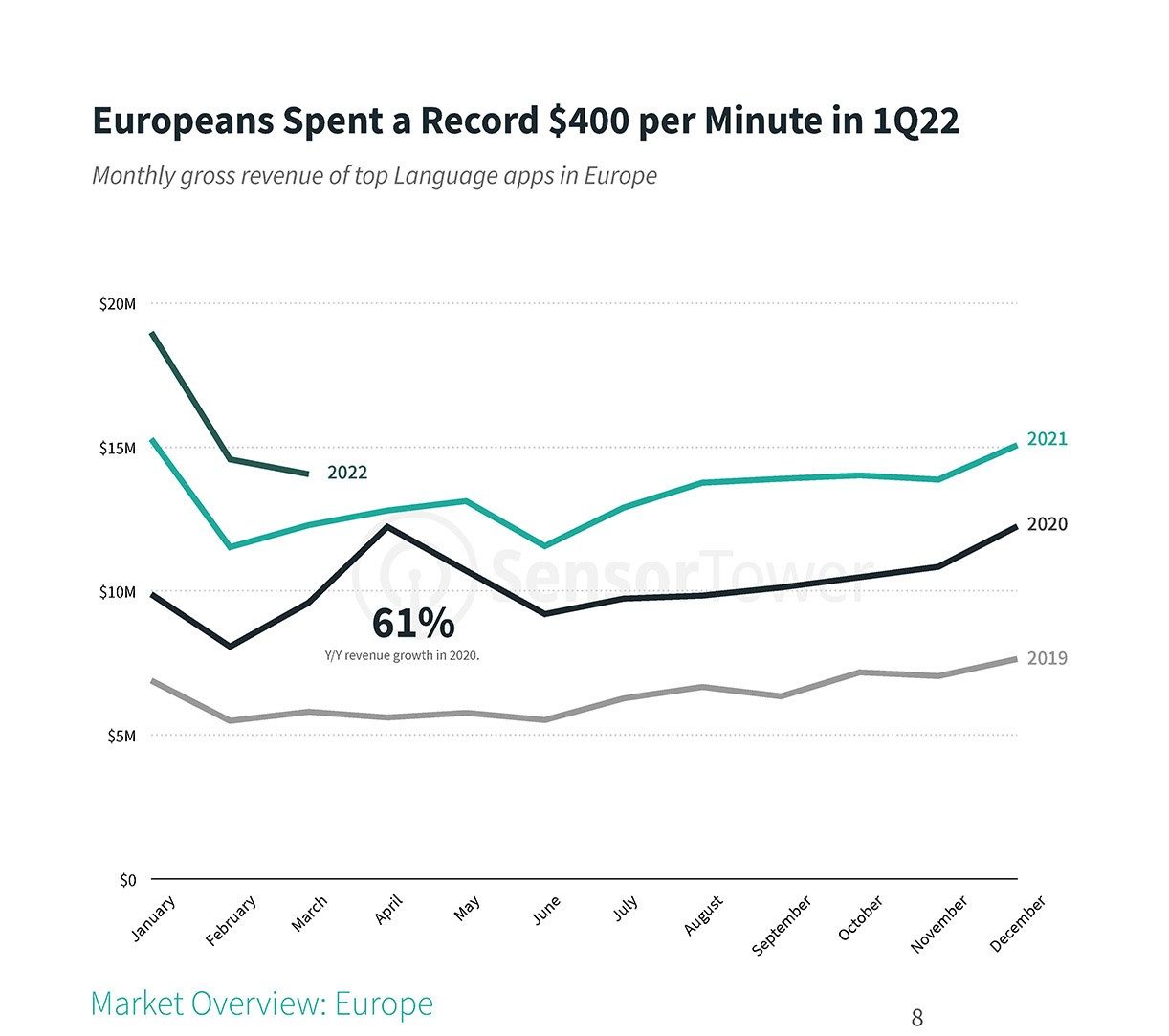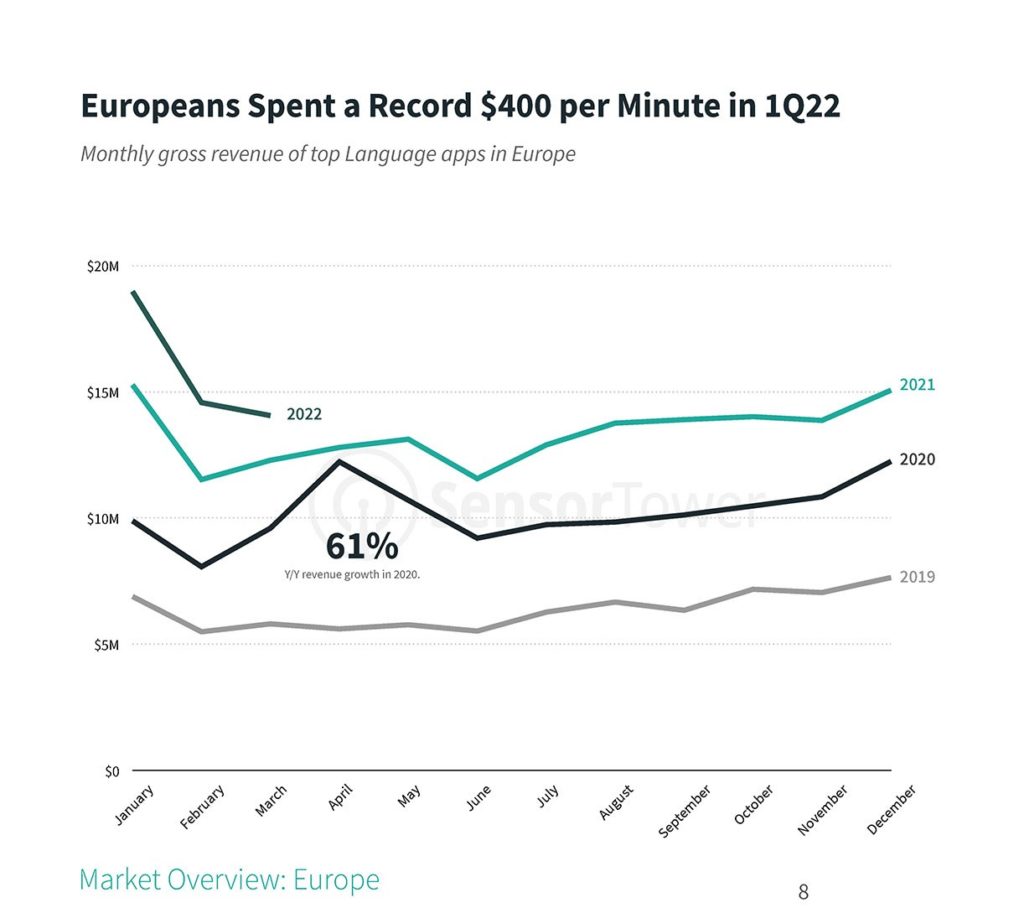 Installs of language learning apps jumped to 71 million in Europe in 2021, according to data from Sensor Tower. 
The multilingual and kids category were the categories with the highest downloads. 
Duolingo, Babbel and Mondly were the top grossing language learning apps in Europe last year. 
Consumer spending for the category rose over 60% over a 12-month period driven by growing interest due to the pandemic. 
Duolingo accounted for over 40% of all consumer spending.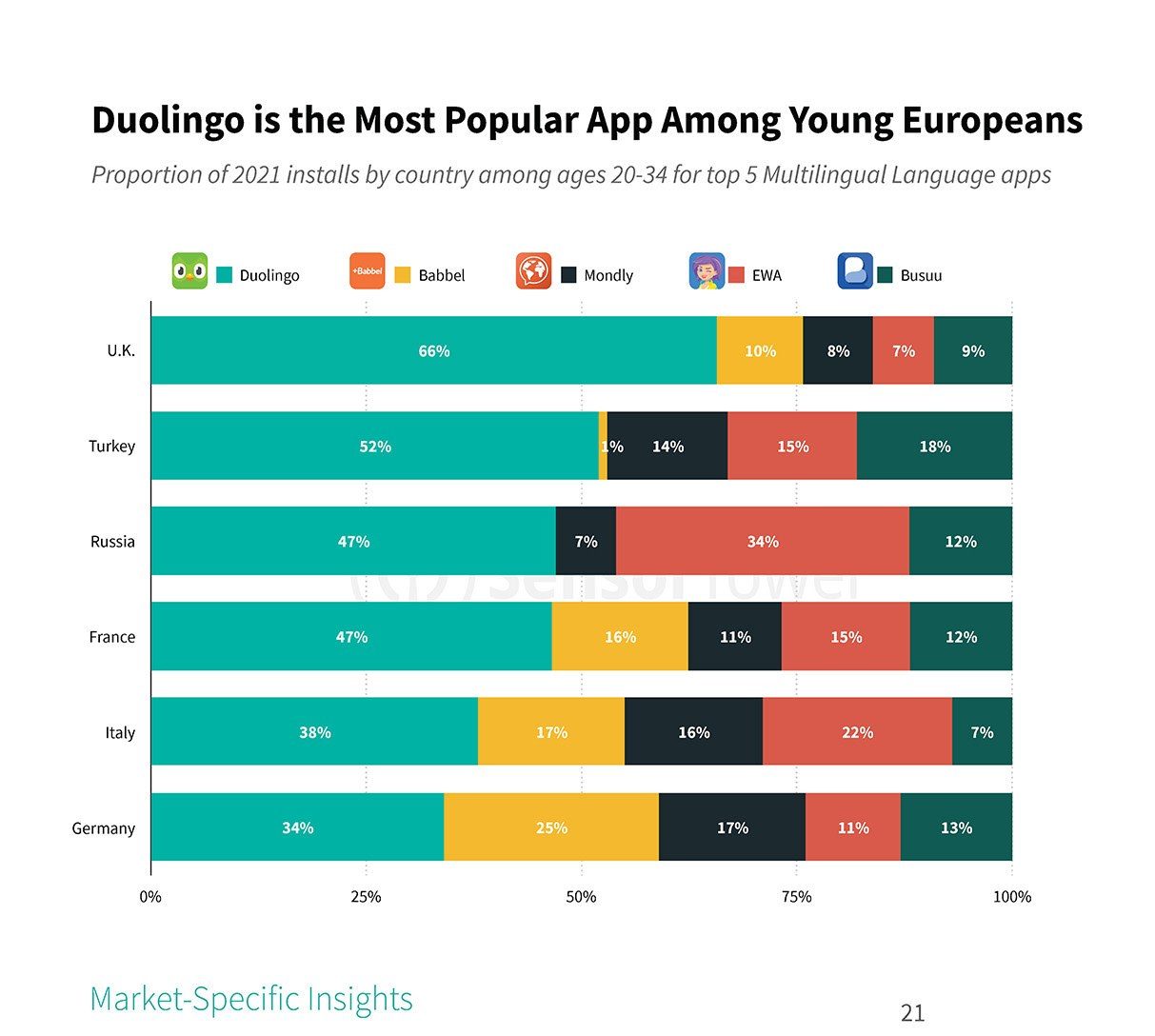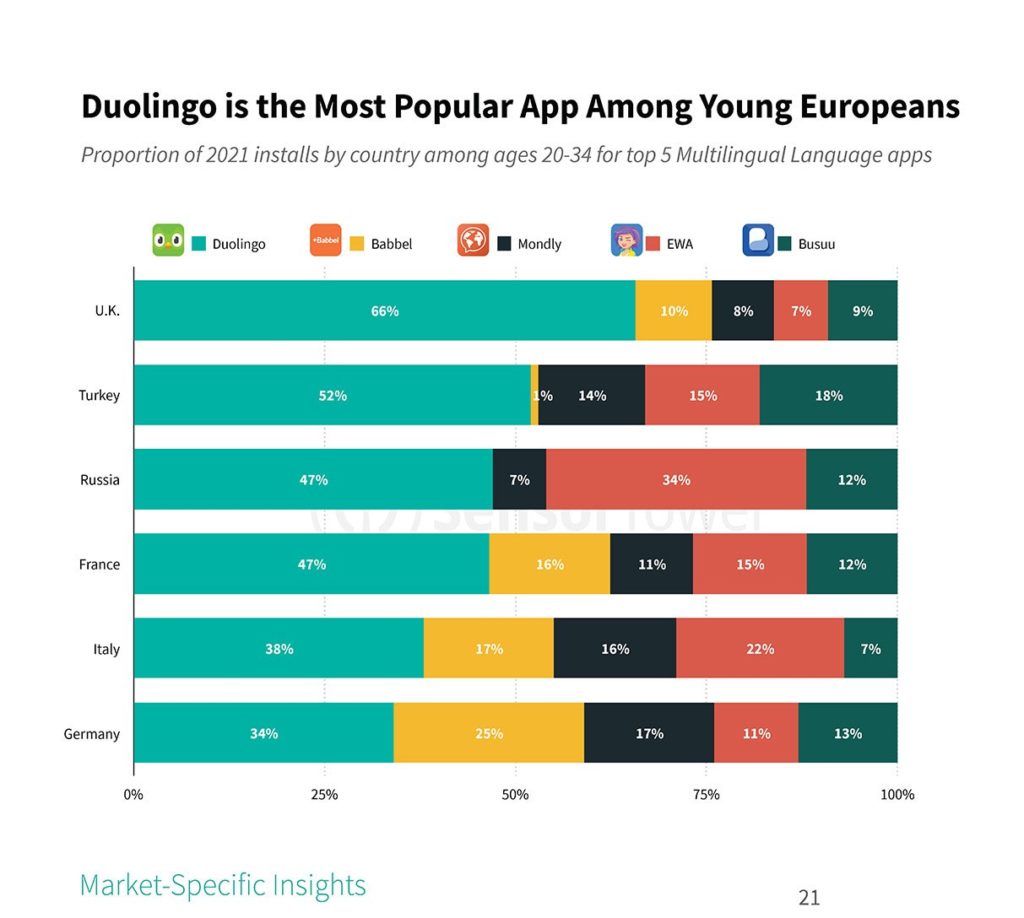 Overall spending is predicted to reach almost $100 million in the second half of 2022 or $400 per minute.
The Duolingo app saw nearly 30,000 installs per day among Europeans with the UK being its largest market. 
It controls two-thirds of the language app space, followed by Turkey.
The Busuu app is more popular among those aged 35+ years while Babbel is favoured among those over 45 years.
Language learning advertisers made use of more Facebook and display ads last year, accounting for 41% to 44% of budgets, respectively.