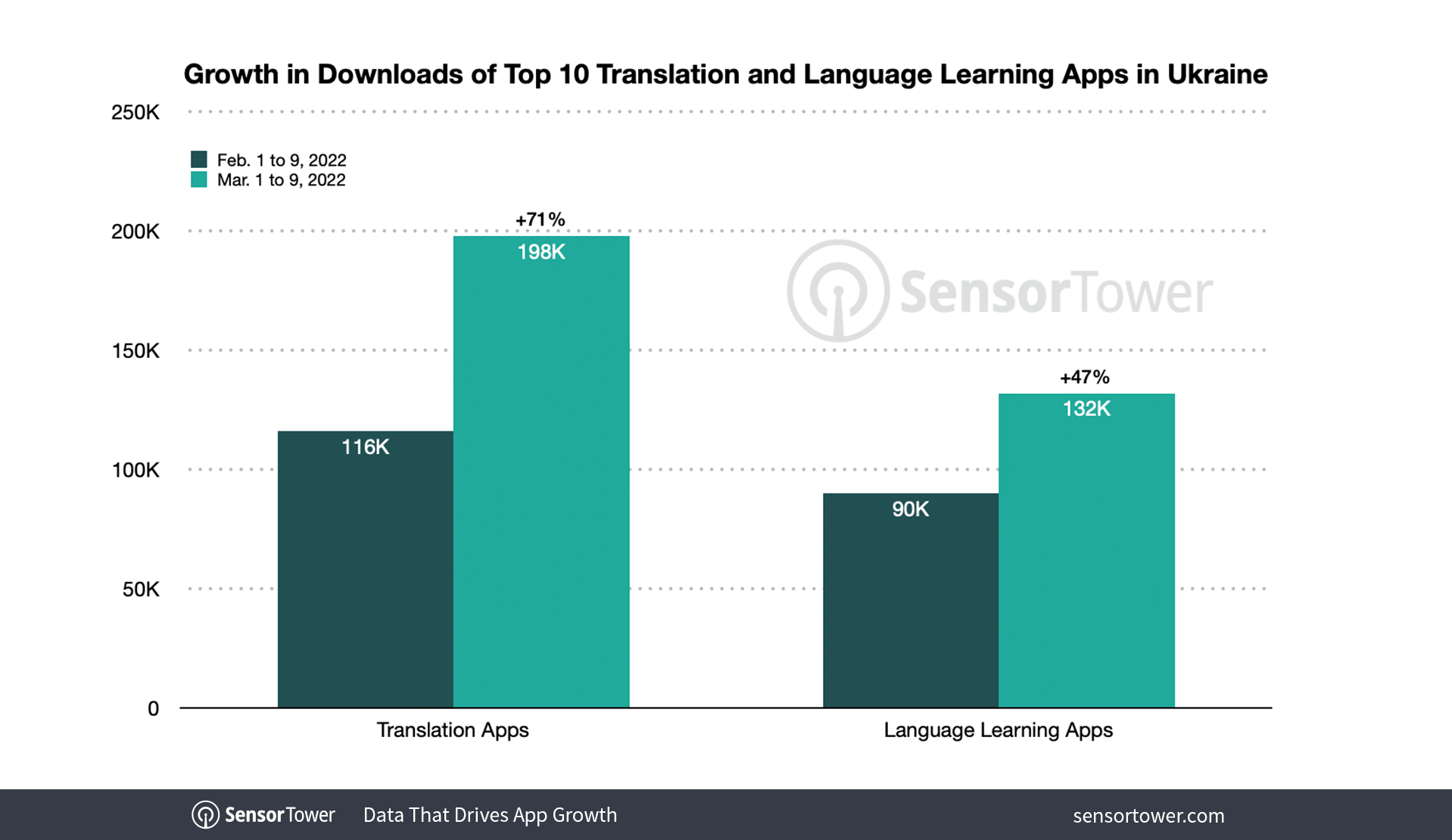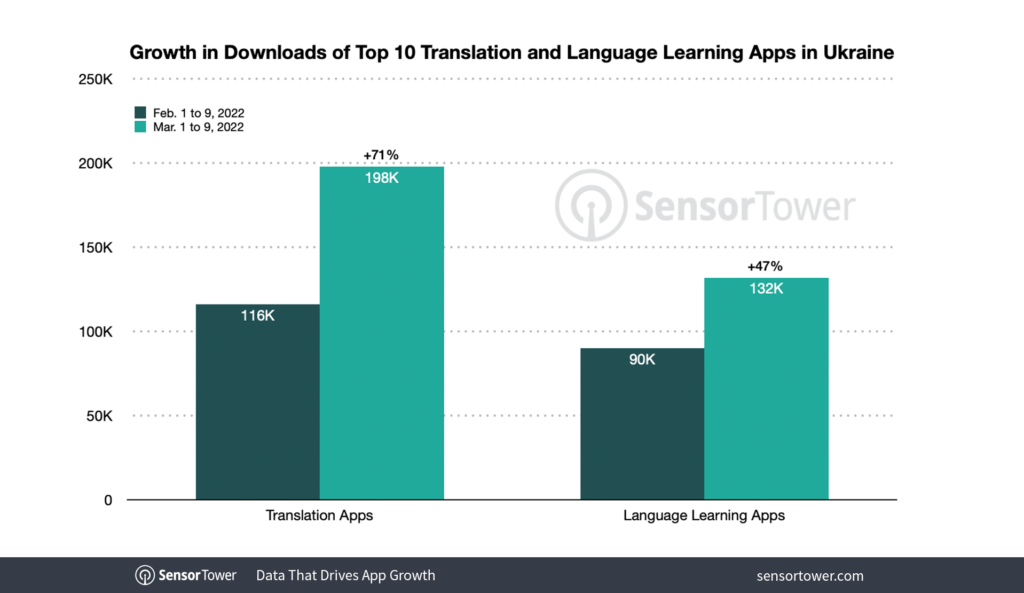 As over 2 million Ukrainians have fled to neighbouring states in light of the ongoing attacks from Russia, downloads of top translation apps jumped 71% month-on-month.
Over the last nine days of March, the leading 10 translation apps from Ukraine's App Store and Google Play saw a total 198k installs, according to new data released by Sensor Tower.
Google Translate dominated with 58k installs, followed by Translate All and Camera Translator.
Language learning apps also jumped 47% during the first few days of March up to 132k installs. 
Duolingo was among them alongside Polish-focused apps. 
Other popular languages were English and German.