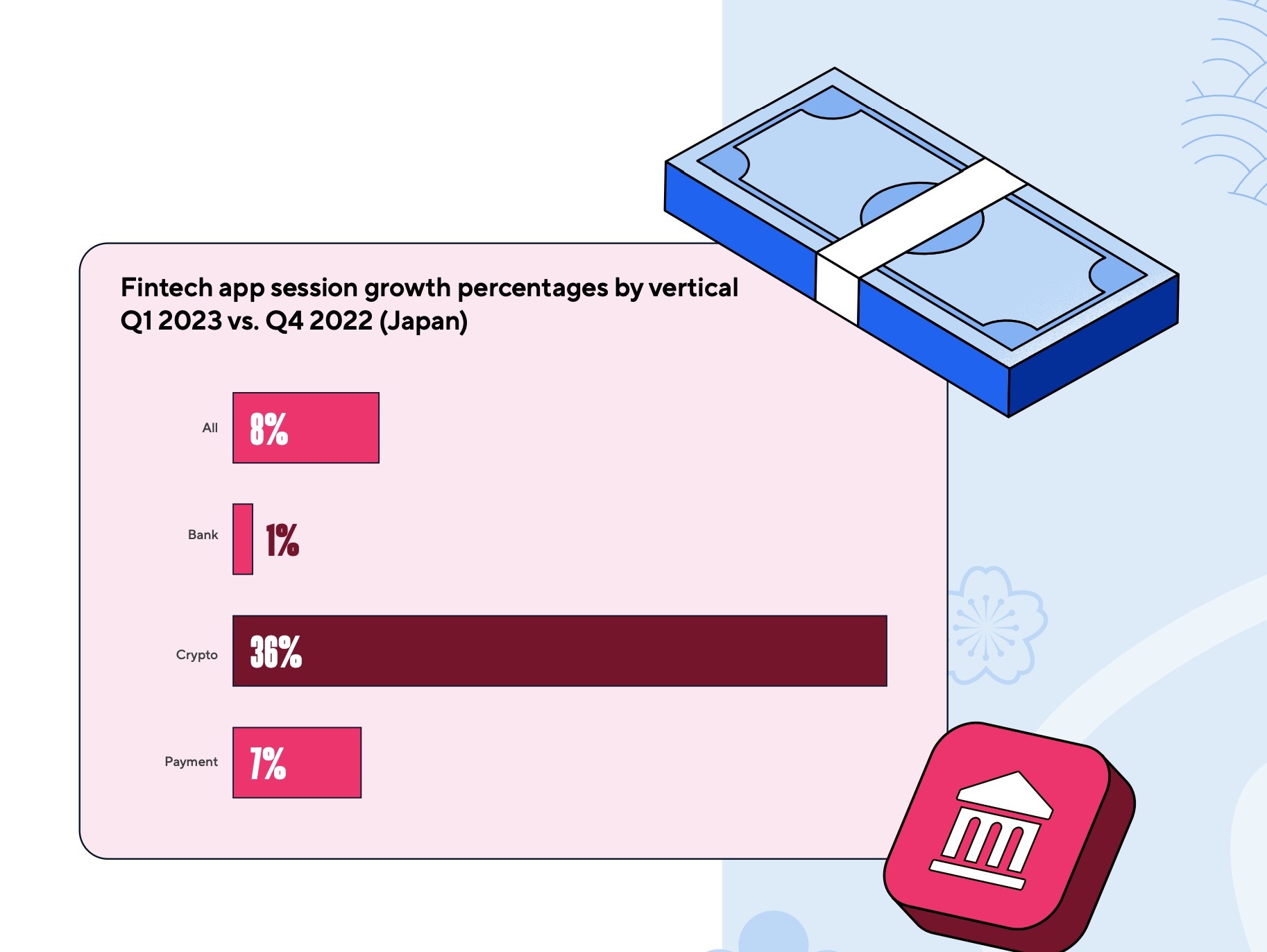 Japanese users spent 13% more on apps in Q1 2023 compared to the previous year, according to a new report from analytics firm Adjust and mobile data analytics provider data.ai. Spending is expected to exceed a whopping $17.7 billion this year. So what's driving the growth?
Mobile installs and sessions rise
Based on an analysis of 2,500+ apps and the complete dataset of all apps tracked by Adjust, the report finds that mobile installs rose 7% compared to the Q4 2022 average while sessions jumped 9% year-over-year.
In 2023, mobile gaming in Japan is experiencing a gradual yet consistent resurgence. Comparing the data from Q4 2022 to Q1 2023, there has been a noteworthy growth of 12% in app installs and a 6% increase in gaming sessions.
Furthermore, during Q1 2023, Japanese mobile gamers have shown a remarkable boost in their spending on gaming apps, with a substantial 13% rise compared to Q4 2022.
All verticals app install and session growth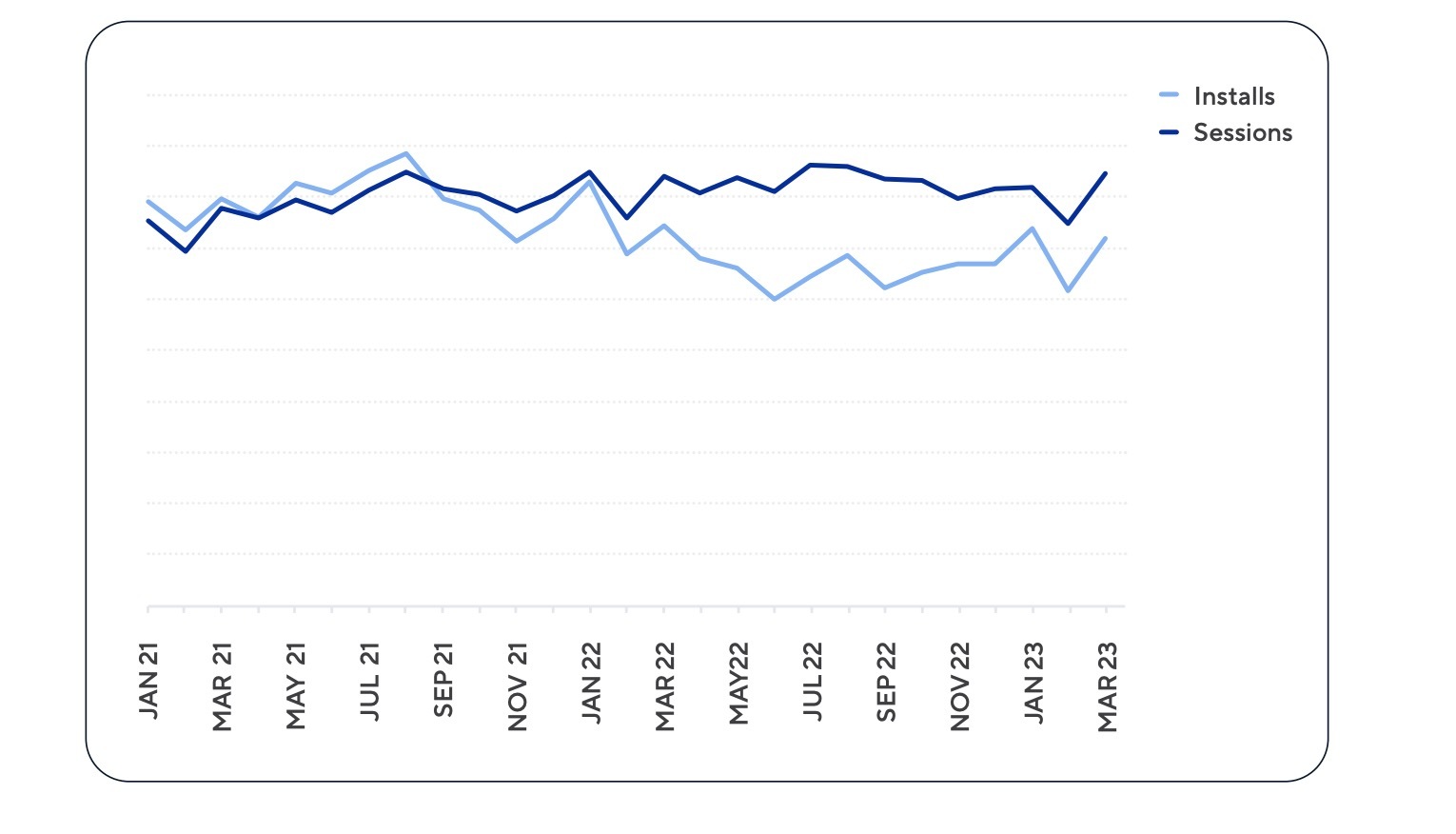 Source: Adjust
Puzzle games, in particular, have gained immense popularity in Japan, capturing a significant portion of the gaming market. They account for an impressive 19% of all gaming sessions, indicating their strong appeal and widespread engagement among Japanese mobile gamers.

E-commerce apps were pretty resilient with deal discovery apps up 24% YoY in 2022 and another 11% in Q1 2023. Marketplace apps achieved an impressive 28% Day 1 retention rate in Q1 2023. Though e-commerce app installs dipped, sessions increased 5% YoY in 2022.
E-commerce app sessions by vertical 2022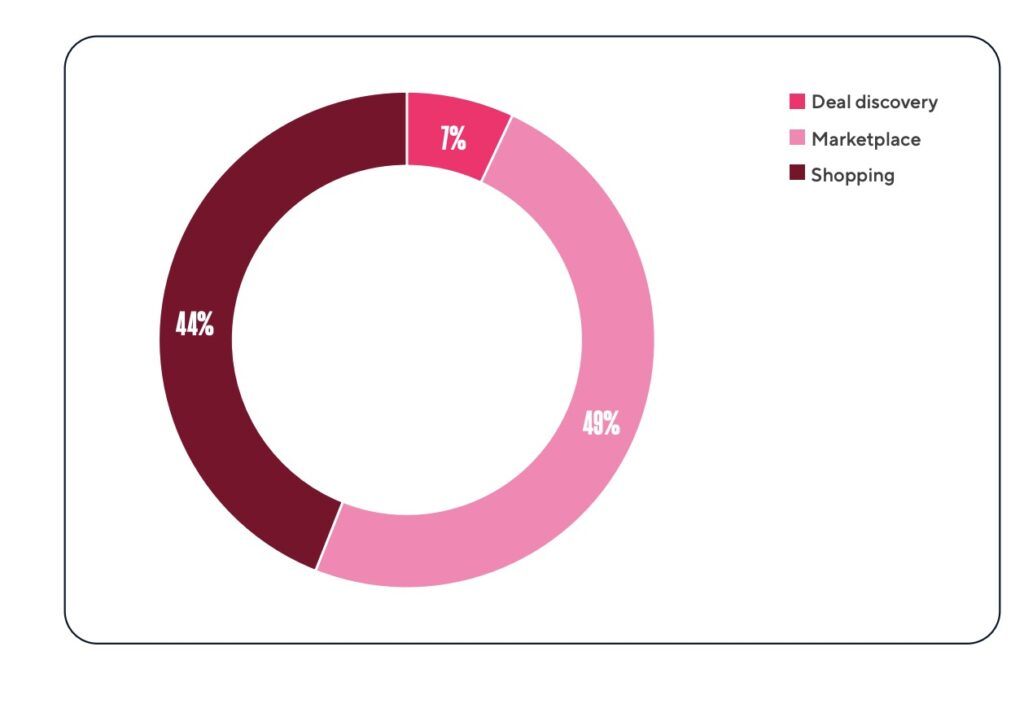 Source: Adjust
"With one of the highest adoption rates in the world and continually increasing spend across verticals, the opportunity for mobile marketers and developers in the Japanese mobile app market is enormous," said Naoki Sassa, General Manager of Japan, Adjust. "Fierce competition, coupled with a complex economic climate and continually changing user needs and expectations, makes it essential to be ruthlessly data-driven and strategic. Now is the time to scale by building a diversified channel mix and leveraging tools that enable insight into aggregated data."
Toward a cashless society
Perhaps even more noticeable is a marked trend toward Japan as a cashless society with digital payment apps capturing an impressive 77% of the install share. These apps have seen a 7% increase in sessions when compared to Q4 2022.
Another notable trend is the explosive popularity of crypto apps, which saw significant growth in both app installs and sessions. This surge in interest has resulted in a captive audience, leading to a Day 1 retention rate of 28% in Q1 2023, showcasing the strong appeal of cryptocurrency-related services in the Japanese market.
Fintech app install growth percentages by vertical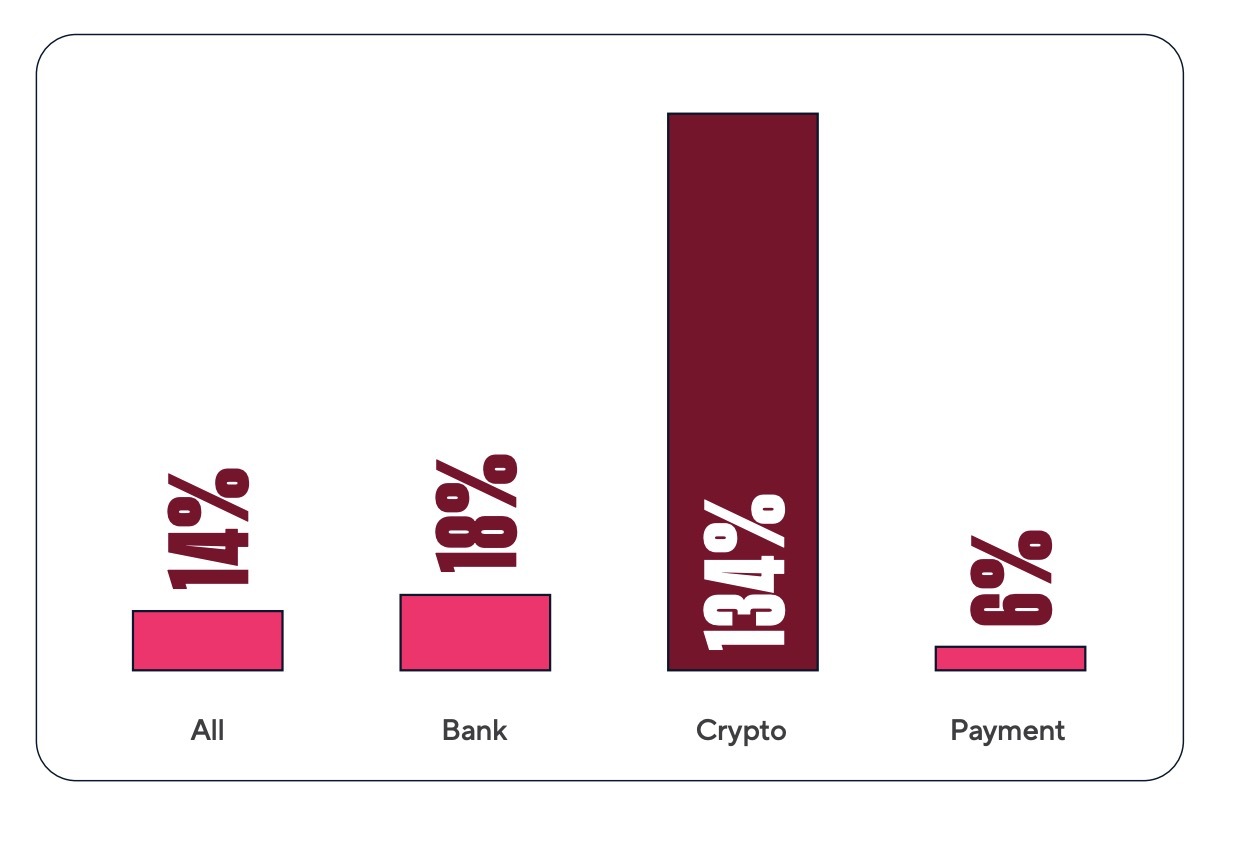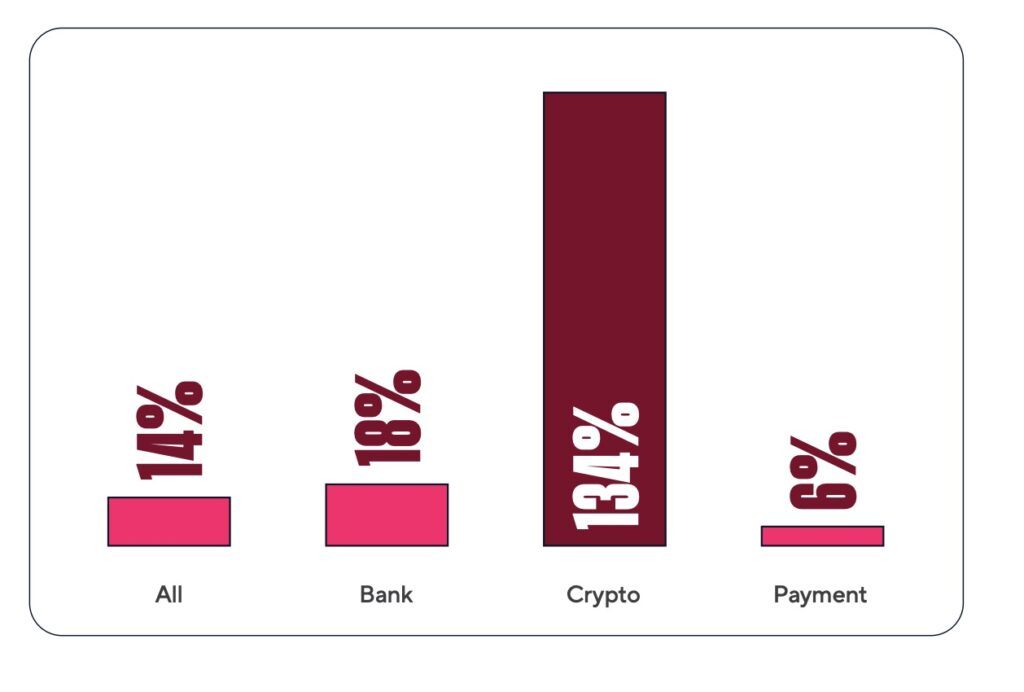 Source: Adjust
The fintech sector, as a whole, experienced a substantial boost. Overall app sessions increased by 17% in Q1 2023 compared to Q4 2022, reflecting the growing importance of financial technology solutions in Japan.
Amidst these advancements, data privacy remains a top priority for Japanese mobile app users. The iOS App Tracking Transparency (ATT) opt-in rates in Japan are consistently below global averages across various verticals. Social apps have the highest opt-in rate among Japanese users at 37%, followed by gaming at 30% and e-commerce at 23%.
Key takeaways
Japanese app spending rose 13% in Q1 2023, expected to exceed $17.7 billion this year
Mobile gaming rose 12% in installs, but sessions dropped 6% in Q1 2023
Digital payment apps hold 77% install share, sessions increased 7% in Q1 2023