During December installs of music streaming apps increased 9% compared to the year's average. Installs 42% higher than the average on Christmas Day, according to new data from app and mobile advertising expert Adjust. Let's take a closer look at the mobile app trends over the holidays 2022. 
Music streaming and recipes for the holidays
Sessions in music streaming apps were up 8% on Christmas Eve and 9% on Christmas Day compared to the previous year, highlighting the growing demand for entertainment apps. The category benefitted from increased consumer spending and time-spent-in-app as users seek convenient options and subscription models to listen to their favourite tracks.
Music streaming app installs Q4 2022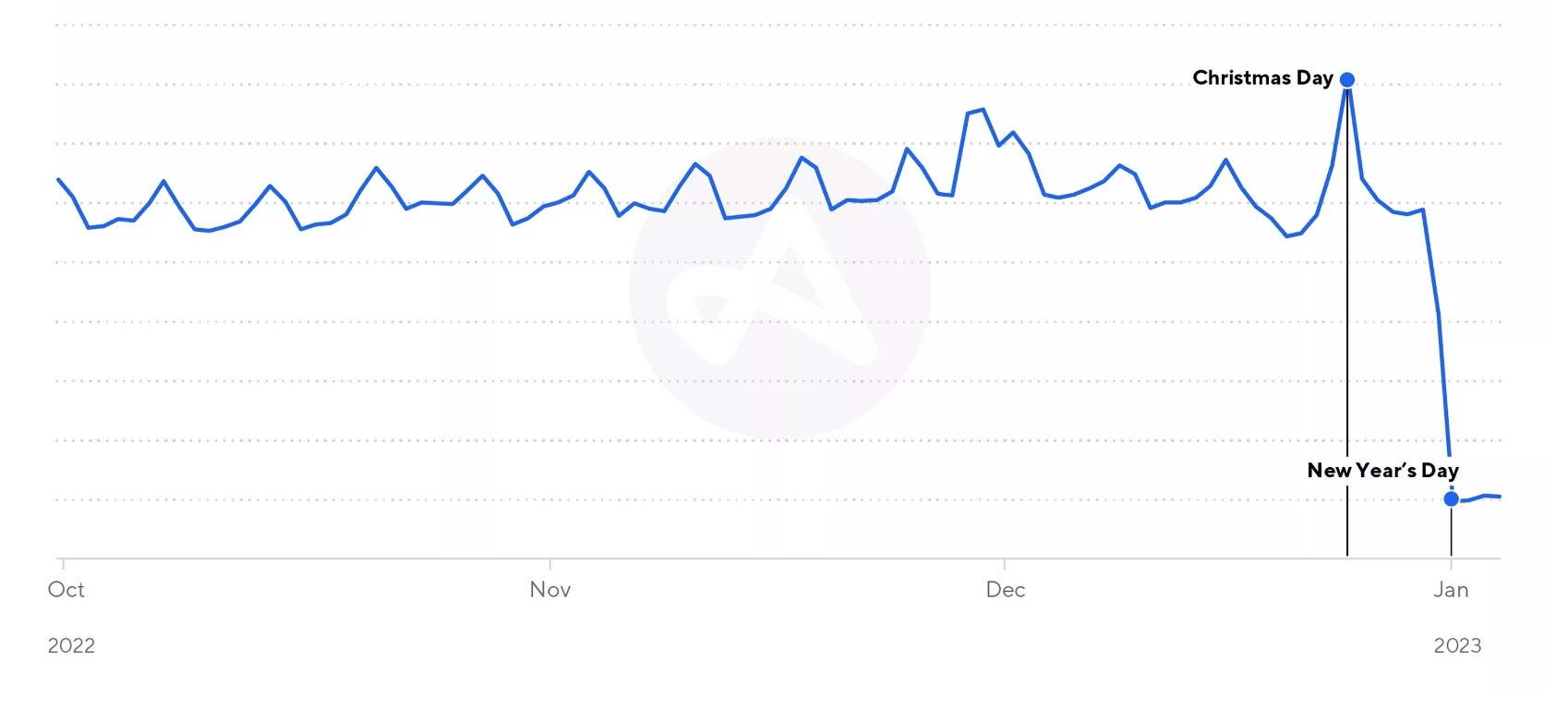 Source: Adjust
Installs of recipe apps were 8% higher on Christmas Eve compared to the year's average. But by December 31st, installs had surged to a whopping 24% above the average and sessions were up 7%. 
Food delivery apps saw a bigger boost at the end of the year with installs up 11%. 
Gaming installs skyrocket during Christmas
App installs of games were up 7% and 18% on December 24th and 25th, respectively, while sessions grew 4%. That's a significant boon for game developers and highlights continuing demand for games. However, other research cautions that spending in-game could slow down this year due to macroeconomic woes. 
Game app installs Q4 2022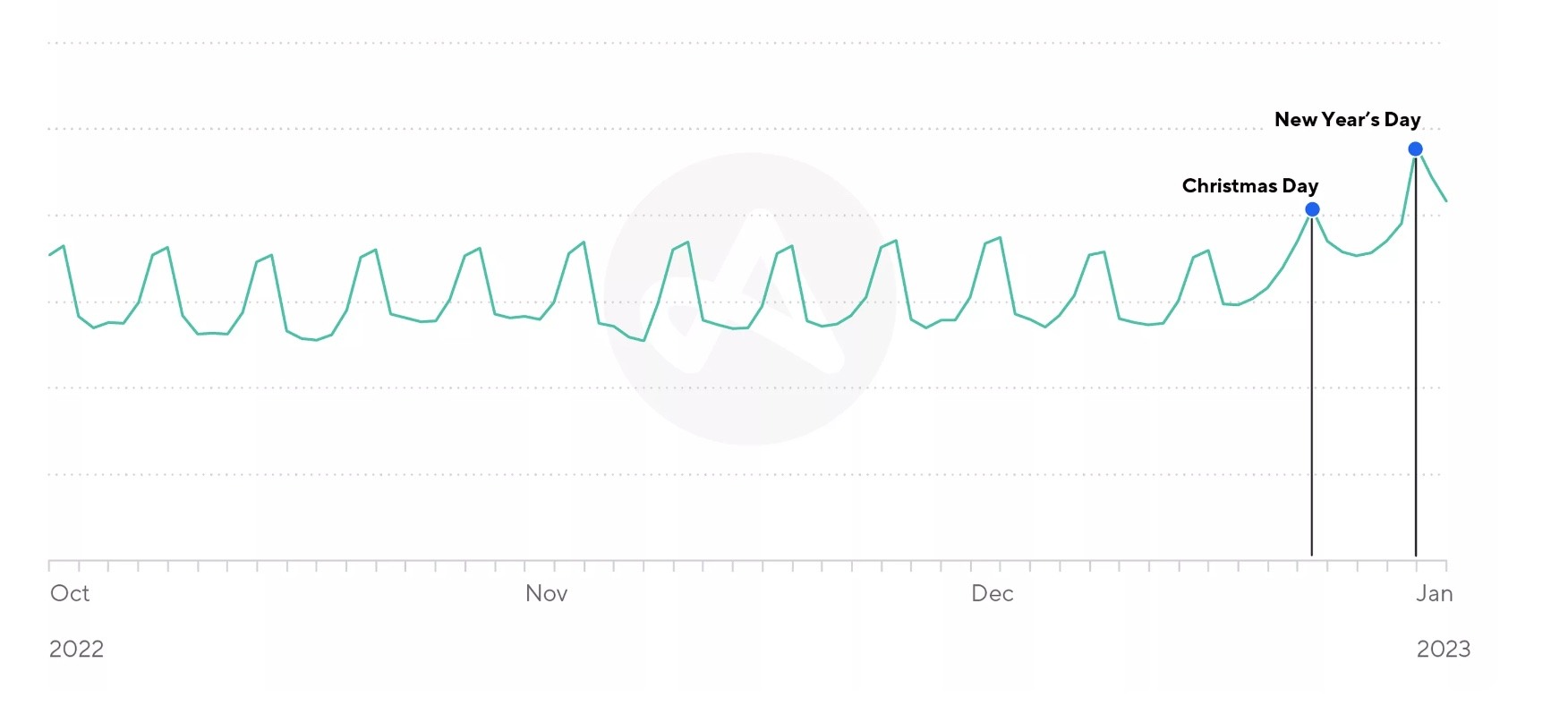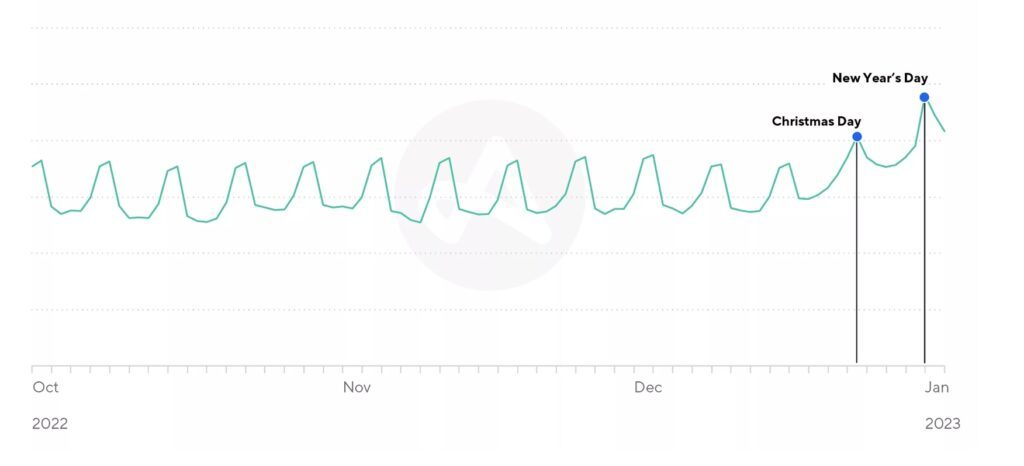 Source: Adjust
All eyes on health and travel
Just ahead of the new year, and in line with resolutions, installs of health and fitness apps jumped 25% year-on-year. However, they were down during most of December. On January 1st, installs were 42% more than the average during December. However, session growth lagged behind. 
Travel apps performed well during the holiday season as users went to see family and relatives. Installs between December 25th and 31st were 9% higher than the yearly average. 
Key takeaways
Installs of music streaming apps were 42% higher than the average on Christmas Day
Installs of recipe apps were 8% higher on Christmas Eve compared to the year's average
Installs of gaming apps were up 7% and 18% on December 24th and 25th, respectively