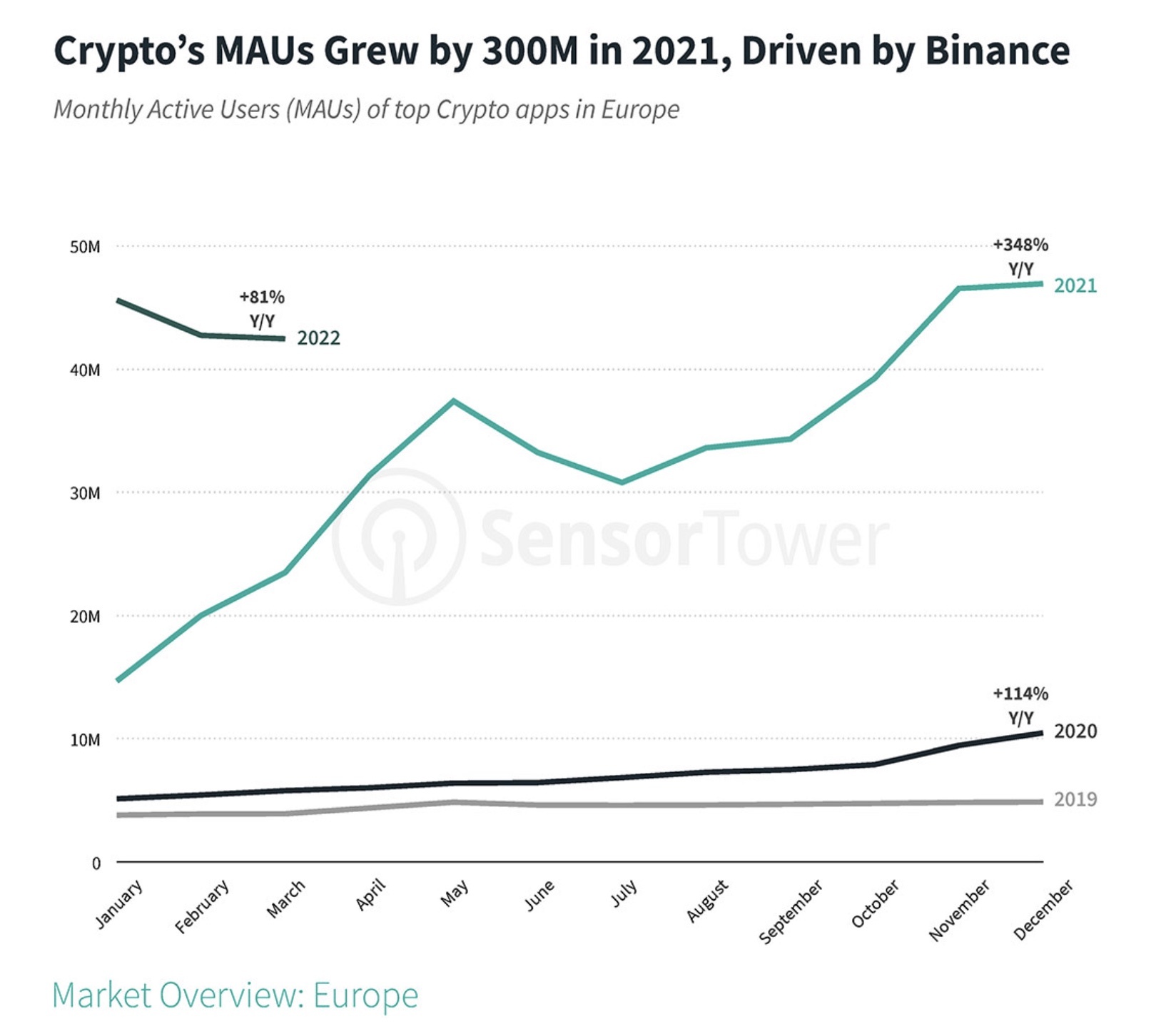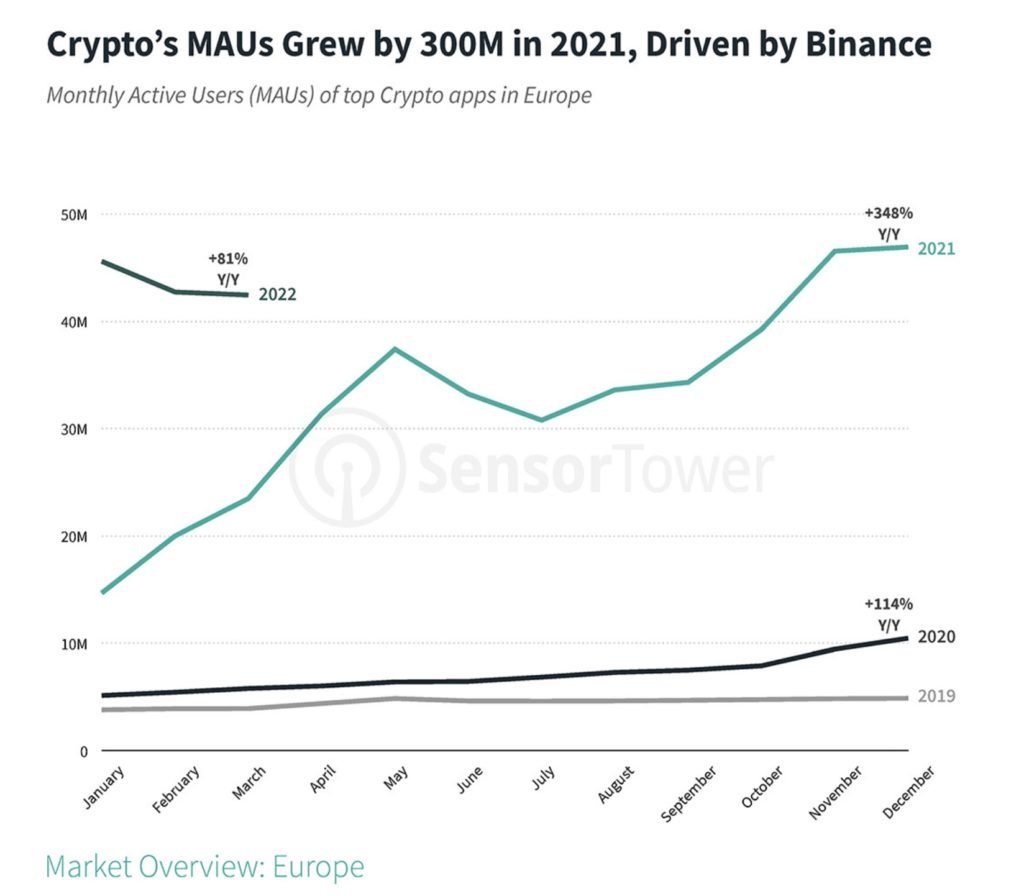 With cryptocurrency growing in popularity, there's been a spike in demand for apps on the App Store and Google Play. 
First-time installs of related apps reached nearly 100 million in 2021, according to Sensor Tower data. 
Leading crypto apps in Europe rose to 300 million monthly active users year-on-year.
The top crypto apps were Binance, Coinbase and Crypto.com which accounted for 45% of the leading 30 crypto apps. 
MAUs rose by 81% in March 2022. 
Turkey, the UK and Russia were the largest markets in terms of MAUs.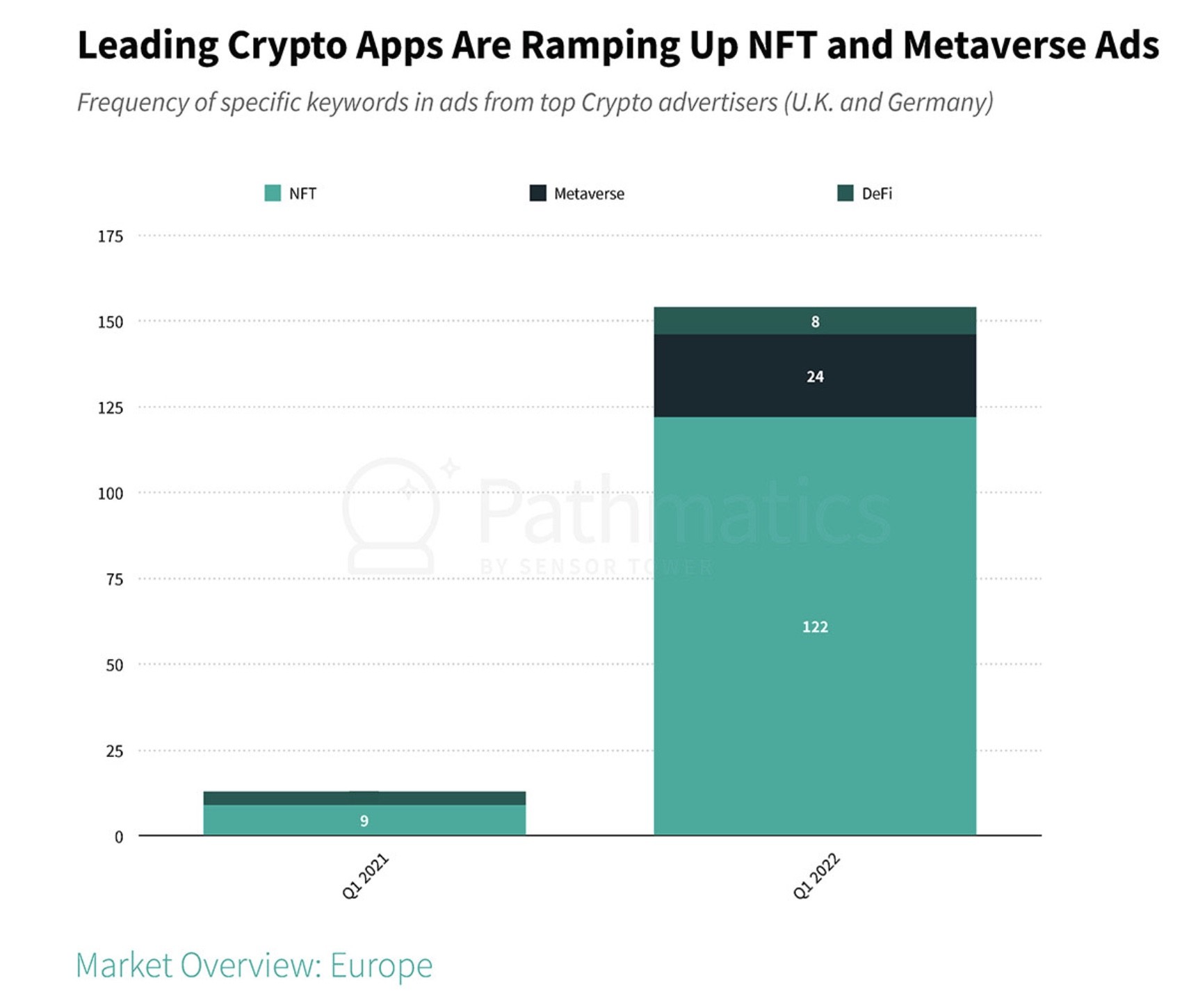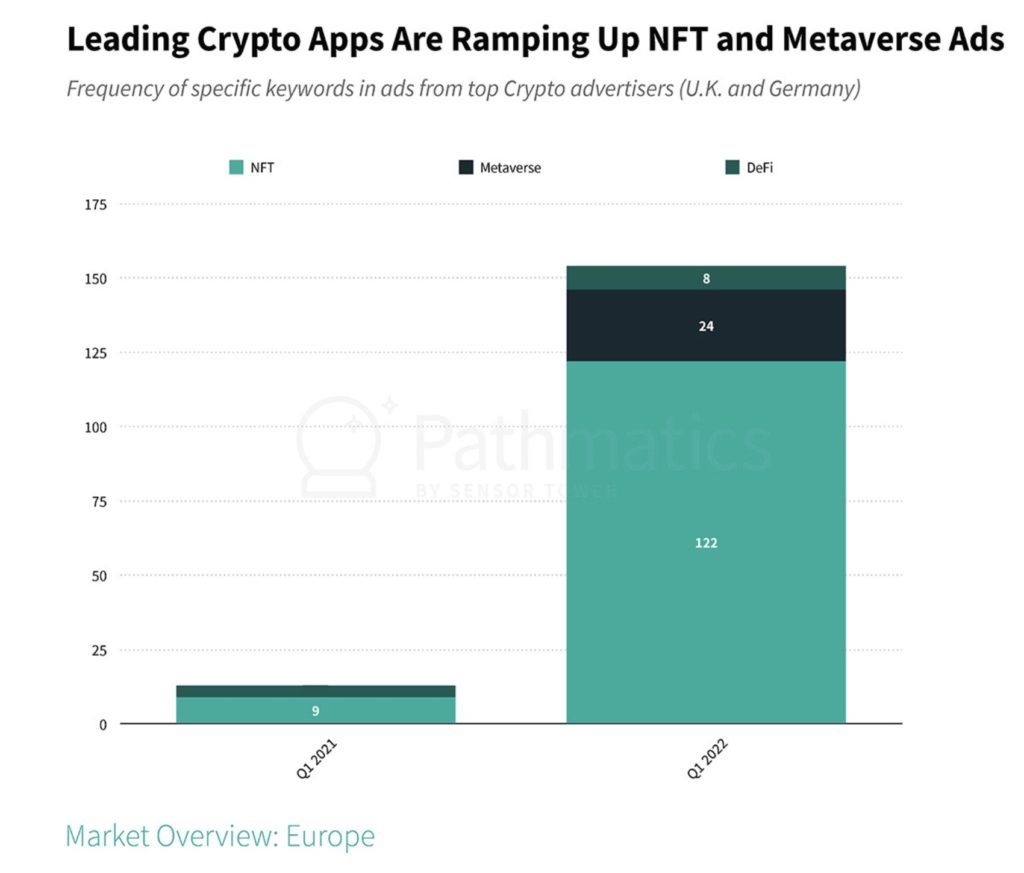 At the same time, data shows that more apps in the space are including the "NFT" term as part of their digital ads. 
An analysis of Q1 2022 ads found "NFT" appeared 122 times in creatives compared to just nine times the previous year. 
"Metaverse" also a more commonly used term. 
In the UK, Crypto.com boosted growth with a digital ad push as the company invested over $2 million for ads in 2021. It also spent more on digital ads compared to other advertisers such as Bitstamp or Gemini.