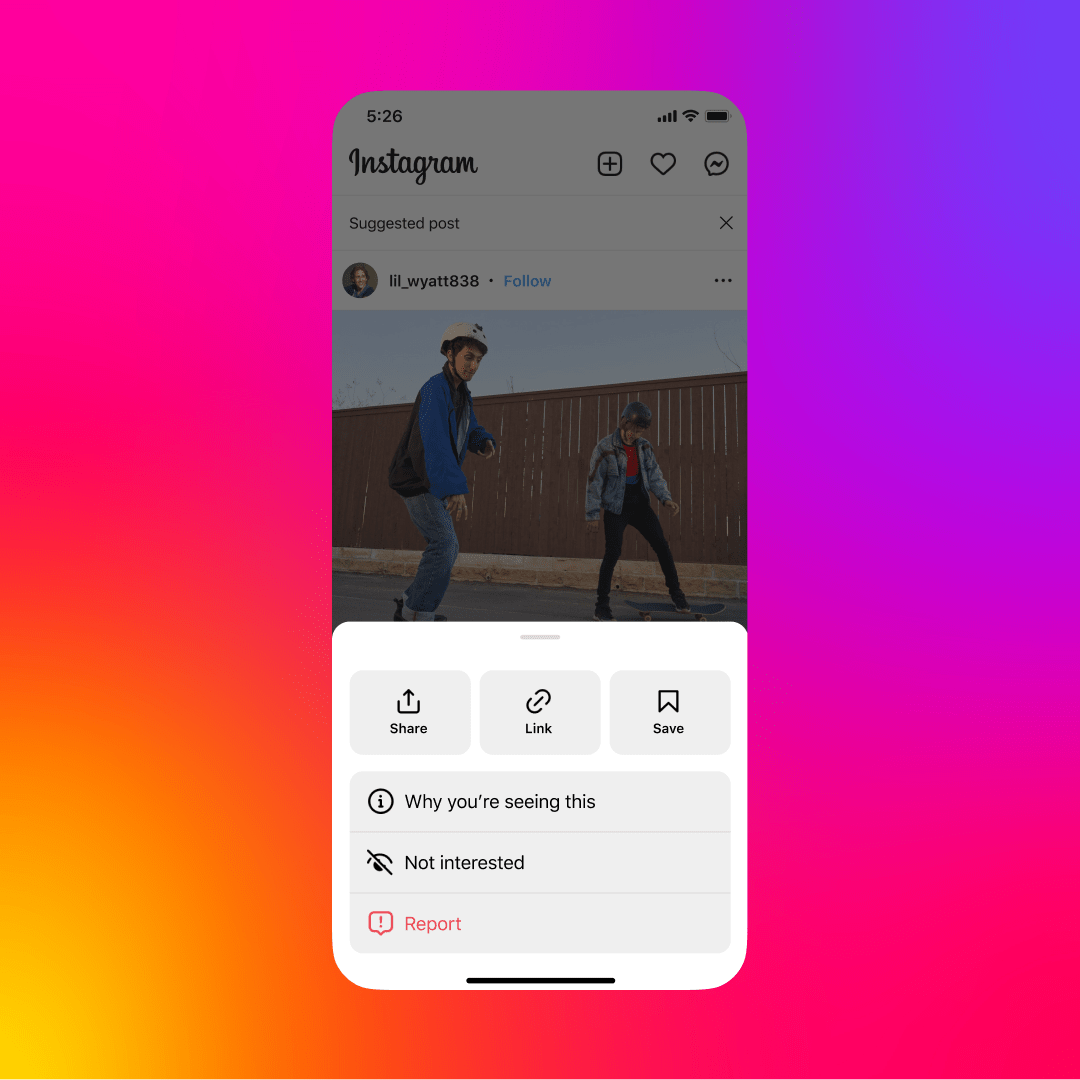 Instagram wants to change the way users are being recommended posts on the app. 
While some of its competitors have already mastered tuning their algorithms to suggest content users want to see, Instagram has been a bit slow to catch up. 
Following testing AI-based recommendations to boost engagement in the news feed, the group announced a series of new features to align content better to preferences.  
The company says: "There are many interactions we take into consideration, but five interactions we look at most closely are how likely you are to spend a few seconds on a post, comment on it, like it, reshare it, and tap on the profile photo."
When adding accounts to Favourites, users can now see their posts higher and more frequently. Users can click on a post and select 'Add to Favorites' which results in a dedicated feed of favourites. There are no recommendations made in this tab.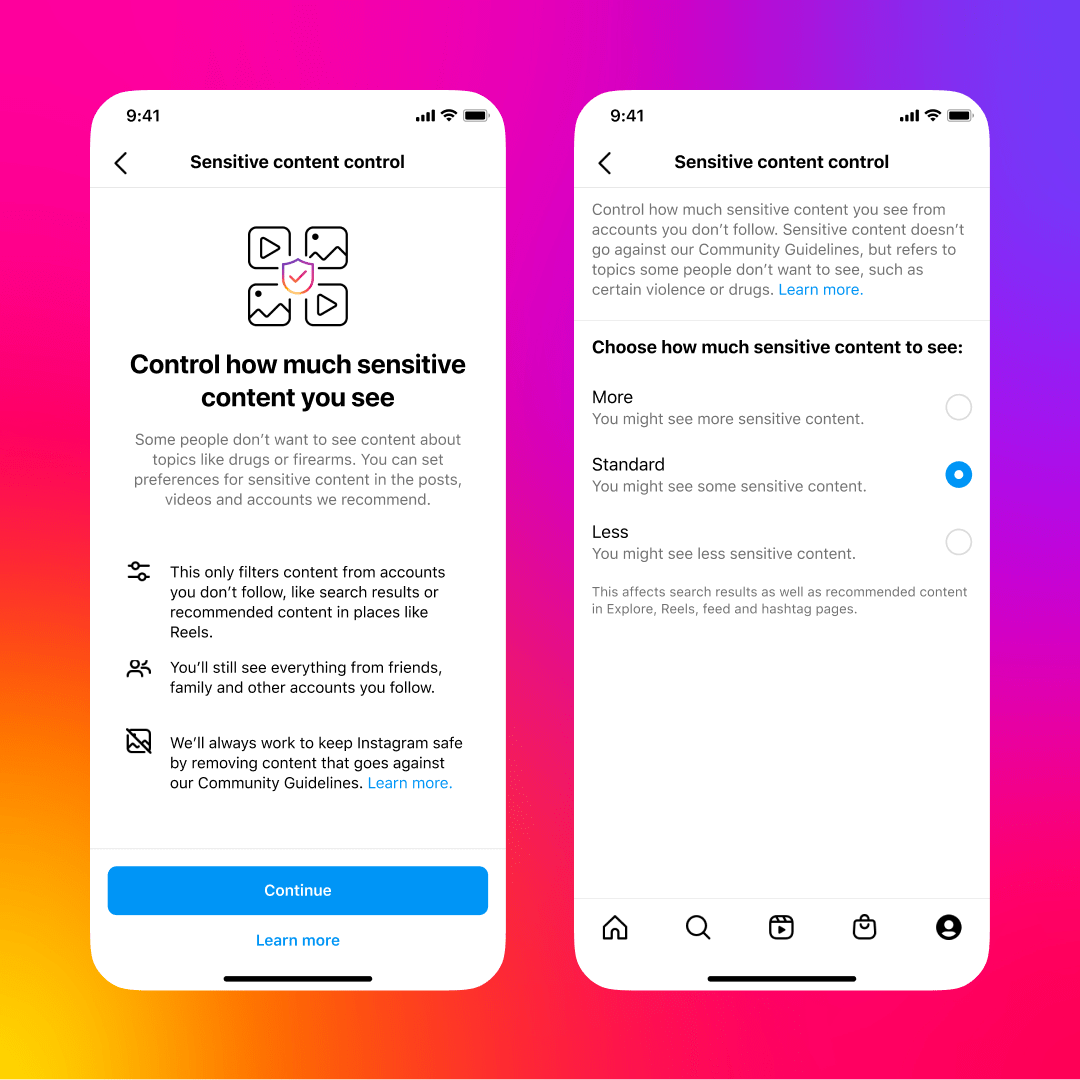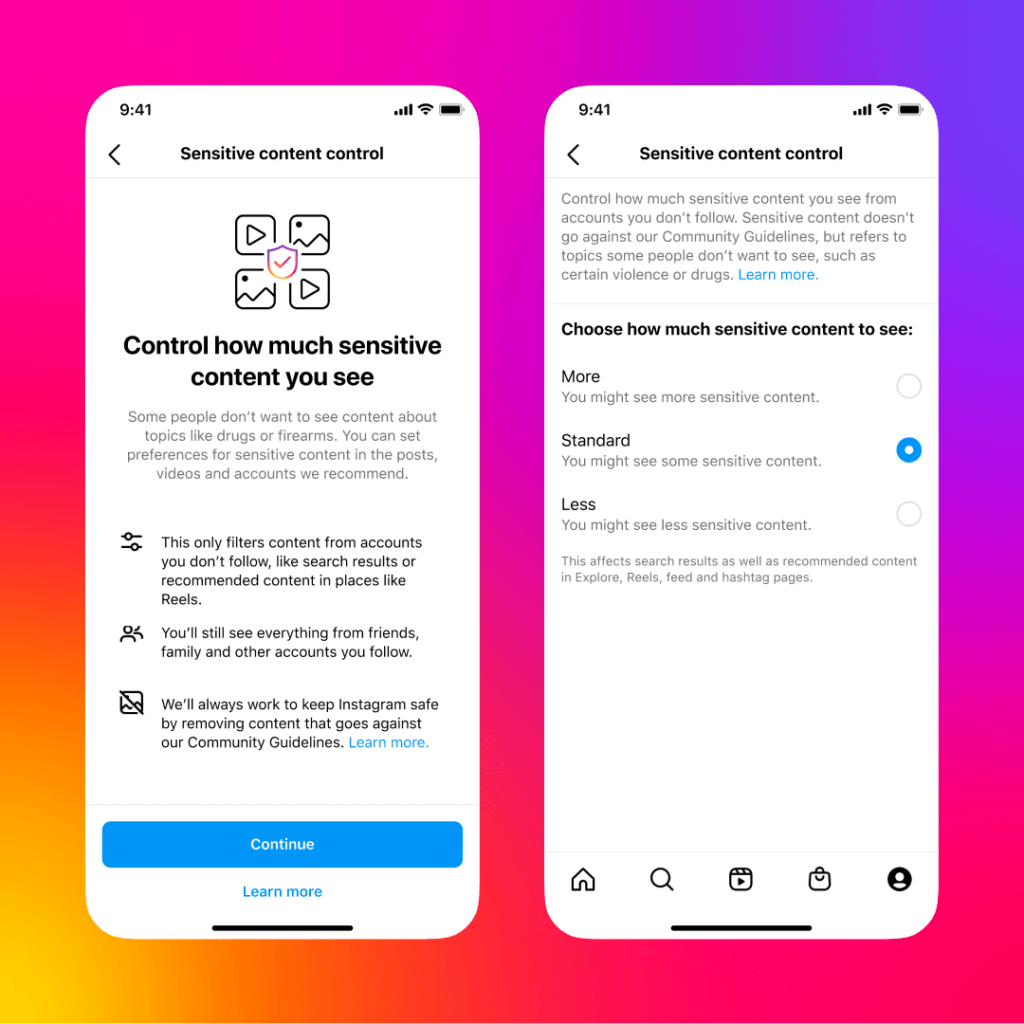 Another way of catching up on the content of users you follow is by viewing posts in chronological order by clicking on Home and Following. 
Instagram has now added the option to mark posts you are 'Not Interested' in by tapping the X at the top right of a suggested post. 
Users can also adjust their Sensitive Content Controls to see more or less of some content types. 
If you want to take a break altogether from suggested content, you can hit the snooze button on them. Tap the X on the top right corner of a suggested post and click 'Snooze all suggested posts for 30 days'.