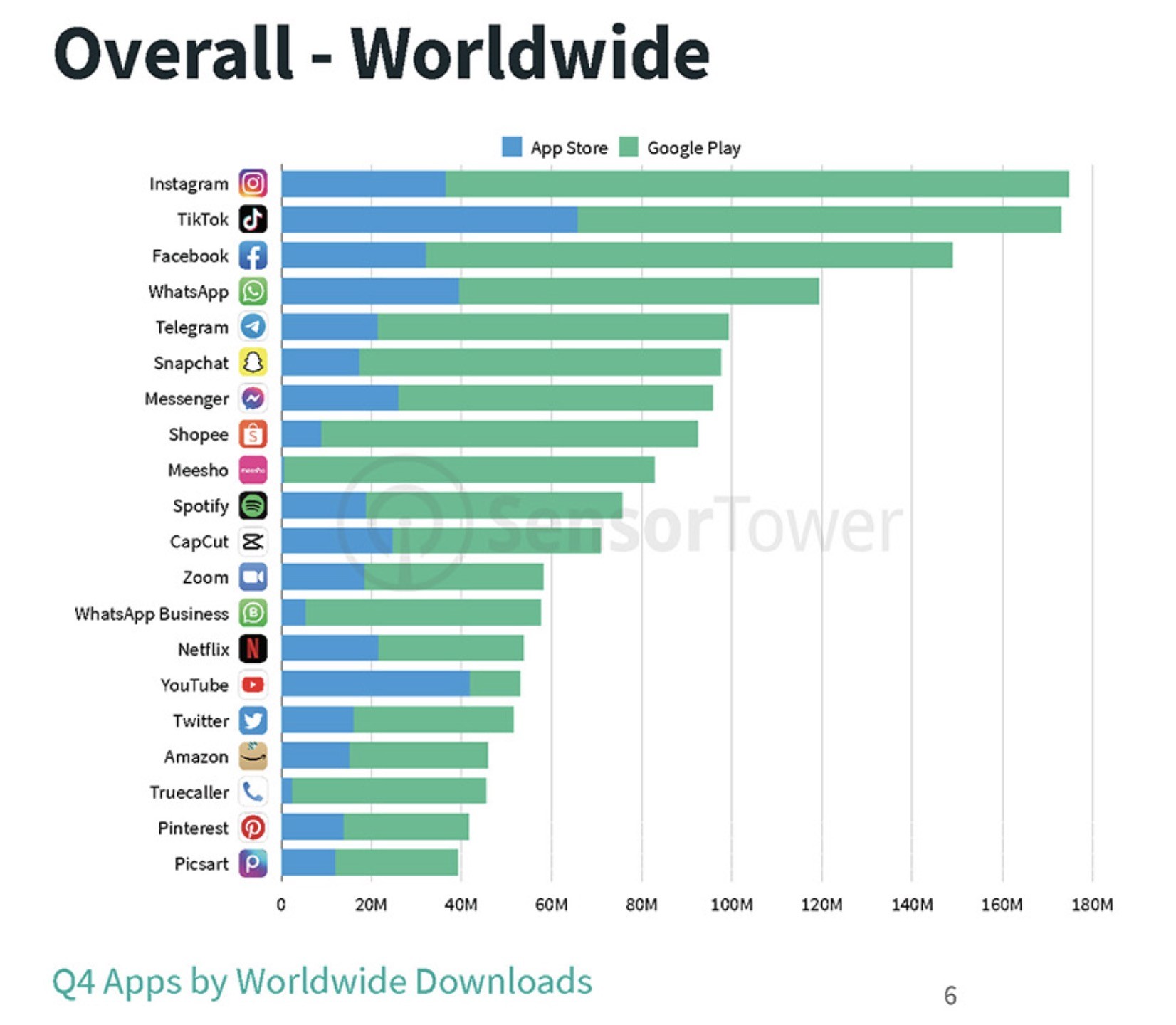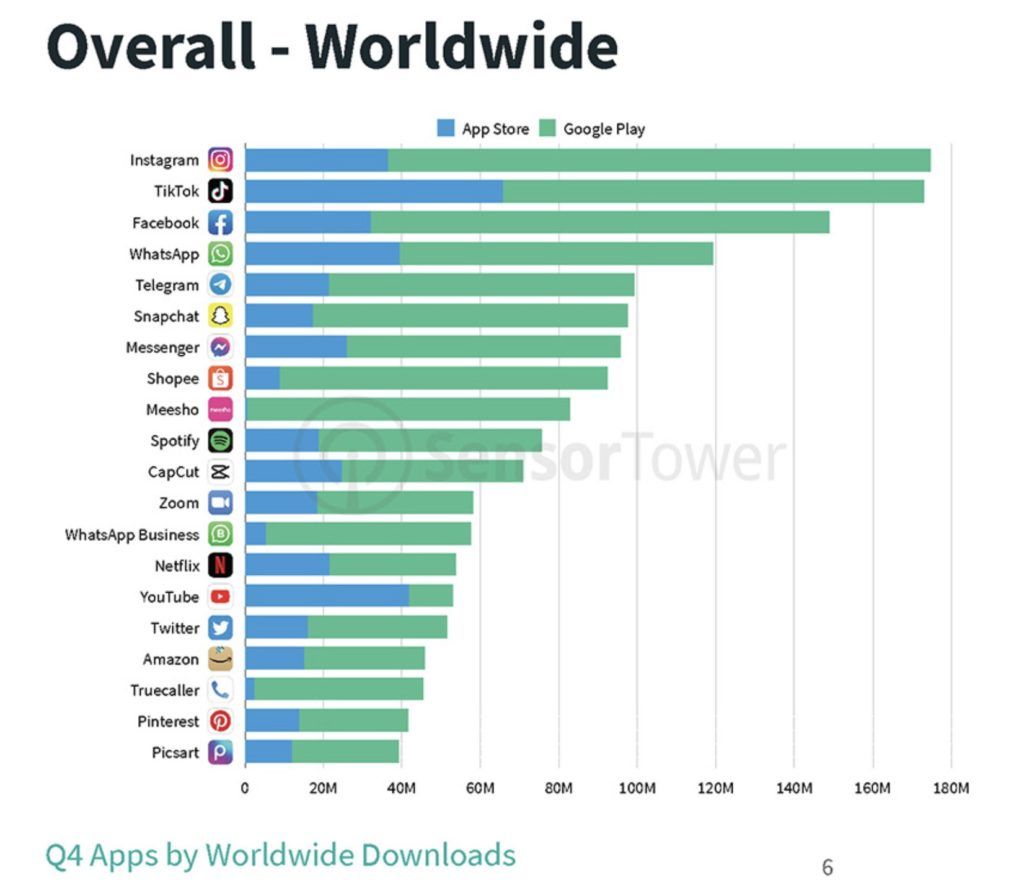 Instagram scored its best quarter since 2014 as app installs rose 10% over the previous quarter in Q4 2021, marking the second time that TikTok was not the top-ranking app globally.
That's according to new data from SensorTower, which shows that global app downloads reached over 36 billion during the fourth quarter of 2021, a 2.7% increase over the previous year.
Instagram benefitted from a spike in Android app installs in particular, overtaking TikTok which may be attributable to India's ban of TikTok downloads in 2020 over security issues.
Around 21% of Instagram downloads originated from India in Q2 2020 rising to 39% by Q4 2021.
A total of 25% of the imaging app's downloads came from India in 2020 increasing to 36% by 2021.
On the Apple App Store, TikTok and YouTube were the most downloaded apps with TikTok surpassing 50 million installs for its eight quarter in a row.
The top five were rounded out by Meta owned apps WhatsApp, Instagram and Facebook.