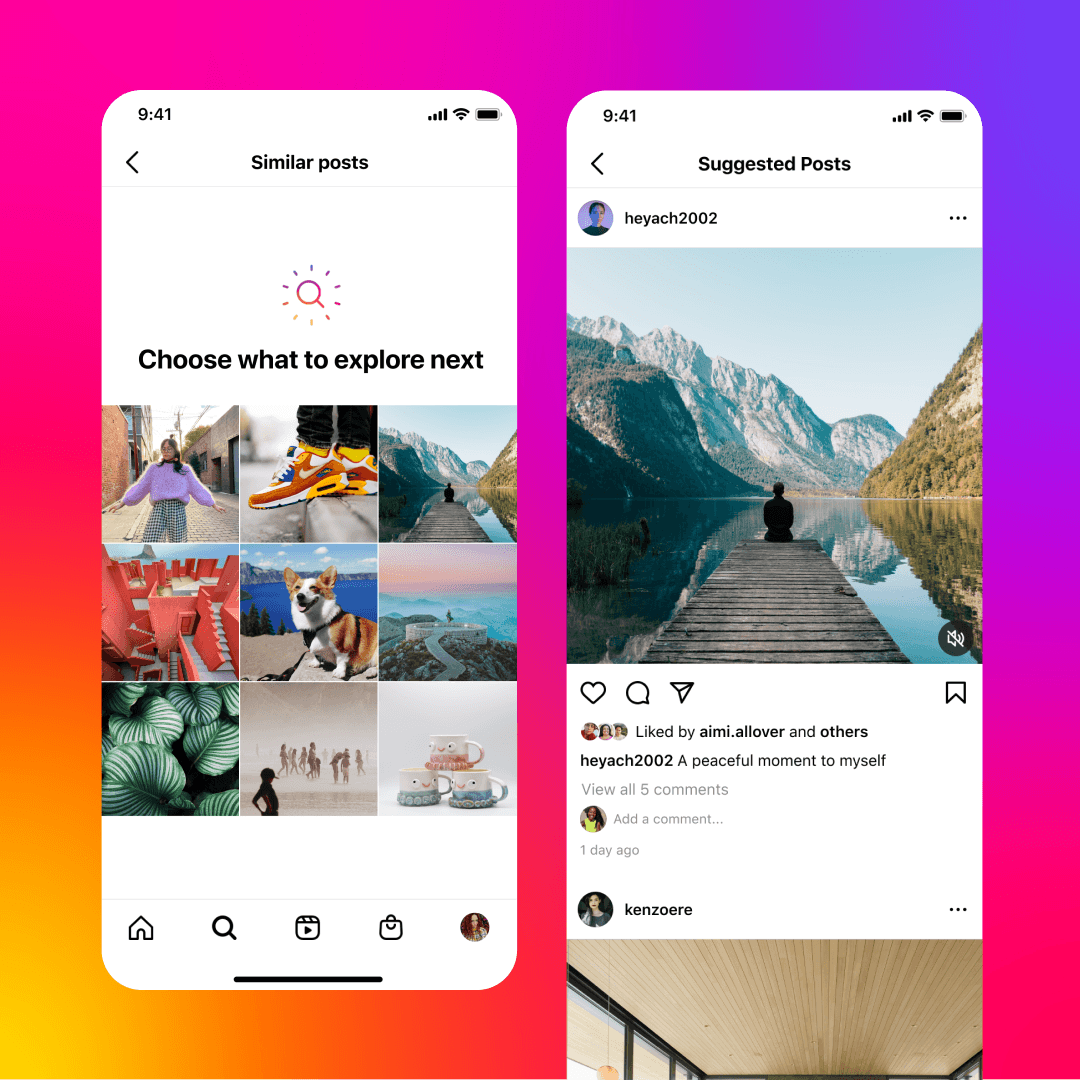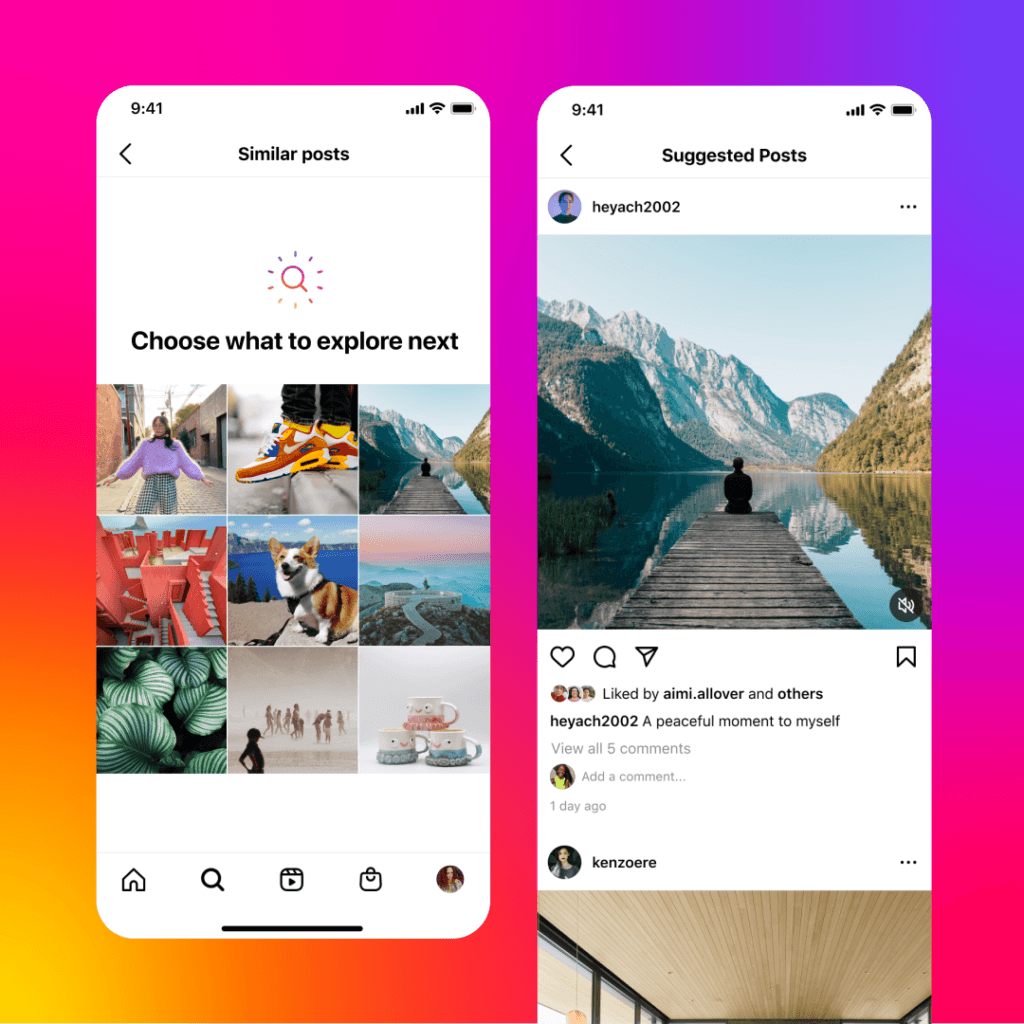 Responding to criticism of harmful content exposure and the effects of too much social media screen time on younger users, Instagram this week added in-app prompts that aim to redirect users away from negative content and spending too much time in the app.
Teenagers will begin to see nudges to encourage them to switch to a different topic that excludes associations to image comparison.
The social app said that a recent study found 58% of respondents agree that prompts made their social media experience better by making them more mindful of their time on the app. 
Instagram testing found that one in five teens switched to different topics after seeing a nudge.
At the same time, the app added a Take a Break feature to remind users to take time away from Instagram.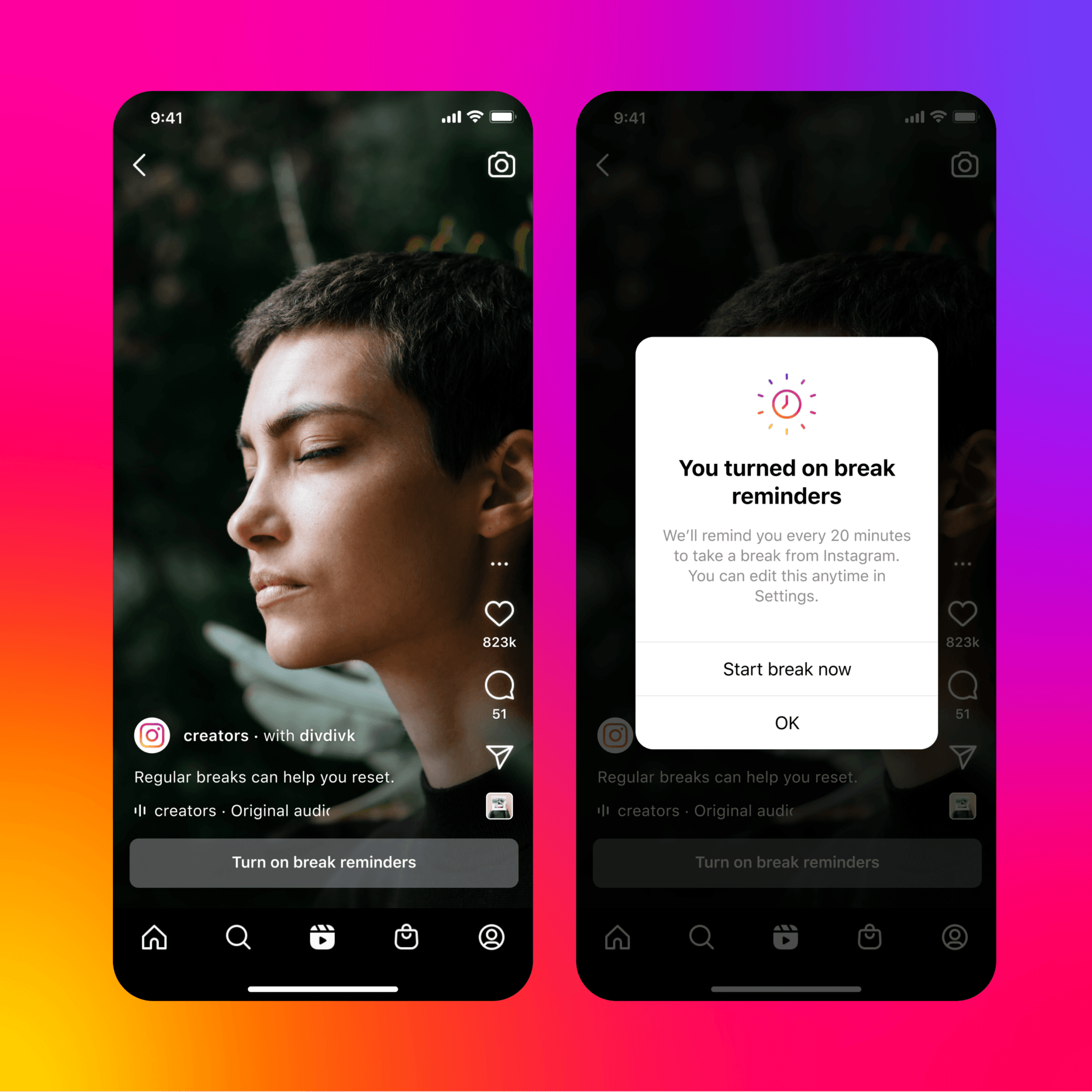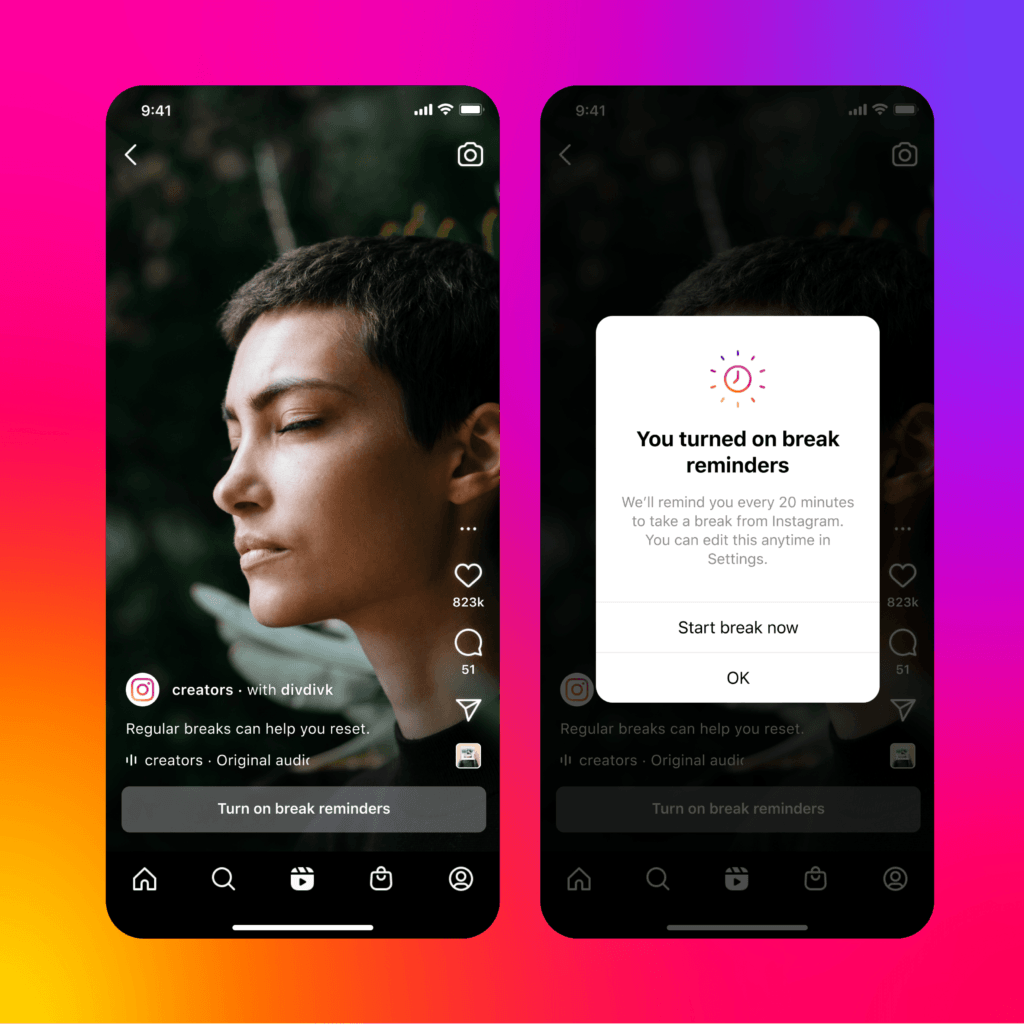 Reminders are Reels designed by young creators who share their own experiences of taking time away from social media.
The feature is currently being tested in the US, UK, Ireland, Canada, Australia and New Zealand. 
The Meta-owned app is also focusing more heavily on educational tools for young creators in the US to create content that inspires others with a focus on mental health.
Furthermore, Instagram added new patently supervision tools for its Quest headsets and the app.
This comes at the same time as Meta adding parental supervision to its Quest Store and really the two go hand in hand. 
Parents will be able to approve their teens' downloads or app purchases and can view the apps their kids have downloaded. 
They'll also be able to view headset screen time and even their friend lists from the Oculus mobile app.