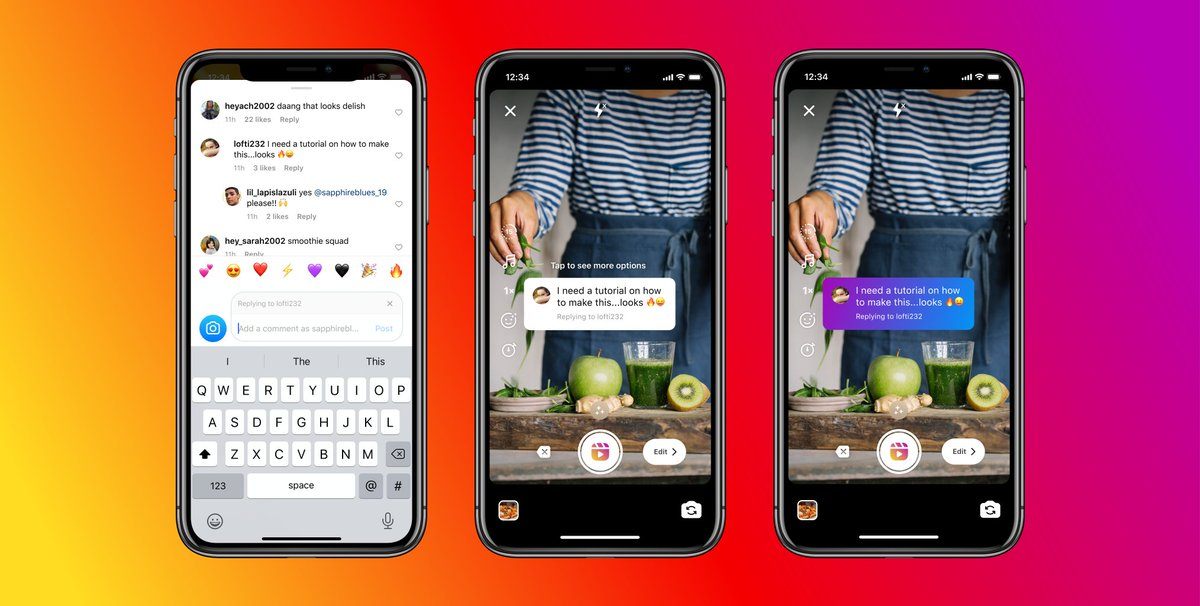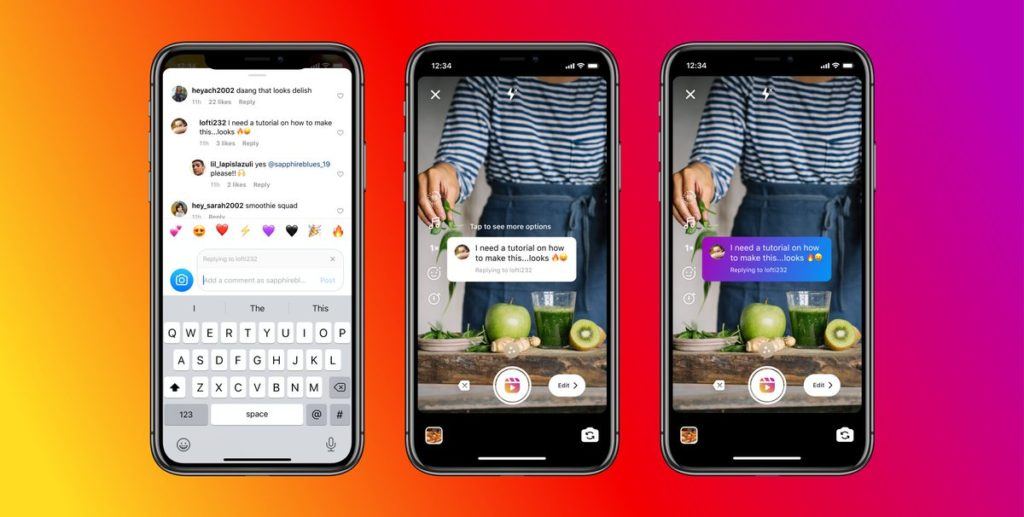 Instagram has officially launched video replies to comments in Reels.
This means that when a user replies to a comment on a post in a Reel, they can also tap on the blue Reels button to create a video reply.
The video replies are marked as stickers that can be sent to the comments.
It's a much more engaging way to interact with videos, somewhat resembling video calling or voice messaging in WhatsApp and co.

We love the communities that creators have built on Instagram. 😊❤️

That's why we're excited to launch Reels Visual Replies, a new feature to interact with your audience. You can now reply to comments with Reels and the comment will pop up as a sticker. pic.twitter.com/dA3qj1lAwE

— Instagram (@instagram) December 10, 2021
For Instagram the feature presents yet another opportunity to boost engagement across the app while also competing more effectively with TikTok and the likes on the short-video front.
Meta CEO Mark Zuckerberg recently noted that Reels was now the primary driver of engagement growth across the platform.
However, it's not particularly unique given that TikTok already offers similar options.
A recent analysis by eMarketer shows that what Instagram is really missing are younger users.
Users aged 12 to 17 years increased just 0.8% on the app in 2021, down from 22.9% five years ago. That growth rate is expected to drop another 0.2%.
Teen privacy and online laws are part of what's driving this drop, but it seems teens are also looking for more fun tools to engage with and Instagram may be lagging behind competitors in that area.