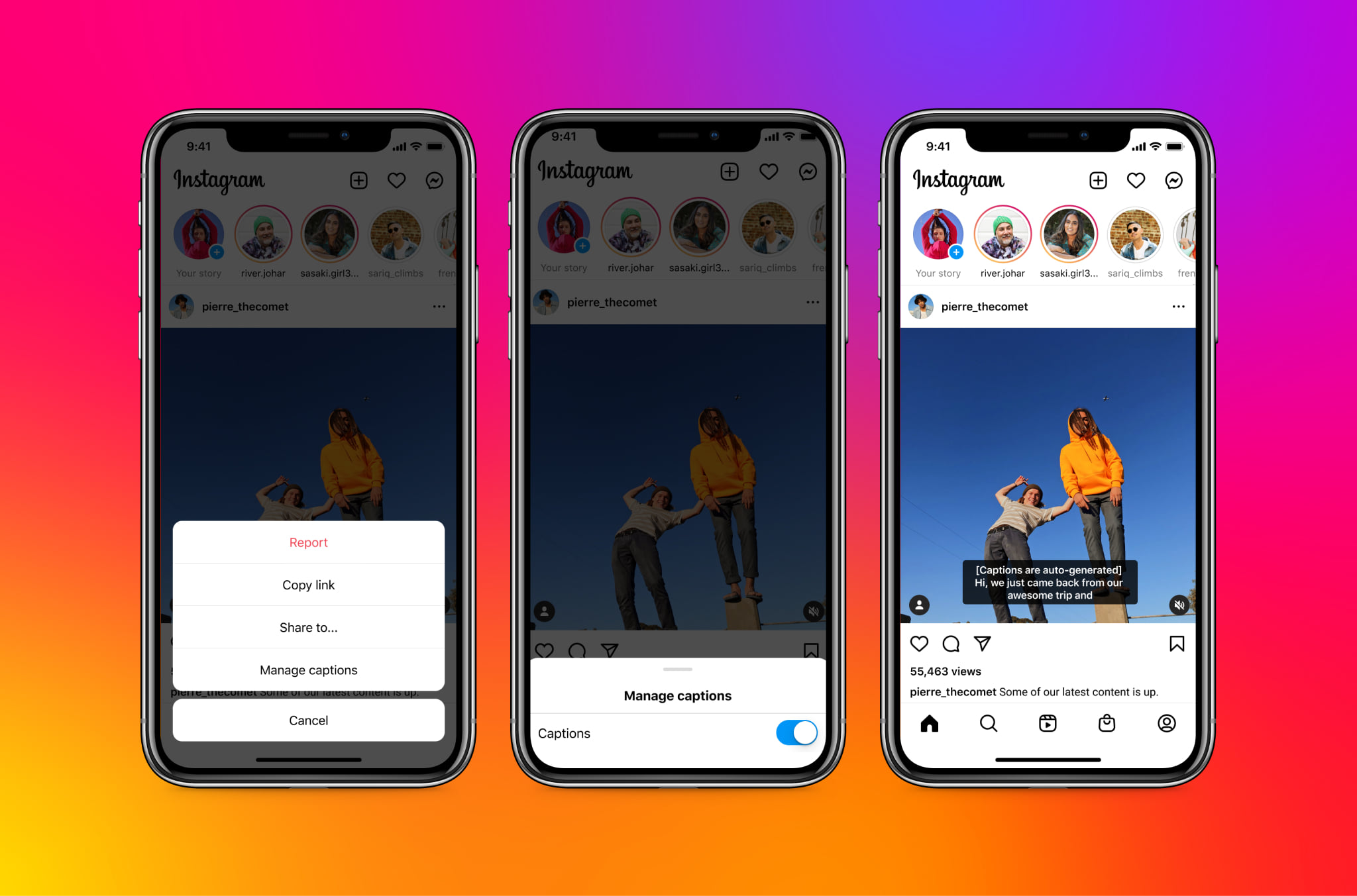 Following the announcement to take down IGTV, Instagram just announced the addition of automated captions for Instagram feed videos.
The functionality can be toggled on and off by users. If on, auto captions will be added to Instagram feed posts adding another option to reach a growing audience on the app. Instagram said it added the feature to make the app more accessible to the deaf and hard-of-hearing communities. 
As such the option is activated in default from now. 
The feature has been a long time come and is among one that has been previously requested by creators.
Auto-captions can also be added to Reels of course to boost viewership for creators on the app. 
Another advantage is that users will now be able to view videos in silent mode which previously wasn't as easy to do if videos included dialog. 
This means that more users will be able to view videos in various contexts, whether on the train or at home in front of the TV without disturbing others.