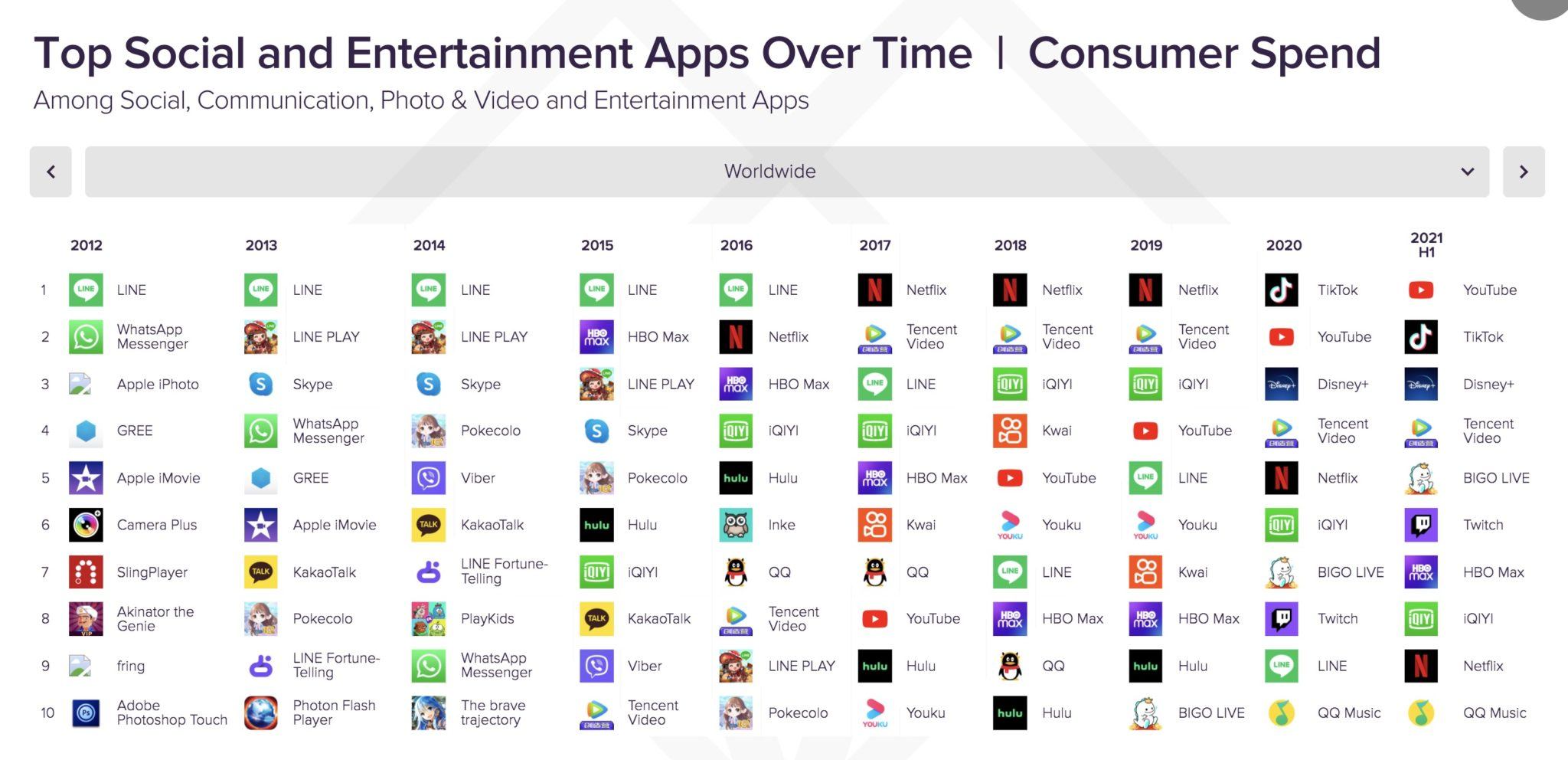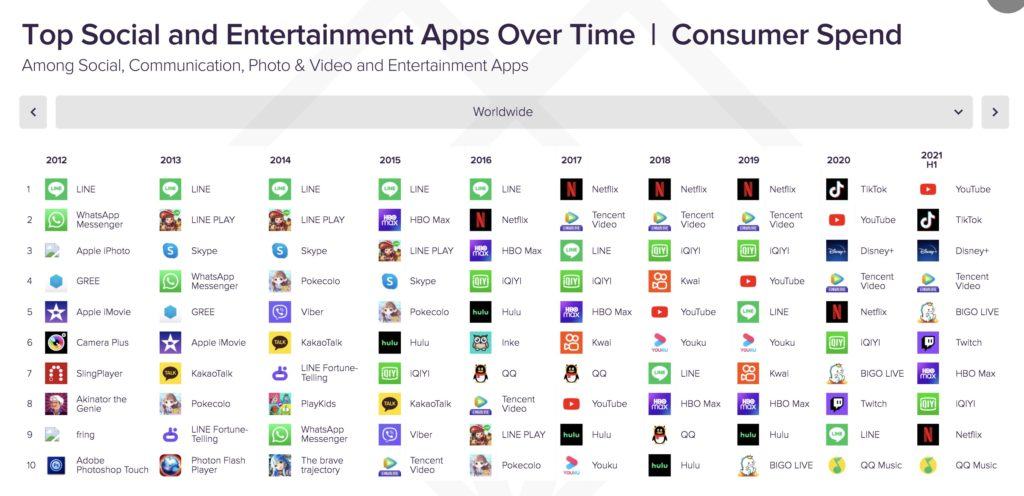 In-app spending on social media apps continues to grow hitting $22.2 billion in spending to date and $3.2 billion during H1 2021 alone.
That's an increase of 50% year-on-year according to a new report by App Annie on he evolution of social apps.
US, Japan and China account for 60% of social app spending during H1 2021.
Users spent 740 billion hours in H1 2021 which was 44% of time spent on mobile devices.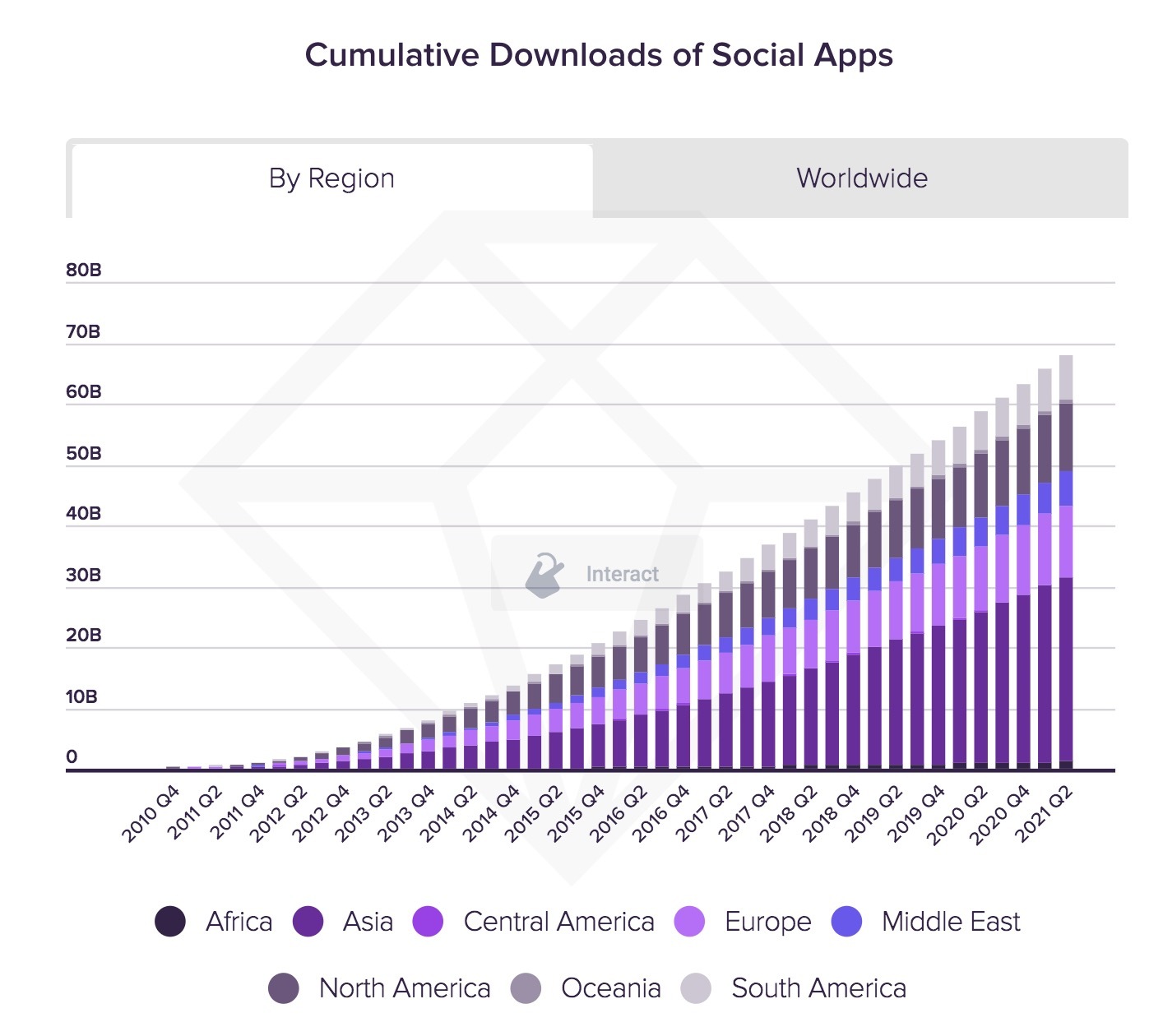 Creators are at the forefront pushing spending in apps.
Interestingly, time spent in live streaming apps approached 550 billion hours, which was significantly higher than that for chat and photo and video apps.
Social apps which included live streaming as a feature account for $3 of every $4 spent in the top 25 social apps.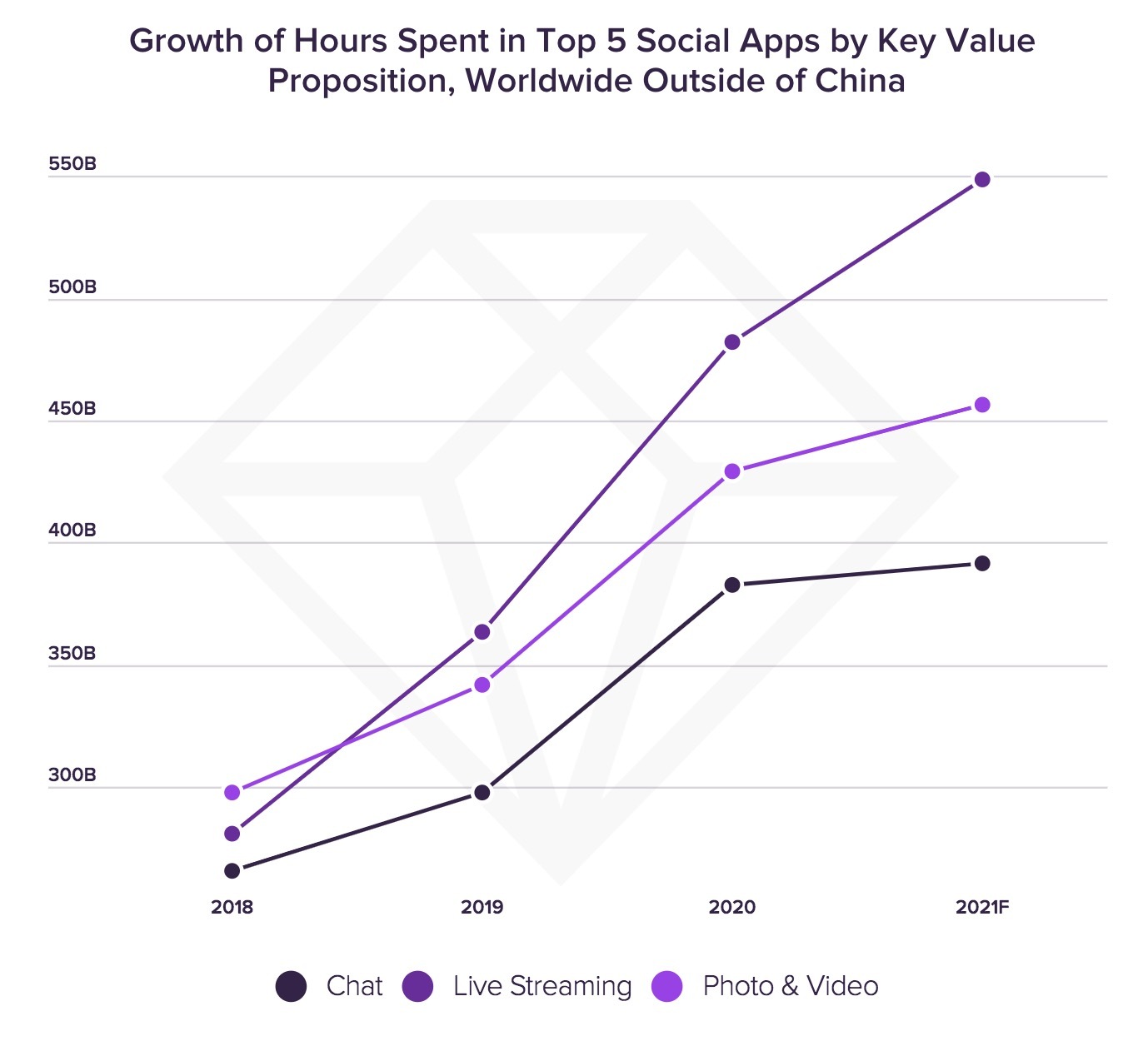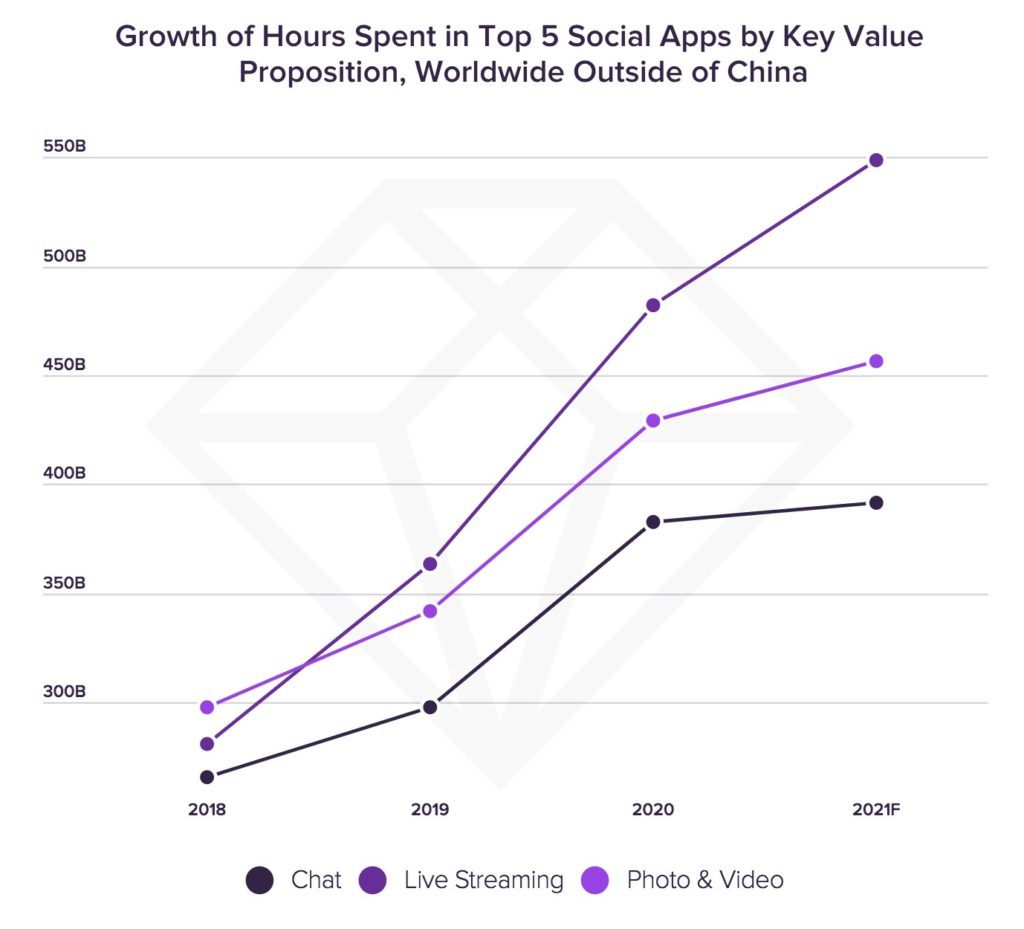 It shows just how significant video has become putting the media format at the forefront of the evolving social landscape.
Snapchat has grown significantly in regions across Asia, LATAM and the Middle East where uptake has been particularly strong. Snapchat downloads in India were up 190% year-on-year while Pakistan, Brazil and Mexico all ranked in the top 5 for downloads.