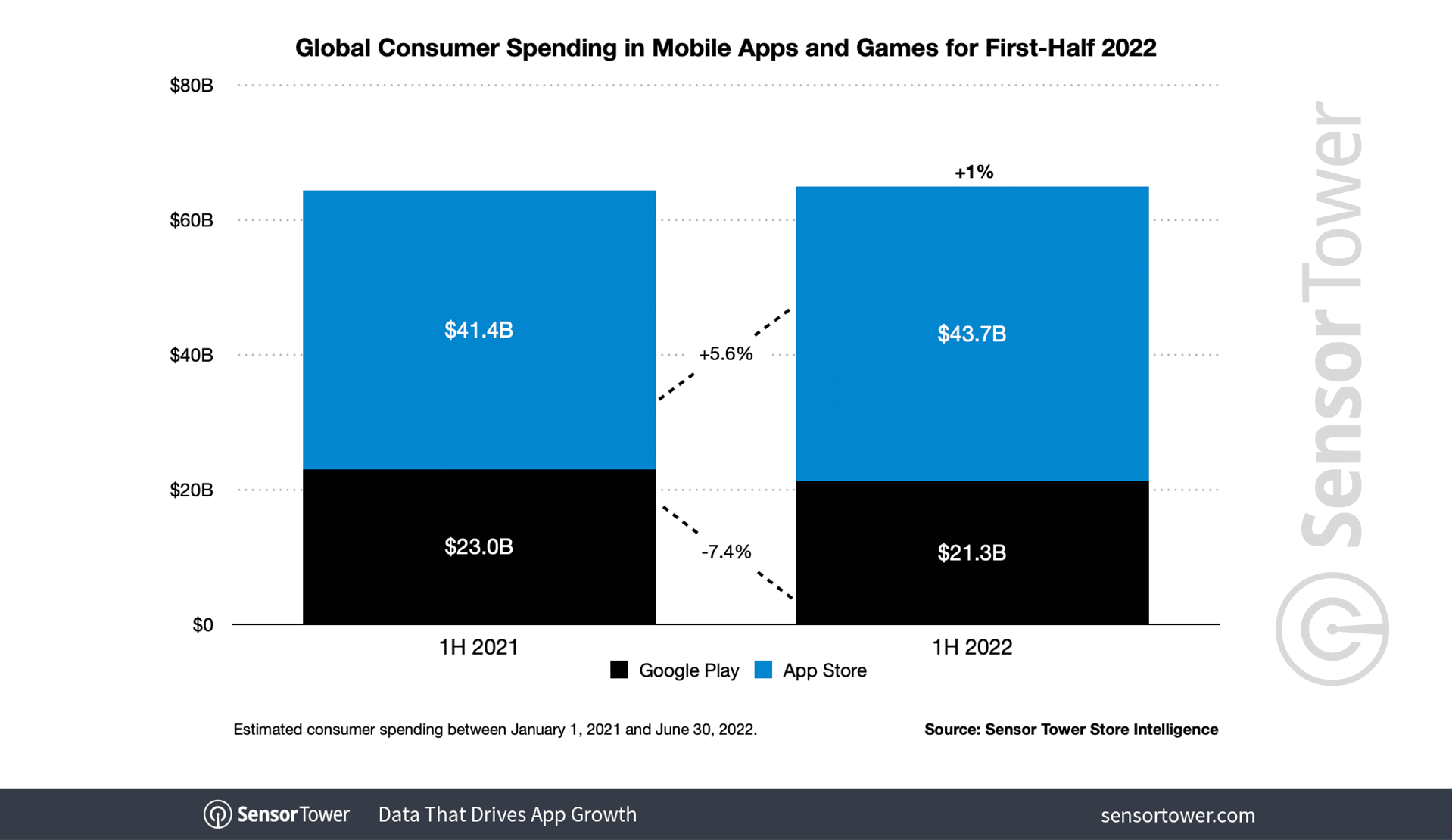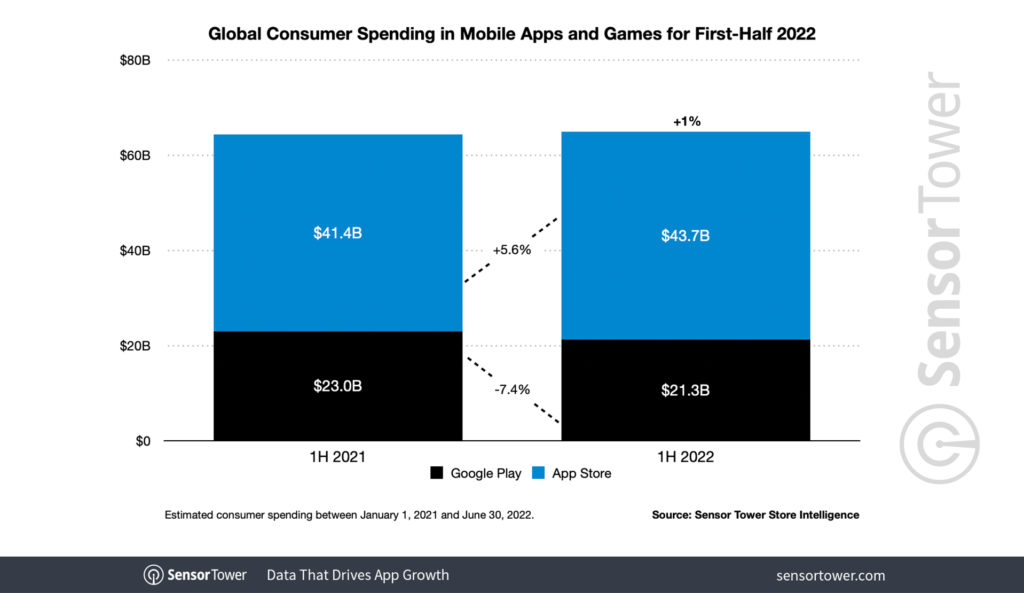 Global consumer spending on the Apple App Store and Google Play reached $65 billion during the first half of 2022, according to new data from Sensor Tower. 
That's just one percent above spending in H1 2021 signalling a trend toward normalisation after the end of the pandemic and economic downturn.
Spending on the App Store was up 5.6% to $43.7 billion while Google saw a drop of 7.4% to $21.3 billion during the same period. 
It's quite a shift in roles from 2021 when Google Play spending climbed 30% while Apple saw just 22.1% growth. 
TikTok continues to be the highest-grossing non-game app on both stores with consumers spending $1.7 billion in the app, up 85% year-on-year.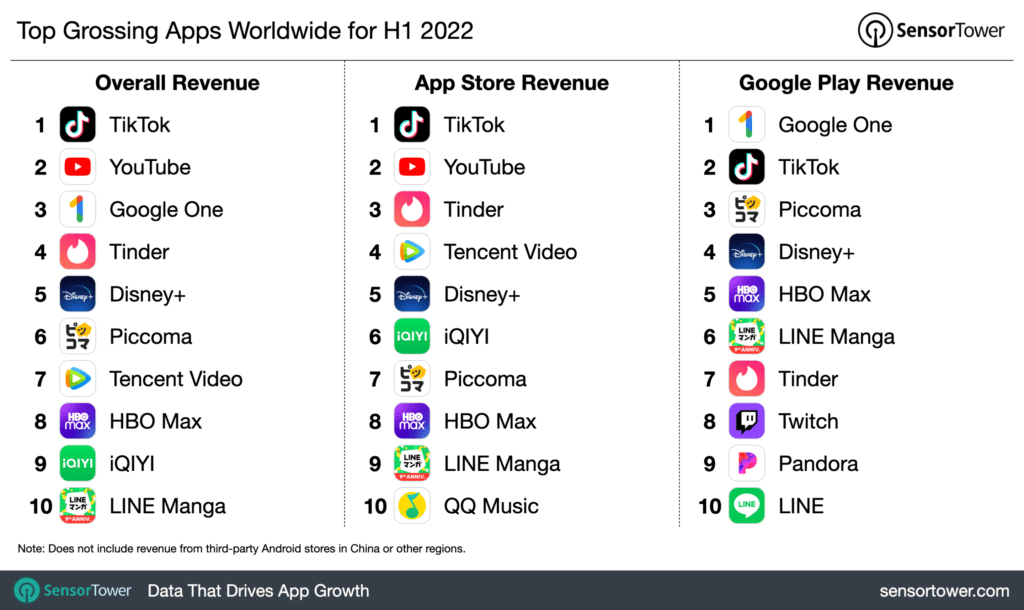 It puts the app at a lifetime revenue of $5.5 billion.
YouTube followed in second place at $694 million, followed by Google One, Tinder and Disney+.
While in-app spending continued to grow, adoption slowed down with installs on both stores down 1.5% to 71.2 billion compared to H1 2021.
Apple downloads saw a bigger drop of 2.5% to 15.9 billion while Google was down 1.3% to 55.3 billion installs.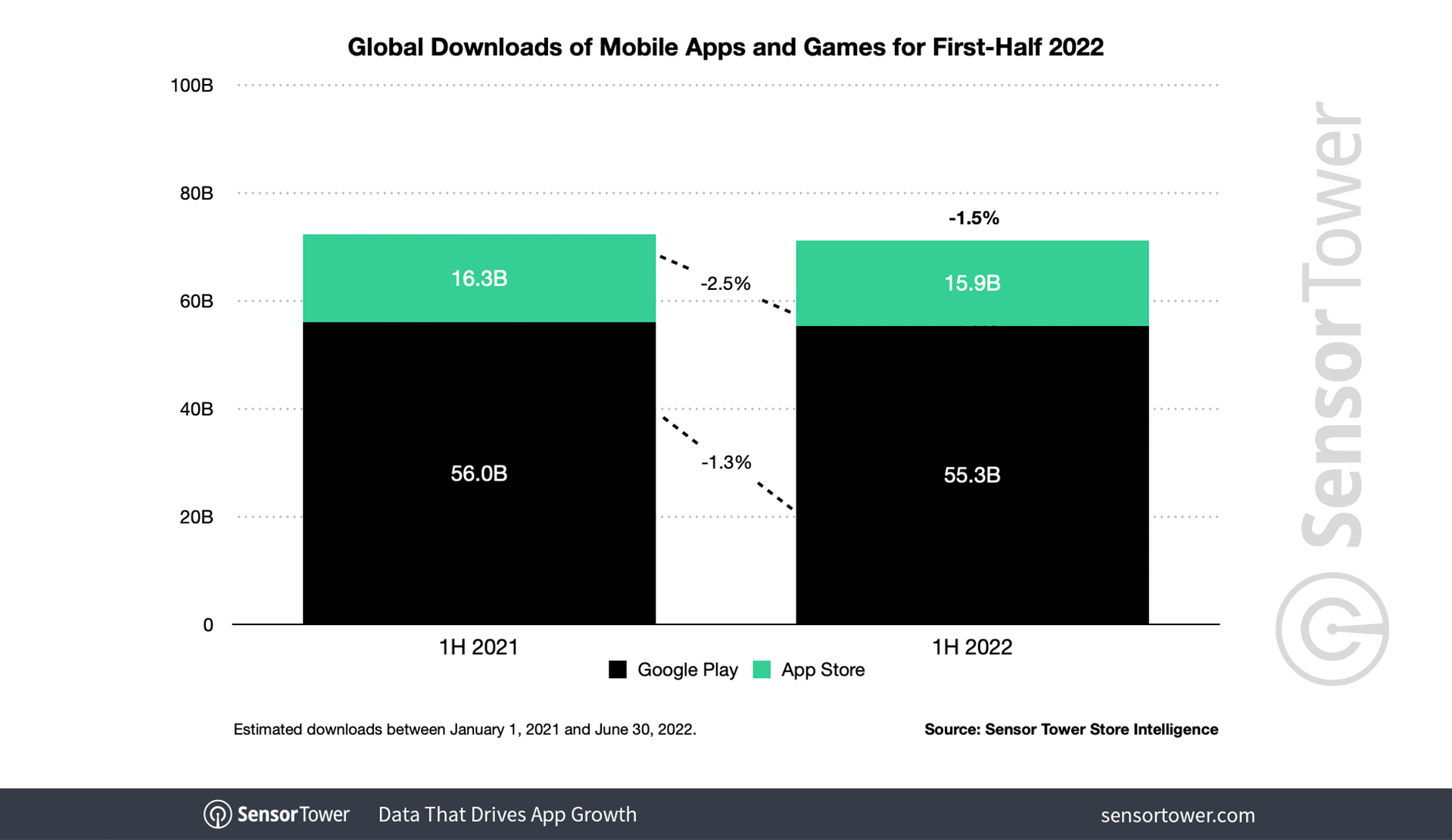 TikTok led the download charts followed by Instagram and Facebook. 
Player spending in mobile games was also down – 6.6% to $41.2 billion. 
Mobile gamers spent 0.8% less on iOS while spending was down 14.8% on Google Play.
What affects player spending the most are the economic situation and the after-effects of pandemic lockdowns. 
However, the data projects that consumer spending will rise 12% to $233 billion in 2026.