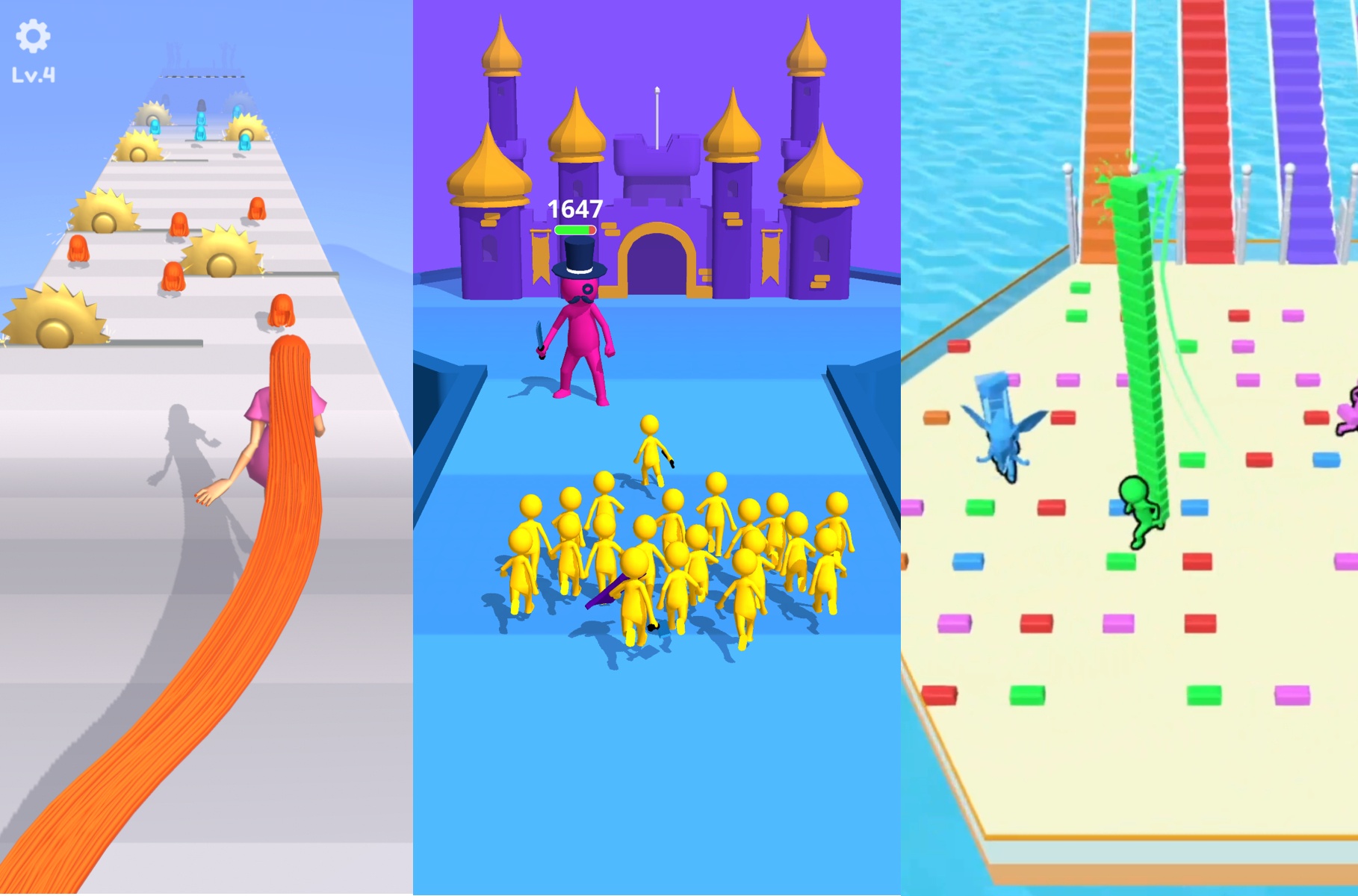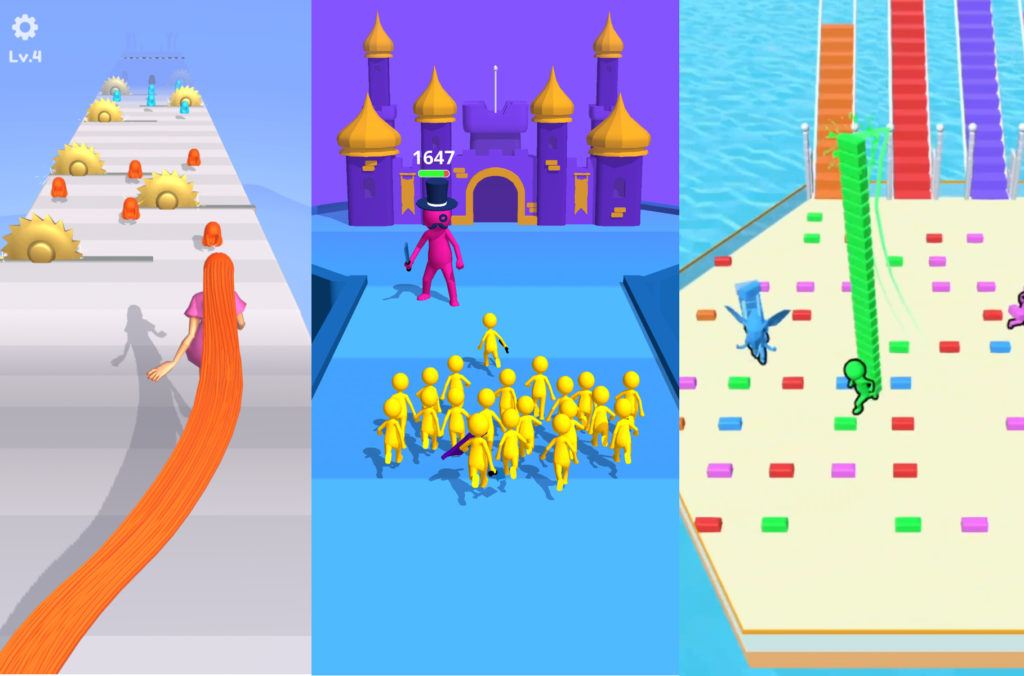 In 2021, the hypercasual genre ascended to new heights in terms of downloads, accounting for over 50 percent of total mobile game downloads. The top 1000 games in the genre were downloaded over 15 billion times.
There were over 2,700 new Western releases of hypercasual games in 2021, three times more than in 2020, according to data compiled by AppMagic.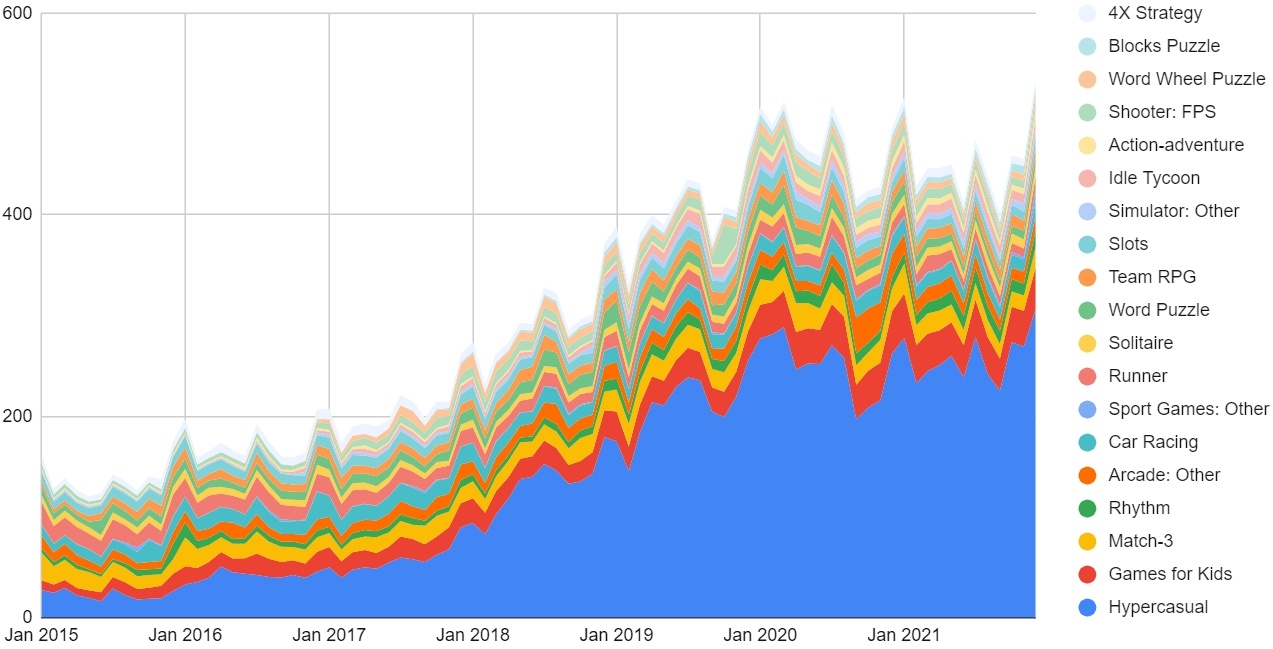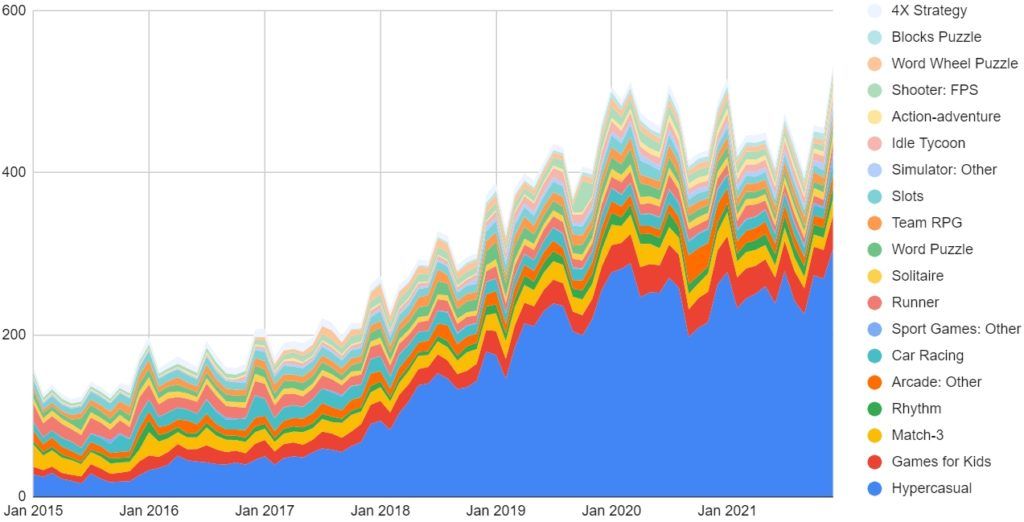 Image: Twenty most downloaded genres. Data provided by AppMagic 
For those unaware of what the hypercasual genre is, think of the apps usually advertised on socials, which tend to be puzzle games. The genre grew out of apps like Fruit Ninja, Temple Run and more recently Crossy Road, but the most successful games nowadays are apps like Bridge Race, Tiles Hop and Join Clash.
Bridge Race was the most downloaded hypercasual game in 2021 with 189 million downloads. Join Clash 3D was second, with 162 million and Hair Challenge third with 158 million downloads. Bridge Race and Join Clash 3D were both published by Supersonic Studios.
Supersonic Studios was a top five publisher for downloads in 2021, with 1.1 billion total downloads. Most of the downloads came primarily from the hypercasual genre.
Hypercasual looks set to be the dominant genre, at least in downloads, in 2022. In terms of revenue, because hypercasual games typically make most of their revenue through adverts, they do not rank as high on AppMagic's platform, in comparison to genres like slots, match-3 and 4X strategy.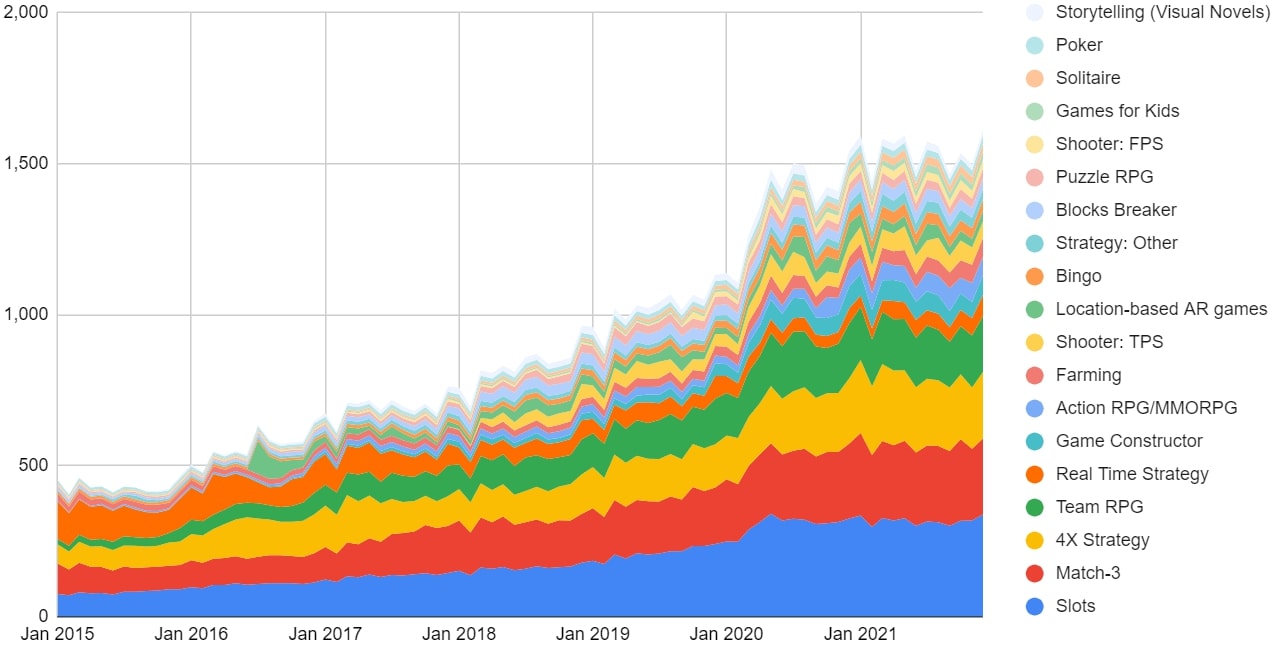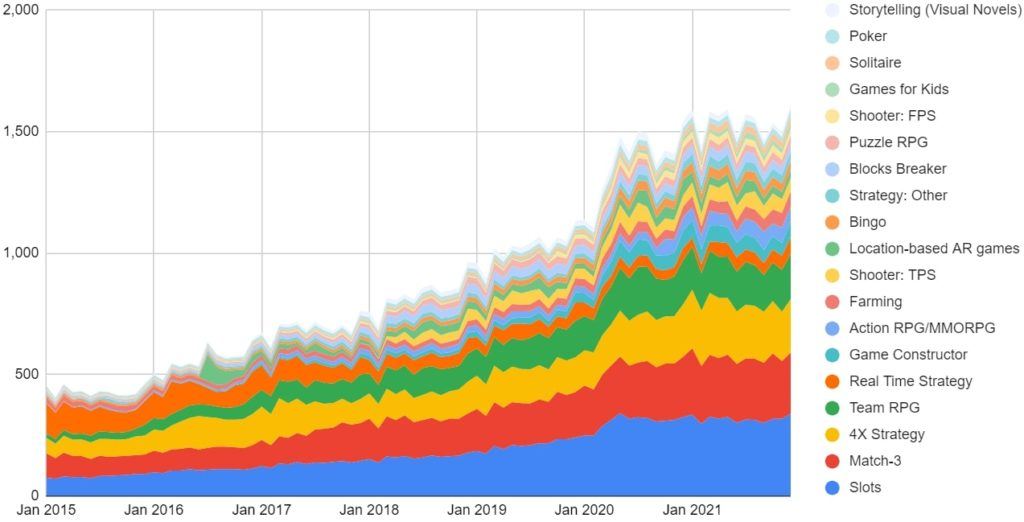 Image: Twenty highest grossing genres. Data provided by AppMagic 
Even though slots is not a top 10 genre in downloads, it has always been a top performing genre for revenue, due to the experience being all to do with spending money.
Match-3's most well known apps are Candy Cursh, Homescapes and Royal Match, which all have in-app purchases such as extra lives or skips.
Imitations of Clash of Clans and Tower Defense, such as Rise of Kingdoms: Lost Crusafe, State of Survival and Lords Mobile: Tower Defense, all seem to perform well in terms of in-app purchases, with pay-to-win elements enabling people to spend their way to victory.