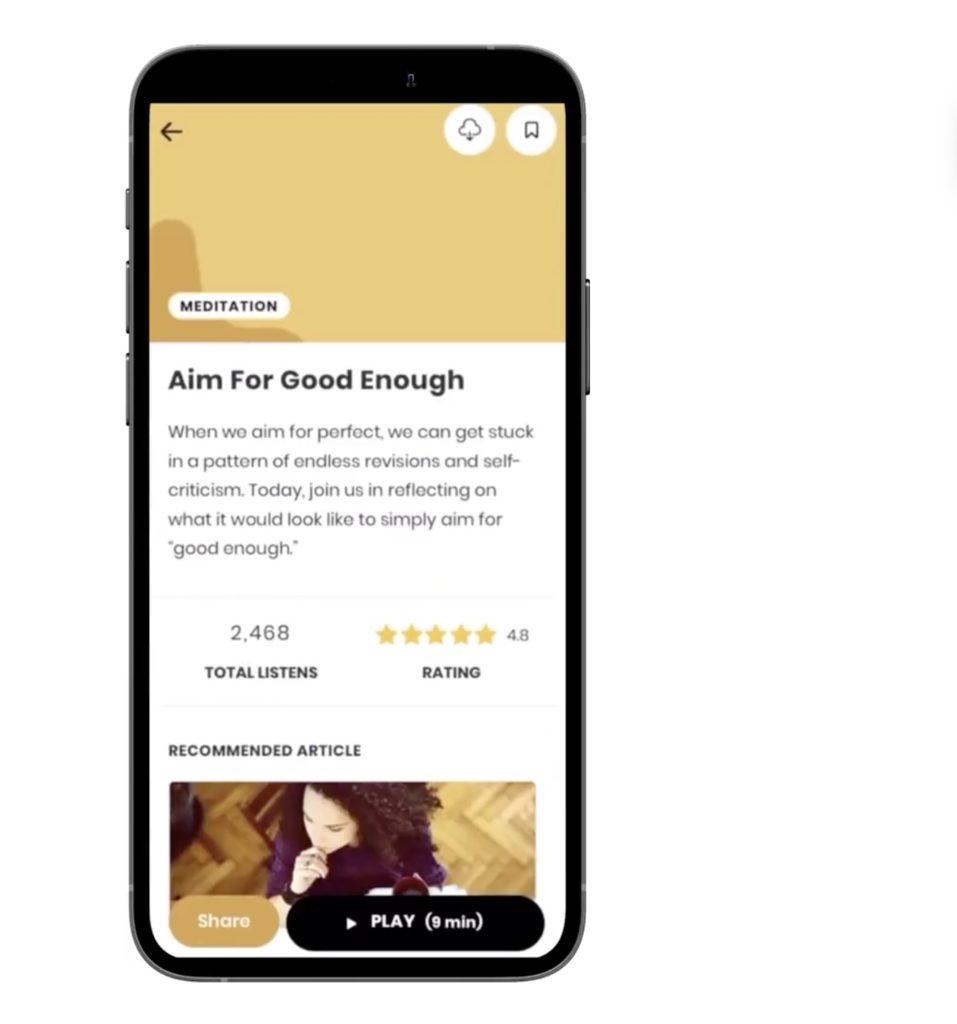 Headspace Health, the maker of popular meditation app Headspace, just acquired the Shine app which provides mental health and wellness features.
Shine was launched in 2016 and how has over six million people who regularly access its self-guided content such as daily meditations, self-care courses and even virtual workshops to guide mental mental health.
The app was named 'Best of the Year' in 2020 and 2018 by Apple and in 2019 by Google.
Headspace hopes the acquisition will bolster features for its community of users interested in self-care content.
"The acquisition of the Shine app underscores the continuing importance of infusing diversity, equity, inclusion and belonging into the fabric of everything we do," said Russell Glass, CEO of Headspace Health.

"By integrating both the robust content and talented team from Shine, we'll be able to collectively scale the diversity of offerings and experiences that we can bring to our customers and members."
As part of the deal, co-CEOs Marah Lidey and Naomi Hirabayashi will join the Headspace Health group in addition to a tam of engineers and marketing leaders.
"After six years of building Shine, we're thrilled to join Headspace Health to scale the urgent work of closing the equity gap in mental health – something Naomi and I have often felt first-hand," said Lidey, co-founder and co-CEO of Shine.

"We believe that everyone deserves to feel included in their mental health journey, and with our combined team at Headspace Health, we are on an exciting path to attain that shared vision."
It's not entirely clear which content from Shine will be integrated into Headspace's apps, but that seems to be the plan behind the acquisition.