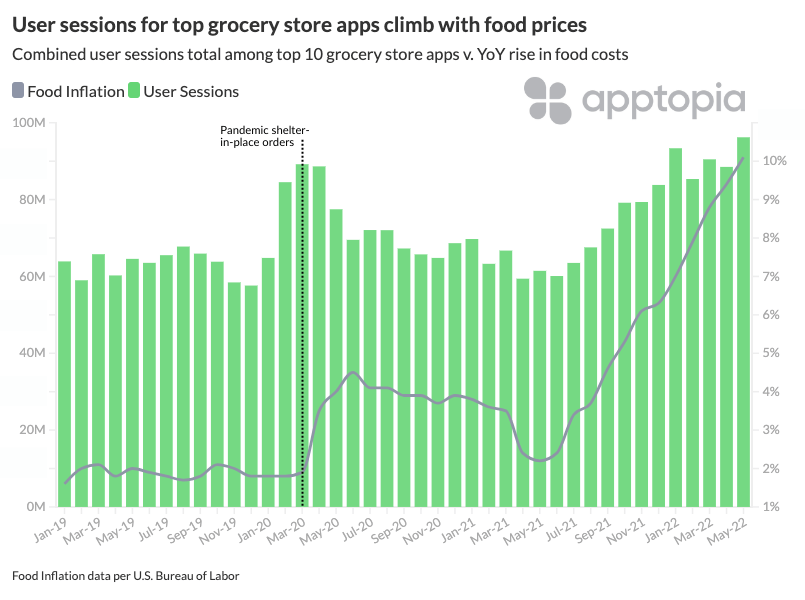 With inflation threatening to stifle household budgets user sessions in grocery store apps were up 77% during May compared to 2021 while reviews mentioning "coupon" went up 75% compared to April 2022. 
According to data from app experts Apptopia, user sessions rose alongside food prices toward the end of last year driven by concerns over inflation.
The leading 10 grocery store apps peaked during early 2020 when lockdowns saw a greater number of users shop online. 
While apps aren't any more innovative now than they were in 2020, sessions in Q1 2022 were 13% higher and are projected to be 30% higher for Q2 2022.
While app usage in 2020 focused on delivery, in 2022 it's all about rewards, coupons and saving cash. 
However, many apps are struggling to meet consumer demand as a keyword analysis by Apptopia shows.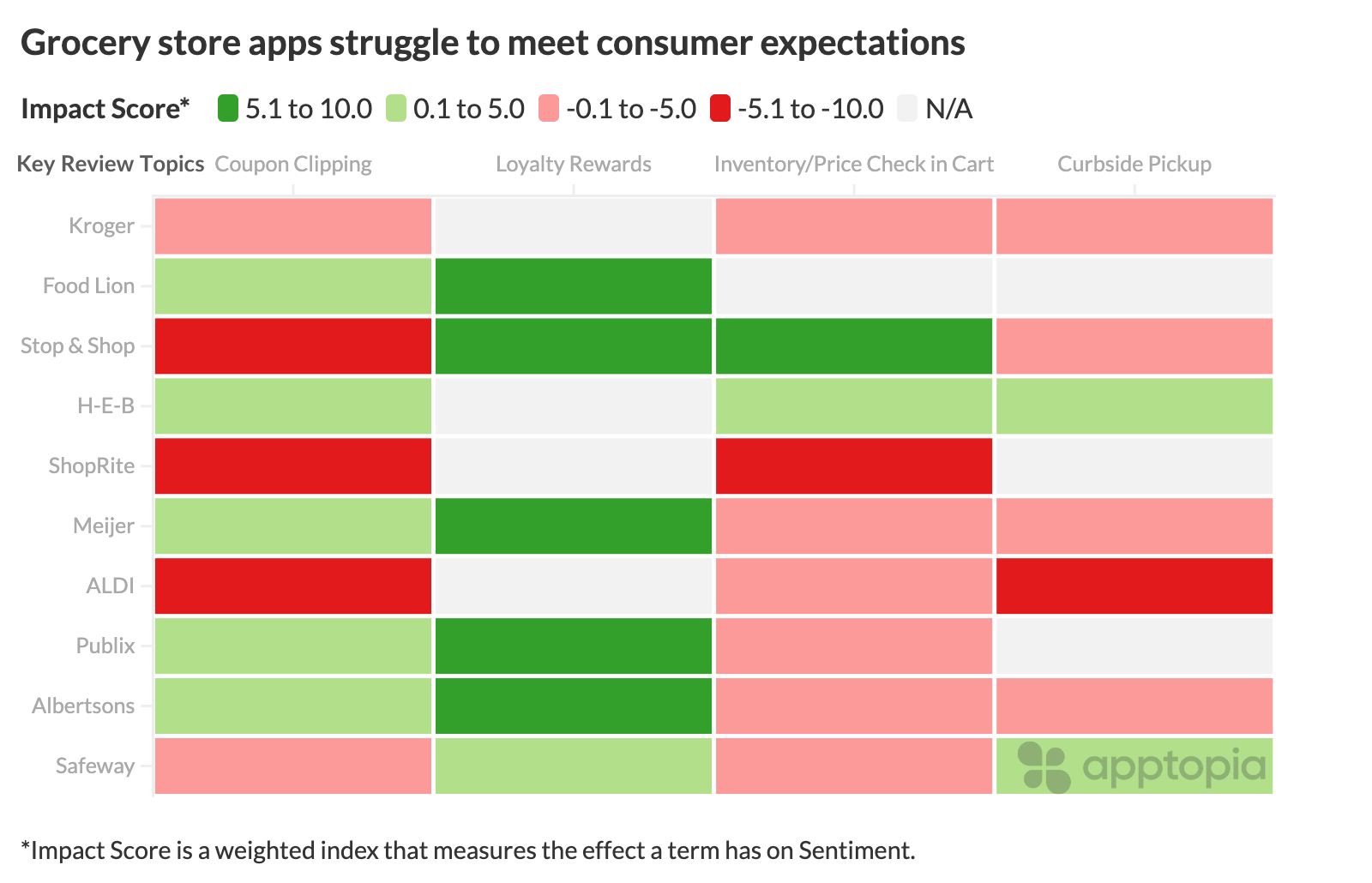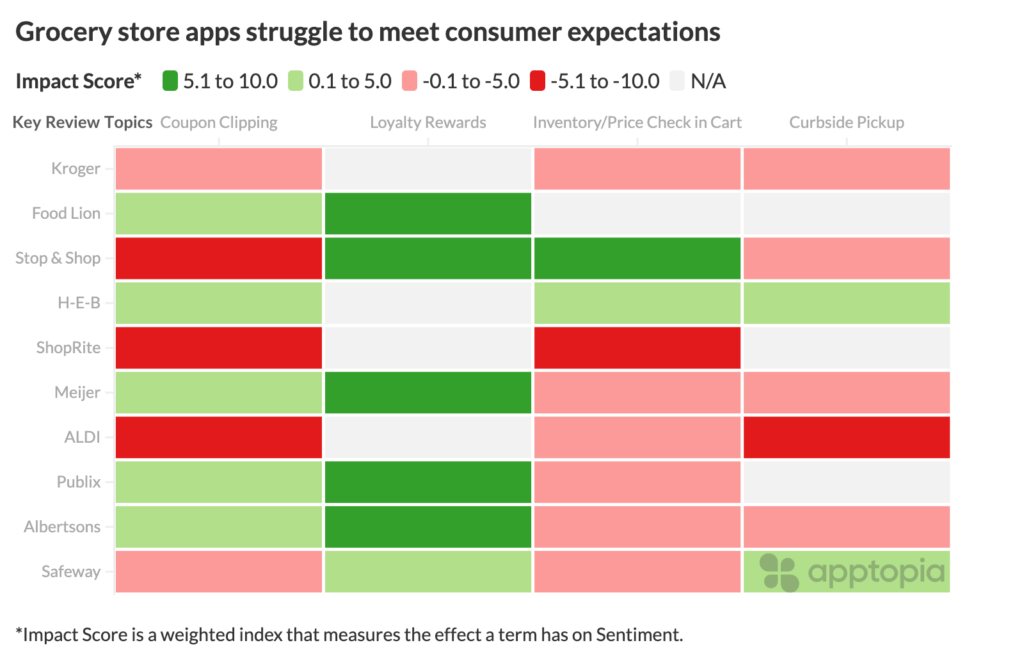 Despite the negative reviews, Kroger retains the highest market share in the US market, followed by Albertans-Safeway and Food Lion-Stop & Shop.