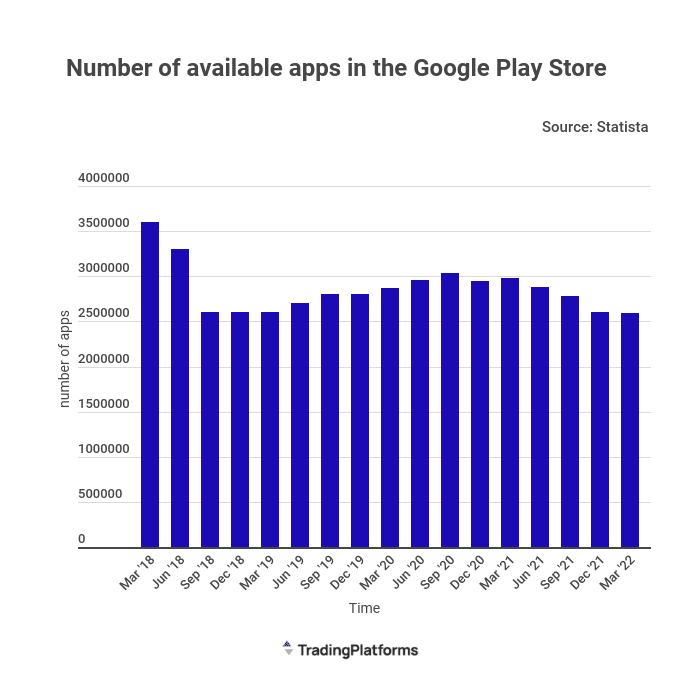 There are now around one million fewer apps on the Google Play Store than four years ago, according to a new analysis from tradingplatforms.com.
Last month, the store had around 2.6 million apps, down 28% from 3.6 million apps in 2018.
This drop is largely due to Google getting rid of apps that violate its terms and conditions.
Developer standards obligate them to adhere to its data policies which promote transparency for user data.
As of 2015, the store has been using both human reviewers and AI tools to weed out malicious and non-compliant apps.
"Google owes its customers the duty to protect. Its Play Store is teeming with apps that could interfere with the proper functioning of users' devices. Some could even jeopardize the security of users who download them. This reality makes such cleanups inevitable," said Edith Reads at StockApps.
Google Play listings mean it is the largest app marketplace, followed by Apple's App Store which has over 2.3 million apps.