Google has launched various features for search-based shopping as part of its virtual "Search On" event.
The features aim to help people shop and learn online using augmented reality.
In a blog post, the company explained that as people adjust to a new reality of using online learning and shopping more frequently, the search engine wants to make it easier to solve user and shopper queries.
With Lens, users can already search for items using their camera lens from across 15 billion recognisable items. That's up from 1 billion two years ago.
Lens can also be used to translate pages.
"If you're a parent, your kids may ask you questions about things you never thought you'd need to remember, like quadratic equations. From the search bar in the Google app on Android and iOS, you can use Lens to get help on a homework problem. With step-by-step guides and videos, you can learn and understand the foundational concepts to solve math, chemistry, biology and physics problems."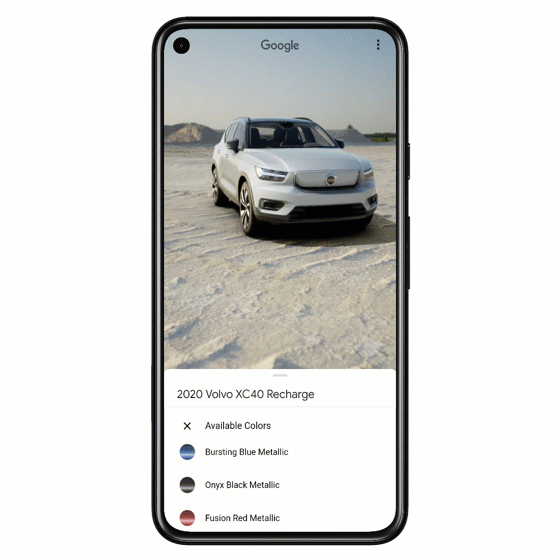 Its AR engine makes it easier to understand concepts and explore lessons.
At the same time, the company said that Lens can be used to shop. Simply hold up your camera to an item and let Google find similar items online.
Using Style Engine technology, it matches the pattern of say an item of clothing to similar items online.
It is also experimenting with a showroom feature for cars so buyers can check out different car models and colours. Brands such a Volvo and Porsche are the first to trial the engine.