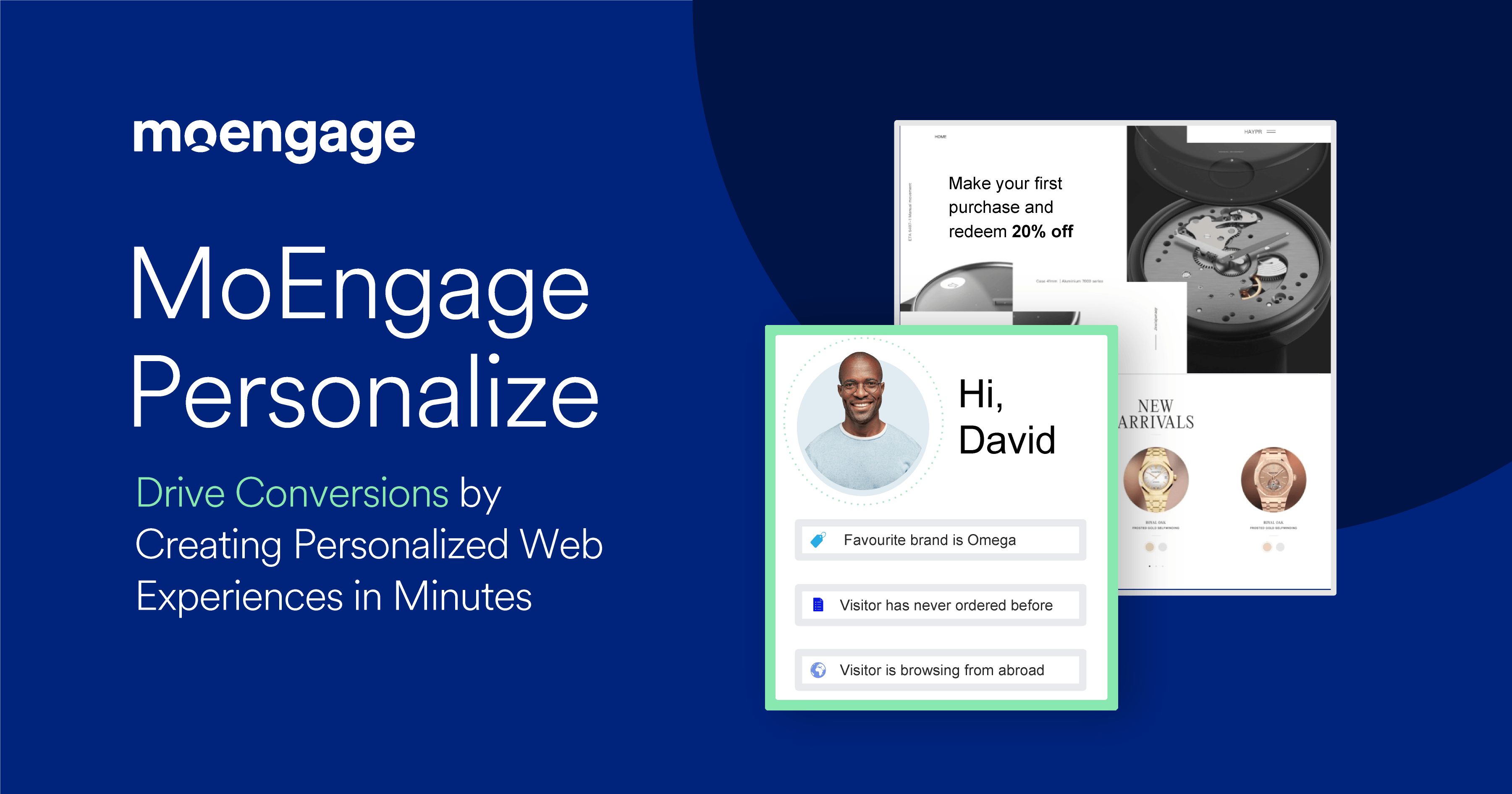 Did you know that 80% of customers are more likely to go with a brand that personalises experiences and offers? Or that 92% of customers expect their online shopping experience to be personalised to their needs? Customers today want to feel like they are getting a personalised experience, and brands that don't do this risk losing and not getting these customers.
Experiences enable marketers to tap into the power of data and personalise web experience for each customer according to their behaviour, preferences and affinities – even for anonymous users. This enables brands to provide customers with highly relevant experiences at every stage of their journey.
MoEngage Web Personalize is a no-code web personalisation product, which means it is easy for marketers and product owners to build and implement. It boosts team productivity while increasing conversion. You can personalise and publish multiple website components such as text, images, banners, sections, CTAs, and buttons in minutes.
Why Web Personalize?
Boost Opportunities to Engage, Convert, and Retain: Display relevant website content to visitors based on their cart activity on the homepage, category pages, or product pages.
Shorter Sales Cycles: Personalise every aspect of your website in minutes without relying on your design or development teams.
Create Relevant Experiences for Customers and Unknown Visitors: Create dynamic experiences based on entry points. These entry points can be based on traffic sources such as email, SMS, or ad campaigns.
Run Campaign Experiments to Improve Conversions: A/B test campaign content, graphics, product recommendations, banners, cart activity, and geolocation to maximise revenue.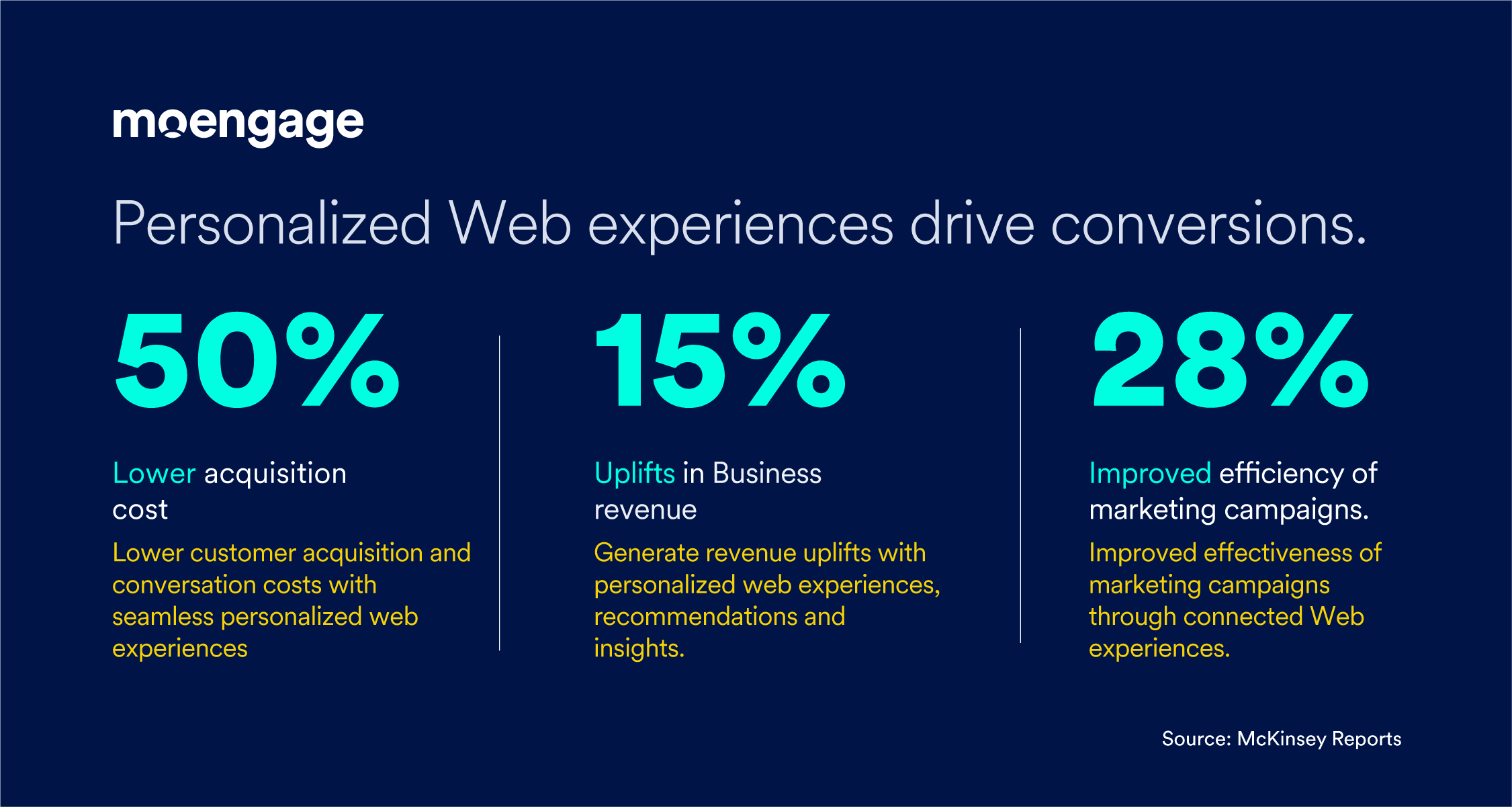 Want to find out more about MoEngage and Web Personalize? Request a demo form here and we will get back to you.