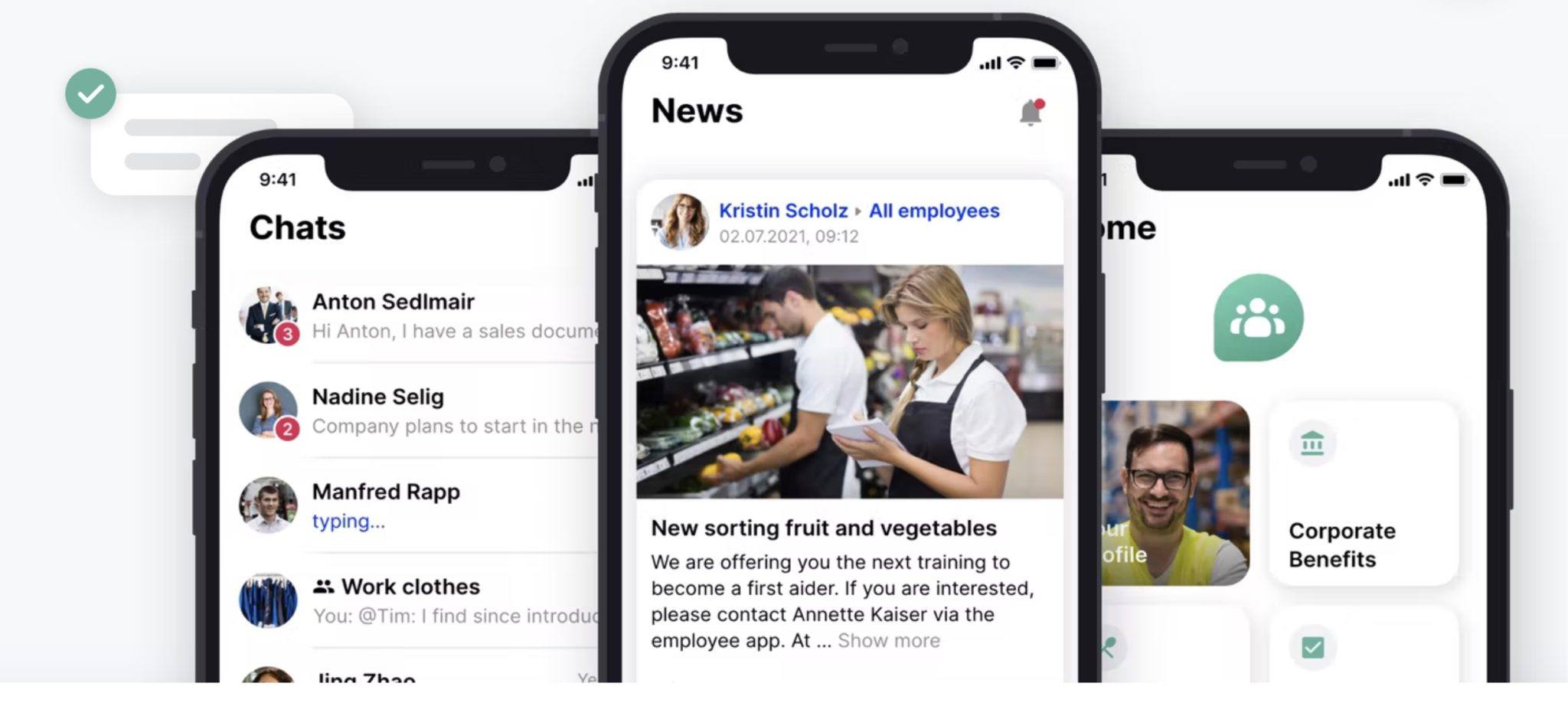 Flip, a social app for frontline workers to communicate with one another, just secured $30 million in funding, led by Notion Ventures and Berlin-based fund HV Capital.
Flip has been designed as a way for workers and management to stay in touch and even manage HR activities like shift swapping. 
The app features a personalised newsfeed and individual or group chats.
With some 80% of the global workforce not working with computers but most owning a smartphone, employee communication apps are making it easier for companies to check in with their staff.
Based in Germany, the company plans to use the funding to break into new markets beginning with the UK and expand its pool of talent.
"Flip offers a chance for every deskless employee to truly participate in their own company's communication process. There is huge potential in actively integrating these employees," said Jos White of Notion Ventures.
The company said its sales revenues were up by a factor of six and it has quadrupled its headcount. 
"Deskless workers are at the core of industrial and retail companies, as critical drivers of efficiency, productivity and in some cases, customer relations. Investing in effective employee communications and overall company culture, is, therefore, a fundamental element for companies looking to gain competitive advantage," added angel investor Matthias Müller.