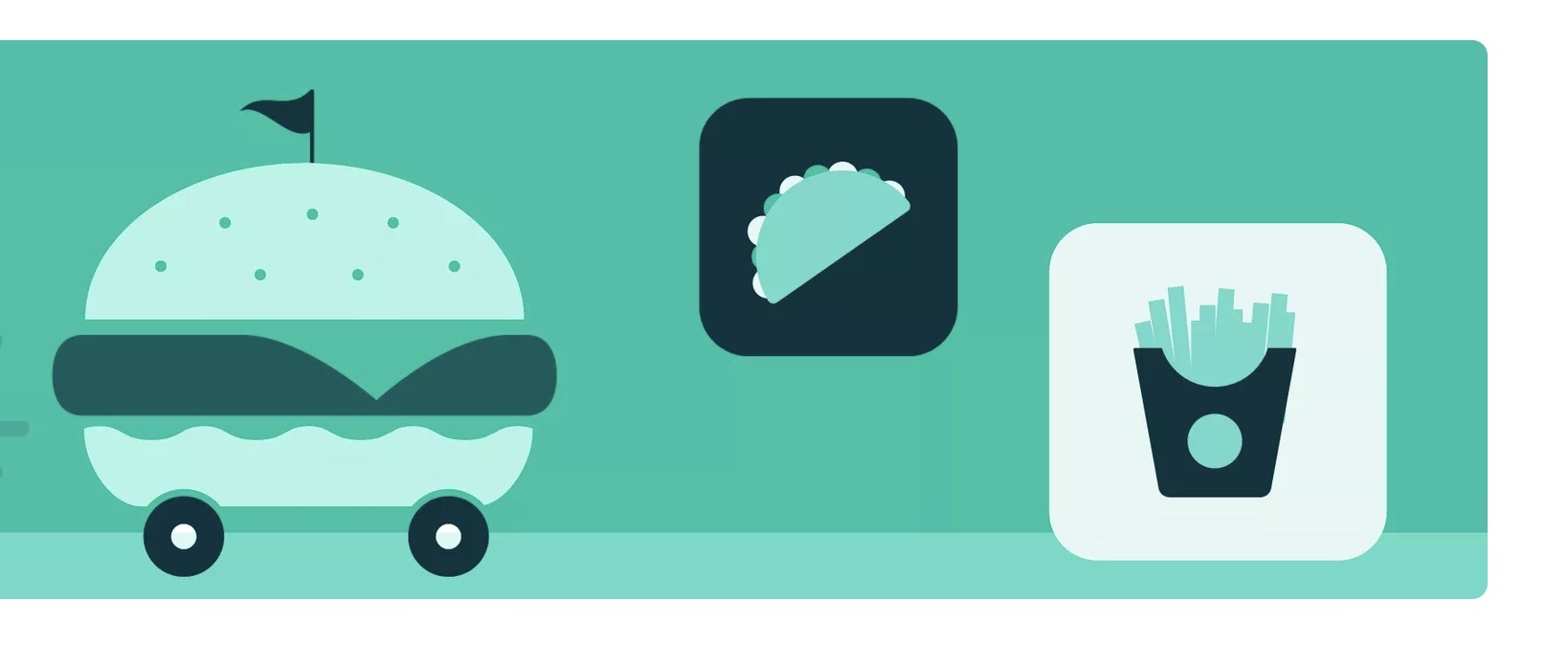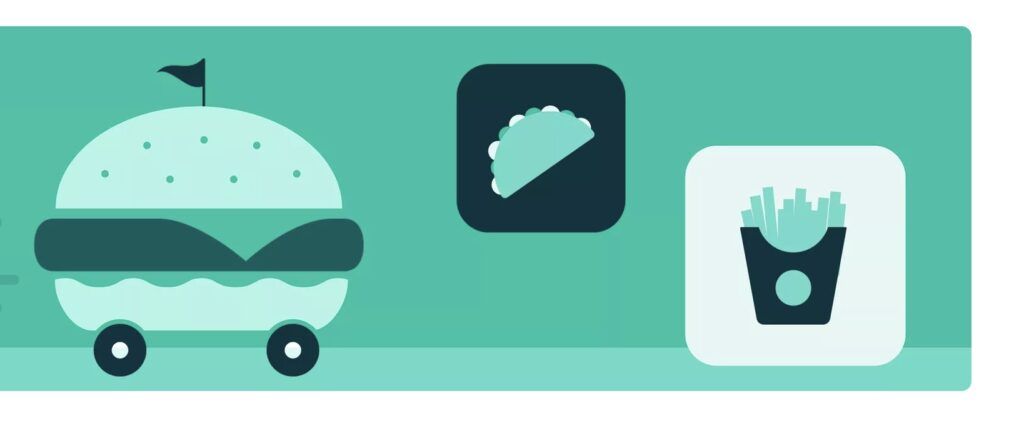 2020 was the year for food delivery apps as more people under lockdown restrictions turned to their mobile devices to order food online. However, as lockdowns lifted consumers have returned to in-person dining at restaurants and economic headwinds might mean customers are spending less. Despite this, global installs of food delivery apps in 2022 were higher than in 2020, according to new data from Adjust. 
Food delivery installs higher than expected
Installs of food delivery apps were 5% higher in 2022 compared to 2020 and up 34% over 2019. In the EMEA, food delivery app installs jumped 45% between 2020 and 2021 and dropped slightly in 2022. However, they've remained 26% above 2019 levels which shows that consumers have jumped on the food delivery trend. Installs in North America rose 29% over 2021 and have been 52% higher this year than in 2019.
Food delivery app installs 2020-2022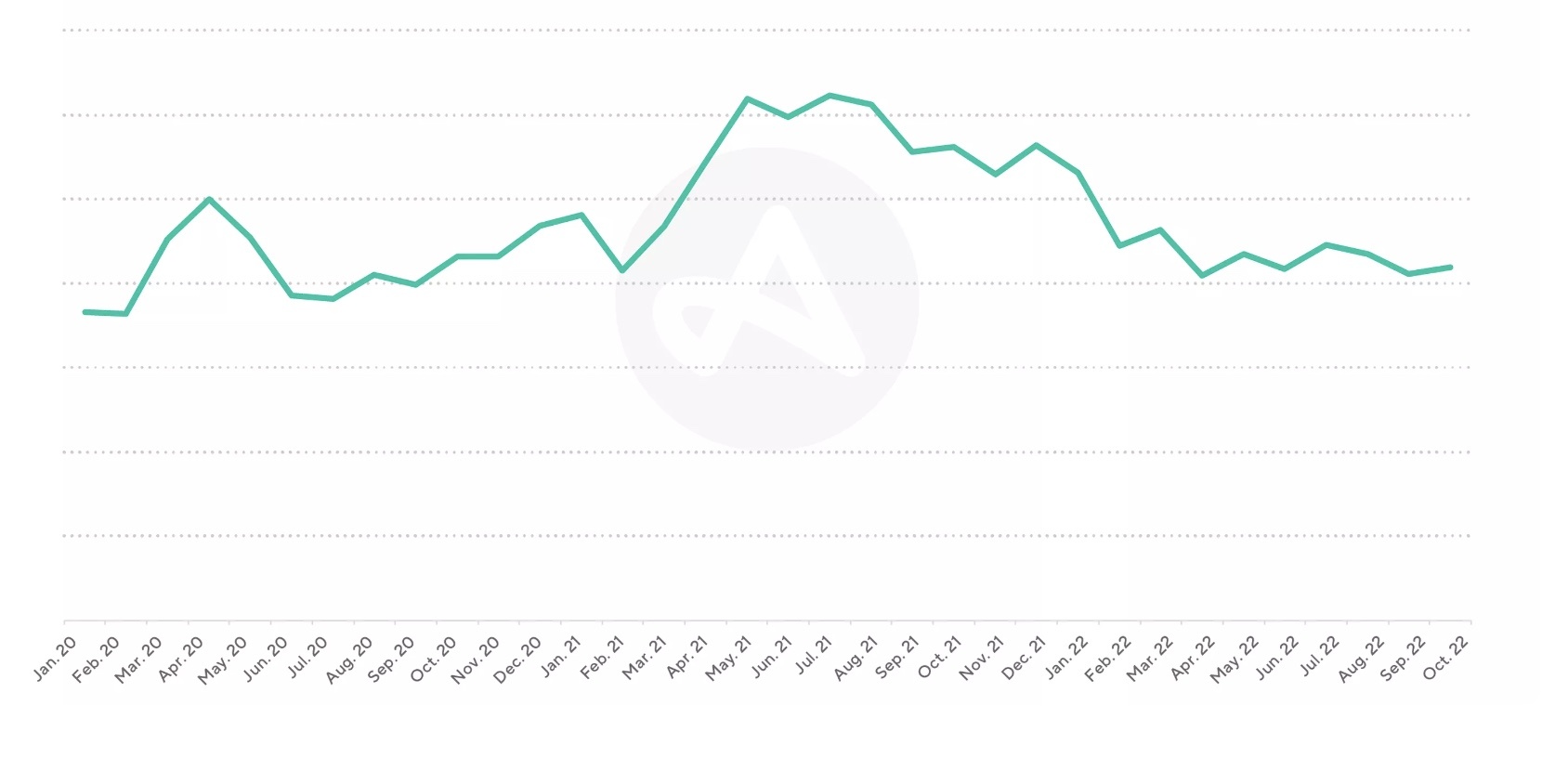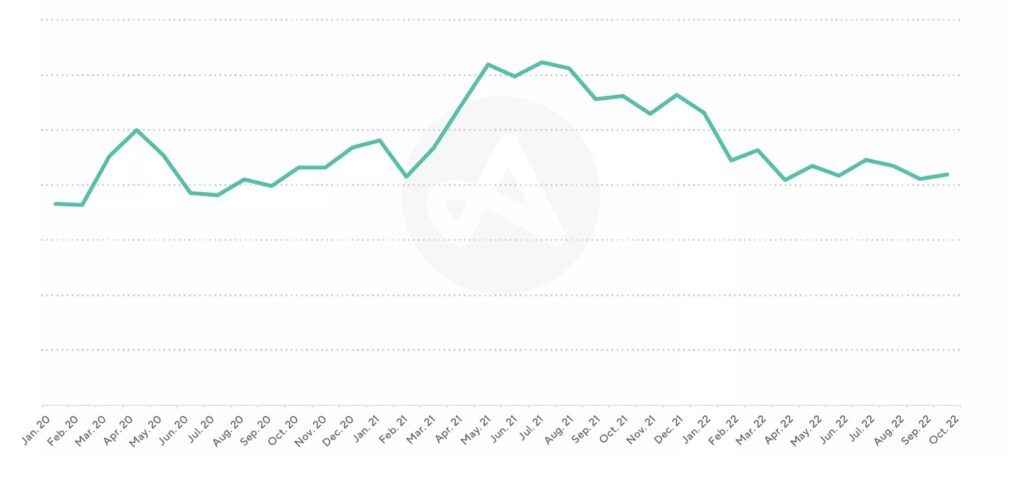 Source: Adjust
Users are spending more time in food delivery apps
Impressively, sessions in food delivery apps rose 58% year-on-year in 2021 and jumped another 3% in 2022. This means food apps have been largely able to retain their pandemic users. Global sessions grew a whopping 212% between 2019 to 2022. 
Regionally, North America saw the most impressive growth in food apps (77%) in 2021 and another 20% in 2022. In EMEA, food delivery app sessions jumped 48% from 2020 to 2021 and 3% in 2022, signalling that ordering meals in-app has become a major fixture in people's lives. 
Food delivery app session growth by region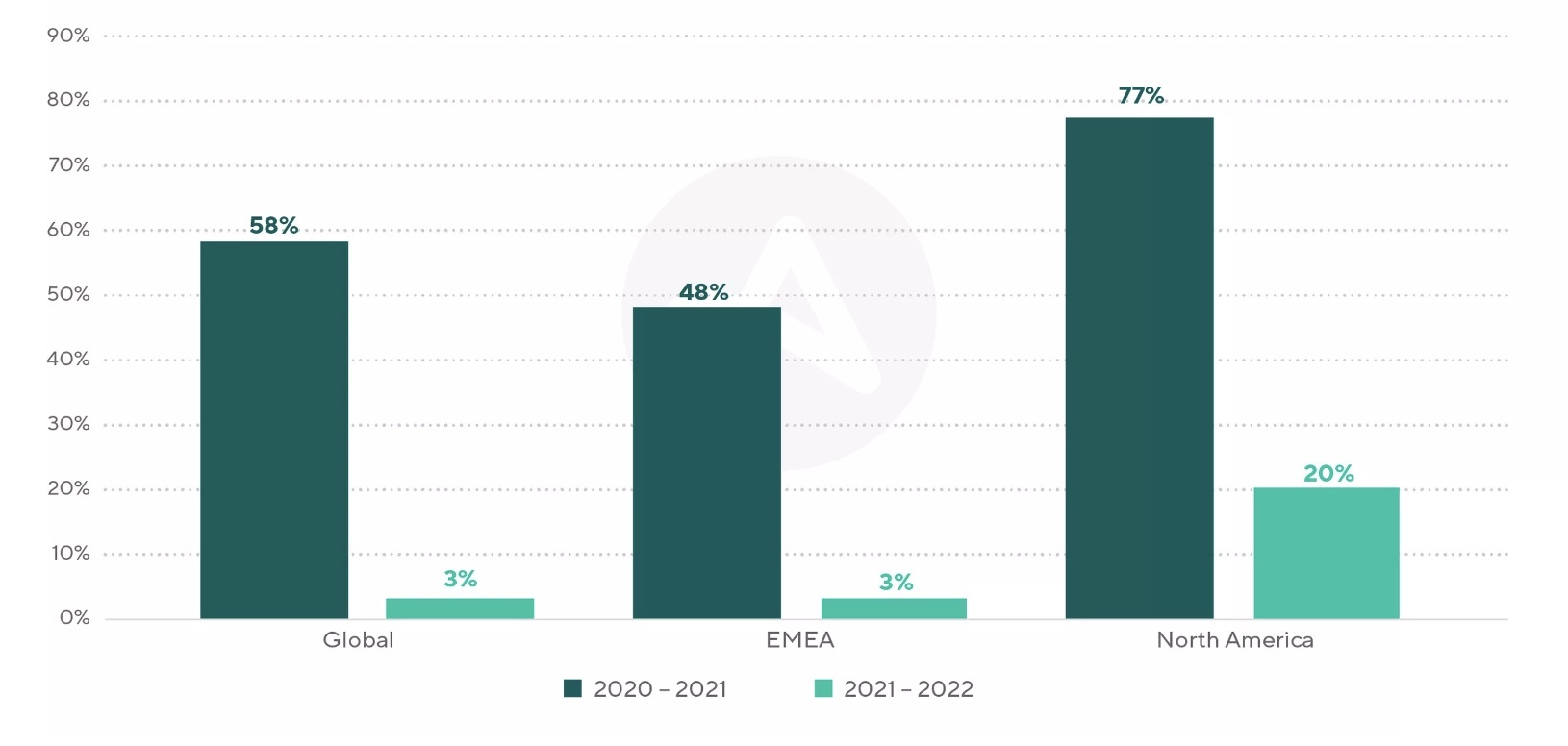 Source: Adjust
Session lengths were also up, jumping to 16.07 minutes in 2022, up from 12.7 minutes in 2020.
However, grocery delivery apps aren't enjoying the same fate as consumers appear to be cutting costs due to skyrocketing inflation, delivery fees and service charges. Americans spent 26% less on grocery delivery in 2022 compared to 2020.
Key takeaways
Installs of food delivery apps were 5% higher in 2022 compared to 2020 and up 34% over 2019
Sessions in food delivery apps rose 58% year-on-year in 2021 and jumped another 3% in 2022
Session lengths jumped to 16.07 minutes in 2022, up from 12.7 minutes in 2020