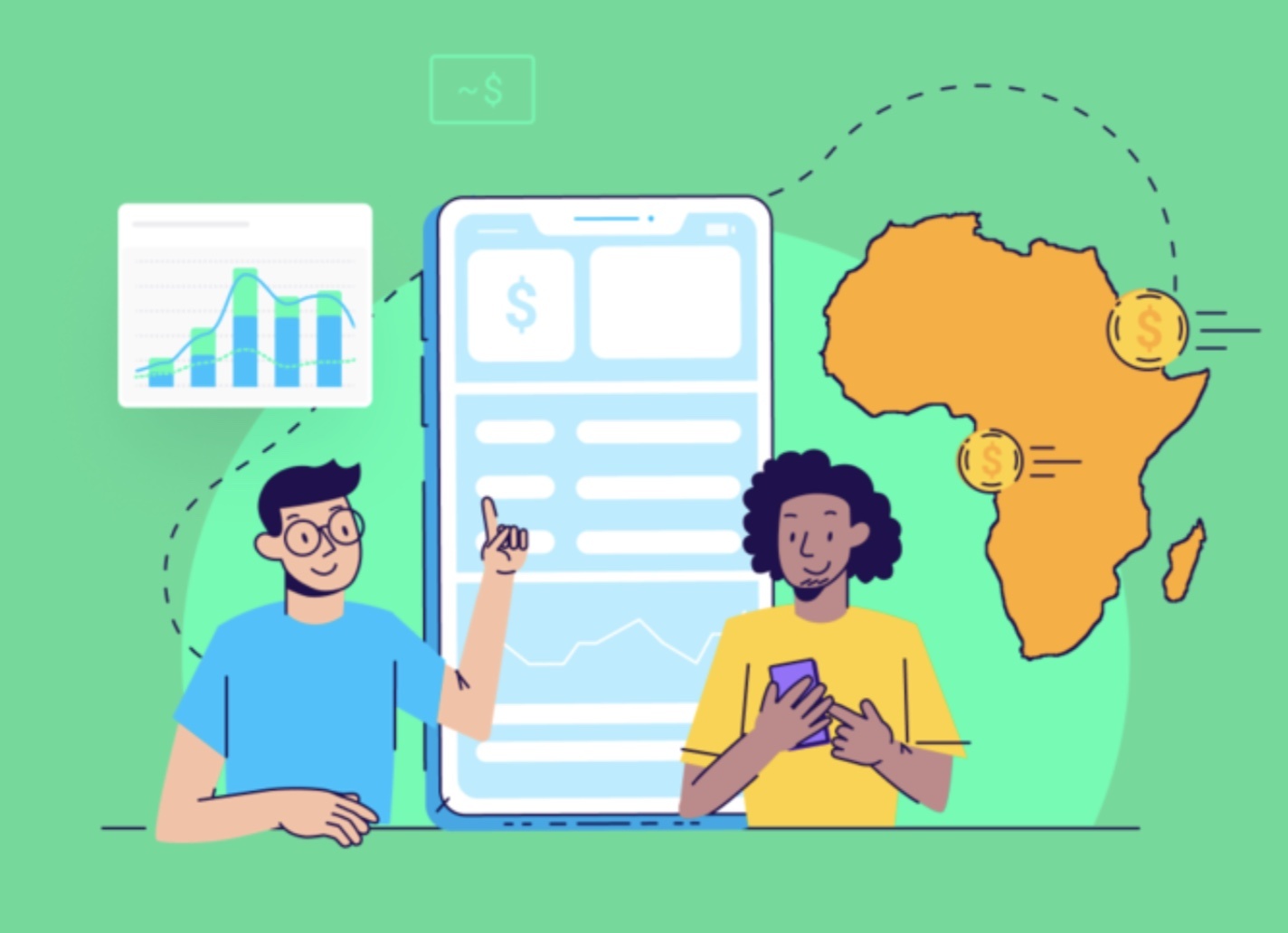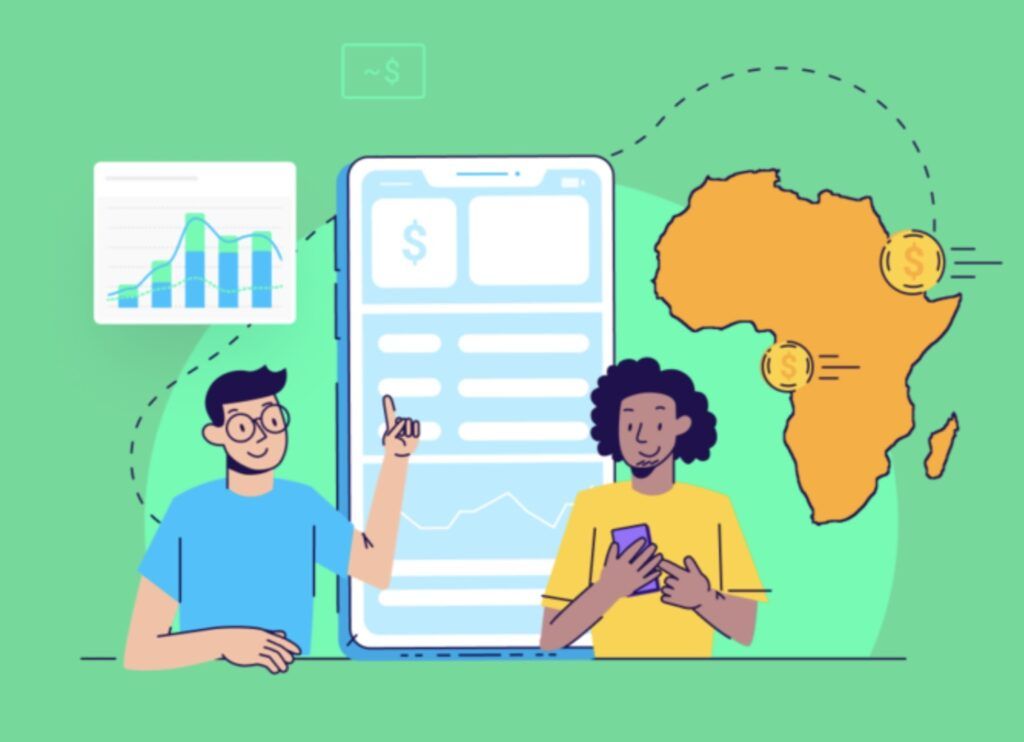 Installs of finance apps have grown 25% across Africa, according to the latest report from AppsFlyer and Google. Based on an analysis of 140 million installs across 3,000 finance apps, the report sheds light on the rising interest in managing finances using apps to navigate economic uncertainty. 
Finance app installs spike in Africa
The African countries leading the rise in finance app installs are Ghana, Nigeria, Kenya and South Africa. Ghana saw installs of finance apps spike by 200%, followed by Nigeria at 33%. Kenya recorded a 5% growth while South Africa declined by 11%. 
Ghana finance app installs 
Source: AppsFlyer
Among the top Google search trends between May 2021 and 2022 were lending and currency conversions, hinting at the uncertainty of the economic situation. 
South Africa recorded a 700% rise in search intent for "grant status" and "payment date", and a 51% increase in intent for "loan application searches". Similarly, "currency conversion" searches rose 74% in intent. 
Nigeria recorded a 68% search intent for "loan app" while in Kenya people searched for "currency conversion" (52%).
Overall finance app install trend by platform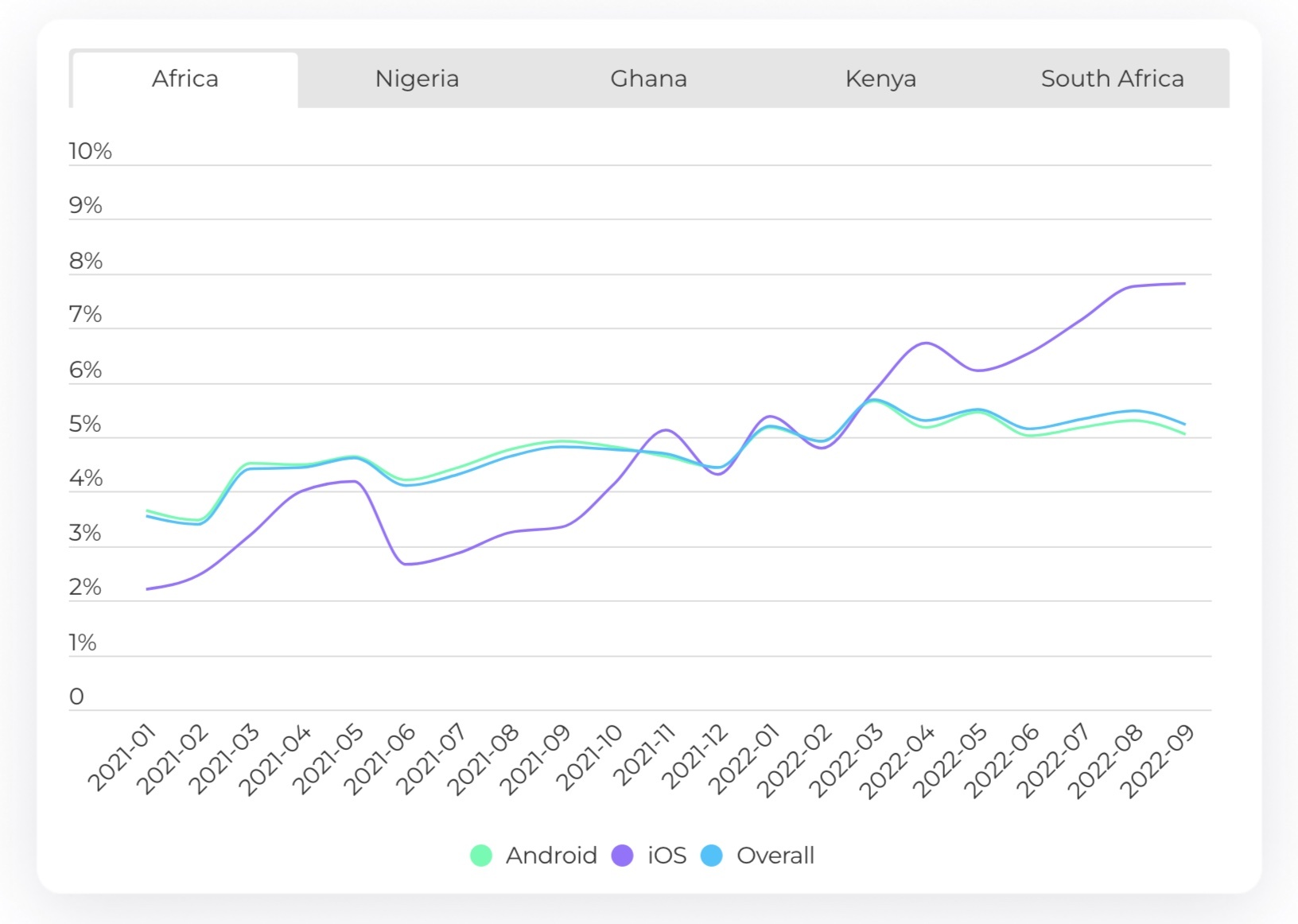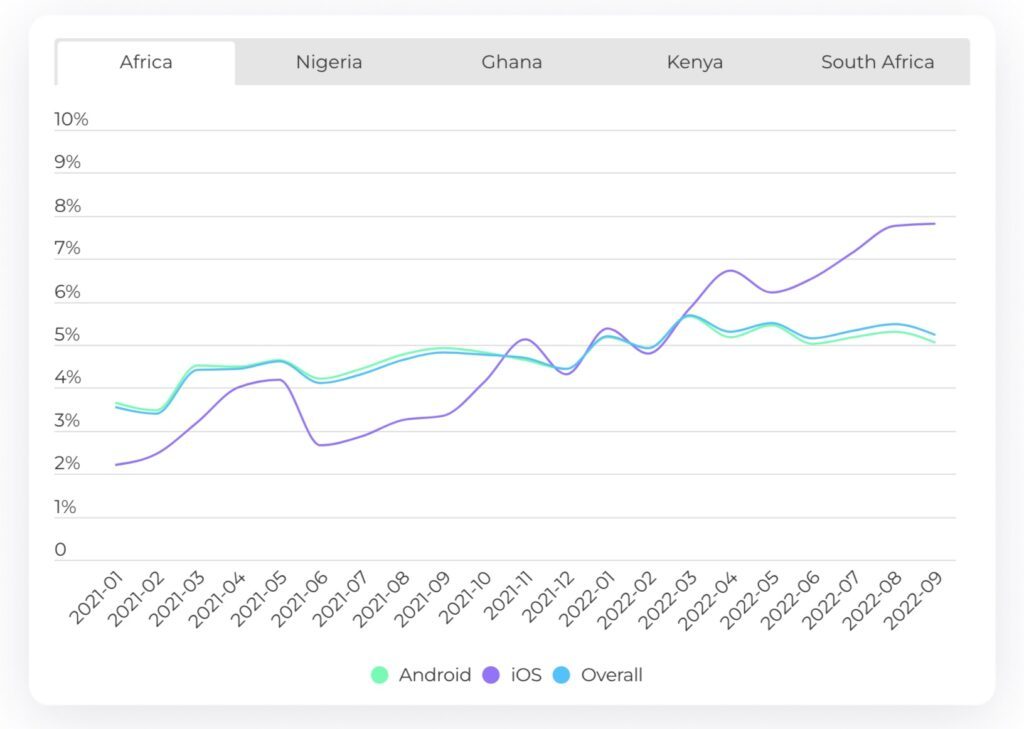 Source: AppsFlyer
App marketers are taking note
The rise in app installs correlates to an increase in app install ad spending across Africa. App install ad spending for finance rose a total of 3% and represented around 87% of total spending across the continent in 2022, compared with the previous year. 
Marketers up remarketing efforts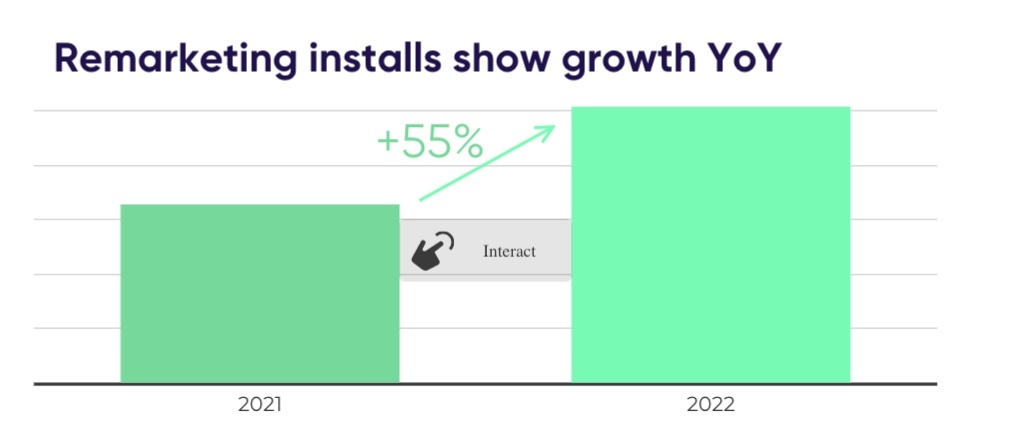 Source: AppsFlyer
There was a 45% rise in finance app install ad spending on Android devices as marketers ramp up budgets to acquire new users and reengage existing ones. Installs from remarking campaigns surged by 55%. 
"When we look at Google's search trends, it's clear that financial uncertainty is weighing heavily on many people across the continent," said Lizzie Kondowe, Africa Apps Lead, Google. "We're seeing more and more apps come to market that aim to solve these problems, and so it's no surprise to see installs rising. We're proud to be working alongside AppsFlyer, to bring marketers the insights and tools they need to grow their apps."
Key takeaways
Installs of finance apps rise 25% across Africa,
Ghana saw installs of finance apps spike 200%
Marketers ramp up app install ad spending of finance apps by 45%