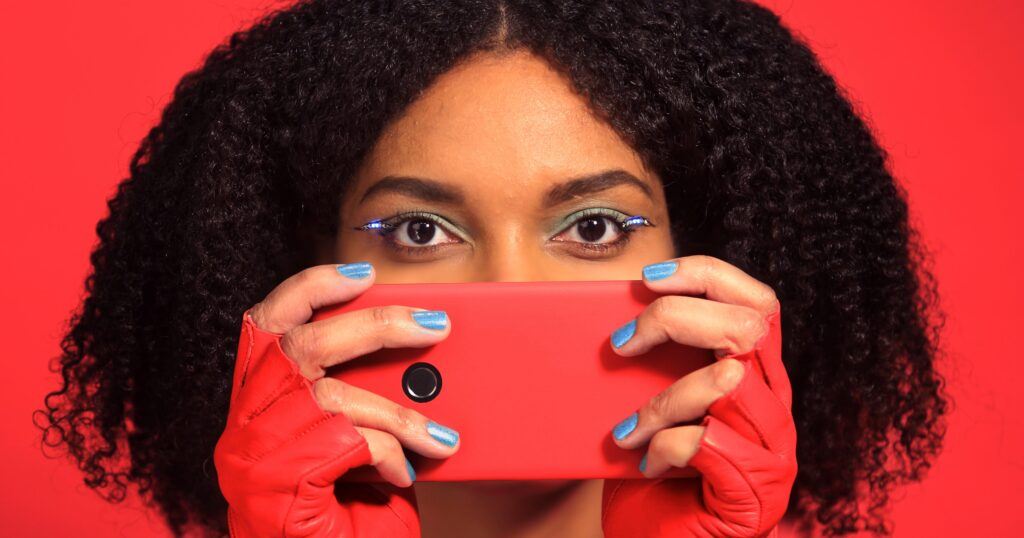 Female gamers now account for 37% of total gamers in Asia. That's according to the latest report from Asian game market analytics firm Niko Partners. Let's take a closer look.
Gaming is for everyone
Female gamers comprise more than a third of gamers in Asia, making them a force to be reckoned with. According to the latest research from Niko Partners, female gamers are growing at a rapid rate of 11% per year. This growth outpaces that of new male gamers, indicating the tremendous potential this market holds.
Currently, mobile gaming dominates among female gamers in Asia. However, PC and console gaming have ample room for growth. This presents exciting opportunities for developers and publishers across all three platforms to tap into this thriving market segment. With the right strategies, the industry can cater to the diverse preferences of female gamers and unlock their full potential.
Top game genres among female gamers in Asia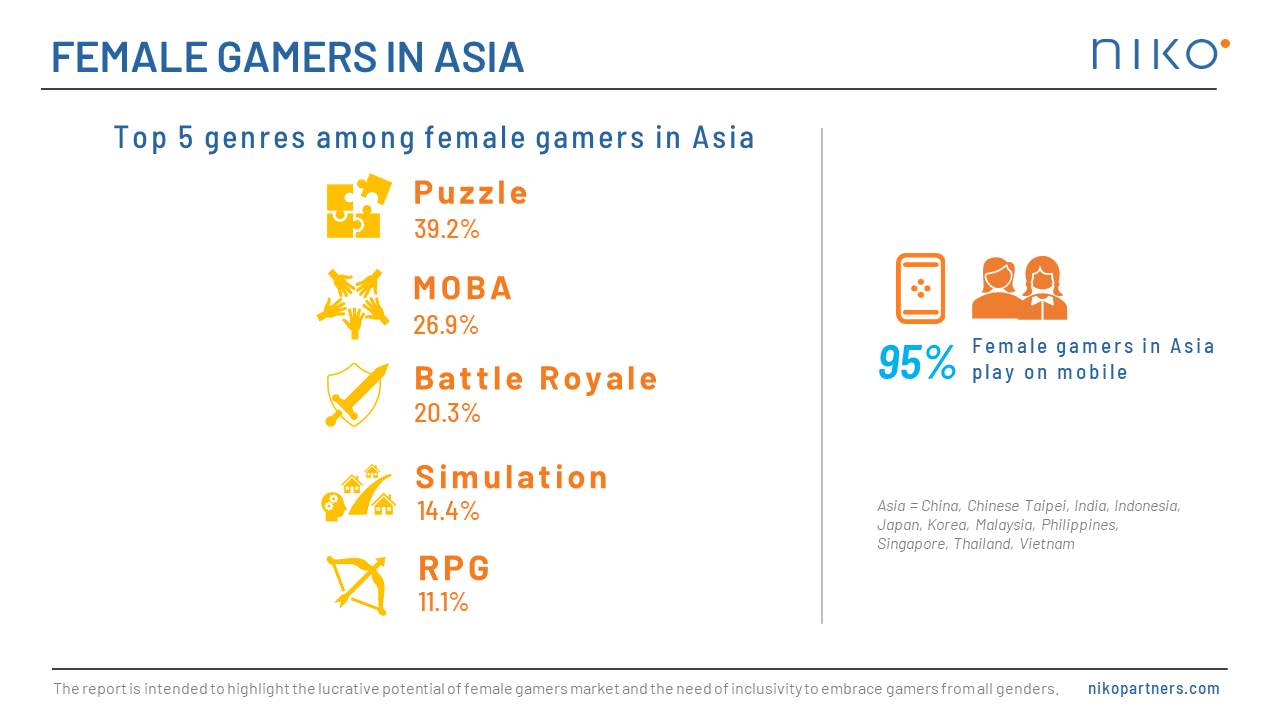 Source: Niko Partners
The market for female gamers in Asia is also not just limited to casual gaming, as there's a growing presence of female Gen Z gamers venturing into competitive games and esports genres. This shift presents an opportunity for monetisation and growth within the female gaming community.
Room for improvement in revenues
The report also finds that while female gamers contribute approximately 23.5% of total revenue in the Asian games market, there's room for expansion in the coming years. As the female gamer market steadily approaches parity with their male counterparts, revenue generated by female gamers could more than double.
Esports, in particular, can play a pivotal role in driving engagement and financial investment among female gamers. Women who actively participate in esports through activities like live streaming, competing, or playing esports games demonstrate a higher propensity to spend money and time on gaming content.
Furthermore, the findings indicate that over half of gamers expressed dissatisfaction with the portrayal of women in games. There is a pressing need for a more diverse representation of female appearances in avatars and characters.
The gaming community as a whole must work towards addressing gender discrimination and combating negative online interactions to create a more inclusive environment for female gamers.
By embracing the evolving interests and needs of female gamers, the industry can tap into their significant potential and foster a more inclusive and diverse gaming landscape.
Key takeaways
Female gamers in Asia comprise 37% of total gamers, growing at 11% annually, outpacing new male gamers
Esports can drive monetization and growth among female gamers who are more likely to spend money and time on gaming content
Over 50% of gamers are dissatisfied with how women are portrayed in games, calling for improved diversity and reduced gender discrimination