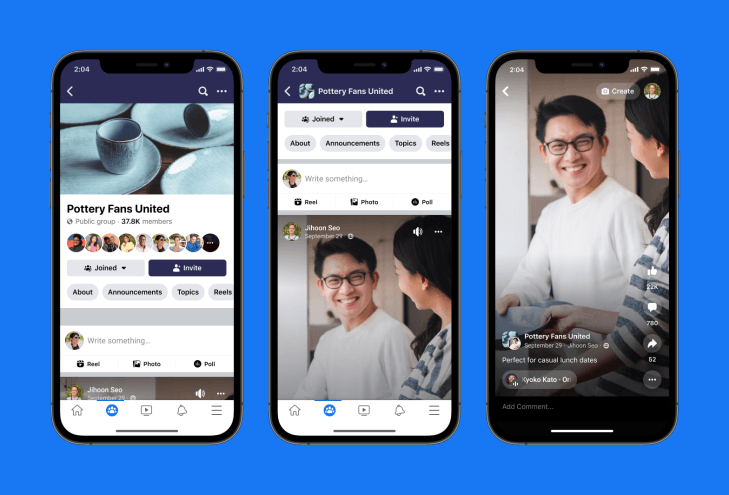 Facebook officially launched Reels to over 150 countries worldwide, following the initial rollout of its creator video platform in the US last year. 
Instagram users will already be familiar with the feature available on iOS and Android. 
Reels makes it easier for creators to earn money and use creation tools to make their videos. 
The Reels Play bonus programme pays up to $35,000 to eligible creators. Other monetisation features include in-video ads and fan support. 
Reels Overlay Ads on Facebook will now be added to the US, Canada and Mexico. Support for additional countries is being made available over the coming weeks. 
Creators enrolled in Facebook's in-stream advertising program will be automatically eligible to monetise their Reels. 
Facebook is making use of two main ad formats: banner ads and static image ads. 
At the same time, the social network is adding Publisher Lists, Blocklists, Inventory Filters and Delivery Reports for Banner and Sticker Ads in Facebook Reels for advertisers to have more control over their ad placements. 
It also added some new editing features such as Remix and increased the maximum length of Reels to 60 seconds. 
The network promised it would add Reels to Stories and the news feed as well as other locations soon.