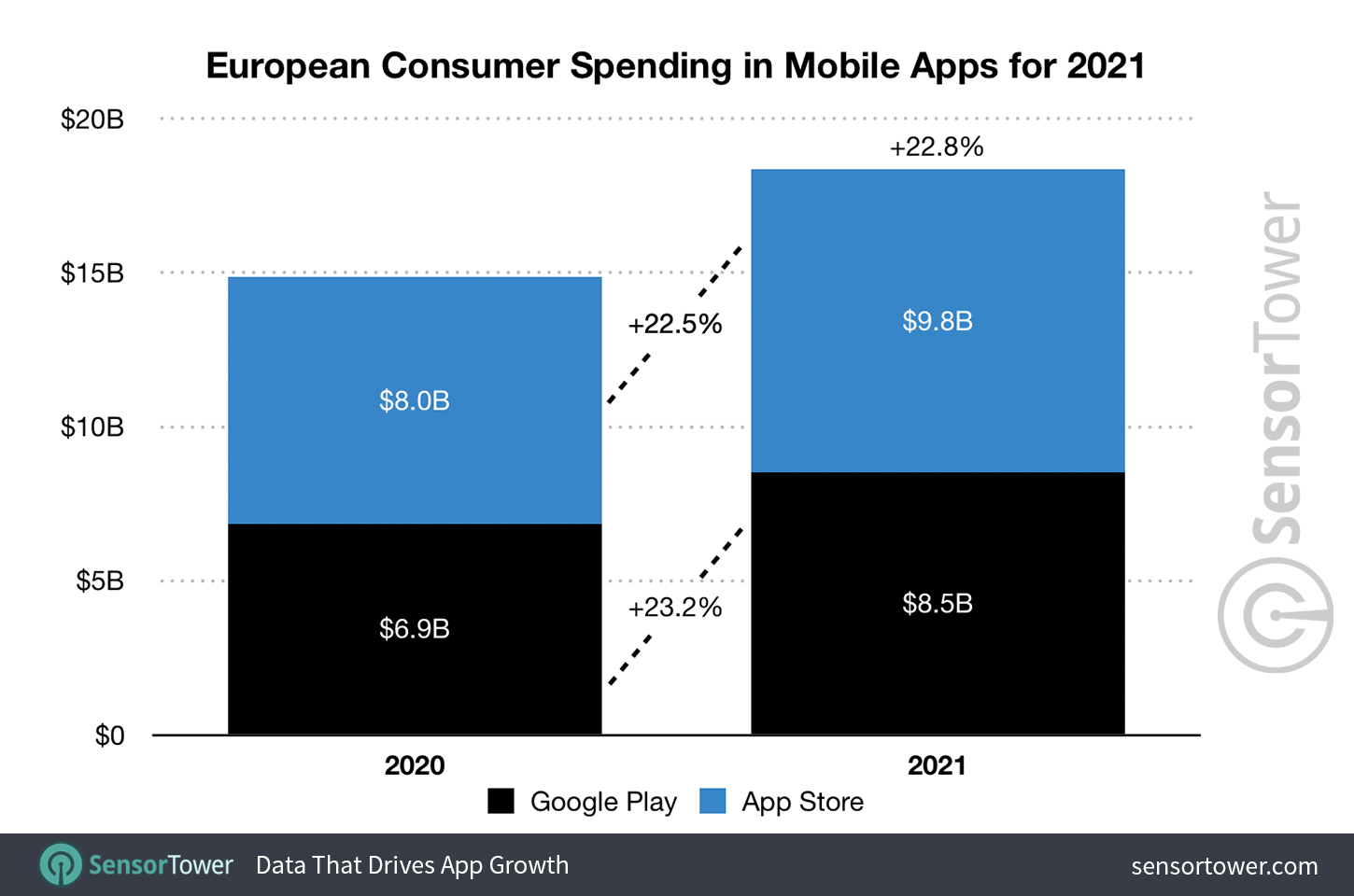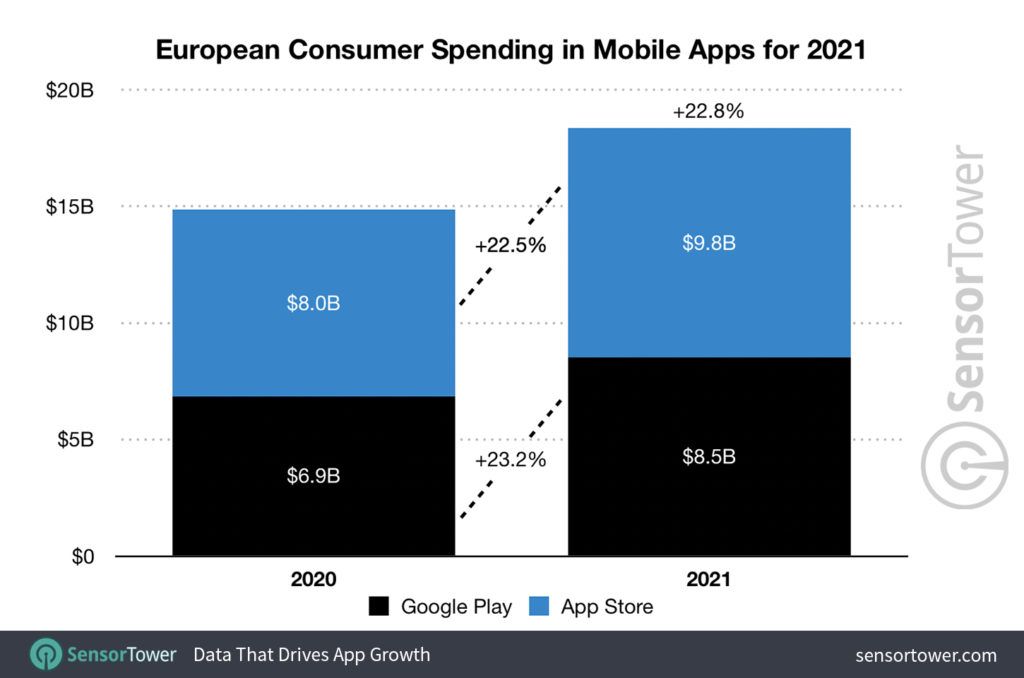 European app users spent approximately $18.3 billion on the App Store and Google Play in 2021, according to Sensor Tower data.
That's an increase of 22.8% over the previous year and considers in-app purchases, subscriptions and premium app purchases.
The ongoing COVID crisis has undoubtedly had an effect on the continued demand for apps throughout 2021 in Europe.
Spending in the region accounted for 14% of global mobile app revenues that reached a whopping $131.6 billion.
The majority of spending was driven by the App Store at $9.8 billion – a rise of 22.5% (accounting for 53.5% of overall spending) while Google Play revenues grew 23.2% to $8.5 billion (46.5% of total spending).
In terms of downloads, the stores combined saw 27.4 billion installs which was down almost 4% from 2020.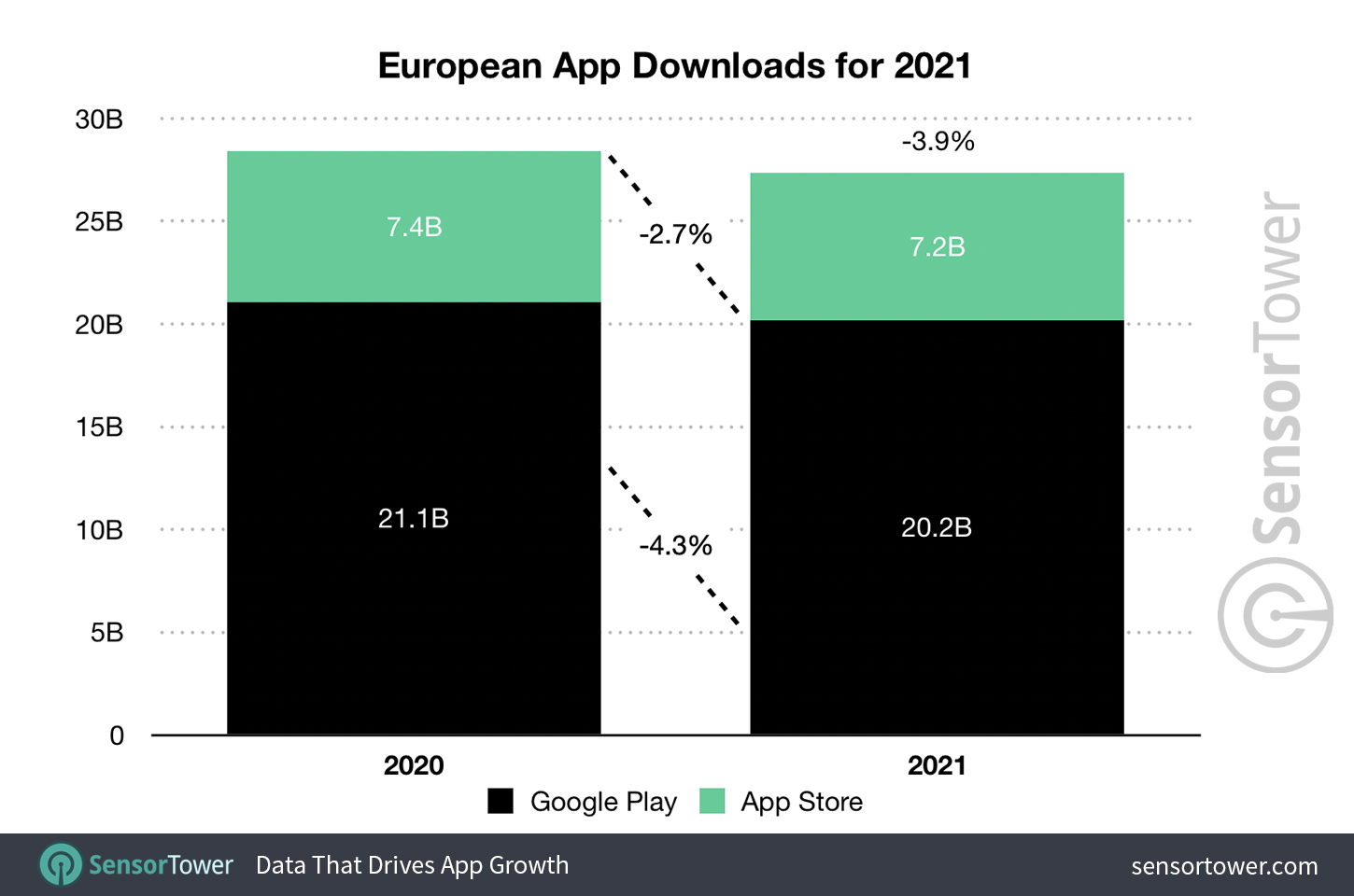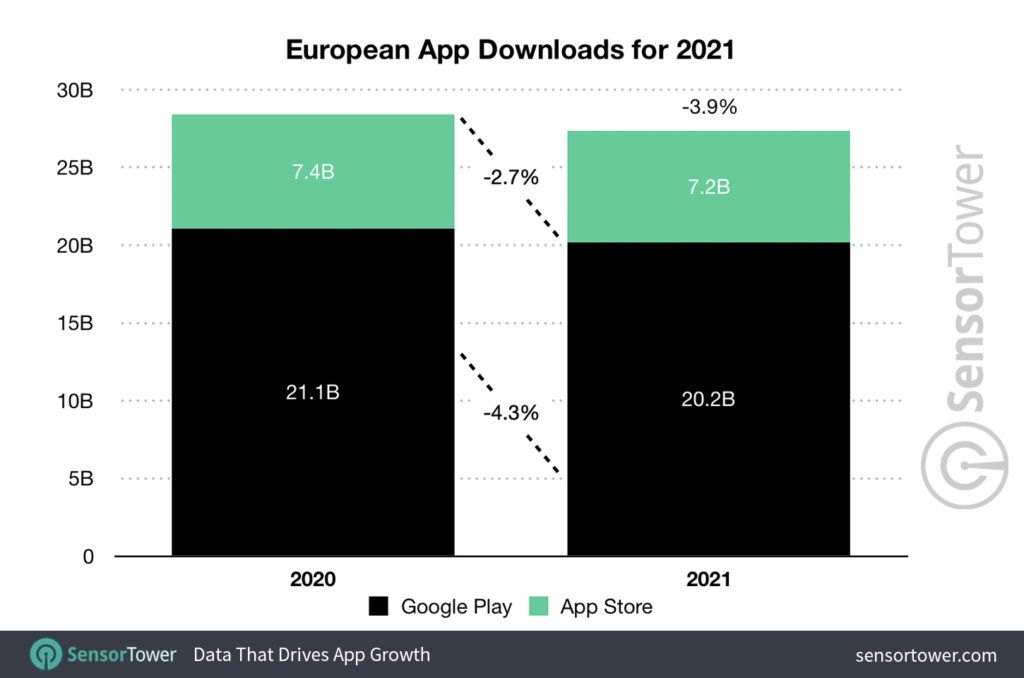 Google Play drove a higher number of installs compared to the App Store, accounting for 73.7% of downloads.
The country that drove the highest app revenues last year was the UK at $3.5 billion in user spending followed by Germany and France.
However, the majority of downloads were seen in Russia with 5.9 billion installs, down 2.5% from 2020, followed by Turkey at 3.9 billion downloads (down 1.5%).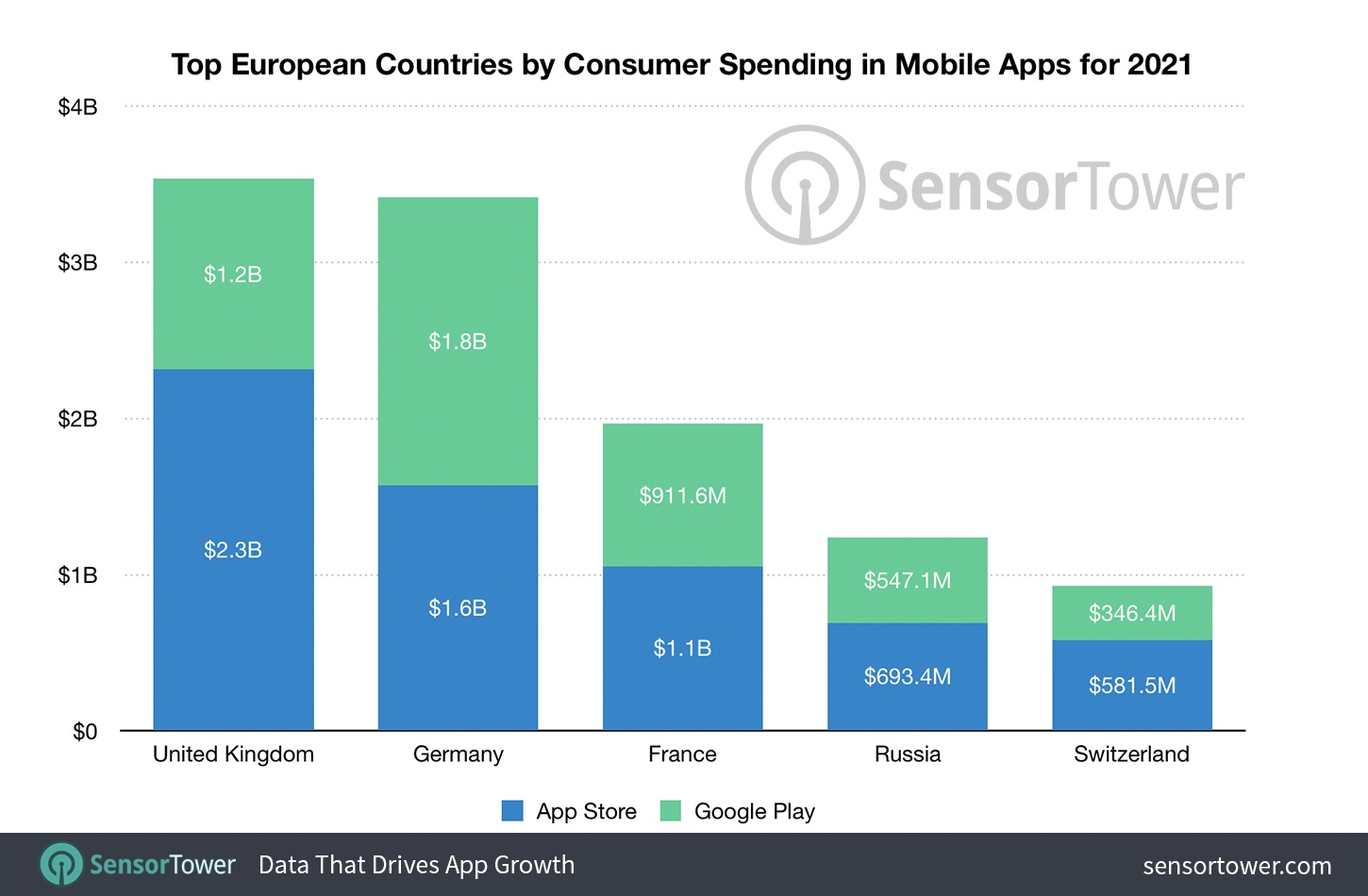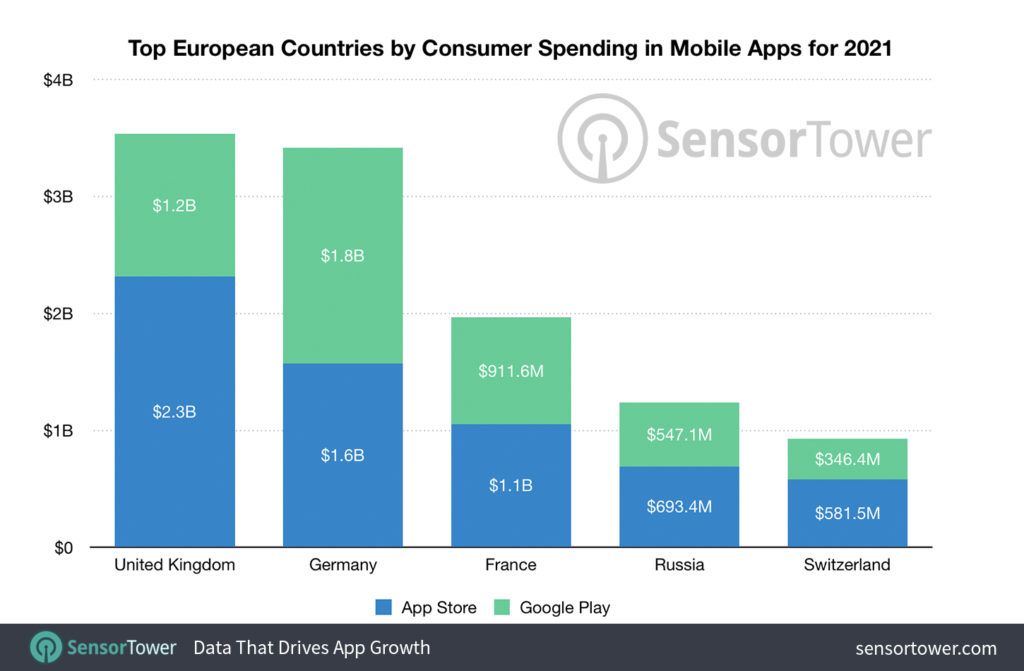 Not much has changed when it comes to the top grossing apps. Tinder still retains the top spot at $392 million in user spending, followed by Disney+ and TikTok.
TikTok was the most downloaded app in Europe, followed by WhatsApp and Telegram.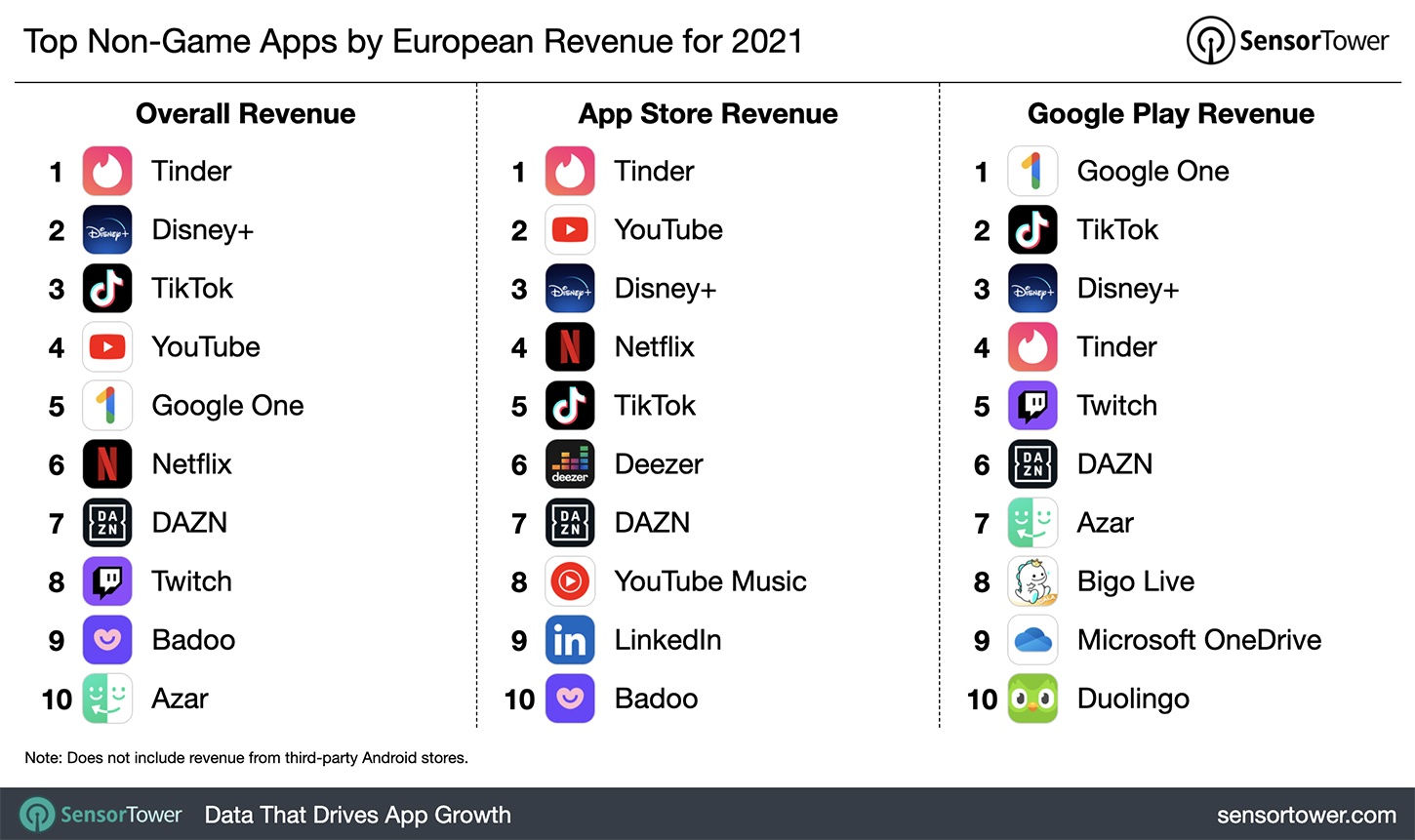 Mobile games hit $11.2 billion in Europe in 2021, an increase of 16.7% and games accounted for 61% of mobile app revenues. While that's an impressive feat, it's slightly down from 64.8% in 2020.
Game downloads fell 4.8% in Europe from 12.5 billion in 2020 to 11.9 billion in 2021.
The report notes that while some key trends of the 2020 pandemic have persisted and entertainment and social network apps benefited massively, other areas such as games are gradually recovering to pre-pandemic levels.