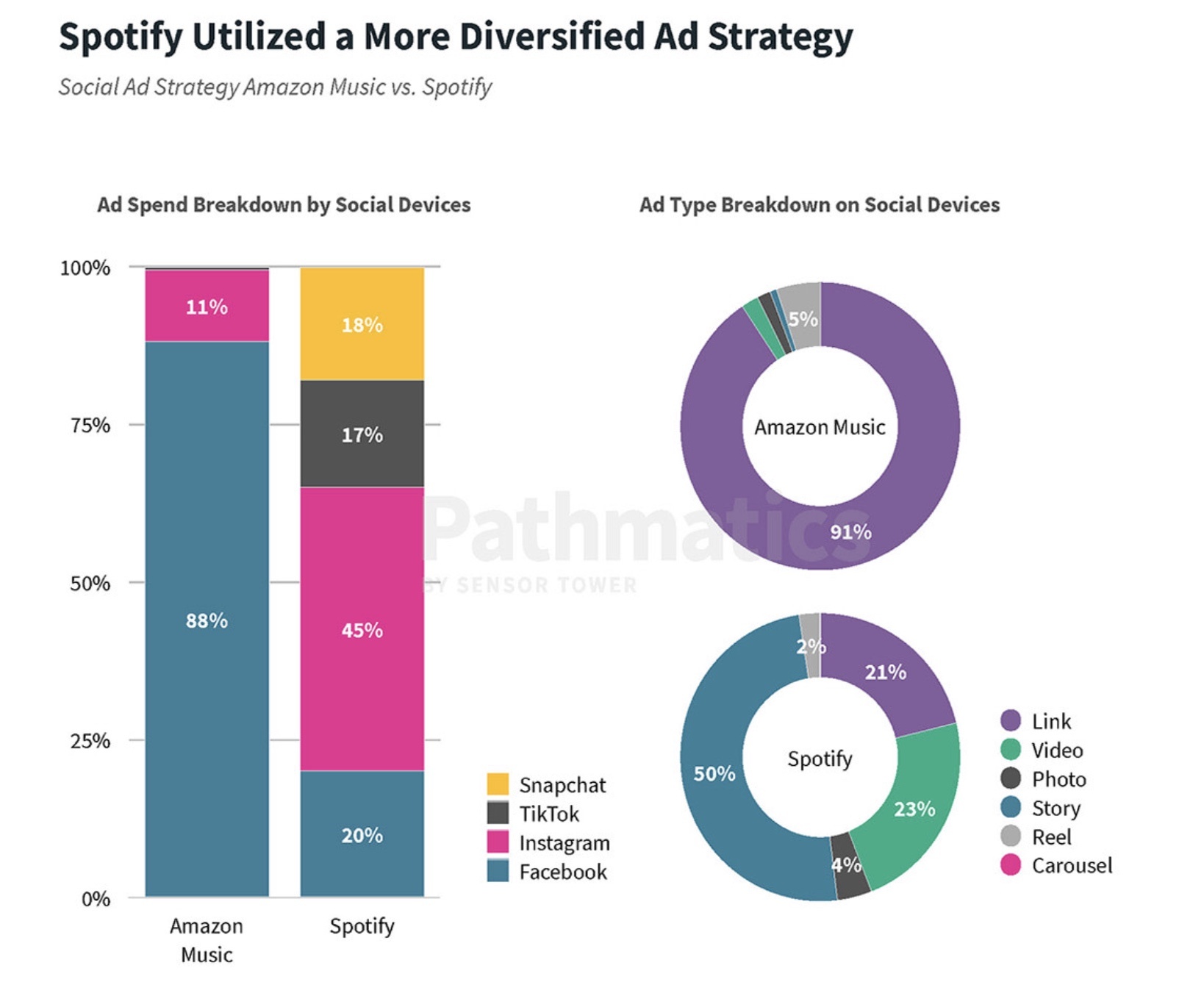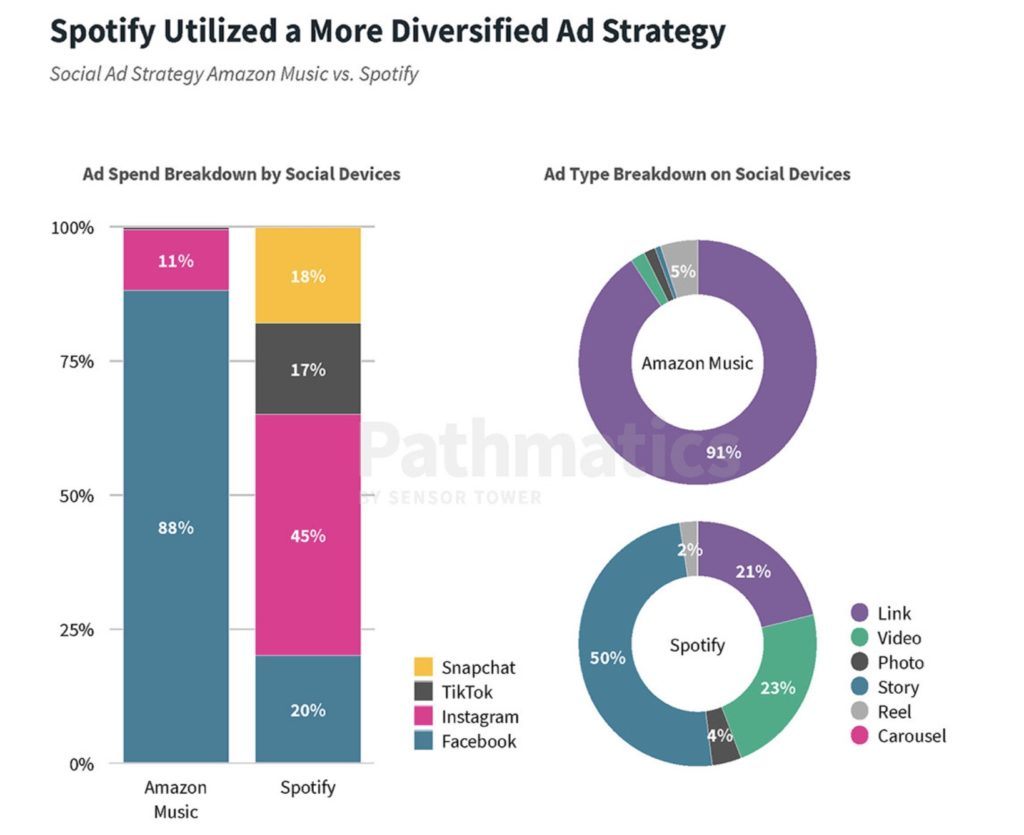 Social media is now a crucial tool to connect people around the world and help families and friends stay in touch. During the summer of 2022, European advertisers spent around $1.5 billion a month on social channels, according to research from Sensor Tower.
Spotify advertises across more diverse range of social channels
Spotify and Amazon Music were the most downloaded music apps in the UK since 2019. Interestingly their advertising strategies have been very different. Amazon Music dedicated 88% of its ad budget to Facebook and 11% to Instagram while Spotify allocated the majority of its budget to Instagram (45%). Spotify's ad strategy encompasses a much broader range of social channels, including Facebook (20%), Snapchat (18%) and TikTok (17%). The company tended to use the Story format, representing 50% of its total ads. 
The vast majority of Amazon Music ad types included a "get offer" style call to action while Spotify focuses on targeting different audiences and emphasising its sports genre.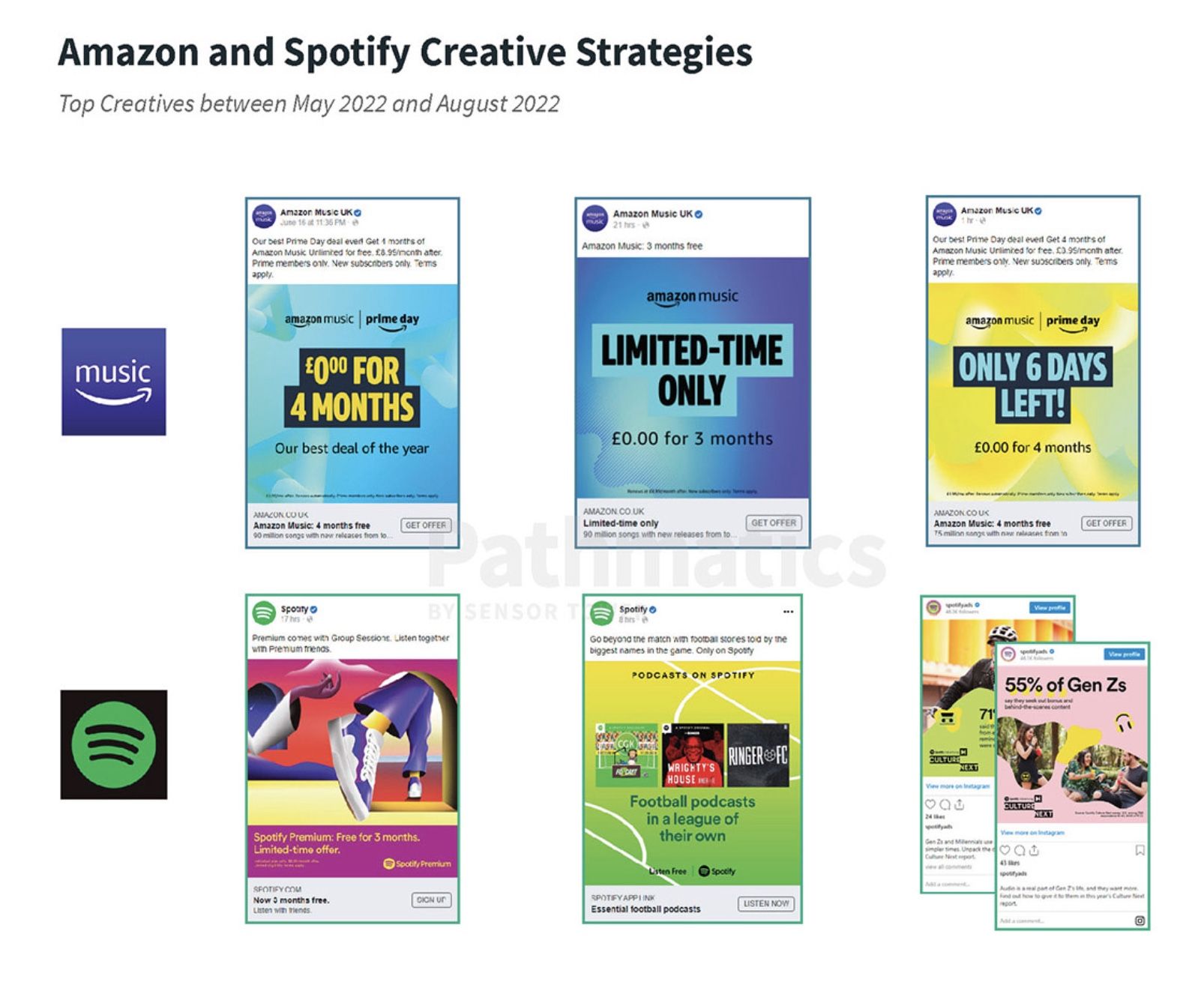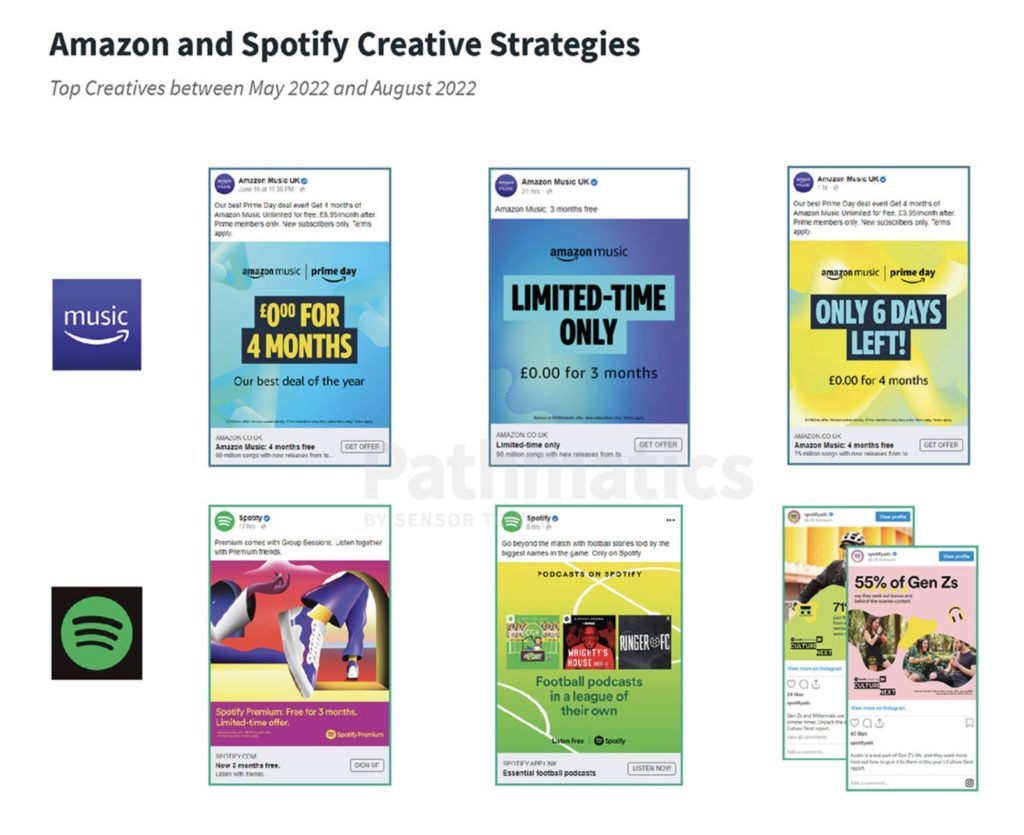 Game publishers spend 53% of budgets on social channels
Social advertising has become an increasingly important channel for gaming advertisers too. In the UK alone, game developers spent 53% of their total ad spend on social channels during the measurement period. 
An analysis of Voodoo, the social app for teens to chat and collaborate on games, showed that ad spending peaked around the first and second week of June with downloads reaching over 400,000 during that period. The app maker focused on Snapchat and TikTok for its social strategy. Voodoo's strong performance demonstrates that hypercasual developers may do well using Snapchat and TikTok as their social ad channels.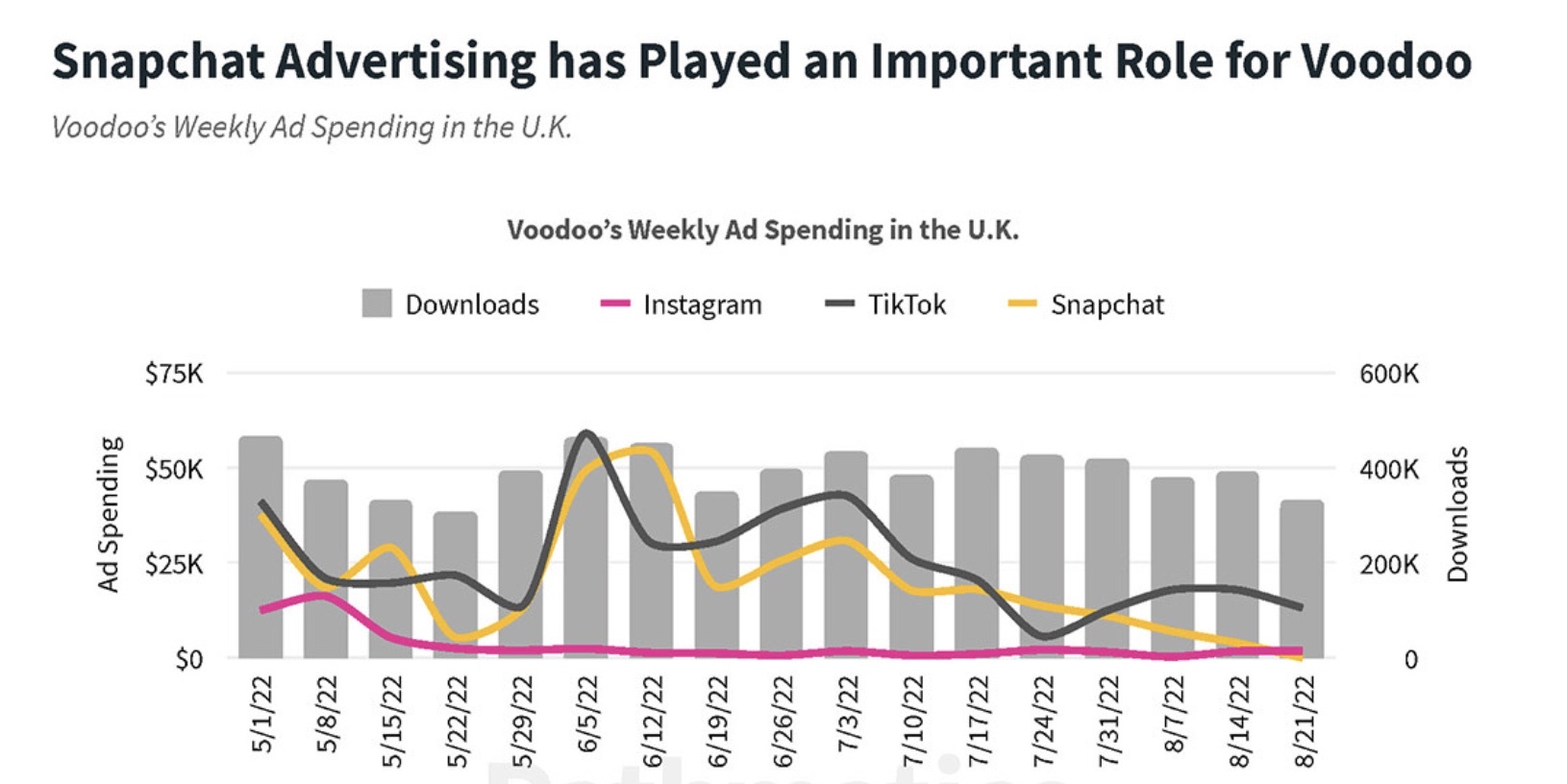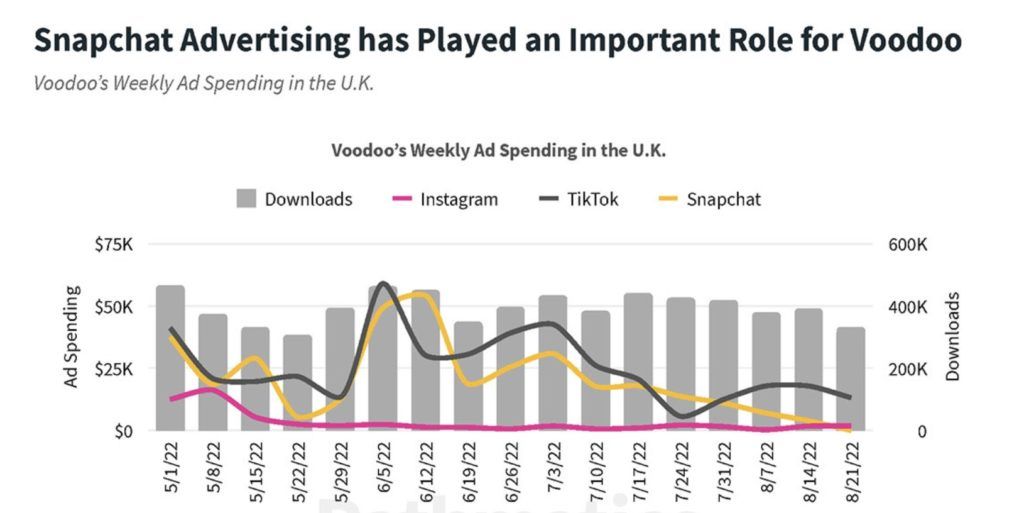 Despite the rise in social media advertising, overall growth is predicted to slow by 11% down from 18% according to MAGNA. In part, that's due to Apple Search Ads eating into social's pie. Apple's ad business is expected to grow 36% to $6.9 billion in 2022. 
Key takeaways
European advertisers spent around $1.5 billion a month on social channel
Spotify and Amazon Music follow different creative strategies
In the UK, game developers spent 53% of total ad spend on social channels