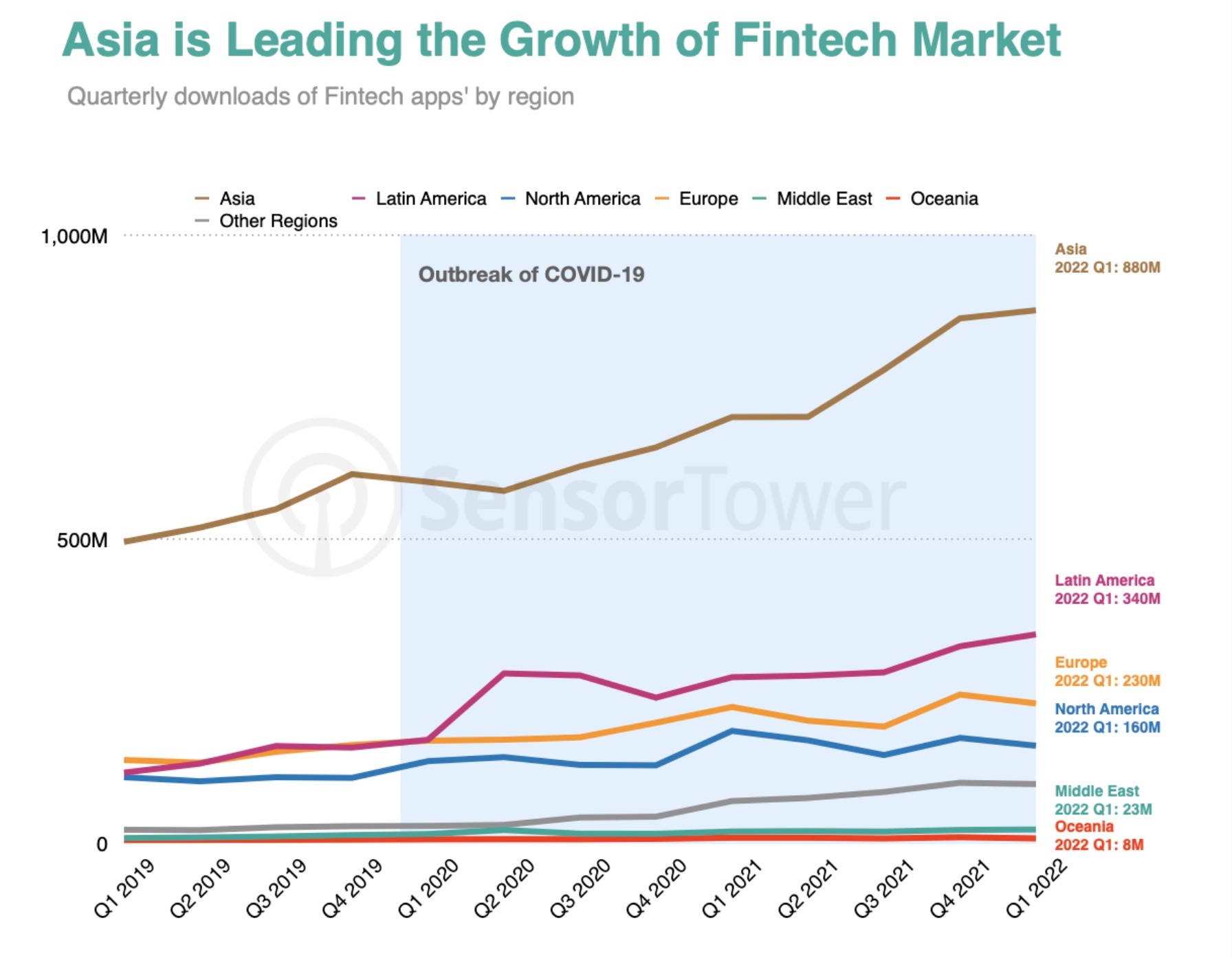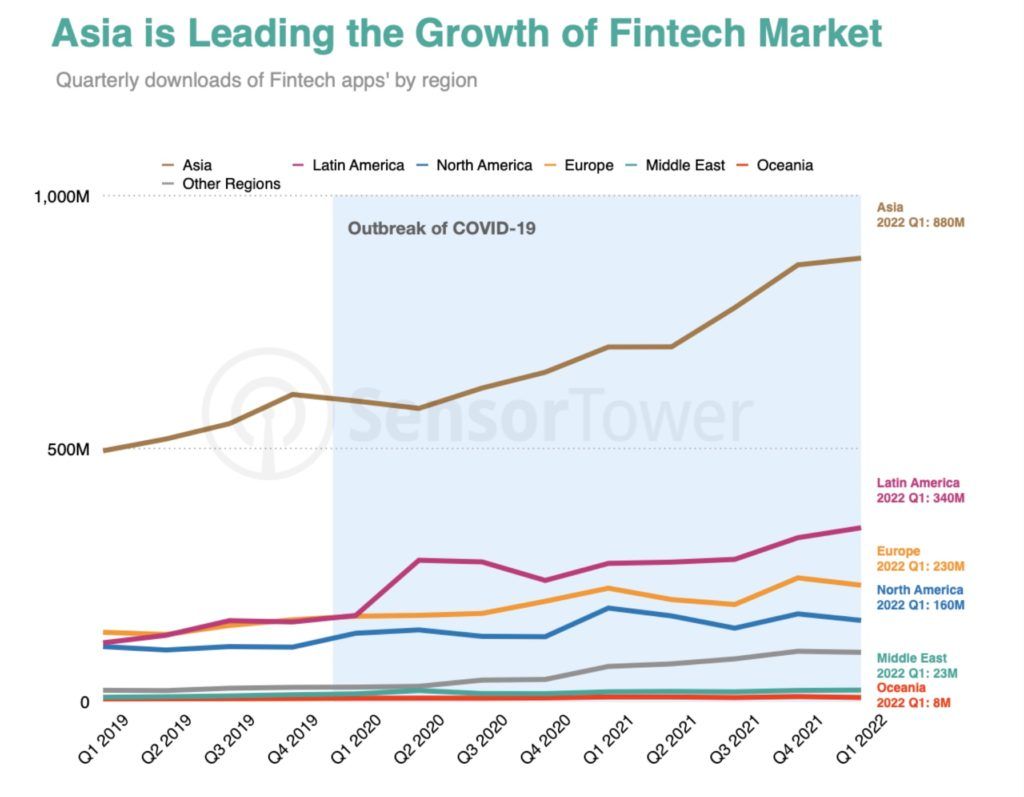 Ever since the COVID pandemic, a growing number of consumers are using financial apps to manage their finances. 
Downloads of fintech apps exceeded 6.1 billion last year, up 25% over 2020. 
And in Q1 2022, downloads jumped to a new record of 1.74 billion, according to Sensor Tower data. 
Leading markets are India and Southeast Asia were total downloads exceeded 880 million, a 44% rise over Q4 2019 levels. 
But downloads also rose in Latin America and America where apps such as Payment, Crypto and banking apps are driving growth. 
Southeast Asia is an emerging market for crypto apps with downloads surging from 6 million in 2020 to 21 million in 2021. 
In 2022, crypto apps accounted for 7% of the top 50 fintech apps in the region.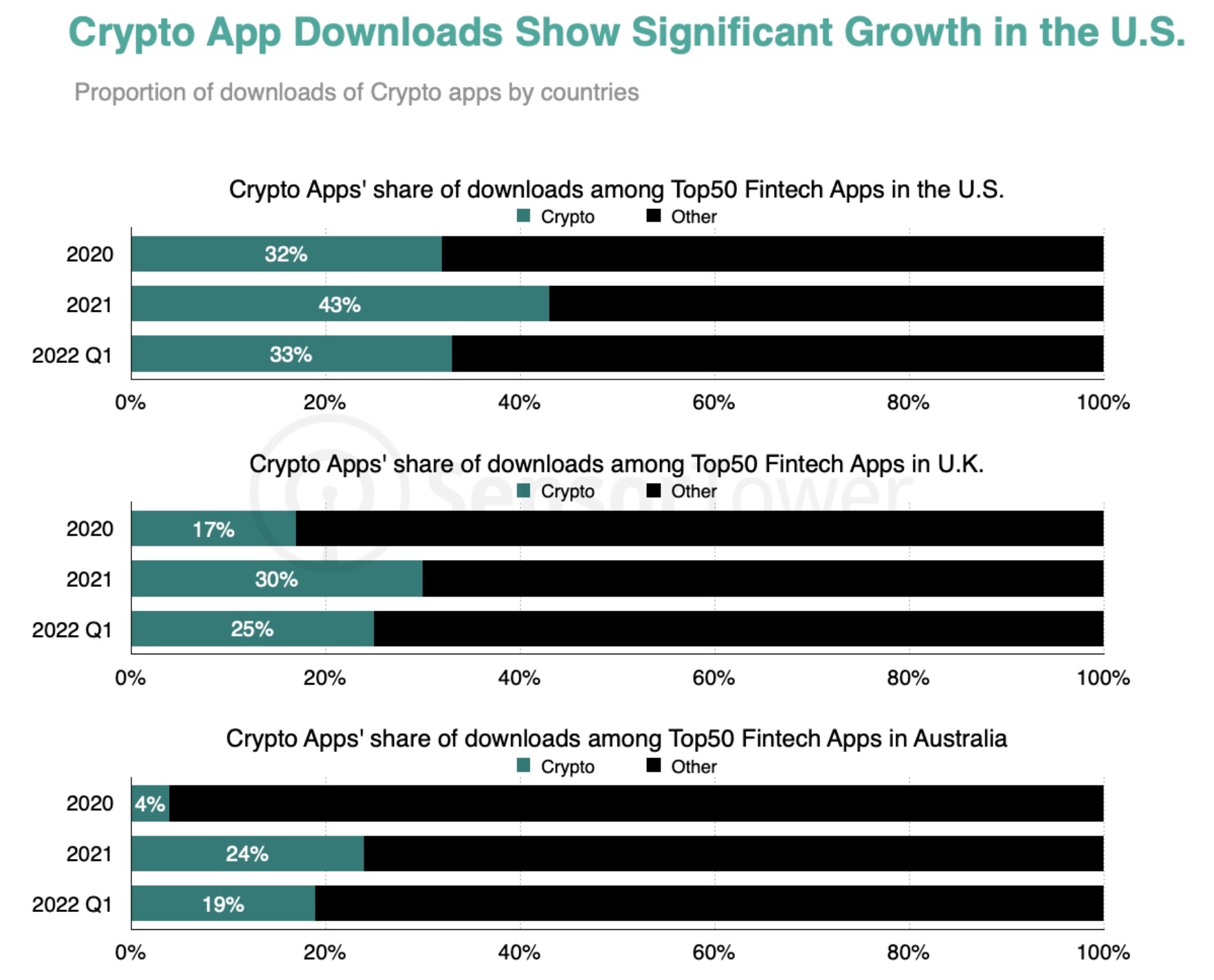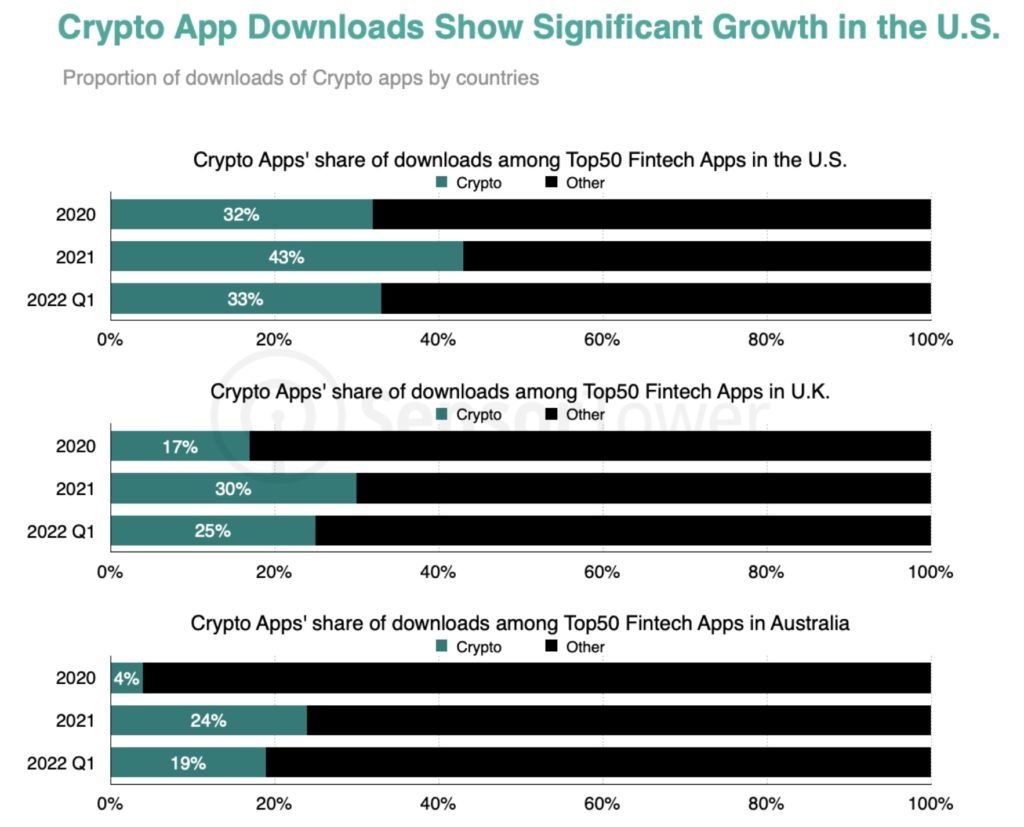 Last year, total downloads of the top 30 crypto apps exceeded 500 million, which was 2.8x that of 2020 and during the first quarter of 2022, downloads surpassed 100 million. 
Crypto apps accumulated more than 160 million downloads in the US alone in 2021, accounting for 43% of top fintech app installs.
Rising bitcoin prices are also pushing a growing number of people to  use crypto apps which DAUs peaking in spring and autumn 2021.