There was love in the air on February 14th – in real life but also virtually. 
New data from Apptopia shows that dating app downloads in the US generally drop during February before they pick up again in March. 
That has been the case for the past four years, with the exception of 2020 when downloads continued to drop into March.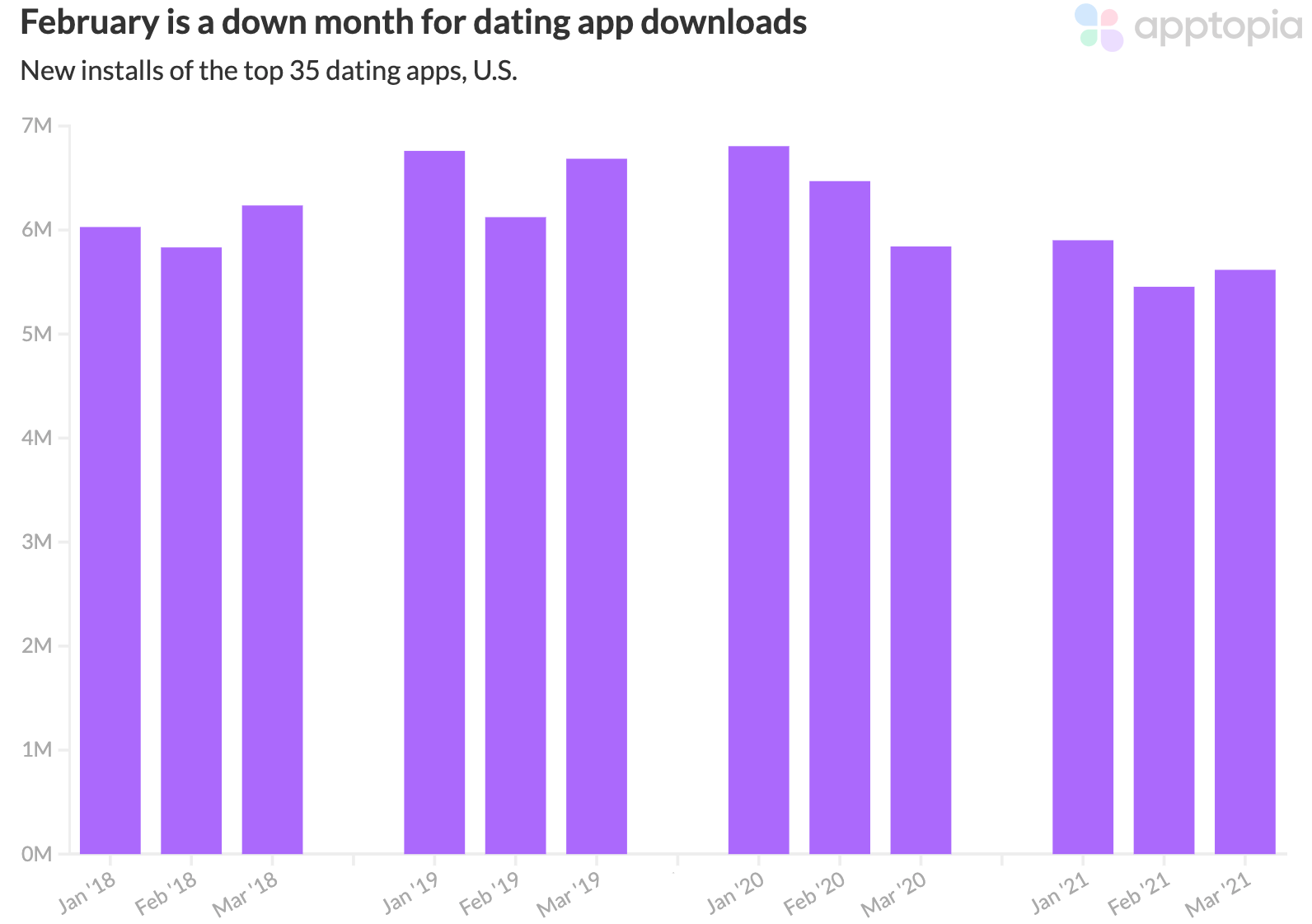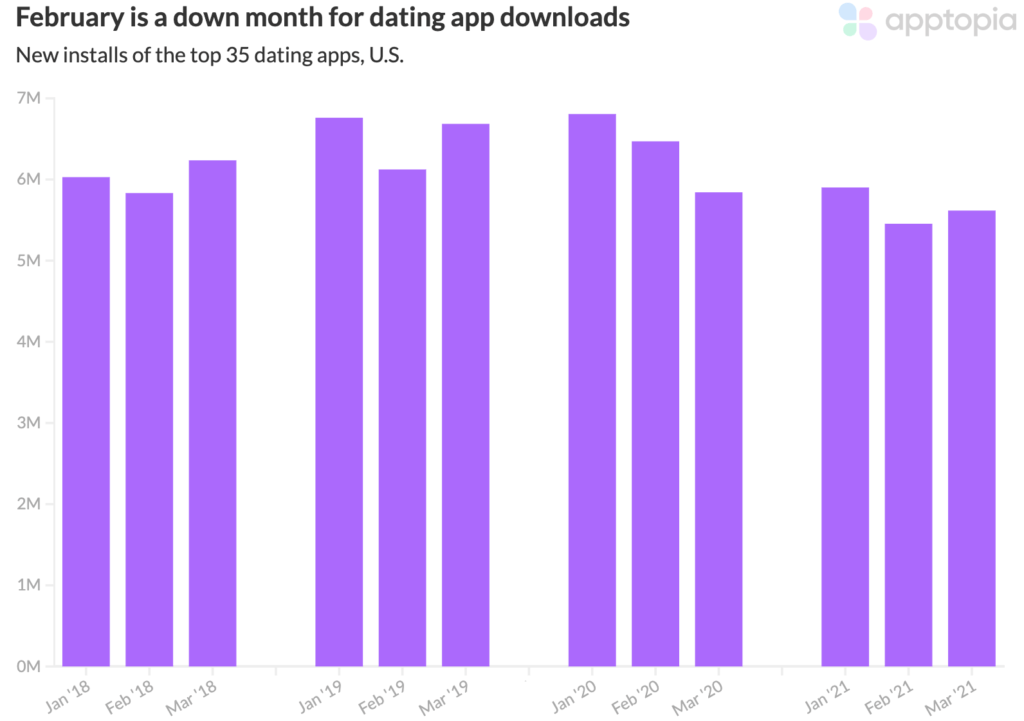 However, the app experts noted that there's a 2.2% uptick in downloads around Valentine's Day compared to the first week of February (with the exception of 2020). 
Lovely, which is popular in Brazil and Mexico, was the fastest-growing dating app for downloads between 2021 and 2022, while Feeld performed strongest for IAP revenues. 
Feeld is also the second-fastest-growing app for downloads. 
When it comes to overall US market share, Tinder is the undisputed leader at a market share of (37%) with more monthly active users than the top 35 dating apps combined. Bumble ranks second at a market share of 14%.
Tinder reaches an estimated 72% of monthly active users.
Overall, lockdowns have had a positive effect on dating apps with cost-per-installs for dating apps doubling to $4.57 and CPIs rising by almost 13% month-on-month from Q2 to Q4 2021 as demand soared.