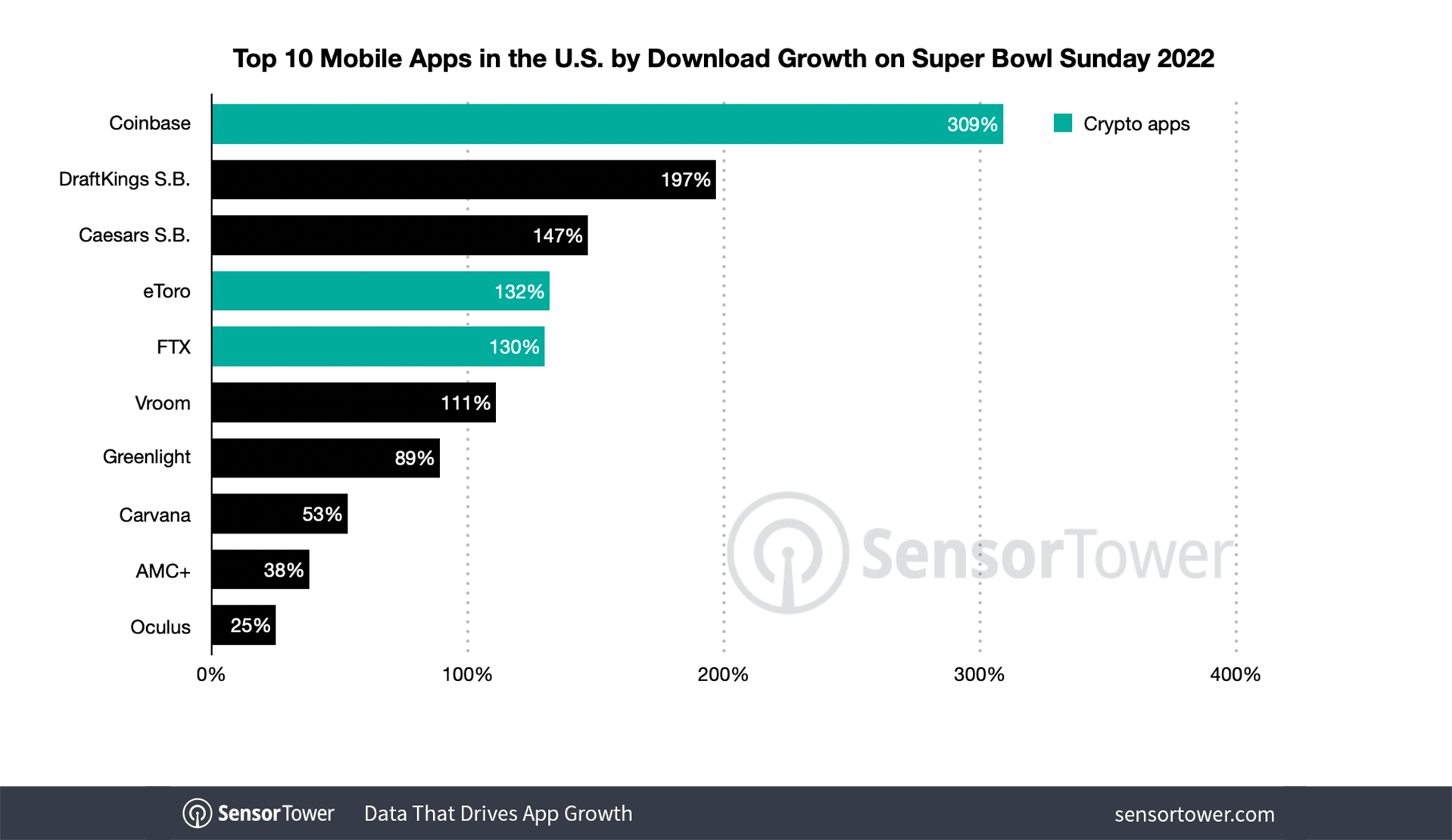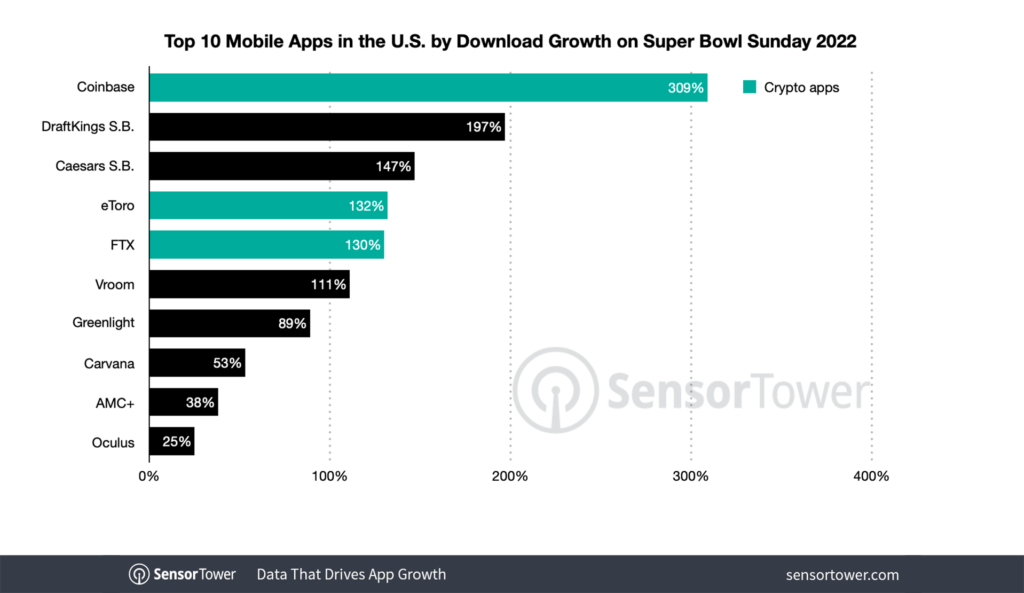 During the US Super Bowl installs of cryptocurrency apps spiked 279% compared to the previous week, according to research from Sensor Tower.
The data reveals that crypto app developers spent heavily on advertising during the event. 
Coinbase, eToro and FTX installs surged on the App Store and Google Play on February 13. 
Coinbase installs climbed a whopping 309% while eToro and FTX installs jumped 132% and 130%, respectively.
The top 10 advertisers during the Super Bowl Sunday were Weight Watchers which spent $1.4 million on OTT platforms, followed by Volvo and Nike which spent $1 million and $632k, respectively. 
Other big spenders in terms of mobile and app advertising included Basketful Co., Geico and Allstate.
Dating apps Hinge and eHarmony and entertainment platforms Hulu, Paramount+ also advertised heavily.