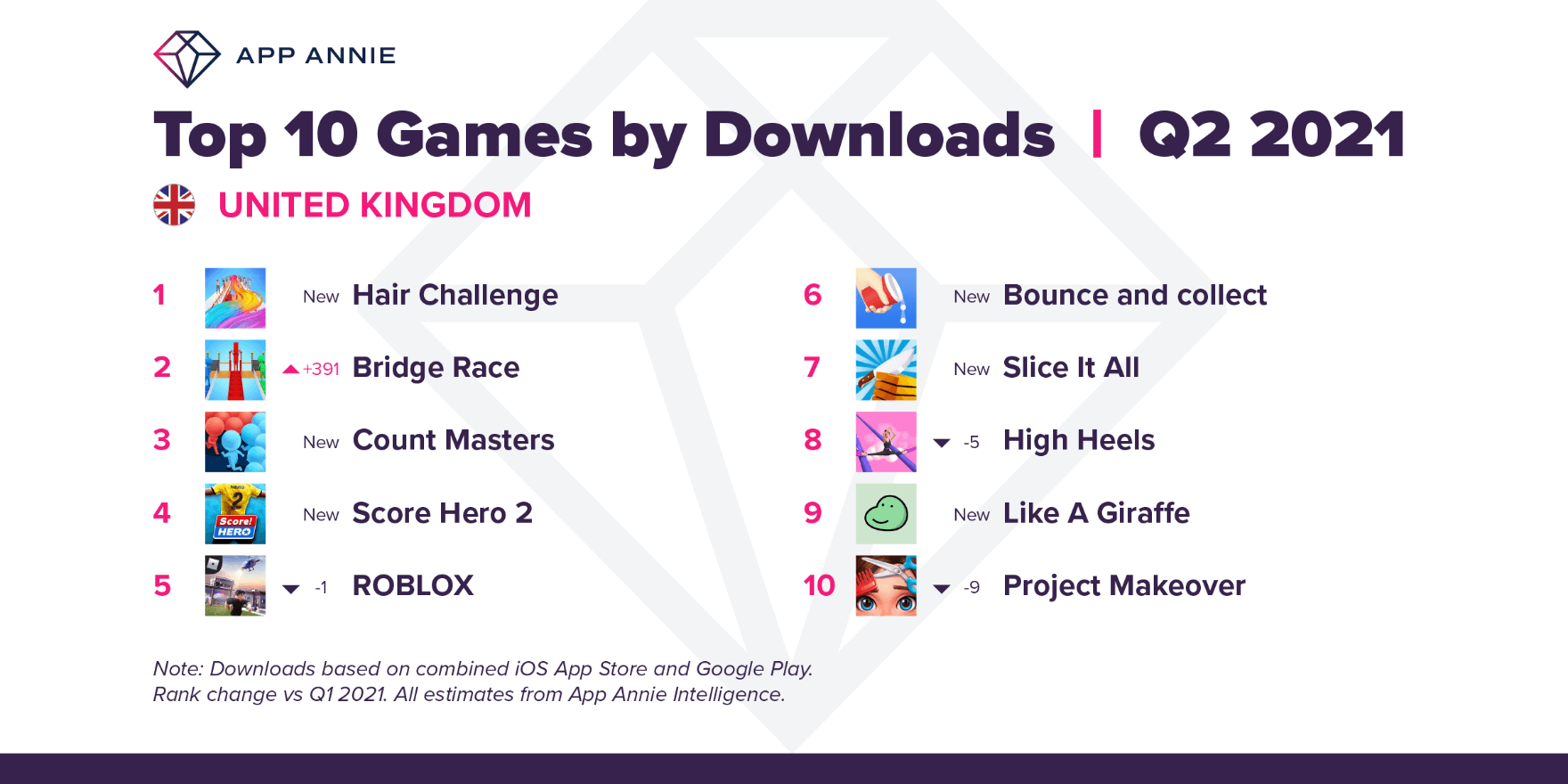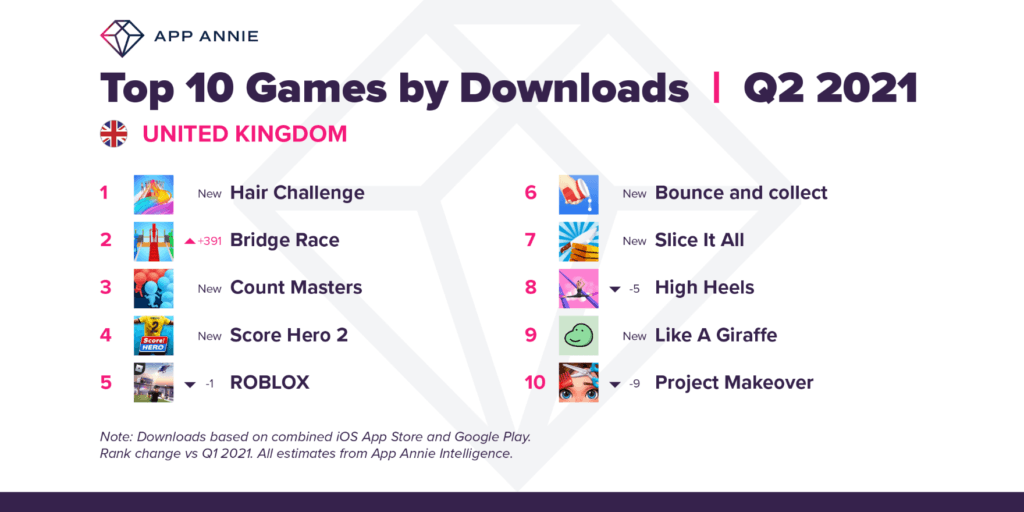 The average daily hours spent in apps in Q2 2021 for the UK was 3.8 hours, according to the latest figures by App Annie shared via email.
COVID-related apps continued to dominate the UK app market with the NHS app at #1 and the NHS COVID app in second spot in terms of downloads.
A growing number of consumers are turning to these apps to ear travel and for track and tracing.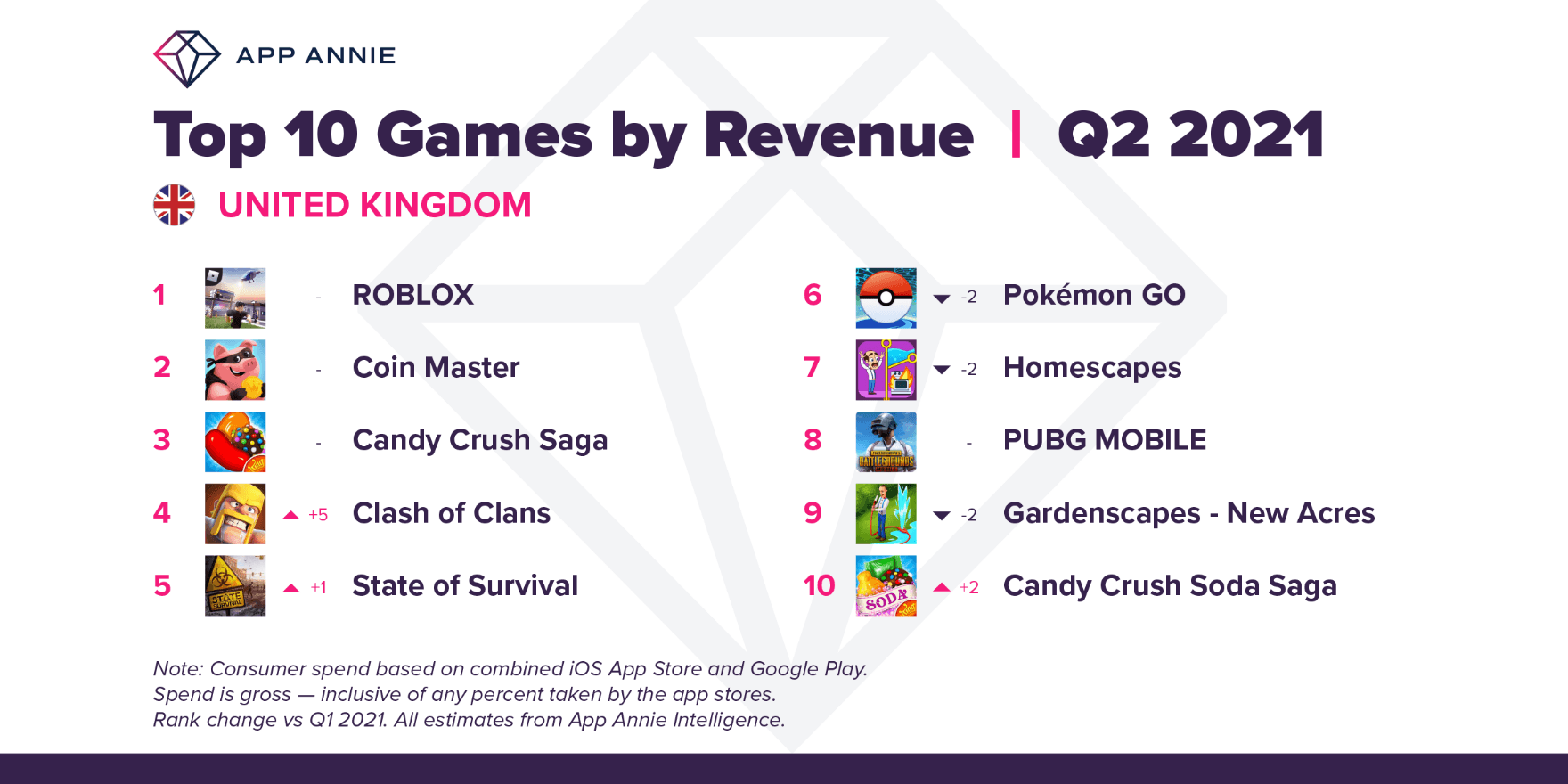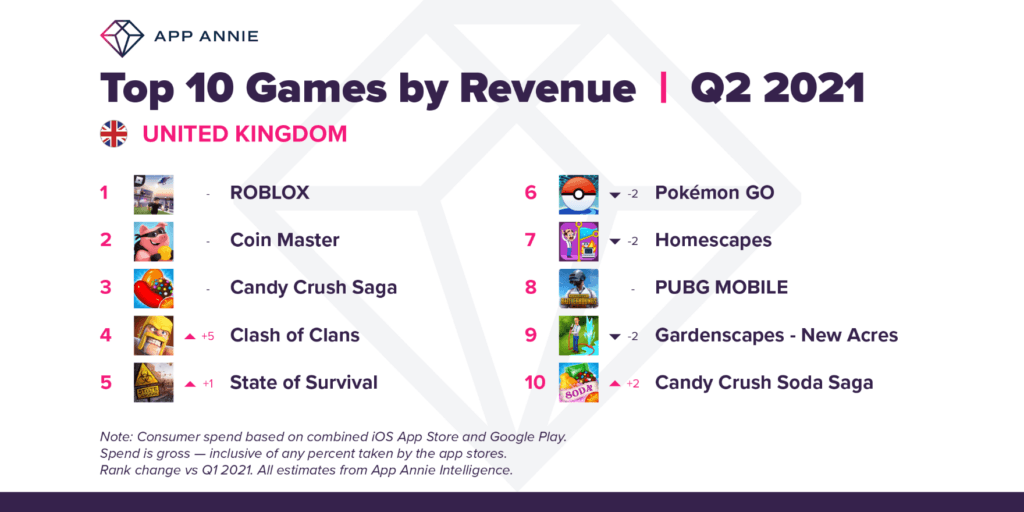 The NHS app has been downloaded some 7.2 million times now while the COVID app has seen downloads of 15 million times.
Food and drink apps are also still performing strongly.
TikTok sits in fourth position in the UK.
But the charts are slightly different for apps in terms of revenue. Disney+ ranked in first spot in the UK as consumers spent more than 1 trillion hours in video streaming app on Android phones in 2021.
The top games in terms of downloads and revenue were Hair Challenge followed by Bridge Race and Count Masters.
When it comes to revenues, Roblox still leads the charts. The app allows players to socialise and play together.
Pokémon GO continues to rank in the top 10 for gaming revenues.