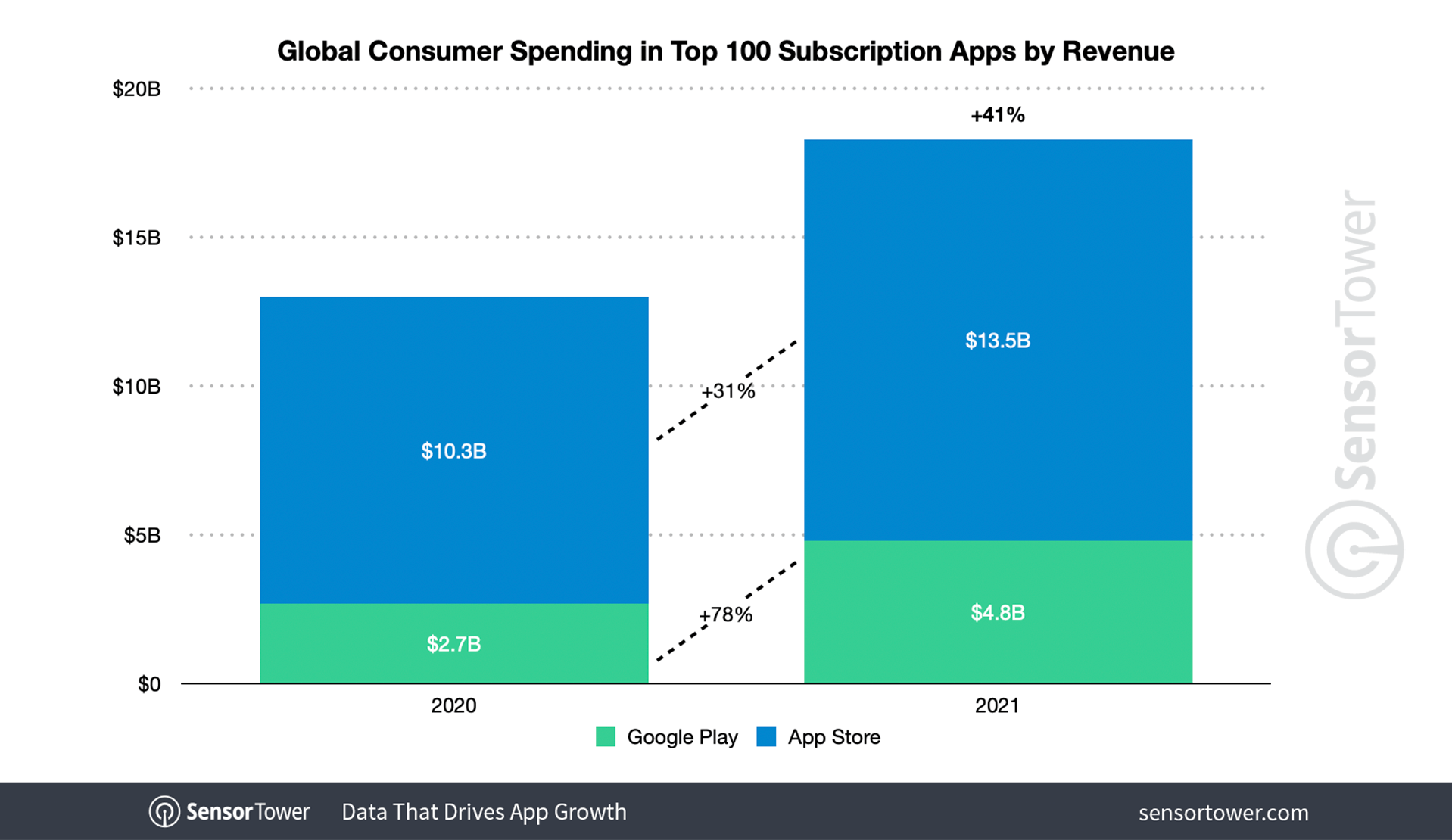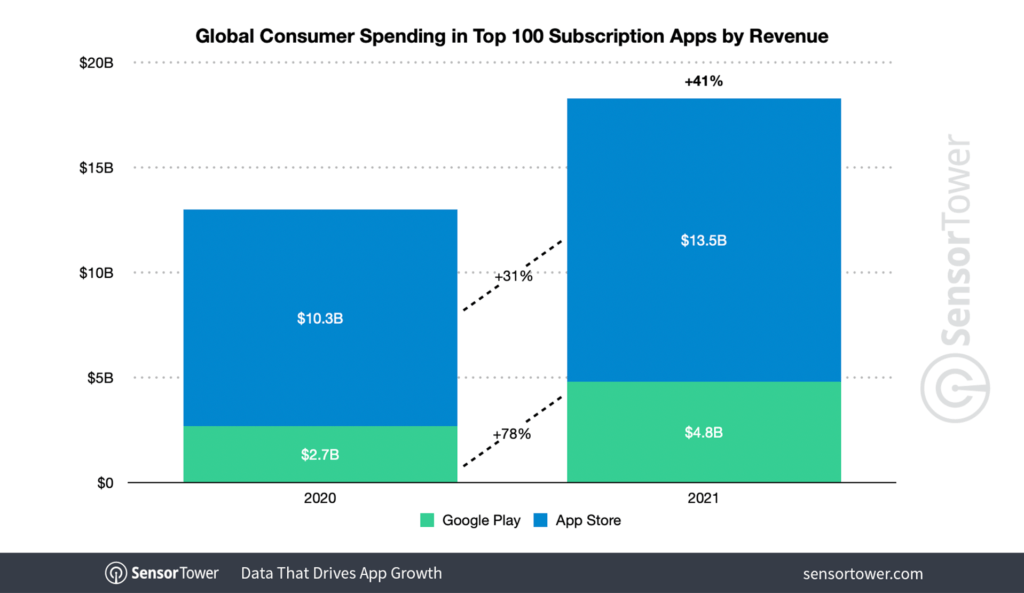 Revenues across the top 100 non-game subscription apps jumped 41% last year – from $13 billion to $18.3 billion worldwide.
That marks a rise of 7 percentage points compared to 2020 when spending climbed 34% from $9.7 billion, finds Sensor Tower.
Spending in non-game subscription apps represented around 14% of the $131.6 billion consumers spent on in-app purchases last year, up from 11.7% in 2020. 
US growth in subscription app revenues reflected global trends as consumers spent $8.5 billion in the top 100 non-gaming mobile apps in 2021, marking an increase of 44% from 2020.
US consumers spent $40.7 billion on in-app purchases in 2021, 21% of which were in the top subscription apps.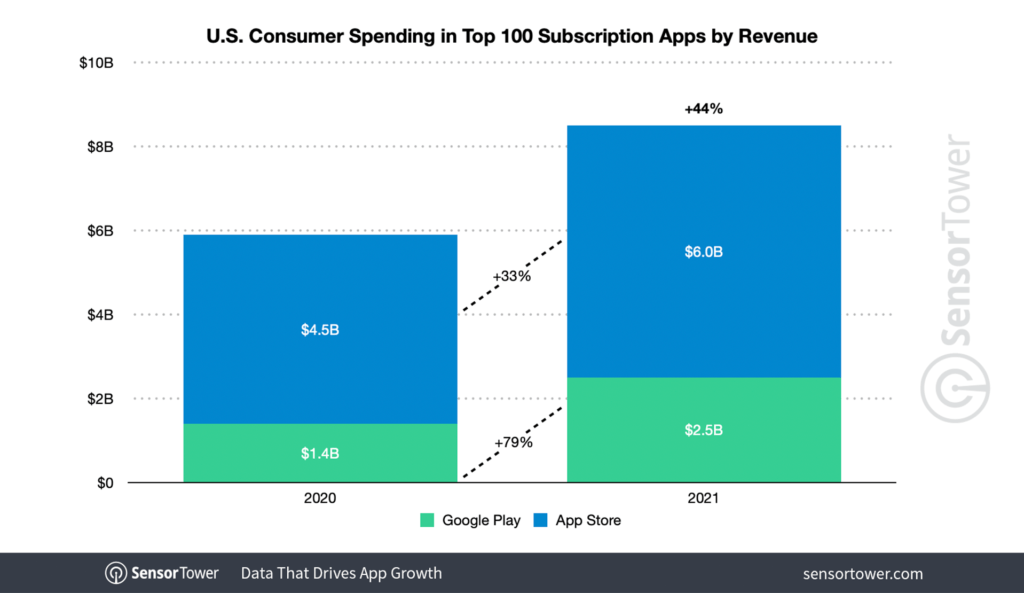 Overall, they spent 3 percentage points more compared to 2020. 
In Q4 2021, 90 out of the top 100 earning apps in the US included subscriptions, slightly down from previous years. 
Consumers spent more on subscription-based apps downloads from the App Store than on Google Play, but that's nothing new. 
The top 100 non-gaming subscription apps on the App Store generated $13.5 billion in 2021, up 31% from $10.3 billion the year before.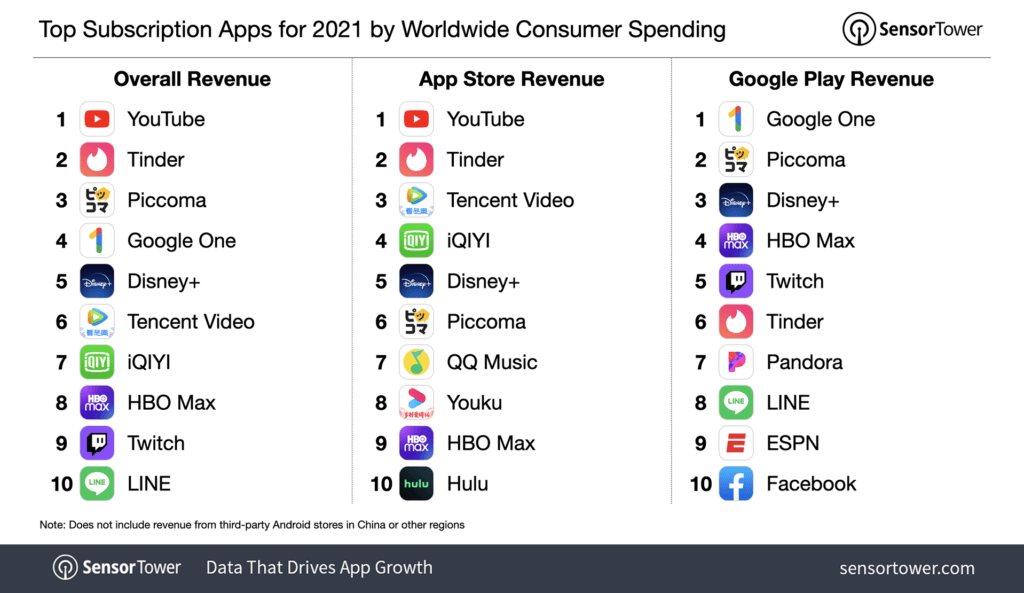 Globally, consumers spent $4.8 billion on the leading subscription apps in Google.
Alphabet generated the highest revenues overall with YouTube generating $566.5 million in the US and $1.2 billion worldwide.
On-demand video platforms such as Disney+ and HBO Max saw adoption continue to climb as more consumers stream content these days. Social media apps like Twitter, TikTok, and co are now also rolling out that subscription payment model.