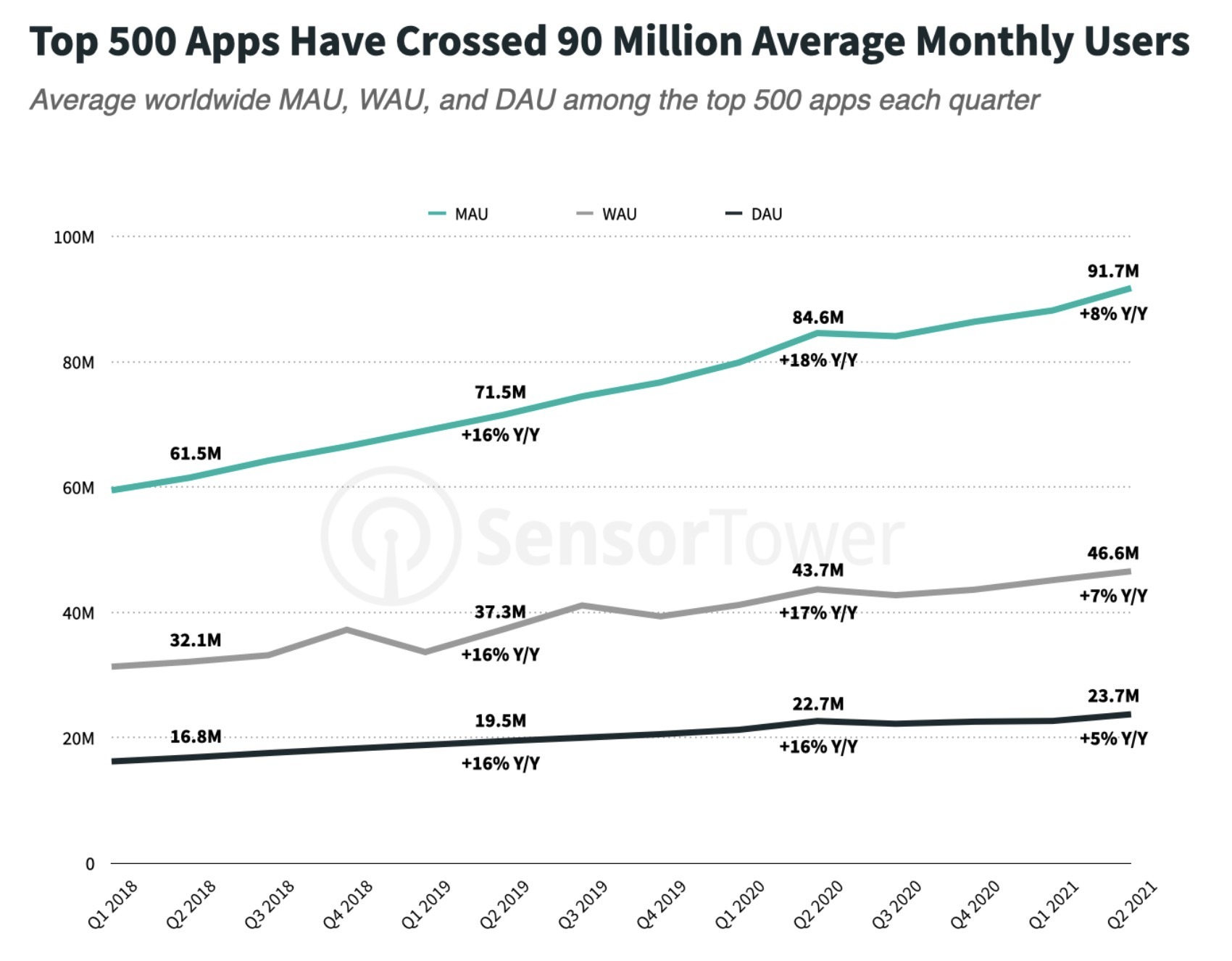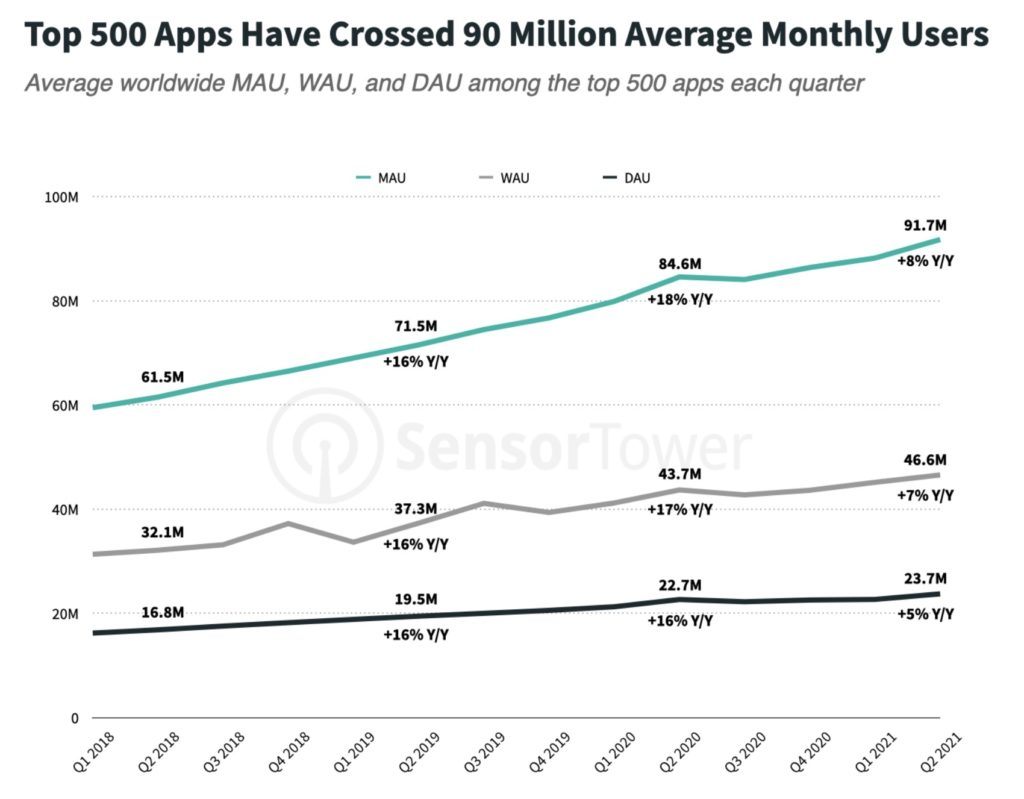 First time installs of mobile apps grew 1.7% in the first half of 2021 compared to a whopping 26% in 2020 on the back of COVID-19 lockdowns.
Yet, consumer spending in apps remains strong, according to new data by Sensor Tower.
The top 500 apps averaged around 92 million monthly active users in Q2 2021, up 8.4% year-on-year.
During the same quarter in the previous year, average MAUs stood at 85 million, up 18%.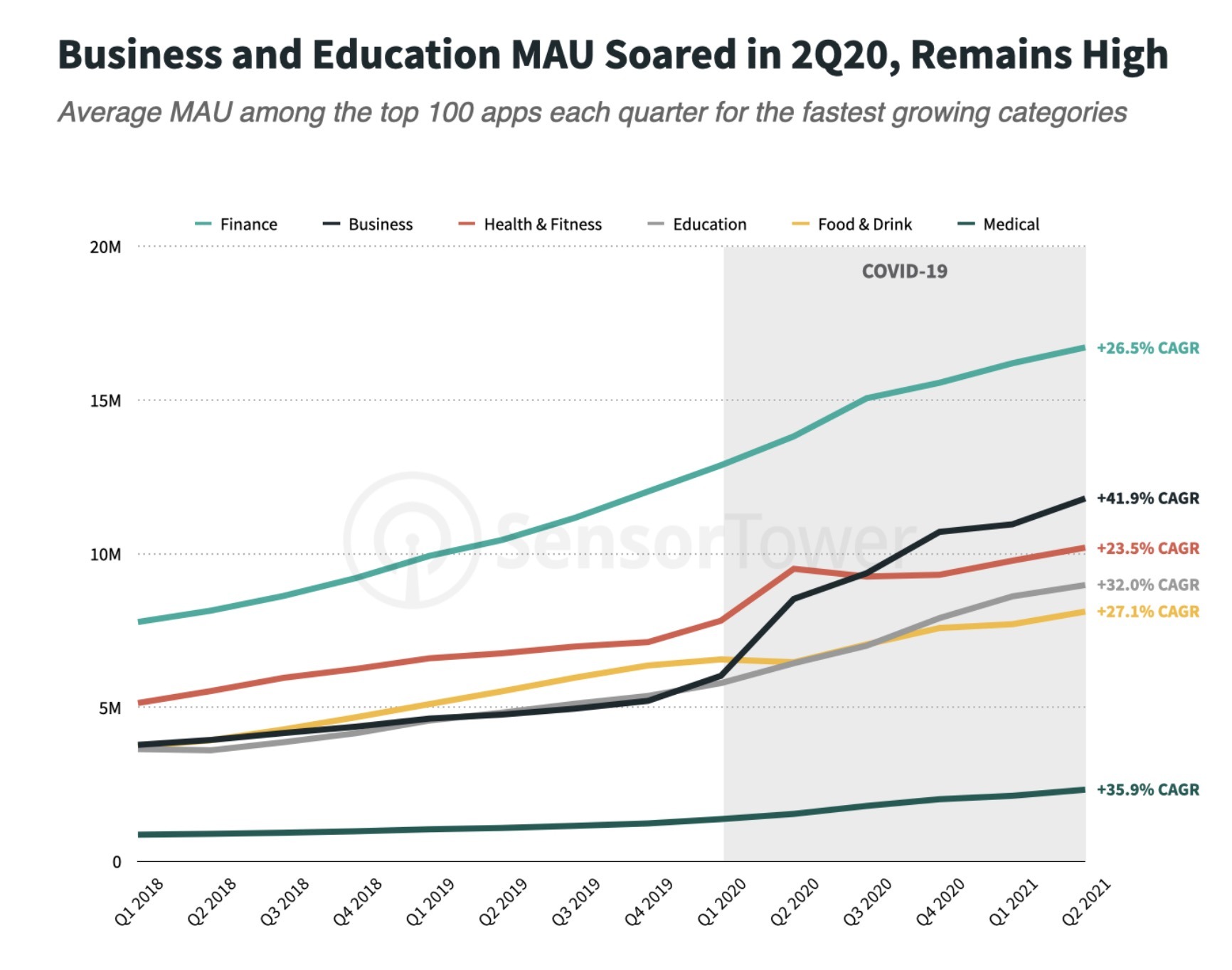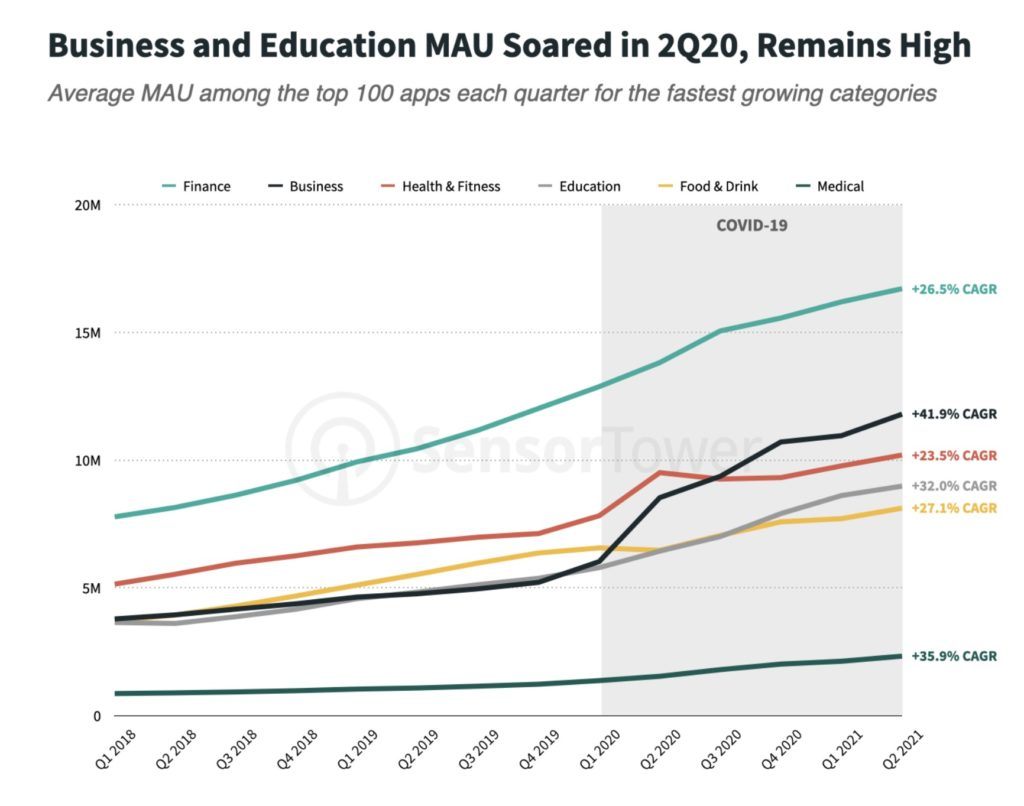 Business apps have seen some of the most notable growth as consumers are flocking to use remote working solutions.
The average MAU of the top 100 business apps climbed during 2020 and was able to sustain that growth into 2021 at an annual growth rate of 42% since 2018.
Entertainment apps unsurprisingly were the category with the most consumer time spent in-app. Users spent an average 29 minutes per day in each app.
Social Networking apps ranked second at 24 minutes per day.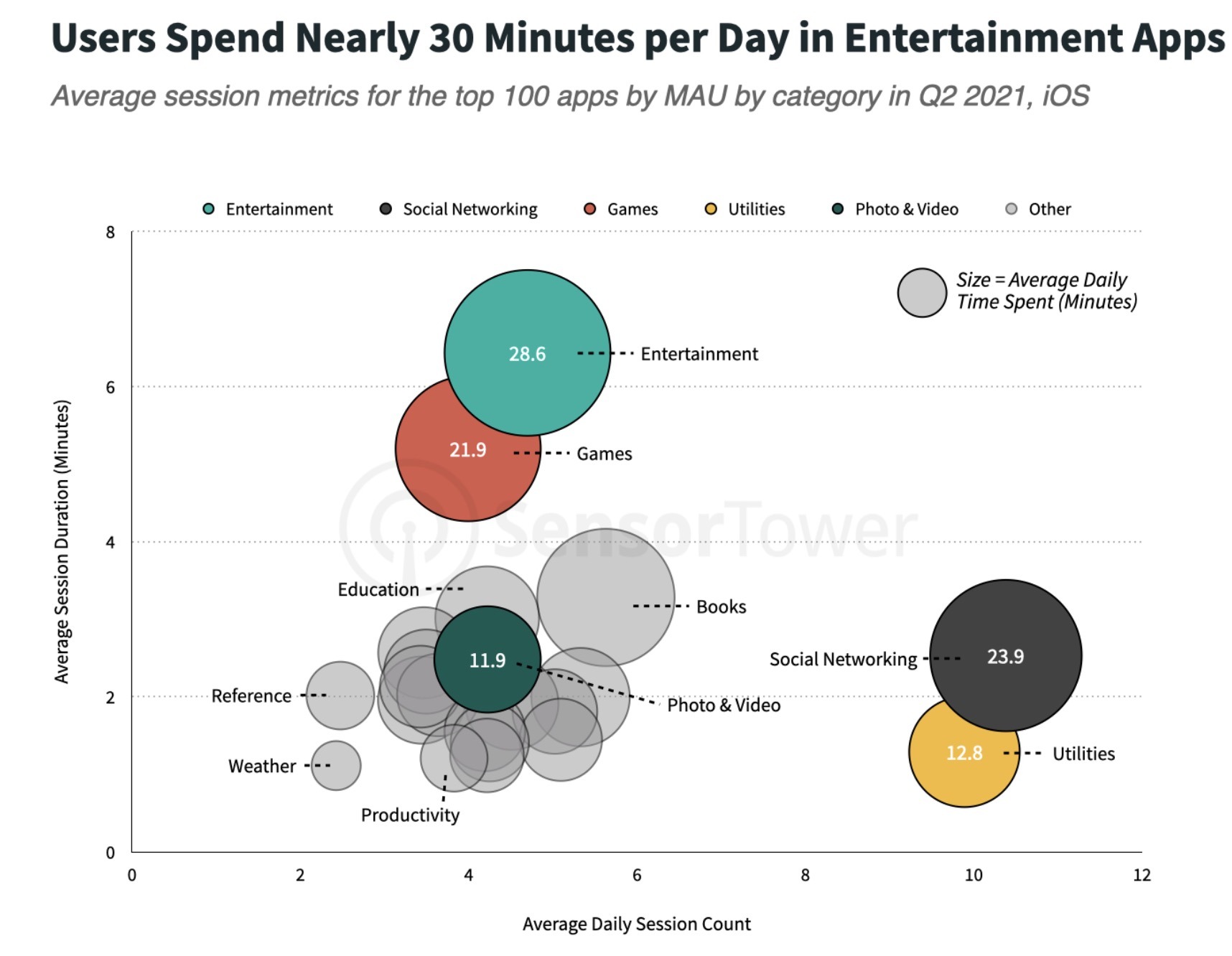 Video streaming apps like Disney+ and HBO Max have been particularly popular in the US where adoption has skyrocketed.
Hypercasual games saw some of the highest monthly and weekly active users on advert with shooter games attracting more gamers than before.
The top 50 Shooter genre games average 7.6 million daily active users in Q2 2021.