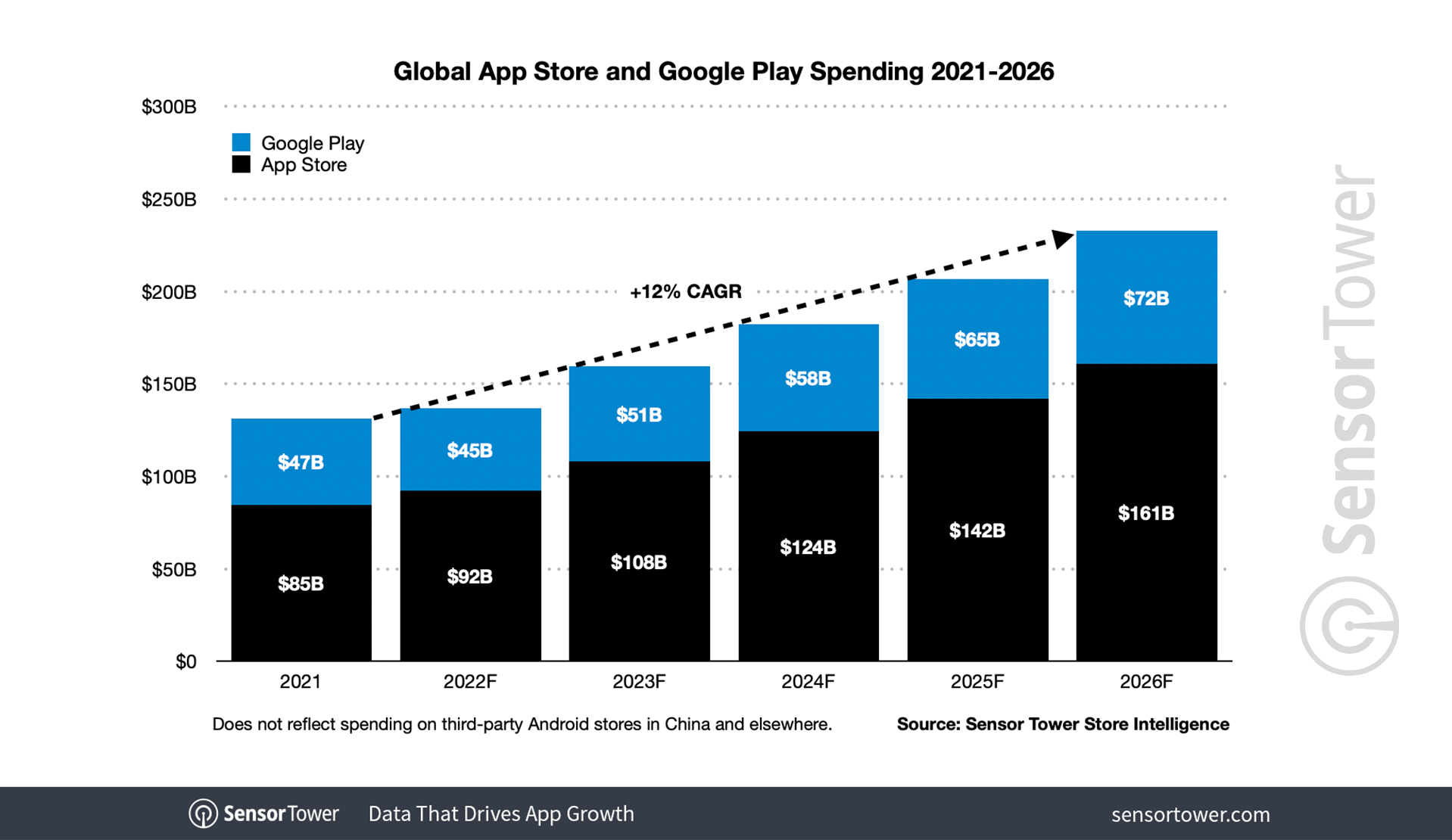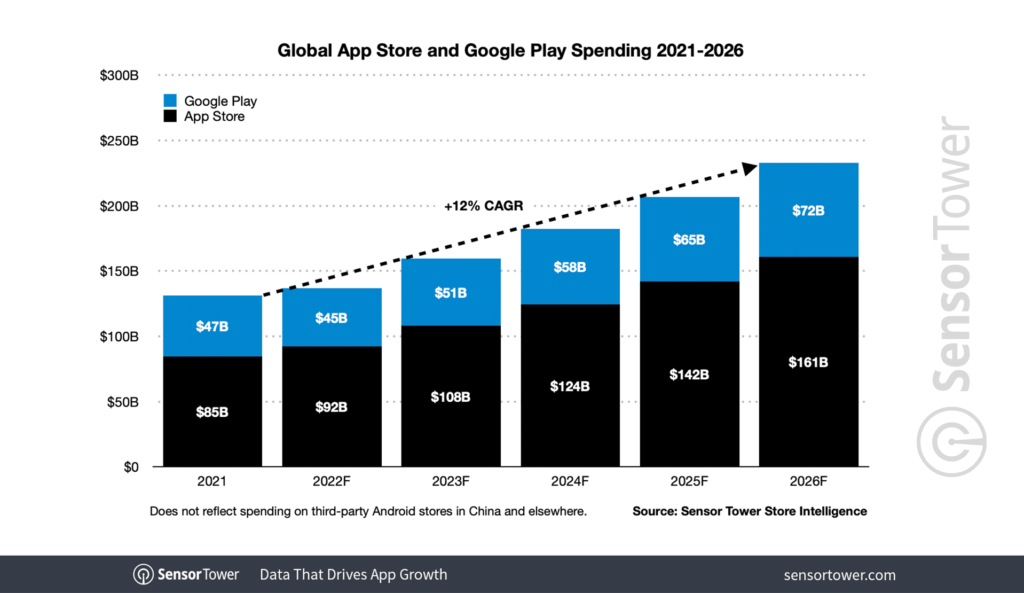 Global consumer spending on app is predicted to reach a whopping $233 billion by 2026 according to a new forecast from SensorTower. 
This includes spending on premium apps, in-app purchases and subscriptions across both the major app stores and marks an increase of 77% over 2021. 
While consumer spending normalised after the pandemic, gross revenues are expected to climb at a 12% CAGR until 2026.
The lion share of spending will go to the Apple App Store at $161 billion annually while Google will attract $72 billion over the coming five years.
In the US, consumer spending is predicted to be highest at a projected $86 billion.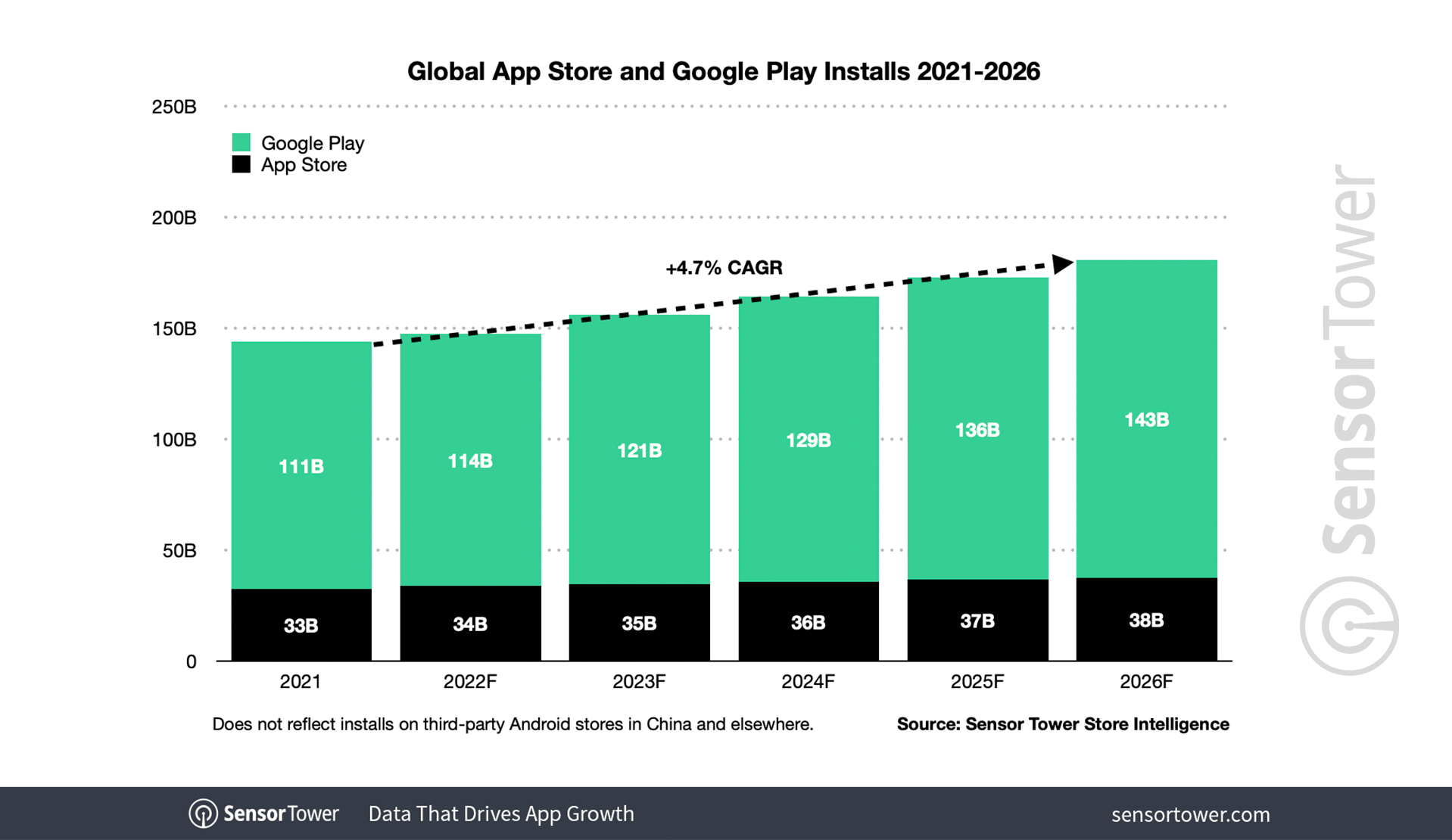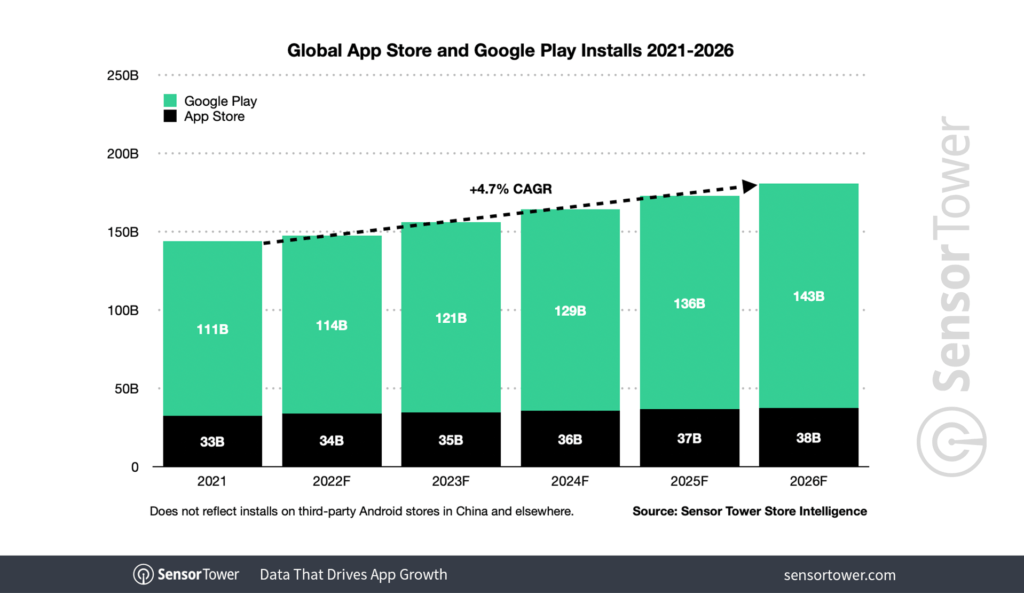 Spend is somewhat tied to downloads, which are still going strong despite a slight slowdown after the pandemic. Downloads will climb at a CAGR of 4.7% to 181 billion in 2026. 
App adoption on the App Store is predicted to reach 37.8 billion over the next five years while Google Play will reach 143.1 billion. 
However, first-time downloads are lagging behind in the US where demand is much more saturated than in emerging nations. 
While mobile games are expected to be the top-grossing category, non-game apps are predicted to outpace revenues by 2026 on the App Store at least. 
Mobile games will represent 43% of revenue are down 23 points from 2020.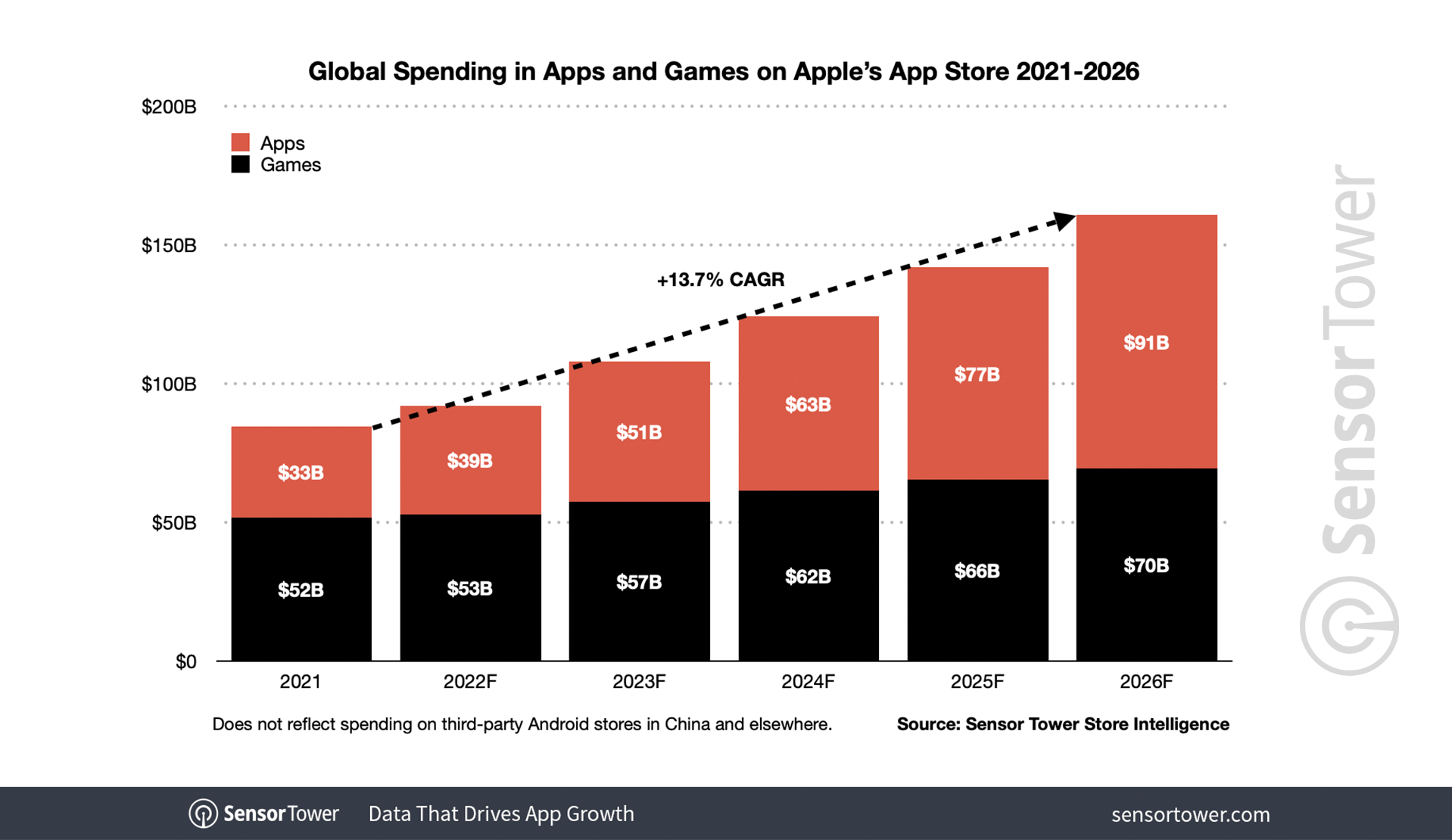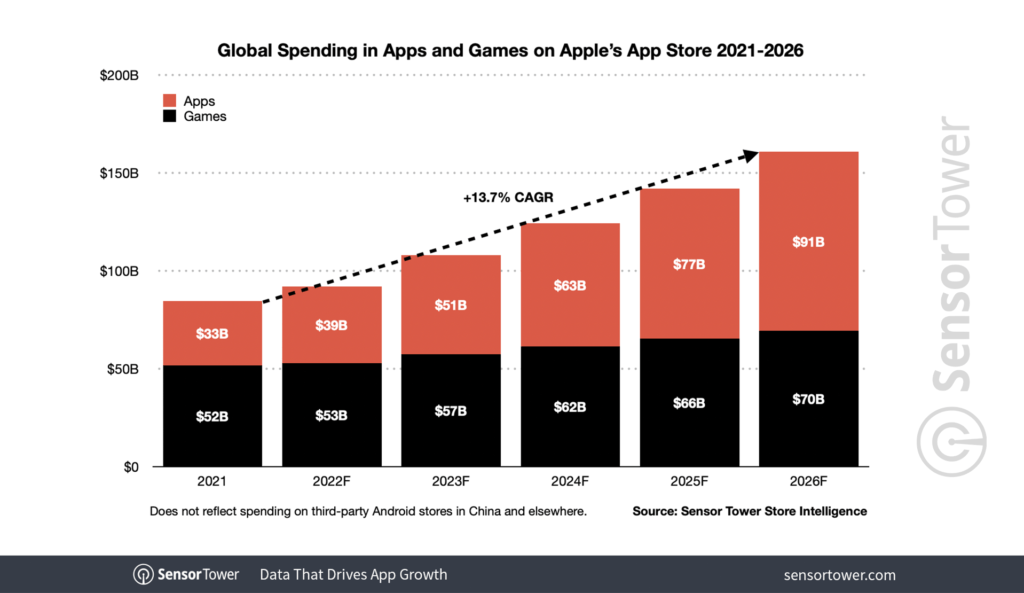 Entertainment is the leading category on iOS with a revenue share climbing 5 points over the coming five years. Together with social and productivity it will make up the largest share of non-game apps on Google Play.
Asia will see the highest increase in app adoption to reach 88.3 billion in first-time downloads by 2026. Meanwhile, India will reach 40.2 billion new downloads in 2026, up 44% compared to 27.8 billion in 2021.