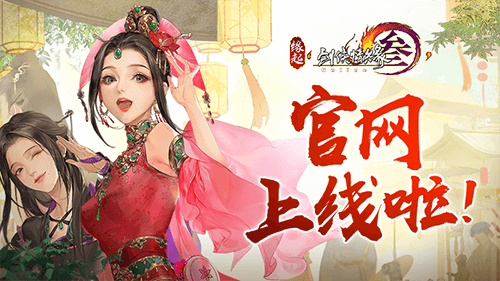 Following a crackdown on new mobile game apps in China, the country seems to be back on track. According to industry experts at Niko Partners, the total number of game licenses issued for the year is expected to exceed 1,100, marking a return to the levels last seen in 2020. 
Back to old form
The National Press and Publication Administration (NPPA), the regulatory body responsible for issuing game licenses, approved a total of 288 games in Q1 2023. Of these, 261 were domestic titles, and 27 were imports. This number already represents a staggering 56% of the total game licenses issued in 2022. The freeze on video game approvals between August 2021 and April 2022 significantly impacted game licensing. 
While it may not be possible to achieve the same number of game approvals as pre-2018 levels, the industry is showing positive signs of recovery. In the first quarter of 2023, the number of game licenses granted by the NPPA suggests a "new normal". 
The industry has been grappling with limited game licensing over the past two years, with only 120 import games receiving approval in 2021 and 2022. However, recent developments indicate a more optimistic outlook for both domestic and import games.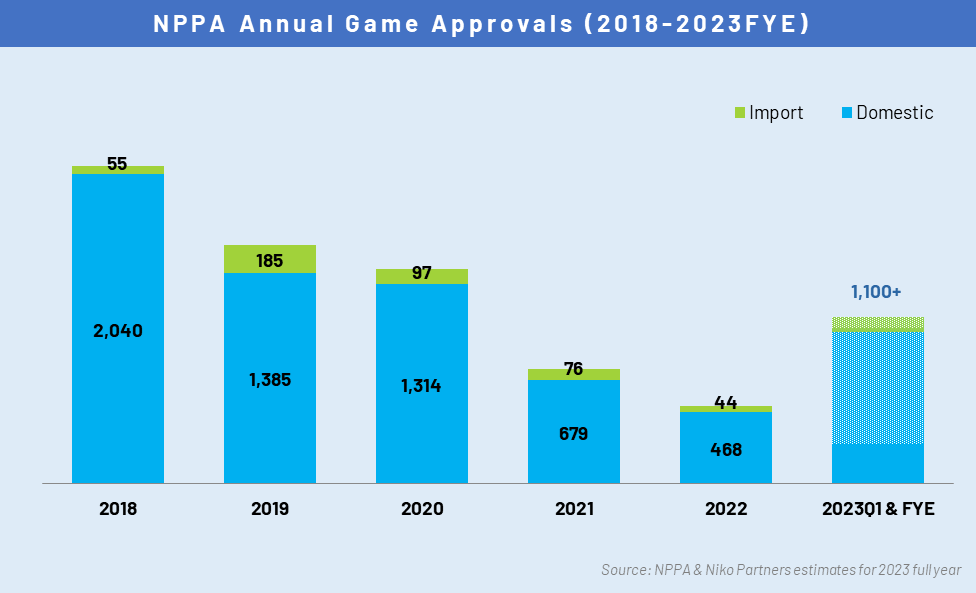 Source: Niko Partners
Government regulators and industry bodies have acknowledged the strides made by game developers in improving compliance and self-regulation, especially when it comes to regulations concerning young gamers. This has eased the concerns that led to the game approval freeze in 2021.

Navigating change in Korea and China
Korean game developers are making a comeback, with 11 games of Korean origin receiving licenses since game licensing resumed in December 2022. This is a significant milestone for the Korean games industry, as geopolitical reasons had prevented any Korean games from being approved between March 2017 and December 2020. 
Other countries like Japan, the US, Poland, and Canada have also seen a surge in import game approvals since December 2022.
Global IP holders and Chinese game developers have found a way to navigate the domestic game approval process, which is faster than the import game approval process, for global game titles. 
As the year progresses, we can expect to see continued growth and development in the China game market, paving the way for an exciting future for the industry.
Key takeaways
China resumed approval of gaming licenses and approved a total of 288 games in Q1 2023
This is 56% of the total game licenses issued in 2022
Korea, US, Poland, and Canada have also seen a surge in import game approvals since December 2022